Most Recommended Vehicle Manufacturers, Based on Net Promoter Score®
by Cvetilena Gocheva
Currently Trending
When you're buying a vehicle, you want something that is going to get you from Point A to Point B—safely, reliably, and for many years to come. Savvy vehicle-buyers understand that reliability doesn't just depend on the individual car in question. Rather, it rests with the efficiency of the car manufacturer.
It's important to engineer the car well, but there are other customer touch-points that establish a reputation in the Automotive and Transportation industry:
Dealership experience
Car inspections and system upgrades
Distribution and availability of repair locations
Recall notices
Service and detailing
Throughout ownership, a customer is dependent on their car's manufacturer for communication, service, and care. Customers are certainly more likely to purchase from the same manufacturer in the future if they feel secure.
At the same time, other interesting trends have emerged in the industry shaped by familial ties. Vehicle manufacturers and brands illicit a kind of brand fanaticism unseen in many industries. Because of this, a new kind of loyalty has evolved, shaped by generational familiarity. Perhaps this is why so many vehicle manufacturers have begun pushing advertisements that describe their products as a family's "right of passage":
This kind of fierce loyalty explains why the Automotive and Transportation industry, per the 2018 NPS® & CX Benchmarks Report, has an average retention of 83%—20% higher than other traditional retailers.
According to the same report, the industry's average NPS is 49—up 16 points over three years. This is impressive given the ongoing disruption happening in the industry. In fact, according to McKinsey, up to 15% of new cars sold could be fully autonomous by 2030. Meanwhile, features that offer full connectivity and customization will be in high demand as consumers continue to request feature-rich options to improve their journeys.
With a better understanding of the trends and benchmarks that shape the industry, let's see which vehicle manufacturers are ahead of the pack. In this article, we've compiled a list of car manufacturers with the highest Net Promoter Scores® in the industry and outlined the root of their success.
4 Impressive Automotive Industry Net Promoter Scores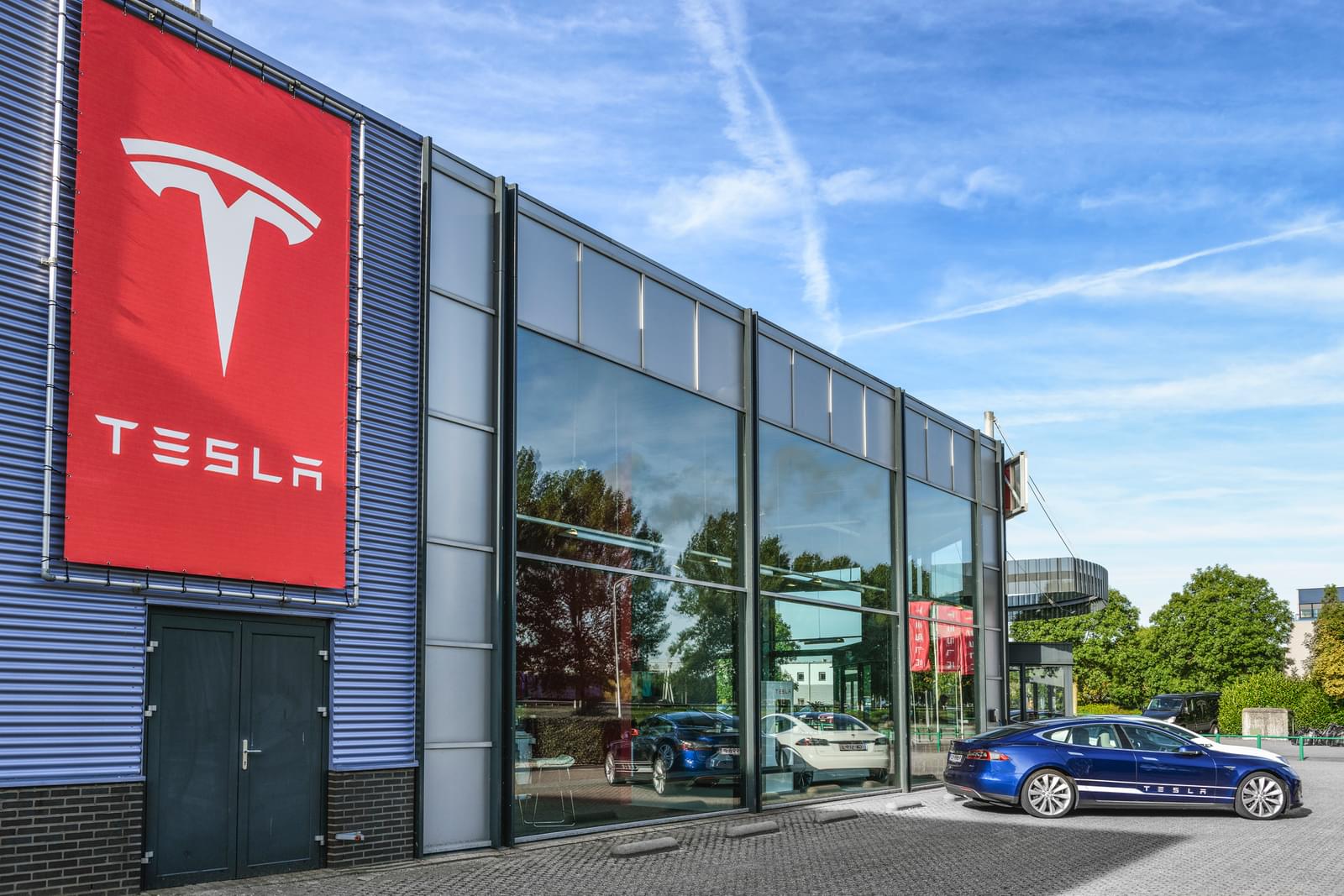 There are few Net Promoter Scores higher than Tesla's, not just amongst car manufacturers, but across all industries. Tesla, Inc. (originally known as Tesla Motors), was founded in 2003 by Elon Musk, J.B. Straubel and Ian Wright. The company received enough funding to hit the ground running as it pursued Musk's dream of making electric cars affordable to all consumers.
For the most part, Tesla cars are still relatively expensive upfront, and so are still considered by many to be luxury vehicles. But thanks to developments in electric car technology (many of which Tesla developed itself), Tesla models have become increasingly more affordable, and more popular than ever.
In the third quarter of 2018, the Tesla Model 3 was the best-selling car in the US by revenue, and the fifth best-selling car in terms of volume. Tesla had a GAAP (Generally Accepted Accounting Principle) net income of $312 million in the third quarter alone, and followed through with the company's projections for a positive GAAP income and cash flow in this quarter. The company's financial success makes sense given its exceptional Net Promoter Score. Loyal customers beget more customers, and Tesla benefits from the up- and cross-selling opportunities that come with an already eager customer base. Here's how the company keeps its customers happy.
Tesla makes car purchasing a unique experience in every showroom. Salespeople are called Customer Experience Specialists, reflecting the company's commitment to creating great CX. The company's showrooms have coffee bars, free WIFI, and a window that allows customers to peek into the workrooms and witness technicians' work in progress.

A purchased car can be delivered anywhere, at any time, and the cars are highly customizable, so a customer can get exactly what they want no matter what. Very notably, Tesla can also repair cars remotely. If software goes awry in a Tesla vehicle, you don't need to get to a mechanic or Tesla location to get it fixed. Tesla engineers can fix the software from anywhere, and the car is also developed to self-improve with use, extending its life as a vehicle.

Tesla strives to stay in contact with its customers, referring to them as partners in business rather than purchasers. Musk is also an avid practitioner of acting on customer feedback. Tesla reflects this attitude today through rigorous closed loop best practices and a culture of continuous improvement.

Whether its purchasing or maintaining, Tesla goes above and beyond to give customers personalized, comfortable, and easy experiences. Tesla may still have a niche customer base, but it's certainly a happy and loyal one.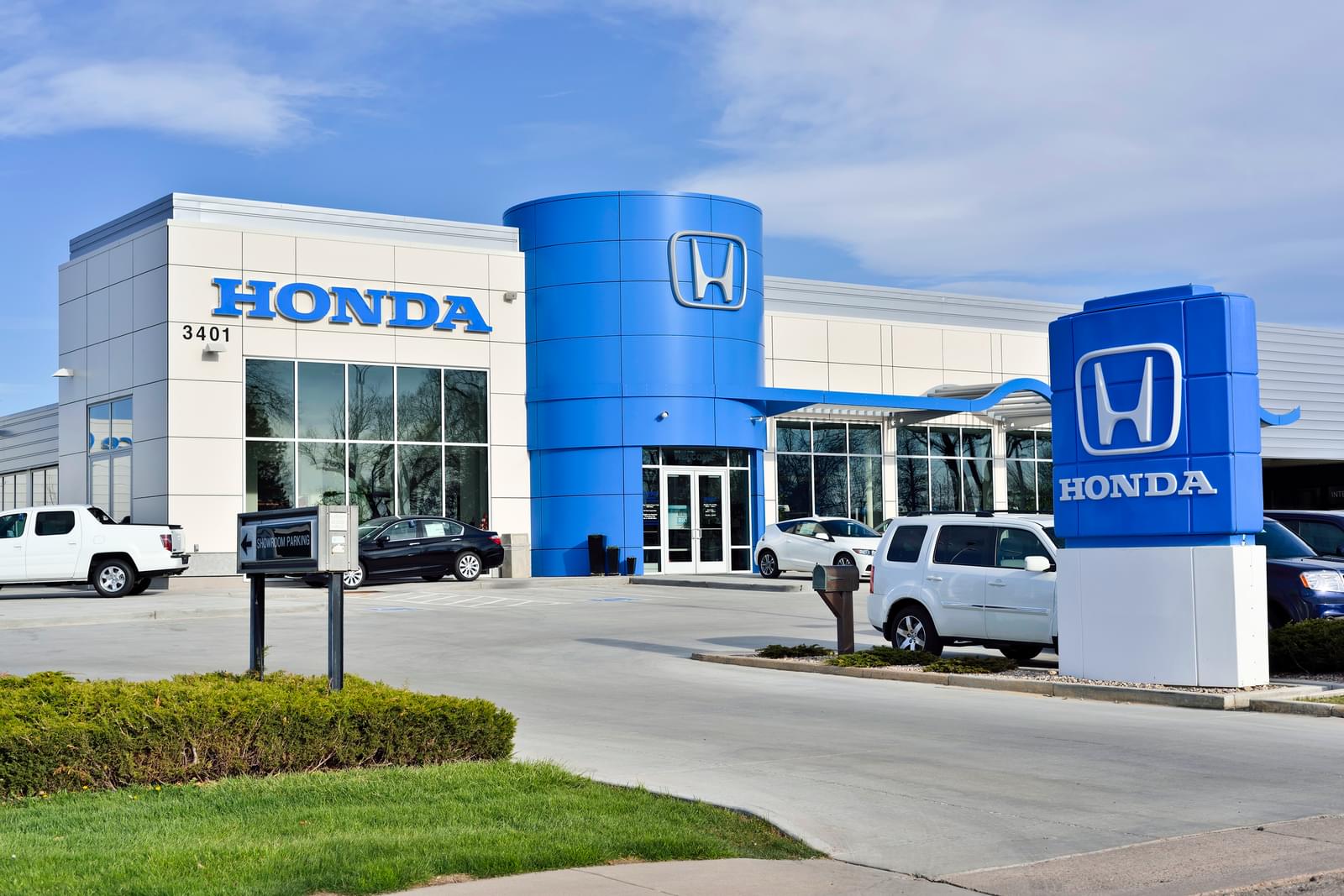 Honda, a Japanese car and vehicle manufacturer founded in 1946, is currently the world's largest motorcycle and internal combustion engines manufacturer. Though 15 NPS points behind Tesla, Honda has a larger customer base thanks to its place in the market as an affordable vehicle. In its most recent financial statement from October 30, 2018, Honda claimed its consolidated sales revenue was $34 billion in US dollars—a 1.7% increase from this time last year.
Honda's profits are soaring, and its NPS is well above the industry benchmark. Honda aims to have the "most satisfied customers in the industry" and a significant chunk of their effort goes into product development. Of course, great quality vehicles are an essential first step to building customer loyalty, but Honda hasn't stopped there. According to the Temkin 2018 Experience Report, Honda dealerships rank No. 2 in customer experience with a satisfaction rating of 72%—well above the industry average of 66%.
Honda leverages technology to strategize its customer outreach. According to Tom Peyton, Assistant Vice President of U.S. Marketing Operations, customized messaging is the company's top priority.
"Being smarter and anticipating customer needs—in the world of telematics, it'll make us better and smarter in sending service reminders, not just sending an email… Other industries frankly are leading the way on that, and we want to be a fast follower."
Honda is on a great track. In order to maintain its market share and growth, the company is rightfully analyzing their customers' journeys to create meaningful experiences at every stage of the customer relationship. Anticipating customer needs and customizing their communication is a great way to build a stronger, more loyal customer base.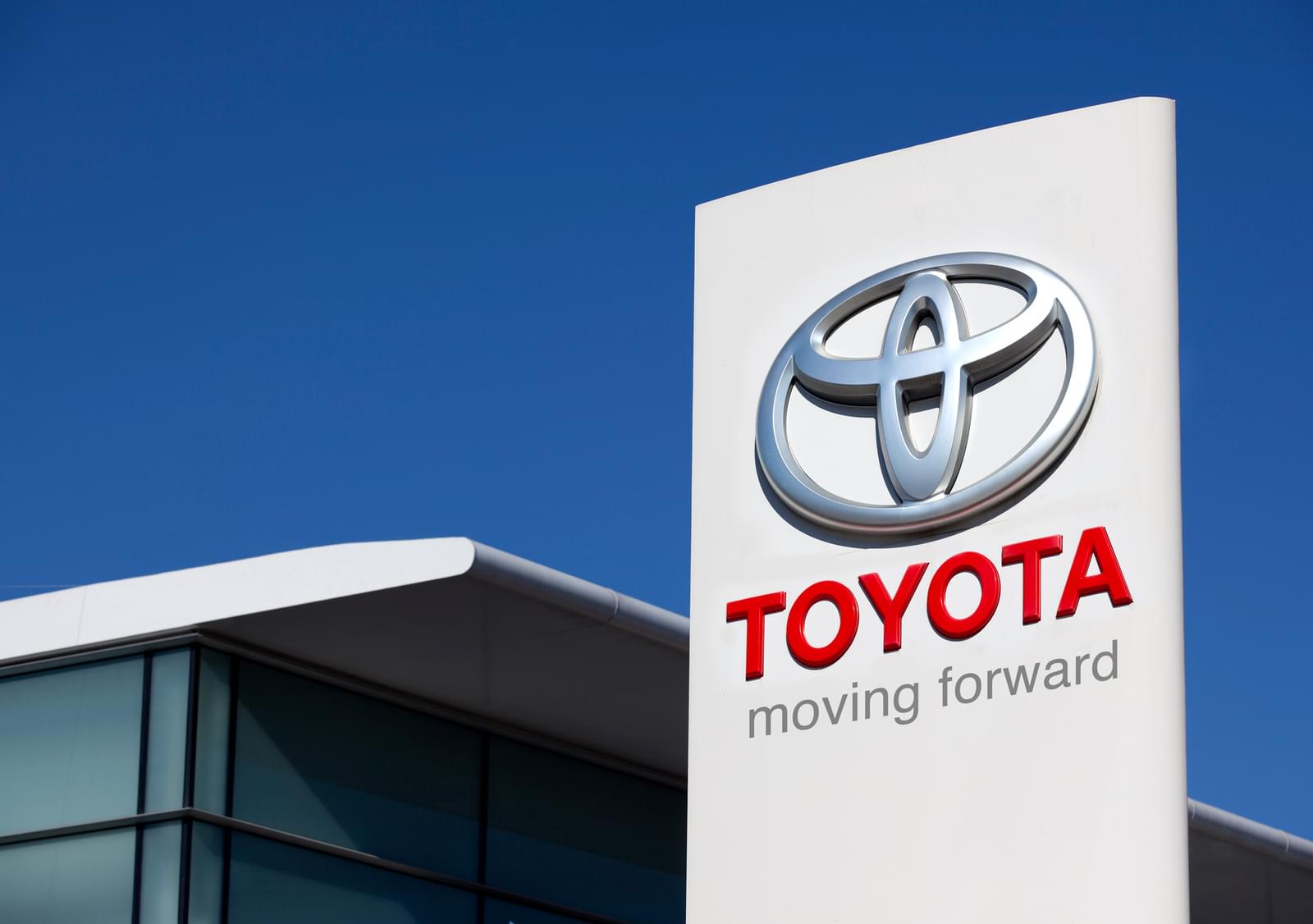 Toyota Motor Corporation started its journey as a humble division of Toyoda Automatic Loom Works in 1933. Today, the company is a multinational automotive manufacturer and the 6th largest company in the world by revenue. Toyota showed record revenue growth in the fourth quarter of 2018 with a 7.03% increase from the previous year—coming in at $267,580.26 million.
There's no argument that Toyota owes its success to its renowned Toyota Production System (TPS), first developed in 1992. Not only has TPS inspired lean manufacturing, it was picked up by other manufacturers including Chrysler, Daimler, Ford, Honda, and General Motors. Interestingly enough, some of the system's core principles—continuous improvement, employee empowerment, listening to feedback and shaping best practices are very much in line with the Net Promoter System® we know today.

Let's take a closer look at employee empowerment. Toyota understands that even the best system in the world cannot be implemented without the right people for the job. Investing in a first-rate culture and employee experience that challenges, motivates, and assigns responsibility significantly boosts Toyota's innovation and growth. To learn how revenue, innovation and employee experience are connected, discover eNPS, the employee loyalty metric guide.
Last but not least, Toyota lives by the Voice of the Customer. Every employee is shaped by the company's core belief that customers come first as they, not the corporation, are the ultimate employers.
Reflecting that belief, Toyota ranks in first place on the 2018 Temkin Report for customer experience at its dealerships. The customer-centricity pays off. A significant chunk of Toyota customers are lifelong brand advocates. According to the Edmund's Loyalty Report 2018, the company's customer retention rate is 63%—beating Subaru (61%) and Honda (60%).
Toyota is going strong as it considers future trends and customer needs. At the moment, the company is on its way to develop the "iPhone on wheels"—a vehicle that will raise the bar and change consumer expectations for good.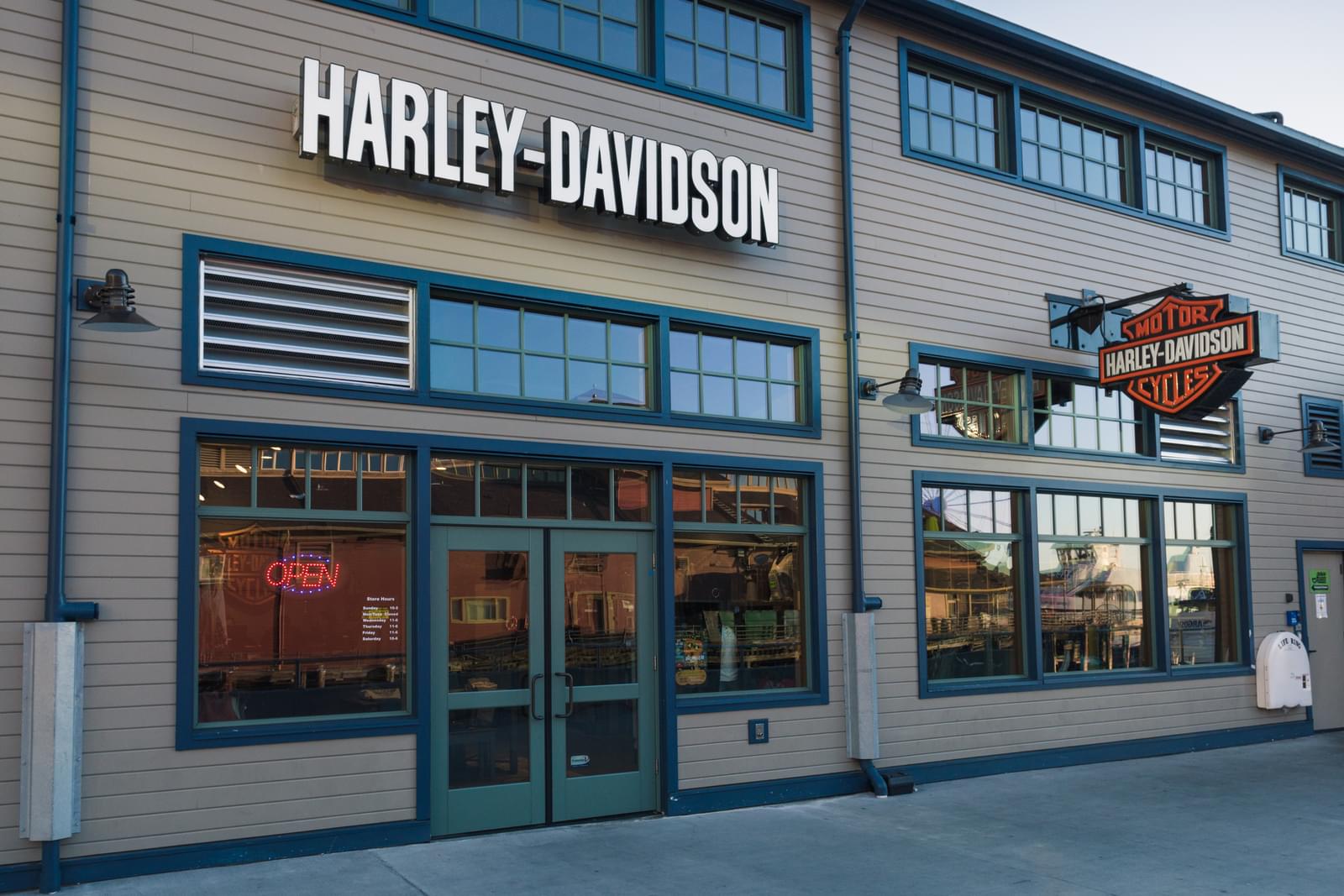 For decades, Harley-Davidson established itself as the quintessential vehicle for motorcycle enthusiasts everywhere. In the third quarter of 2018, Harley-Davidson reported increased year-over-year earnings per share with 113.9 million consolidated revenue—the highest profit levels in two years.
Harley-Davidson has a reputation for being fearless about engaging its customers. Its most recent initiative, More Roads to Harley-Davidson, aims to create new products, give customers broader access, and establish better CX at dealerships. Statistically, the company aspires to grow their riders by 2 million, increase global sales by 50%, and launch 100 new high-impact motorcycles.
With these hard numbers communicated to the public, Harley-Davidson ensures that their employees are aware of the ambitions too. Having a clear plan with set goals that is communicated to employees and customers opens the path for great feedback and innovation.
Harley-Davidson is eager to pursue a new customer base. Of course, while new customers indicate a growing market share, existing customers are 10% less expensive to sell to, and demonstrate strong retention rates. Note, just a 5% growth in retention leads to 25%-85% profit growth. Given the company's goals, it may help Harley-Davidson to understand the pain-points of their NPS passives and detractors first as retention is linked to growth. That way, the manufacturer solves for the customer by improving product and CX—all the while creating more brand advocates.
Parting Words
The Automotive and Transportation industry, more so than others, relies heavily on a fan base of general consumers. Only companies that are able to keep pace with both their customer's product and experience needs can expect to grow.
Tesla, Honda, Toyota and Harley-Davidson are all great examples of auto manufacturers that think beyond making a great product. For them, culture, customer feedback, and employee empowerment are essential contributors to their success.

Companies that want to increase retention should consider their customer lifecycle and work on touch points that happen post-purchase. After all, purchasing a vehicle is one of the largest financial endeavors that many consumers will make. Giving consumers a sense of security and care post-sale is the best way to build lifetime even generational loyalty.
Blog Home