In the manufacturing sector as a whole, the average net promoter score (NPS) is 49 (CustomerGauge benchmarks report, 2020).

Or Industry 4.0. Industry 4.0 is marked by technologies such as the Internet of Things (IoT), artificial intelligence, 3-D printing, 5G, and augmented/virtual reality to create new insight, efficiency, and insight within conventional industries. 2020 highlighted the need for these technologies more than ever before. According to a report from McKinsey 94% of global manufacturing companies surveyed said that Industry 4.0 helped them stay afloat during the crisis.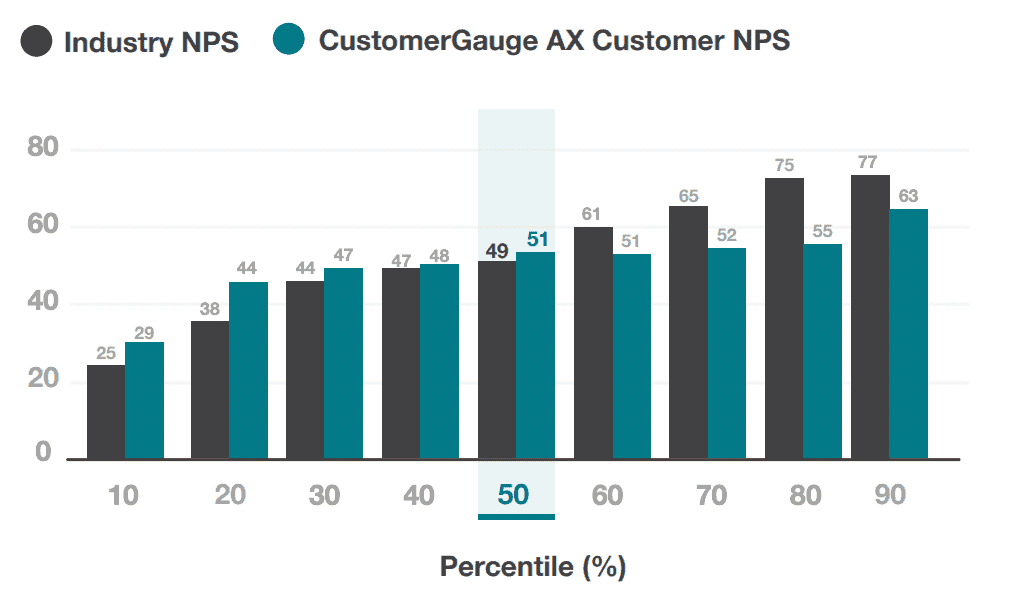 Other trends in manufacturing include local manufacturing and predictive analytics. Local manufacturing, or shoring, brings manufacturing closer to home in response to international trade tensions and other challenging circumstances. And predictive analytics helps manufacturers prevent expensive outages and repair issues with machinery.
The bottom line? The manufacturing industry is responding to changing environments and improving efficiency. To perform well, however, manufacturers need more than Industry 4.0, local manufacturing, and predictive analytics for their machinery. They need tools and strategies to help them support and maintain account relationships. Companies that focus on customer relationships ultimately come out on top.
Computer manufacturer IBM, for example, consistently ranks at the top of B2B companies, partially through their stellar customer service. CustomerGauge's SWOT analysis can likewise help manufacturers stay on top of account relationships by giving them the insight and data they need to identify problematic areas, resolve problems proactively, and create better service.
Discover top Manufacturing NPS scores below