In this week's Experience on the Rocks, we broke down 3 tips to level up your B2B experience program based on our latest benchmarks report, The State of B2B Account Experience: B2B NPS® & CX Benchmarks Report.
Tip #1: Close the Loop As Fast As Possible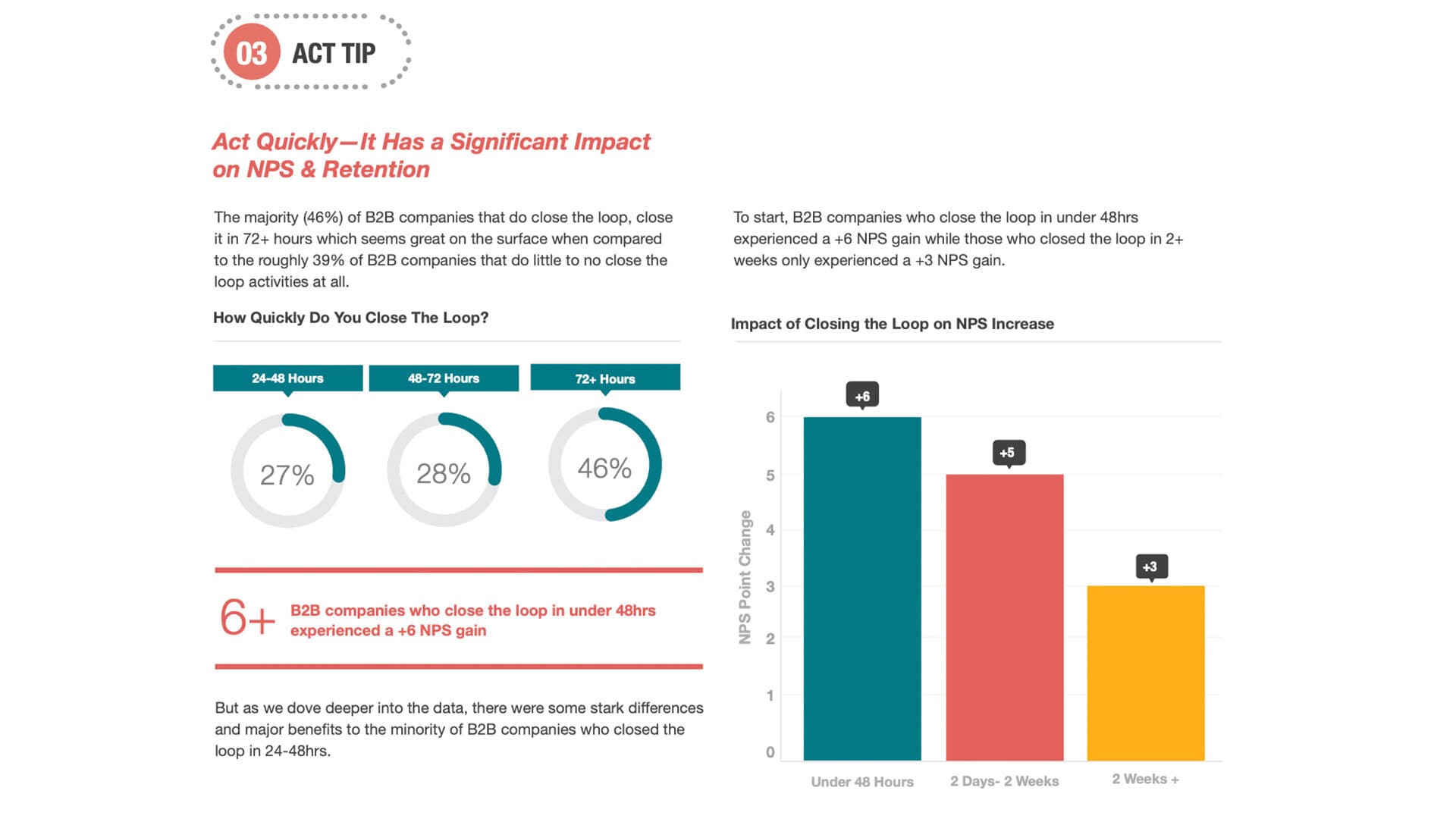 Closing the loop on feedback quickly can lead to massive gains in your NPS and growth. Our data shows that following up on feedback within 48 hours leads to a +6 NPS gain per year. It may not sound like a lot, but several of our enterprise clients can equate 1 NPS point gain into several million dollars per year.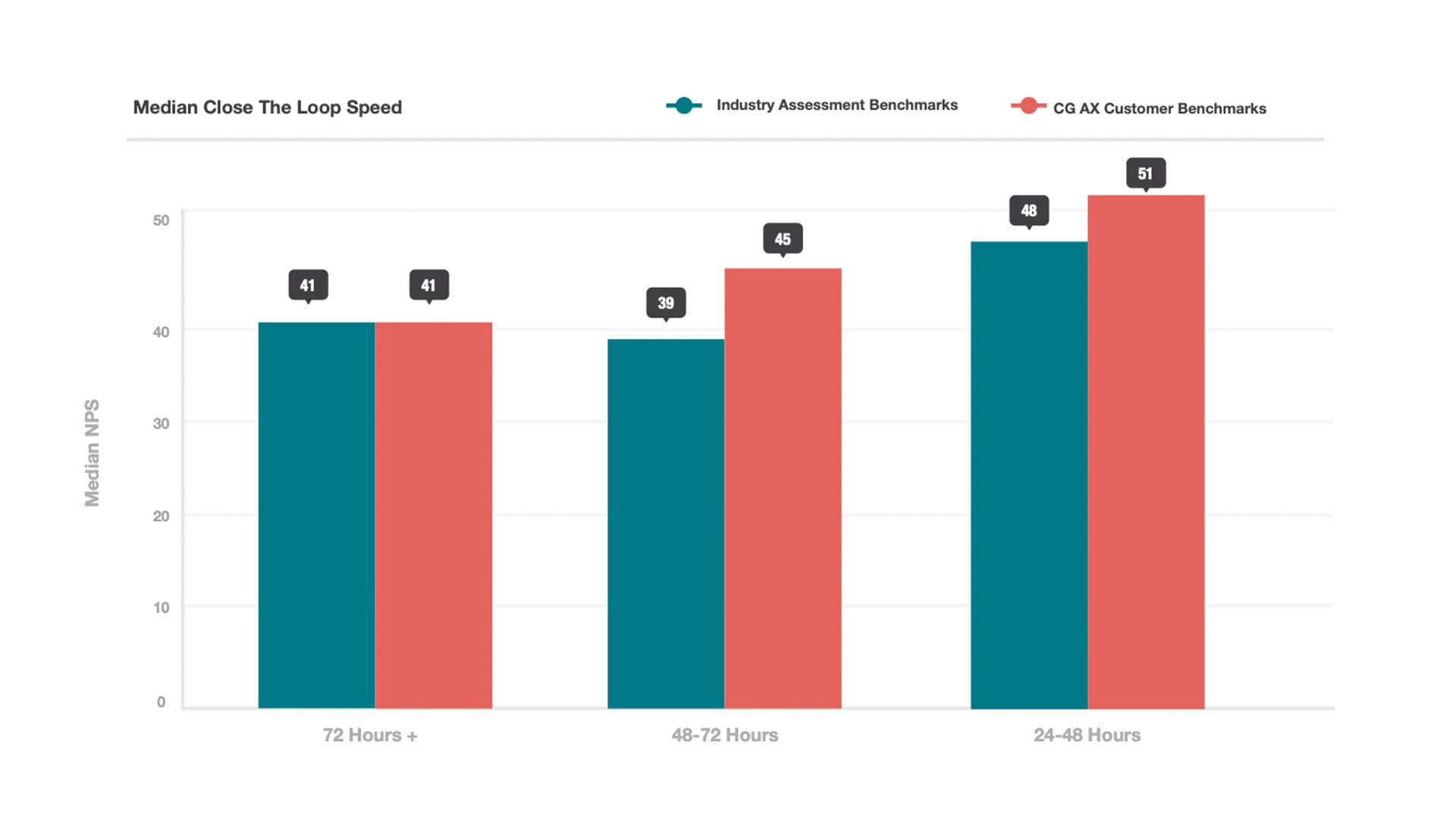 Customers using CustomerGauge Account Experience tactics are outperforming the B2B industry at large. Our data also shows that if you're waiting longer than 72 hours to close the loop, you've missed your window to make a significant impact.
Tip #2: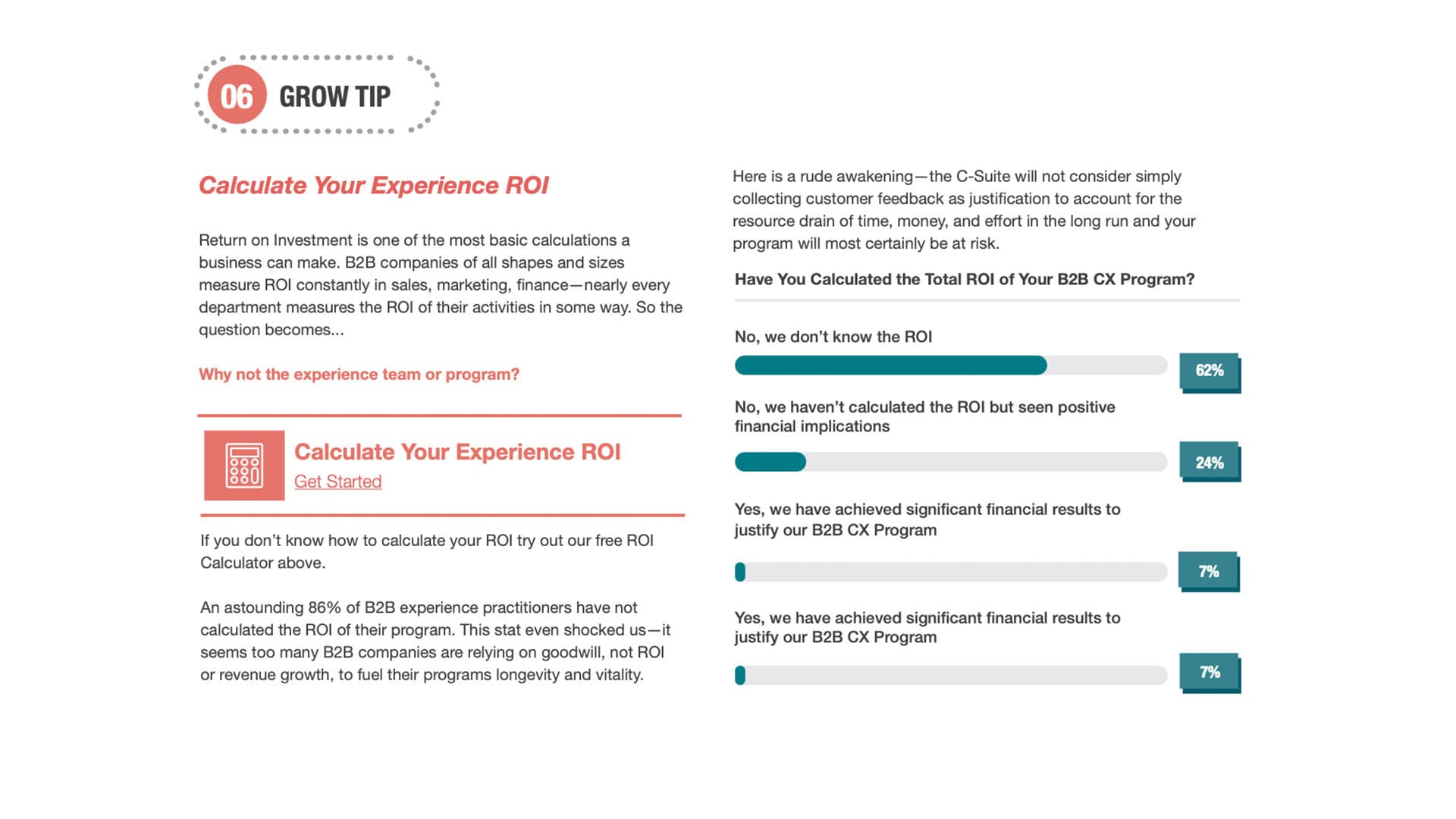 An amazingly high number of B2B companies aren't tying their experience data to revenue. When it comes to the C-Suite, they only speak one language and that's dollars and cents. If you're not tying to revenue, you definitely won't get additional resources to grow your program and the program will always be at risk of being terminated. Use our ROI calculator to see how much your program could be generating if you implemented account experience principles.
Tip #3: Be Transparent/Share the Data
It's important for the success of your program to share results, good or bad, with the rest of the organization. Here at CustomerGauge, all feedback gets pumped directly into a company-wide slack channel. This not only eliminates silos, but it allows the entire company to contribute to resolutions to any problem (or celebrate wins).
Watch the Full Breakdown:
Get The Most Comprehensive B2B NPS and CX Benchmarks Report on The Planet