In the logistics sector as a whole, the average net promoter score (NPS) is 38 (CustomerGauge benchmarks report, 2020).
According to the International Finance Corporation, more than 200 of the Fortune 500 companies are present in the Wuhan province, where the outbreak began. Ultimately, disruption in China and elsewhere affected industries ranging from the pharmaceutical to automotive to consumer goods.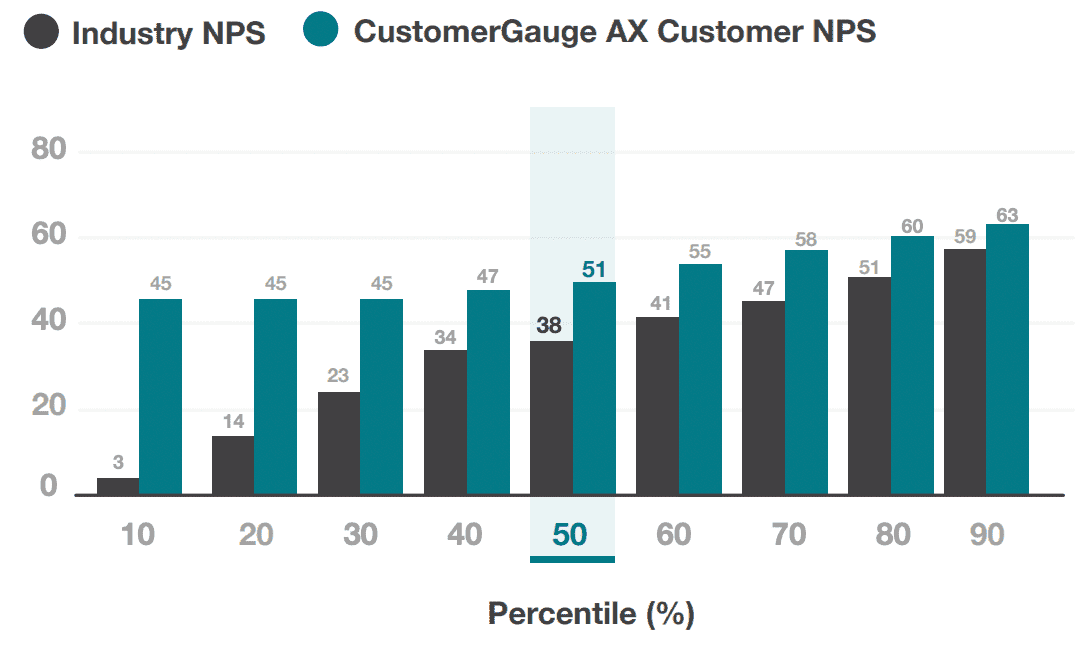 If anything, the global pandemic highlighted a greater need for resilience in logistics. New trends in technology are making the flow and movement of goods easier and more efficient than ever. Robots can be used to manage freight and replace manual labor. Driver-less trucks can analyze traffic to operate at maximum efficiency. And specialized software tools can make logistics more efficient in every sense of the word.
While logistics providers can rely on AI, robots, and software to automate workflows and save time and labor, they can't rely on technology alone to create a great customer experience. Logistics companies will still need personalized tools to manage their account relationships.
CustomerGauge's Account Experience can help logistics companies take a proactive approach to account management through the Net Promoter System, a proven, data-backed system for tracking customer loyalty.
Discover top Logistics NPS scores below