In the utilities sector as a whole, the average net promoter score (NPS) is 58 (CustomerGauge benchmarks report, 2020).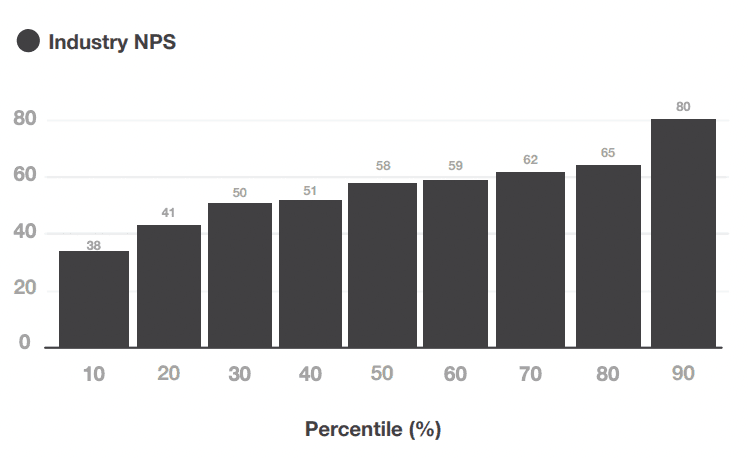 In theory, the energy and utilities industry have the infrastructure to handle disasters and unforeseen challenges. In the unexpected event of 2020's coronavirus outbreak, energy and utilities weathered the storm—but not without ripple effects.

Disruption to supply chains, temporary reductions in funding for renewable energy, and pressures on the workforce (a lack of engineers, new restrictions on movement) all added up to a challenging season for this industry.
Energy and utilities should expect a decrease in revenue in 2021 of between 5-10%, as the industry recovers (Capgemini). On the flip side, there will also be some positive trends on the horizon, including a continued focus on energy transition to more renewable sources of energy and new technology programs.
In 2020, energy and utilities had an NPS of 58. To continue offering reliable support during the transition out of the global pandemic, energy and utilities can focus on creating a better customer experience through the Net Promoter System. NPS scores can not only give companies valuable insight into account loyalty; they can also help indicate areas of danger or potential churn.
Discover top Utilities Net Promoter Score Benchmarks NPS scores below