In the wholesale industry as a whole, the average net promoter score (NPS) is 34 (CustomerGauge benchmarks report, 2020).
Disrupted supply chains, reduced demand, and stringent new regulations posed new challenges for wholesale companies.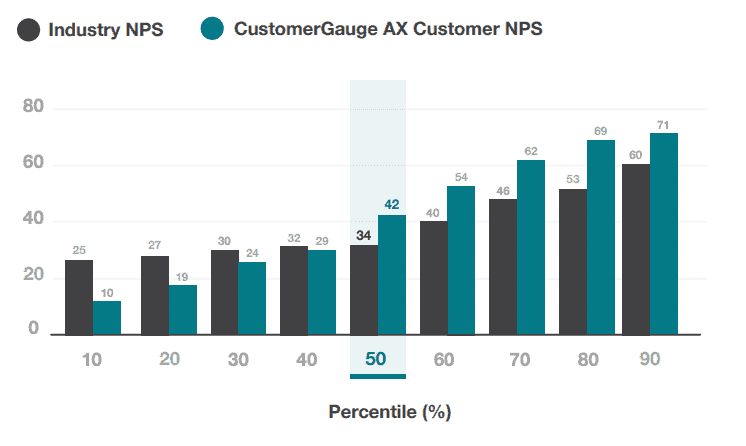 According to Industrial Distribution, half of all wholesalers reduced their inventory and one-third reported layoffs. Some segments were more affected than others. Industrial distribution, for example, experienced a heavier blow than healthcare distribution, with closed down plants and reduced demands.
That being said, wholesale distribution is anticipated to continue to rise in value in 2021. According to Business Wire, the global wholesale and retail market is expected to increase from $65,323 billion in 2020 to $71,809 billion in 2021.
Looking ahead, wholesale distributors can expect to face a few challenges. Increased competition and disruption from e-commerce, talent shortages, and regulatory requirements will require new strategies and tools to remain competitive.
To grow loyalty (and encourage word of mouth marketing), wholesale distributors can improve account relationships through collecting and acting on feedback.
Discover top Wholesale Net Promoter Score Benchmarks NPS scores below