We live in a world where your online reputation can be your strongest business asset or greatest liability. If you believe online reviews get lost in all the Internet noise, think again. Research shows that 90% of consumers read online reviews, and 84% trust reviews as much as they trust personal recommendations. Even more interestingly, 74% prefer to take action only after reading a favourable review.
To help businesses get the most out of online reviews and increase customer advocacy, we offer clients the option to set up their own Reviews site as part of their CustomerGauge ecosystem. In fact, to take online reviews reputation to the next level, we recently rolled out the ability to set up multi-brand/location and multi-language reviews sites.
Today, we're rolling out yet another enhancement to customer reviews management—brand new reviews widgets. CustomerGauge clients can now show off unbiased, authentic reviews from people who've actually used their product—on their own company site.
Let's walk through the best ways to turn customer feedback into customer reviews.

3 Steps to Boost Online Reviews with Tech
If you are a business that is already running a transactional and/or relationship customer feedback program, you already have a headstart in the online reviews competition. The next step is to turn those reviews into a review engine.
Here's how to get started:
Encourage customers to leave reviews
At the end of a customer feedback survey, having a comment box can be an excellent way to gain more comprehensive and detailed insight. With the CustomerGauge system, it can also be the perfect place to solicit content for a reviews platform. In CustomerGauge surveys, we've added a simple checkbox at the end of surveys which ask customers for permission to post their reviews publicly.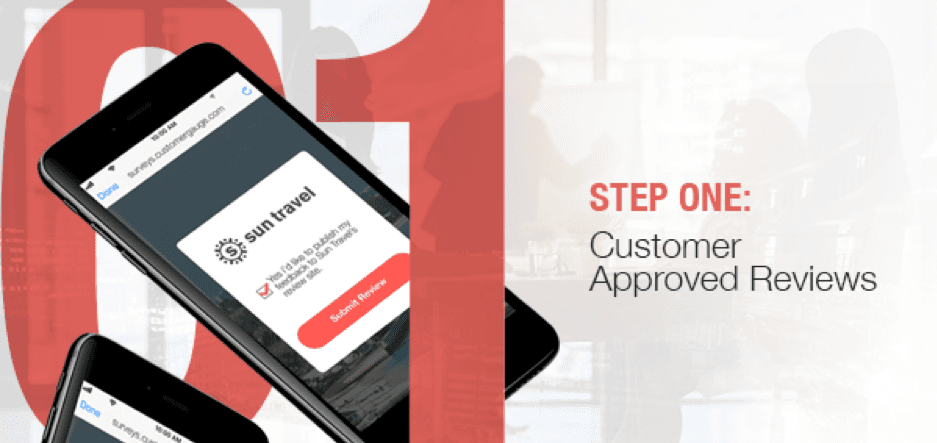 From what we've seen, the NPS survey-to-reviews conversion rate is very high. On average, we've seen 20-30% of survey feedback get converted into online reviews. In fact, for some clients, that number is even higher, with up to 40% of all survey feedback results turned into reviews.. This mechanism helps to drive volume: several clients have reviews numbering in the thousands, with one site carrying more than 30,000 customer reviews.
2. Manage & leverage your reviews site
Once you start populating your reviews site with customer feedback, it's always good practice to thank and reply to your participating customers. Show them that you care. And this is for both positive and negative reviews. Take notice of the reviews and respond quickly.
Publicly ask your customers to contact you directly so that you can discuss a problem. Show them that you are willing to do all you can to rectify the problem. This will build your customers trust and often sets you apart from your competitors. Even if someone else comes across the review, it will be noted that you had tried to resolve the problem the earliest. Responding to feedback is not just for retaining customers but also enhancing a positive identity amongst non-customers.
At CustomerGauge, our clients use dedicated review platforms to manage their reviews in one place. Having your own dedicated reviews site also benefits you by having a trustworthy stream of user-generated content that helps you with referral marketing. For example, you can ask to use that customer feedback for testimonials or include in customer case studies you're working on. You can also point your leads/prospects to your reviews site to speed up your sales cycle.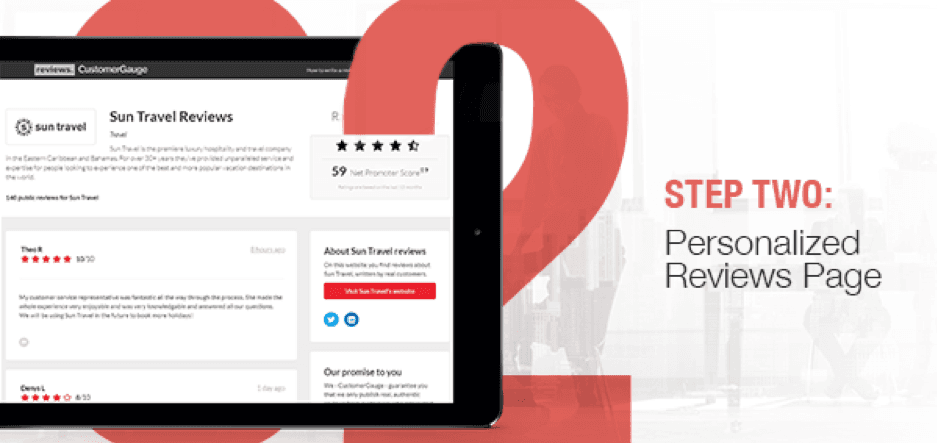 3. Extend reach and visibility with dynamic, real-time reviews widgets
To take your online reviews reputation a step further, CustomerGauge provides additional reviews widgets. These reviews widgets can be embedded onto a company's website, thus extending the visibility of the reviews further.
With these widgets, you can proudly feature your star rating and/or NPS score at a prominent spot on your website—bold and upfront. Being strategic with the placement of reviews is vital for gaining the right visibility and offers added insight for customers around your products and services.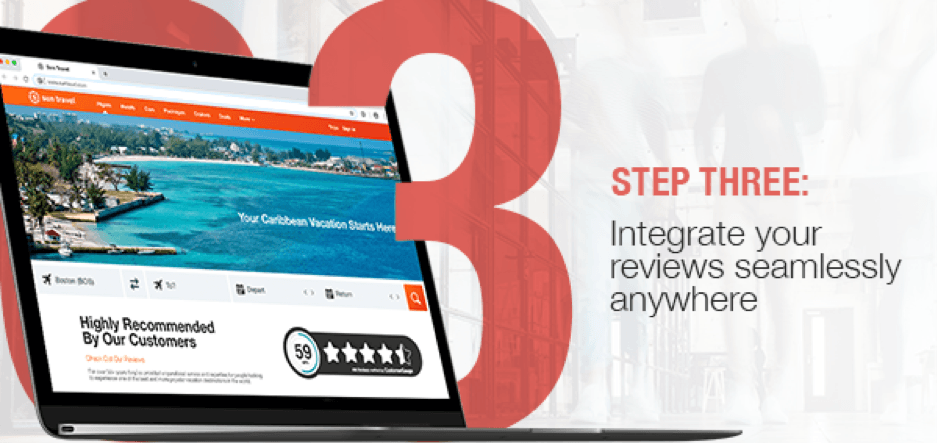 To help clients showcase their customer reviews rating, CustomerGauge rolled out 6 new designs our clients can choose from—3 with stars only and 3 with stars and NPS score together. Clients can choose their favorite, grab the embed code and immediately post on their website.

Conclusion
Online reviews offer a number of benefits for businesses: shortened sales cycle, SEO visibility, stronger credibility, product quality insights, and more. The question is, do you need to onboard an independent online reviews vendor to experience those benefits for your business? Not necessarily.
CustomerGauge already offers the ability to setup your own reviews site, as well as showcase your customer reviews on your own website, as part of their robust Monetized NPS SaaS platform.
So, if you've not been able to incorporate customer reviews and feedback into your marketing strategy to support your brand, now's your chance.
CustomerGauge clients can reach out to their CSM for more information on the new reviews updates or getting started.
If you'd like to boost your online reviews reputation, along with your CX & NPS program, contact us at sales@customergauge.com.