! Start of Crazy Egg Code -->










Account Experience
is the New Way Forward for B2B
B2B companies have been running B2C experience playbooks for far too long. Account Experience is the giant leap forward B2B companies have been waiting for— so leave the old way of spreadsheets, data silos, and long surveys behind and join us in benchmark shattering growth with Account Experience!
See What's Changed.
The
Old Way

of Operating a
B2B Experience Program
Account Experience Gets Results
For B2B
Our Customers are Shattering
Industry Benchmarks With Account Experience
"
Within the last 2 years alone,
we've seen a 50% increase
in retention.
Do you have a churn problem? Say no more—the Account Experience software shows you how to keep your customers for longer and grow them faster. TJ Waldorf from INAP took the stage at Monetize! to walk you through how INAP reduced churn by over 50% using CustomerGauge's Account Experience software.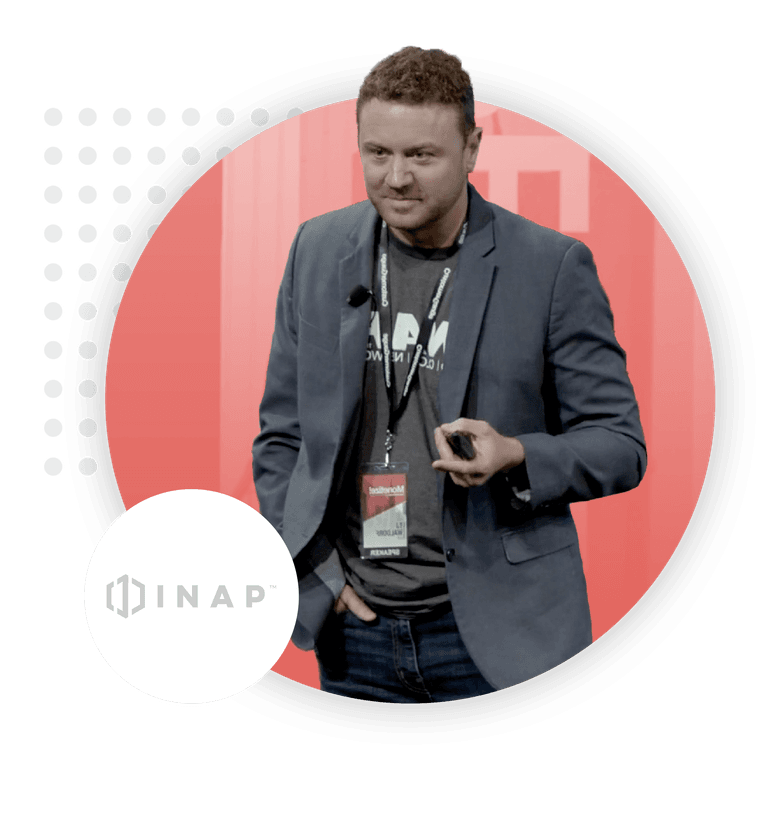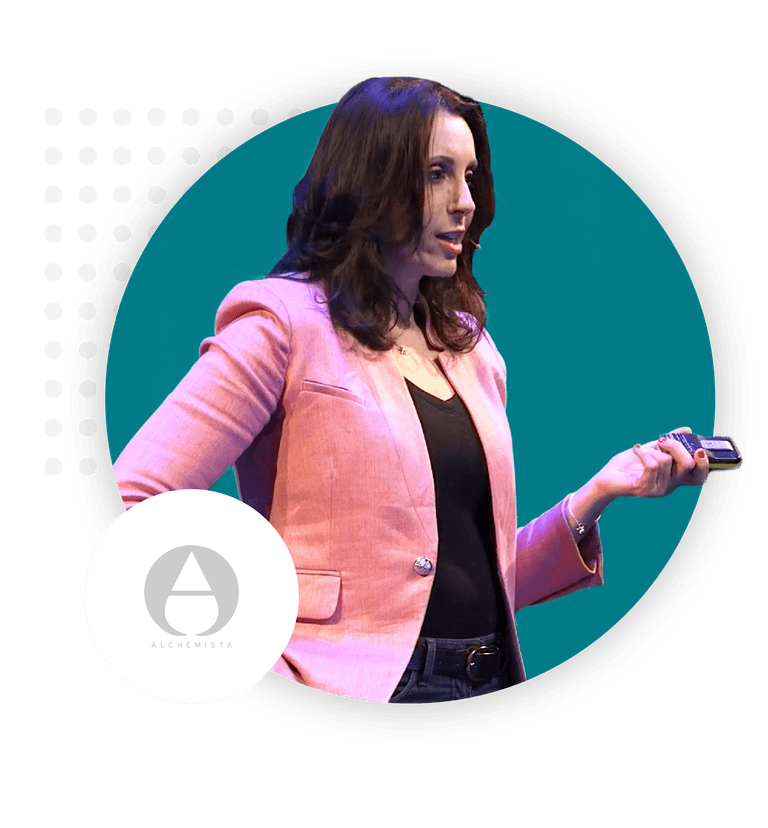 "
"We've had a 100% retention rate
since using CustomerGauge."
Do you think 100% retention is a pipe dream? Not for Boston-based tech firm Alchemista. They lost a huge account and knew they had to make big changes to keep their revenue safe. Enter the CustomerGauge Account Experience software and their retention rate is now triple digits!
"
CustomerGauge paid for itself in
the direct referral sales it creates.
You want to connect revenue to your experience program and show an ROI? Look no further. HP Tronic did exactly that with CustomerGauge Account Experience—they not only added more revenue to their bottom-line, but made more than enough to pay for the system. Talk about ROI!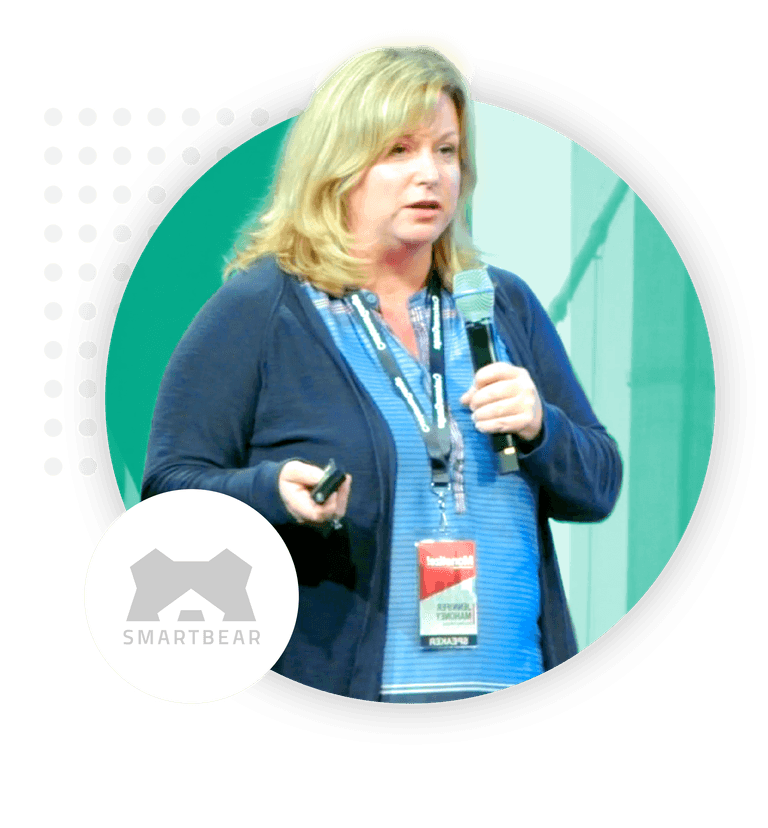 "
To date we're at almost $6 million
in sales referrals with a 47%
close rate.
Are you struggling to get C-level buy-in for your program? Jennifer Mahoney generated over $6million in sales referrals for SmartBear using the CustomerGauge Account Experience software and playbooks. Suddenly, buy-in wasn't a problem for Jennifer at SmartBear...
GROWTH
Growth Doesn't Just Magically Happen.
You Need a Playbook.
B2B Companies just like yours are using this 5-step Account Experience playbook to get control of churn and generate more experience-based referral revenue.
Start Here
STEP ONE
Integrate Revenue
Every account is valuable, but not every account holds the same value. As much as you would like to offer the same service level to all clients, losing a big account will hurt more than losing a small one. The first step in any Account Experience program is to integrate revenue directly into CustomerGauge so we can provide visibility into your account landscape and prioritize a revenue-driven experience strategy.
STEP 01
Demo
STEP TWO
Close the Loop
What already!? Yes, don't overthink it! Remember, this is about infusing feedback into your business and adjusting your operations to better serve your accounts. We help you send your first survey and close the loop quickly. Specific survey drivers will be set up to achieve root cause 98% of the time without messy manual excel analysis so reporting is completely automated, but more importantly, immediately actionable. Did we also mention you will prioritize your follow-up based on revenue (see step 1)?
STEP 02
Demo
STEP THREE
Identify Churn Risk
Account Experience proactively identifies 'absence of signal' so you can stay ahead of churn. The biggest killer in any B2B relationship is indifference—our Account Vitals tool helps you re-establish relationships at the right times by providing a visual makeup of all of the various account signals that may occur like: product usage, NPS activity, support tickets, website visits, etc. You can easily spot absence of signal and mobilize your team to follow-up with that account and stay ahead of churn!
STEP 03
Demo
STEP FOUR
Generate Referrals
The lifeblood of any successful Account Experience program are referrals. Why? Producing net-new business as a result of promoter referrals is a sure fire way to keep your C-Suite engaged and investing in your experience program. Account Experience not only helps you identify which accounts and contacts are ripe for a referral offer, but can help you track how much revenue the program contributes to the bottom-line. And you can expect to produce more revenue from referrals in your first year than the entire Account Experience system costs!
STEP 04
Demo
STEP FIVE
Predict Revenue
When you react to save a customer, that's a good feeling. But what if you could proactively get ahead of churn before it even becomes an issue? Now that's powerful! With CustomerGauge Account Experience, you can not only get ahead of churn before it happens, but predict what your financial upside would look like if you took certain actions to increase your promoter pool.
STEP 05
Demo
Calculate the ROI of Account Experience
Every month you are losing money to churn whether you realize it or not. Account Experience helps you get control of churn and generate net-new opportunities so you can grow faster than your competition.
Ranked Highest For
B2B By Gartner
CustomerGauge outpaces all others for the B2B experience use case including Qualtrics, Medallia, Verint, SurveyMonkey, and InMoment. If you're B2B, the verdict is in: CustomerGauge Account Experience is the new industry-standard.

"CustomerGauge has the top score for the enterprise B2B use case. It succeeds in improving customer retention and loyalty, and in providing the evidence of the resultant financial benefit."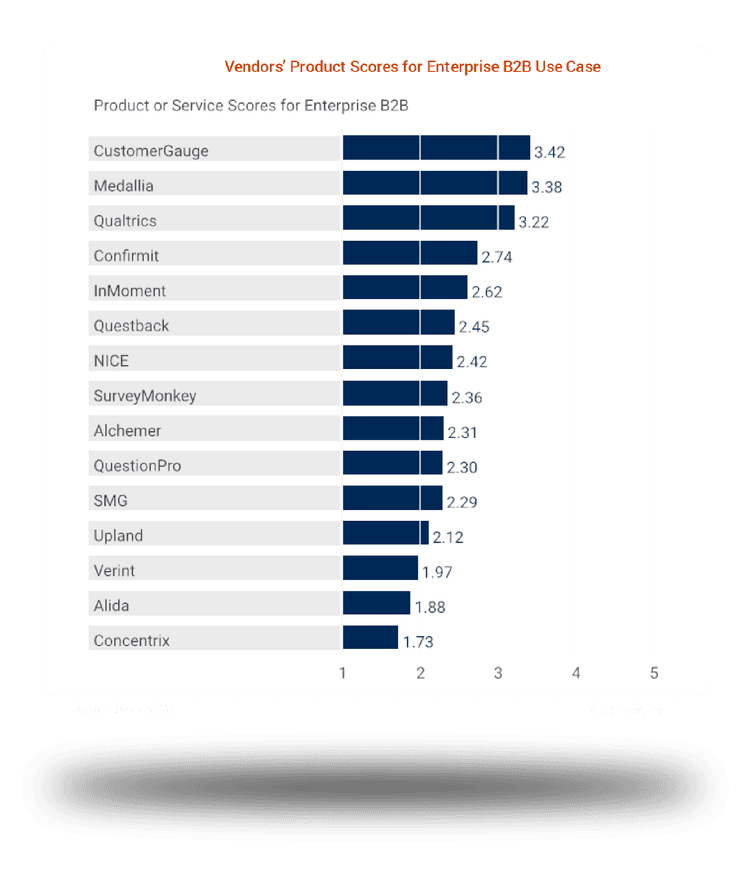 More Badges
Than a Boy Scout
Join Thousands of Others Getting Certified in Account Experience
Account Experience doesn't stop with software— CustomerGauge Academy offers 300+ hours of content and training so everyone at your company can become an Account Experience expert!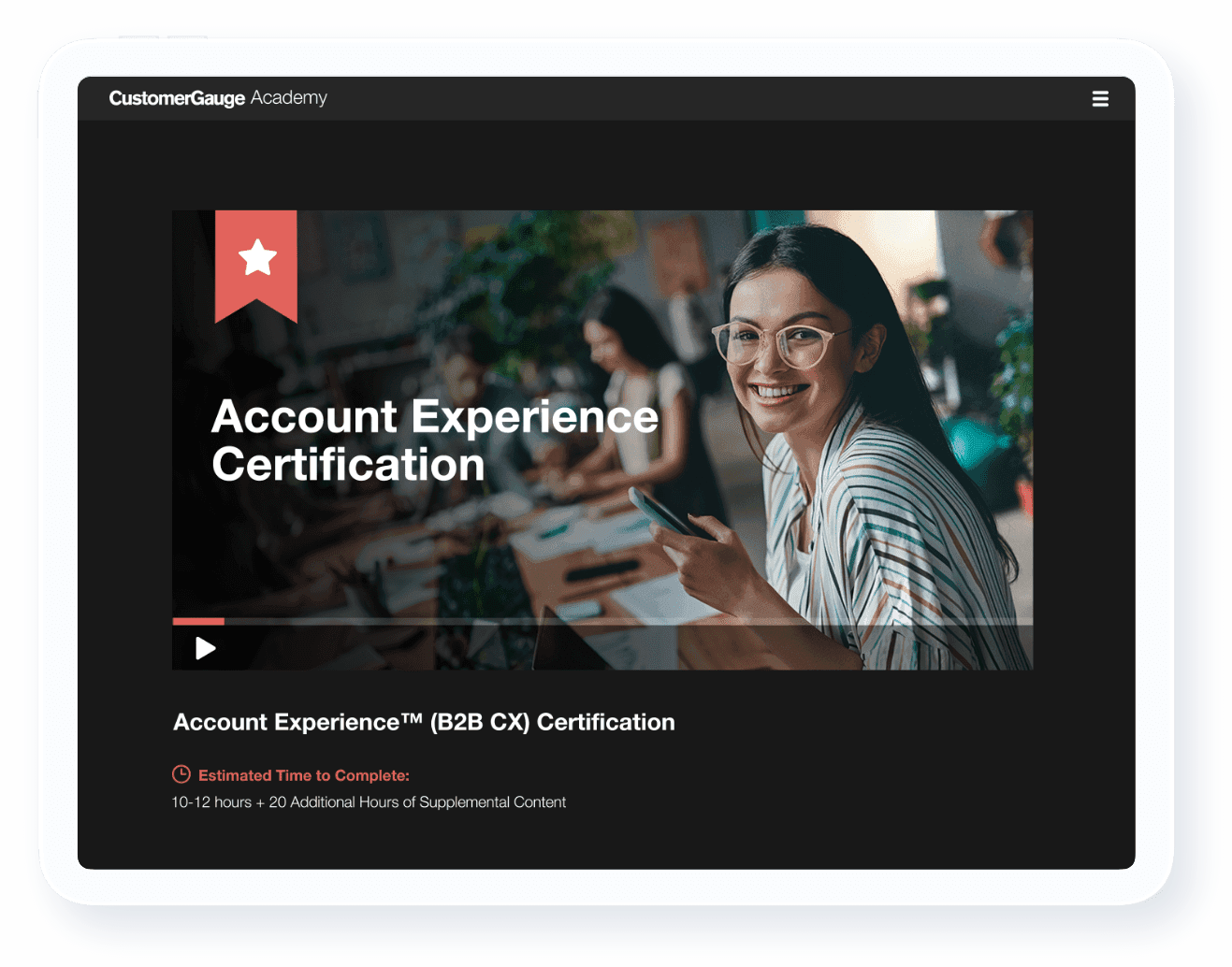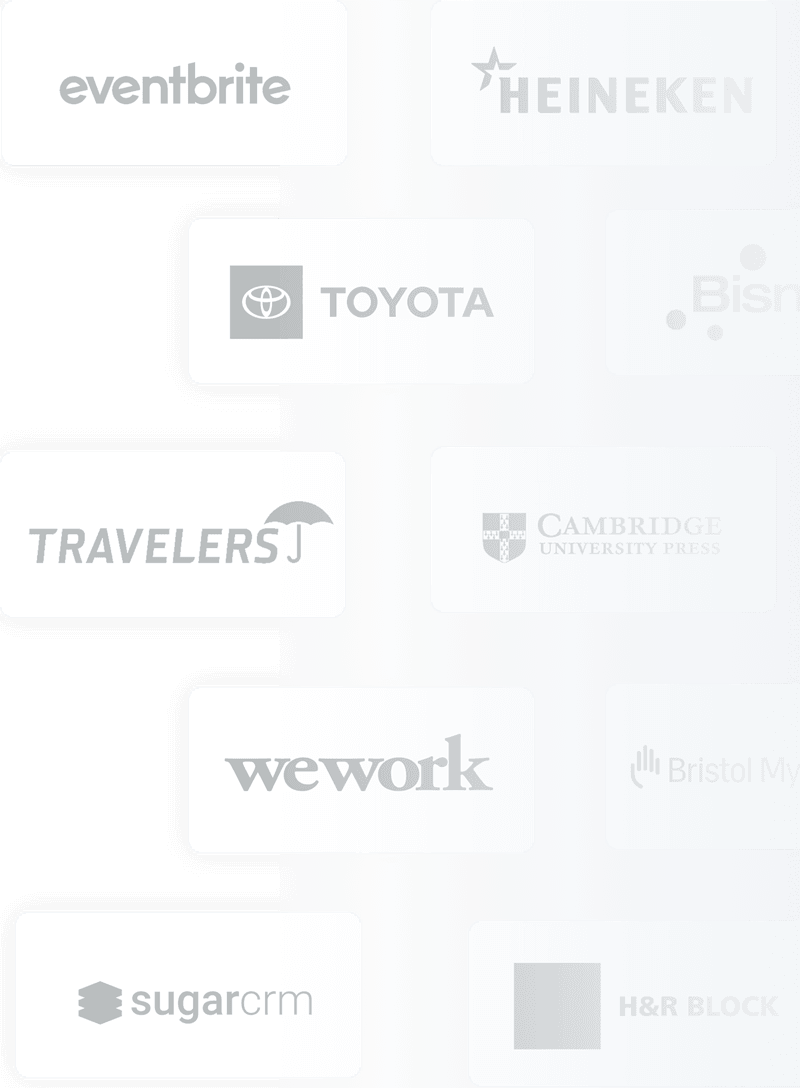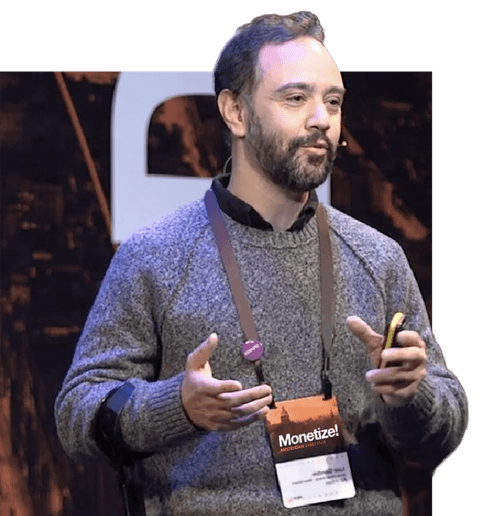 We have about 27 markets where we are deploying the CustomerGauge software and playbooks.
-Luiz Gondim, AB InBev