Our Manufacturing Customers Are Shattering Industry Benchmarks With Account Experience
CustomerGauge owns the largest B2B experience benchmarks database for Manufacturing on the planet. And we've painstakingly integrated our Manufacturing NPS & CX benchmarks directly into our Account Experience platform so you know exactly where you stand on all metrics. As a result, CustomerGauge Account Experience clients outperform their Manufacturing peers across all major manufacturing experience metrics.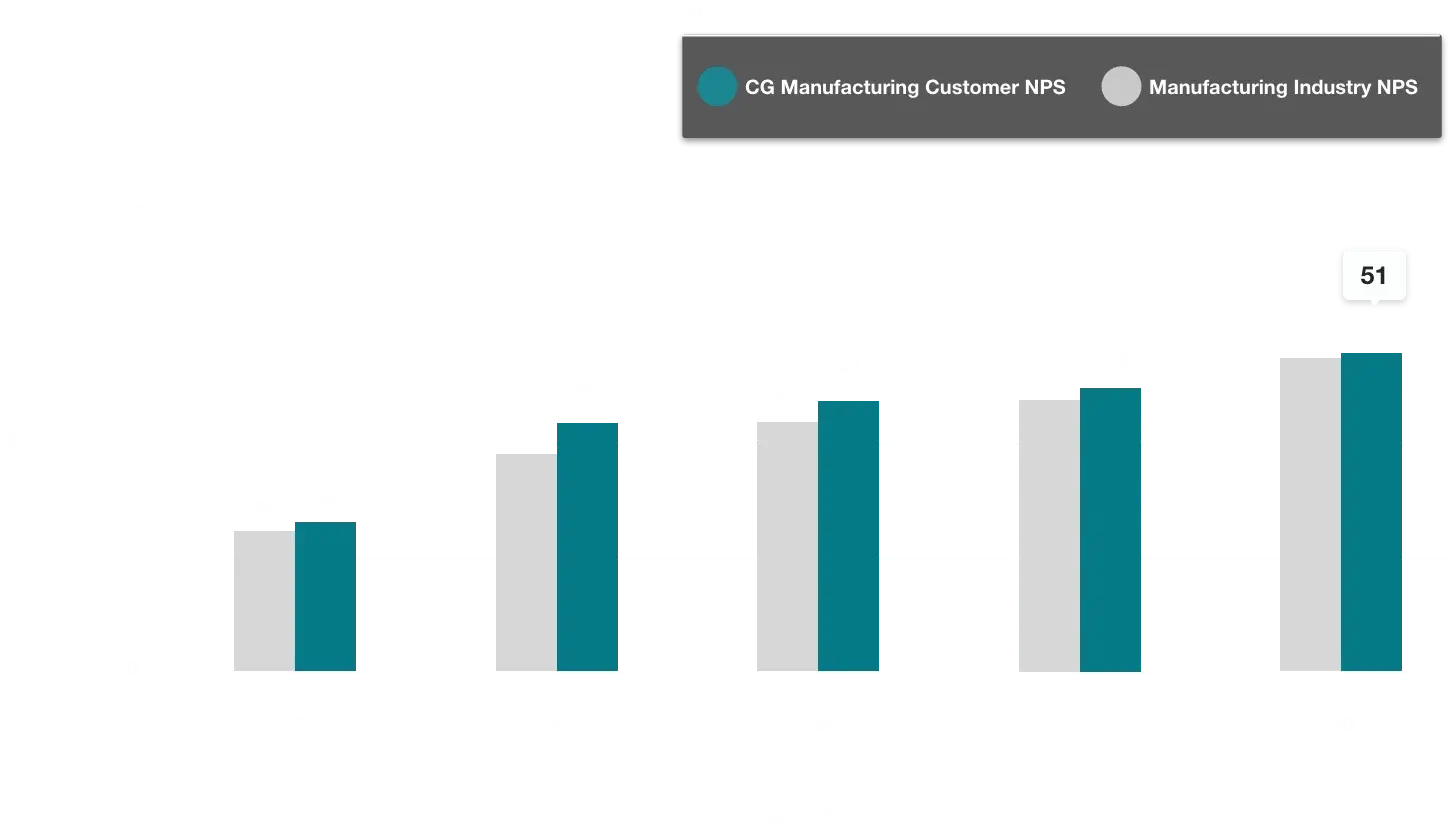 The Manufacturing NPS & CX Benchmarks Are Here
Access the largest collection of Manufacturing NPS & CX benchmarks on the planet and see how your program stacks up today.
Download Report