CustomerGauge is excited to announce the winners of the latest CustomerGauge AccountExperience™ Awards. Held on 26th May 2021, the latest round of CustomerGauge AccountExperience awards were presented to customers that led the way in b2b customer experience in the year 2020.
Prizes were awarded to the customer teams that are top performers and above, and customers are able to display a badge on their website.
To Qualify:
To qualify for an award in the "Leader Category", Response rate (completed survey from email/SMS invitation) must be higher than 40%, and Close Loop Rate (detractors closed in 48 hours) above 90%.
CustomerGauge helps clients improve response rate and close loop, because it contributes to better engagement and a boost in Net Promoter rate of up to 5.5%. We have Education Material, Playbooks, teams of "AXperts" to guide progress and Benchmarking in the application to help.

The Winners: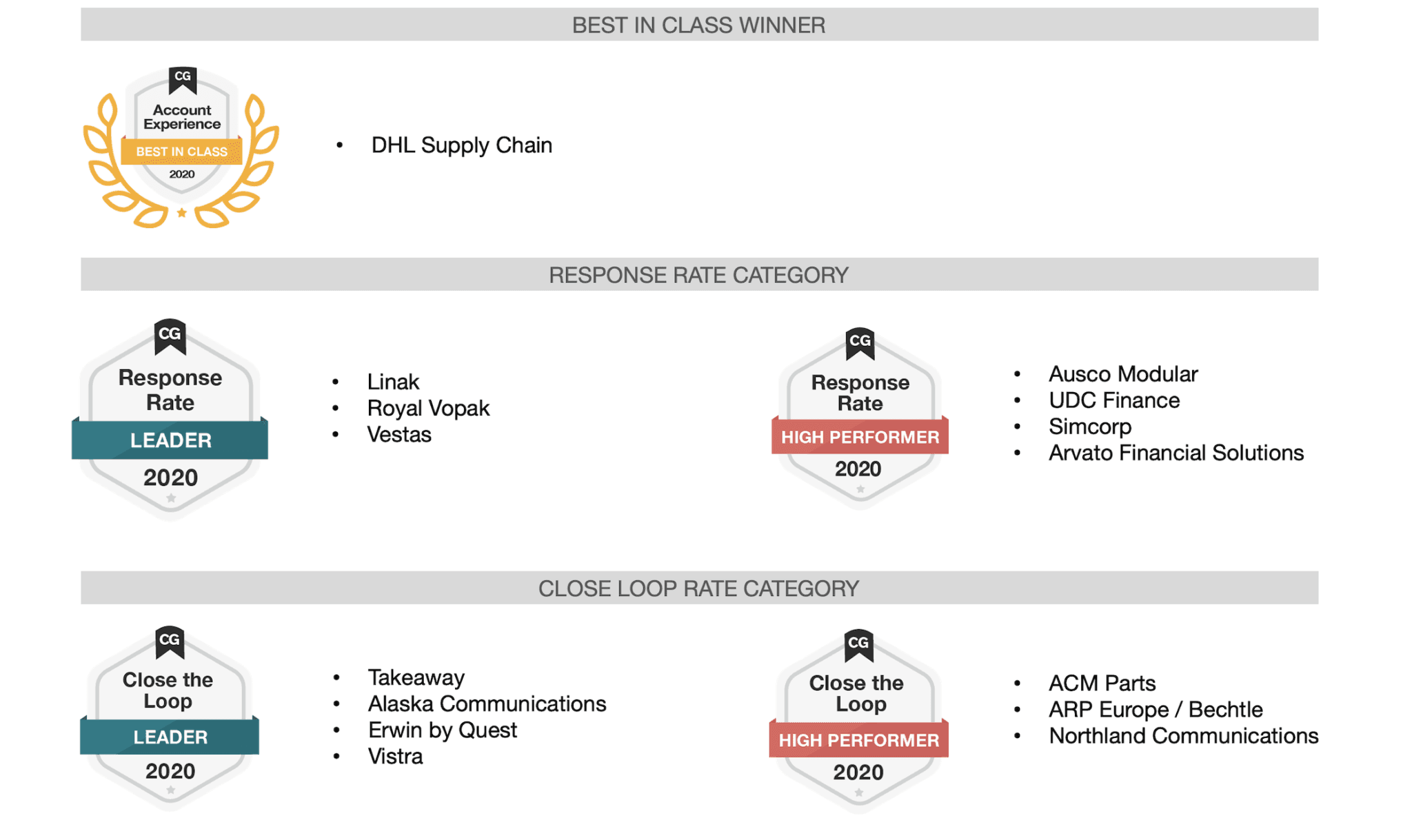 Watch the highlights: