Your Microsoft Dynamics 365 system has all the internal data you hold on the customer - and now with CustomerGauge you can add the external view, the voice of the customer, right in your system!
Check out our Microsoft listing here.
The CustomerGauge Connector for Dynamics helps enterprises leverage their investment in Dynamics 365 by maximising opportunities for upsell and reducing the chance of churn. It is designed to give their enterprise account teams customer feedback at their fingertips. And unlike built-in tools or other survey solutions, CustomerGauge's AccountExperience™ methodology analyses CRM contacts, diagnoses how often and how many feedback touches are needed, and then supports the feedback process with actions, reminders and reporting - augmented with education resources and benchmarking to help frontline teams become world class. CustomerGauge uses a tried and tested system including industry standard Net Promoter ® feedback. Designed to work seamlessly with your CRM system, it needs little or no system training for your staff. CustomerGauge has been voted #1 for B2B Enterprise by Gartner.
Will the CustomerGauge Connector work for my organisation?
Microsoft Dynamics systems can vary widely from customer to customer and even between business units within the same organisations. Corporations can have multiple Dynamics 365 instances, differing data sets, and sometimes completely separate systems. On top of that, one part of the business has a set of business rules that's different to another. And in other companies, Dynamics 365 is not rolled out to every customer-facing employee.
Does this sound like your organisation's CRM ecosystem?
With the CustomerGauge connector for Dynamics 365, easily configure integrations that cover your account experience program needs, complex business processes and customer journey use cases.
What's Included?
While many applications provide built-in integration modules that are simple and easy to use, they can only cover the most basic of use cases. The CustomerGauge Connector for Dynamics 365 combines the ease-of-use that our enterprise customers have come to expect, with the ability to deal with even the most complex business requirements.
It is the most comprehensive integration in the market. Tailored for and loved by Dynamics Admins, it handles multiple instances of Dynamics 365, reusable Authentications, multiple entities and any query you want to throw at it. That's because unlike other apps, any FetchXML Pull you want to make, you can do it in CustomerGauge. Scheduled automatically or triggered. So you can get the voice of the customer at precisely any point in the journey. And when the customer response comes back, you can enrich your data in Dynamics 365, and trigger existing Dynamics 365 workflows.
1) Sync Account Experience Data:
Synchronise Accounts, Contacts, and Activities from Dynamics 365 to CustomerGauge.
Allow Account Managers to track absence of account activity using CRM operations data in combination with customer feedback.

2) Trigger Feedback Collection:
Trigger survey invitations from Dynamics 365 to CustomerGauge.
Collect customer feedback in real-time across all customer touch points and departments.
Follow a guided process to set up a tailored configuration best suited for your needs.
Connect Multiple Dynamics feeder systems to one CustomerGauge system.
3) Enrich Dynamics with Customer Feedback:
Enrich your CRM data in Dynamics 365 in real-time with customer feedback from CustomerGauge.
Provide frontline Account Managers a 360 degree view of the health of their accounts.
Be in control of the feedback data that is pushed back to Dynamics 365 and when. Choose if you would like to share all feedback data with Dynamics 365 or only certain segments of feedback data etc.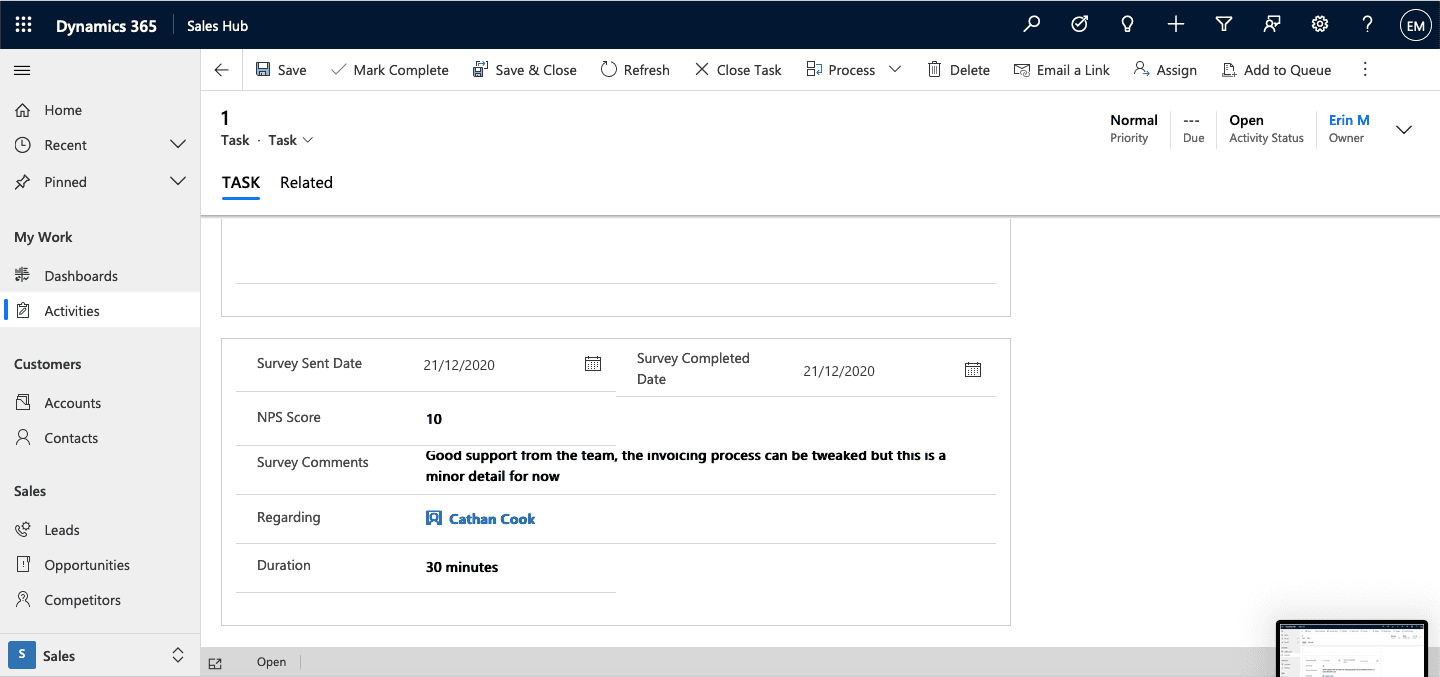 4) Initiate Workflow in Dynamics:
Leverage CustomerGauge's feedback data to trigger close the loop process in Dynamics 365. Use existing case management rules and processes.
Benefit from CustomerGauge's smart alerting system to receive alerts when a new response comes through or if a customer has not responded to the survey invitation.
Broadcast customer feedback to a wider audience in the business via Microsoft Teams.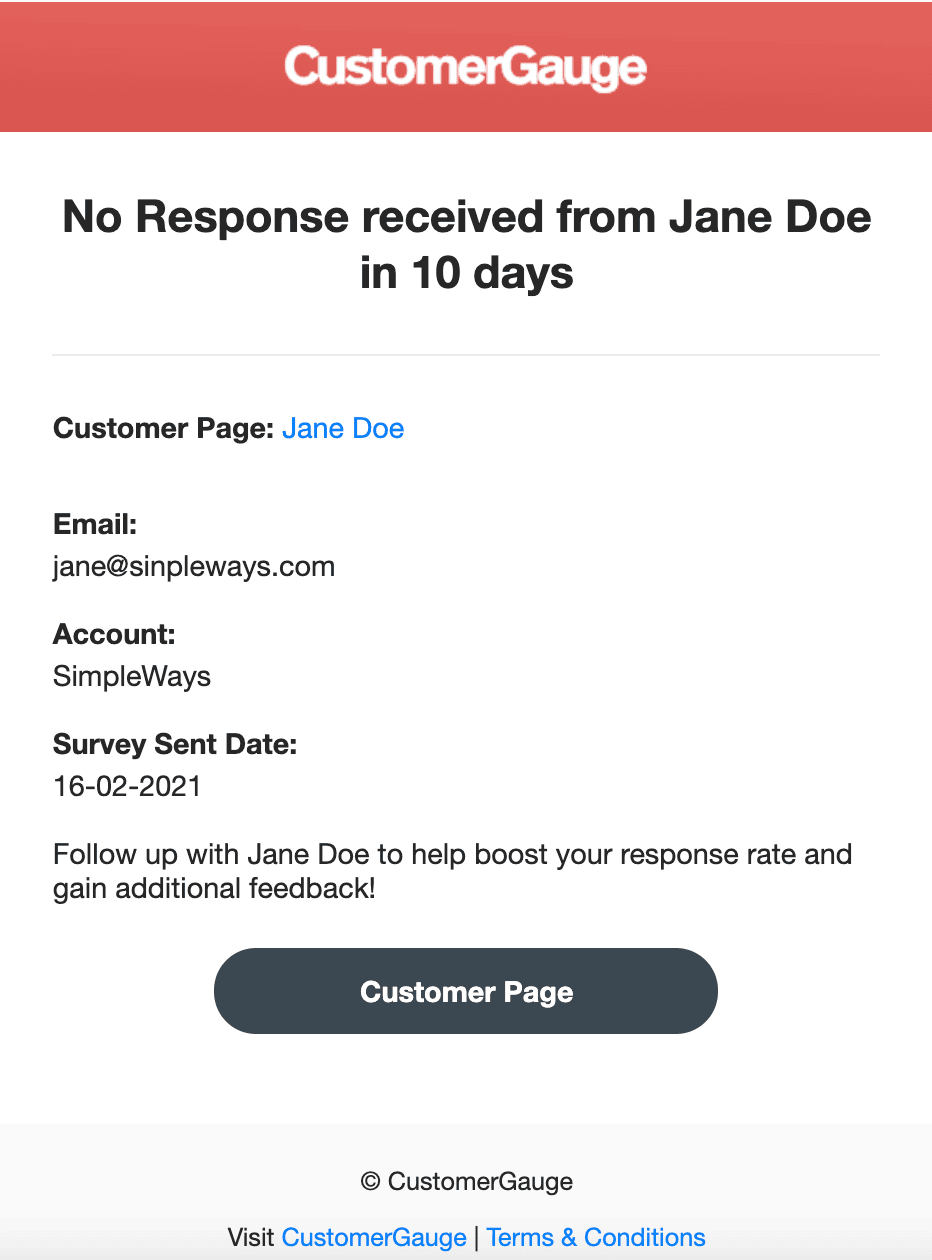 5) Manage your CG Connector & Diagnostics:
Have full control to change the data flow process as the organisation evolves.
Leverage real-time diagnostics, and failure alert emails for quick troubleshooting of errors.
What is a common flow example?
Let's take a look at a common use case flow - "Trigger a Relationship Survey Invitation every quarter"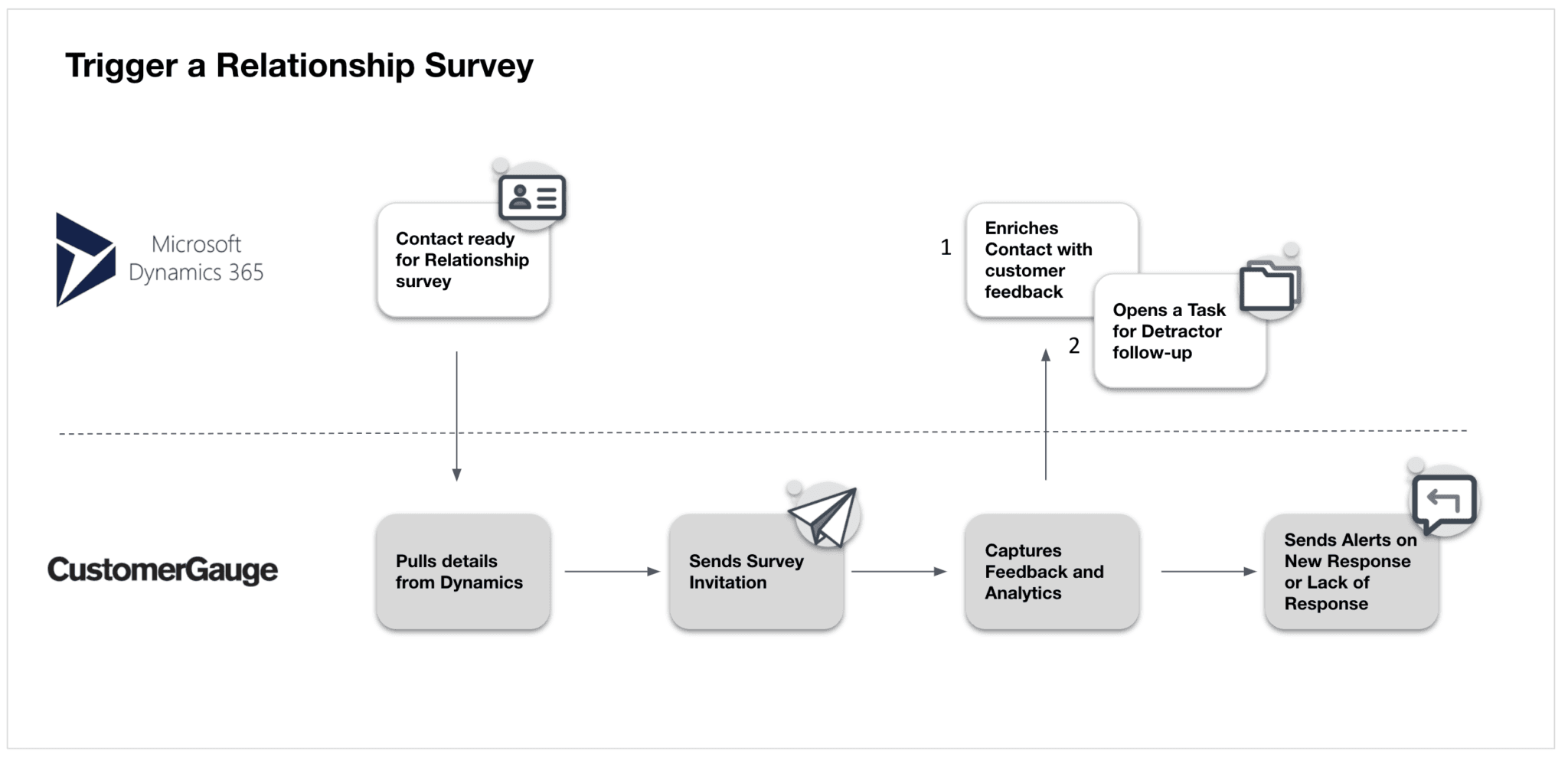 What do you need to get started?
In order to get started, you will need a Technical Dynamics Administrator (comfortable in FetchXML), a Dynamics system, and a CustomerGauge system.
Our implementation teams will guide you with the data that is typically pulled from your Dynamics 365 system to CustomerGauge for an Account Experience program.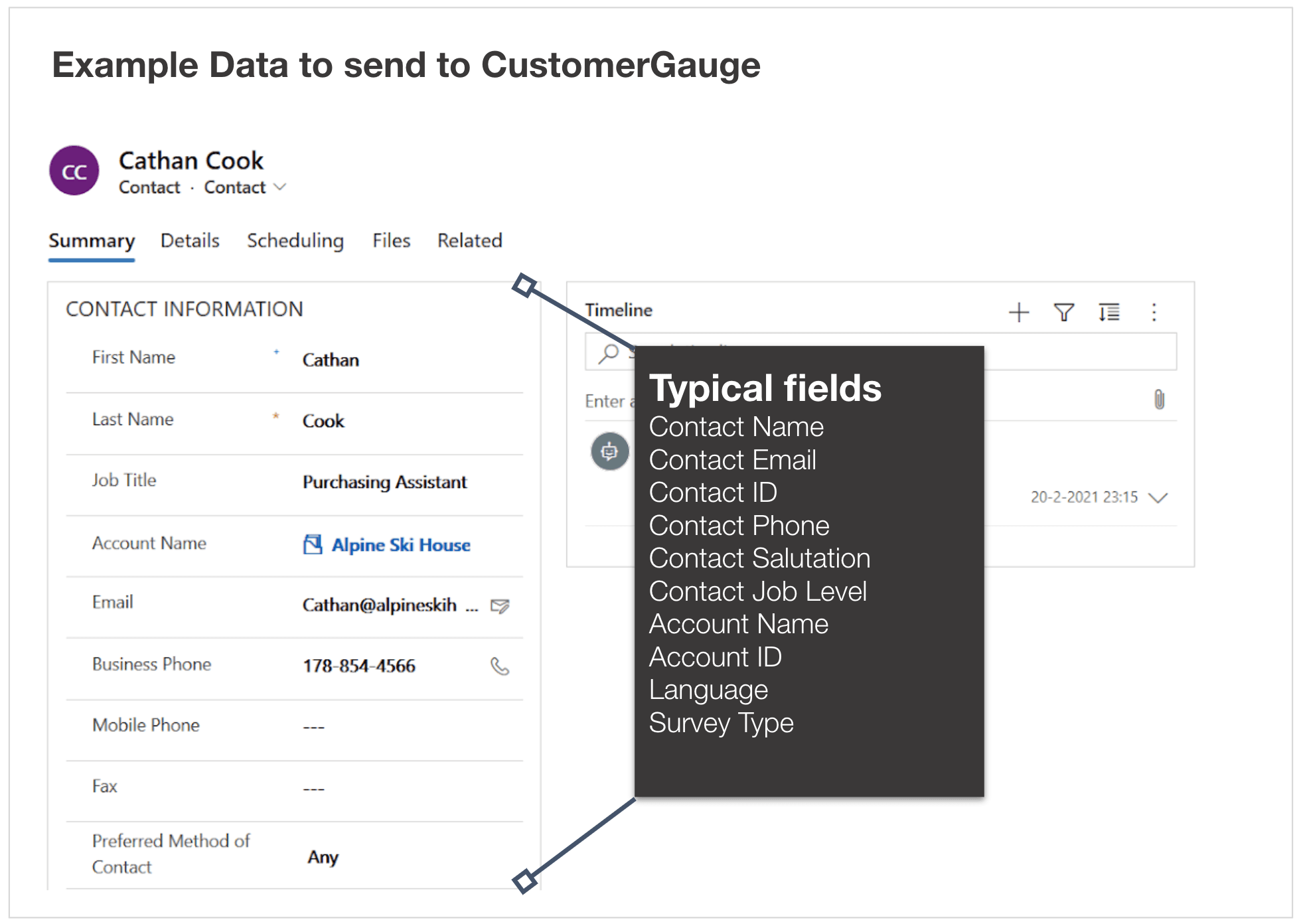 In addition, we will also guide you through the data that will be sent to Dynamics 365 from CustomerGauge.
How long does it take to set up?
Once you have the data you want to sync from Dynamics 365 to CustomerGauge agreed on, the setup of the integration can take anywhere between an hour to a day. This time depends on the experience of the Dynamics Administrator.
CustomerGauge Connector for Dynamics 365 comes standard as part of every CustomerGauge system. Book a CustomerGauge demo today to see how we can transform your complexity into CX simplicity!
Can I view CustomerGauge's Reporting inside of Dynamics 365?
CustomerGauge has reporting tools built in, enabling key account managers to visualise and easily see how to rescue accounts.
In order to get access to CustomerGauge's powerful engagement tracking, monetised NPS and retention reporting - users will need to log into CustomerGauge. An easy way to do this is to use our Single Sign-On feature between Dynamics 365 and CustomerGauge. This allows users to seamlessly move between Dynamics 365 and CustomerGauge.
Is CustomerGauge listed on Microsoft AppSource?
Yes we are! We are listed on the Microsoft AppSource as a Preferred Solution.