CustomerGauge is excited to announce a partnership with WisePops, which will allow our customers to quickly and easily host "pop-up" surveys on their website or product application while being able to leverage CustomerGauge's world-class survey and reporting system. This now provides organizations with yet another option to collect feedback across the entire customer journey specifically in demand generation, relationship and product touchpoints.
What are the key benefits?
The key benefits of a pop-up survey are the ability to collect customer feedback–entirely within your own website and/or web application–without needing to send outward communication in the form of an email, SMS, or phone call and the ability to gather customer feedback in targeted or specific areas of your online product while customers are in the process of interacting with those areas.
Another great benefit of the integration with WisePops is their ability to host our generic survey link inside an iframe within the pop-up. This means that customers don't need to leave your website or web application in order to take the survey in a new tab, as is the case with other survey delivery methods and even some other pop-up surveys. With this method, the survey is filled out and submitted directly within the pop-up window, and once the customer has submitted it, they can simply close the window and resume whatever they were doing inside your application.
How to set it up?
Follow the steps below to get it set up.
1) In order for this solution to work, you will need to already have an account with WisePops. If you don't have one yet, visit their site to sign up. They offer a 14-day free trial if you'd like to test it out first.
2) Next, you will need to set up a generic link (sometimes called "anonymous") survey in CustomerGauge. You will need to contact our support team to activate that feature for you, or to create you a new generic link template to use for this purpose if you don't already have one set up.
3) Once that generic link survey has been set up for you in CustomerGauge, take the URL for that survey and head over to WisePops to create your pop-up. What you'll want to do is embed the CustomerGauge survey link into your WisePops pop-up using an iframe.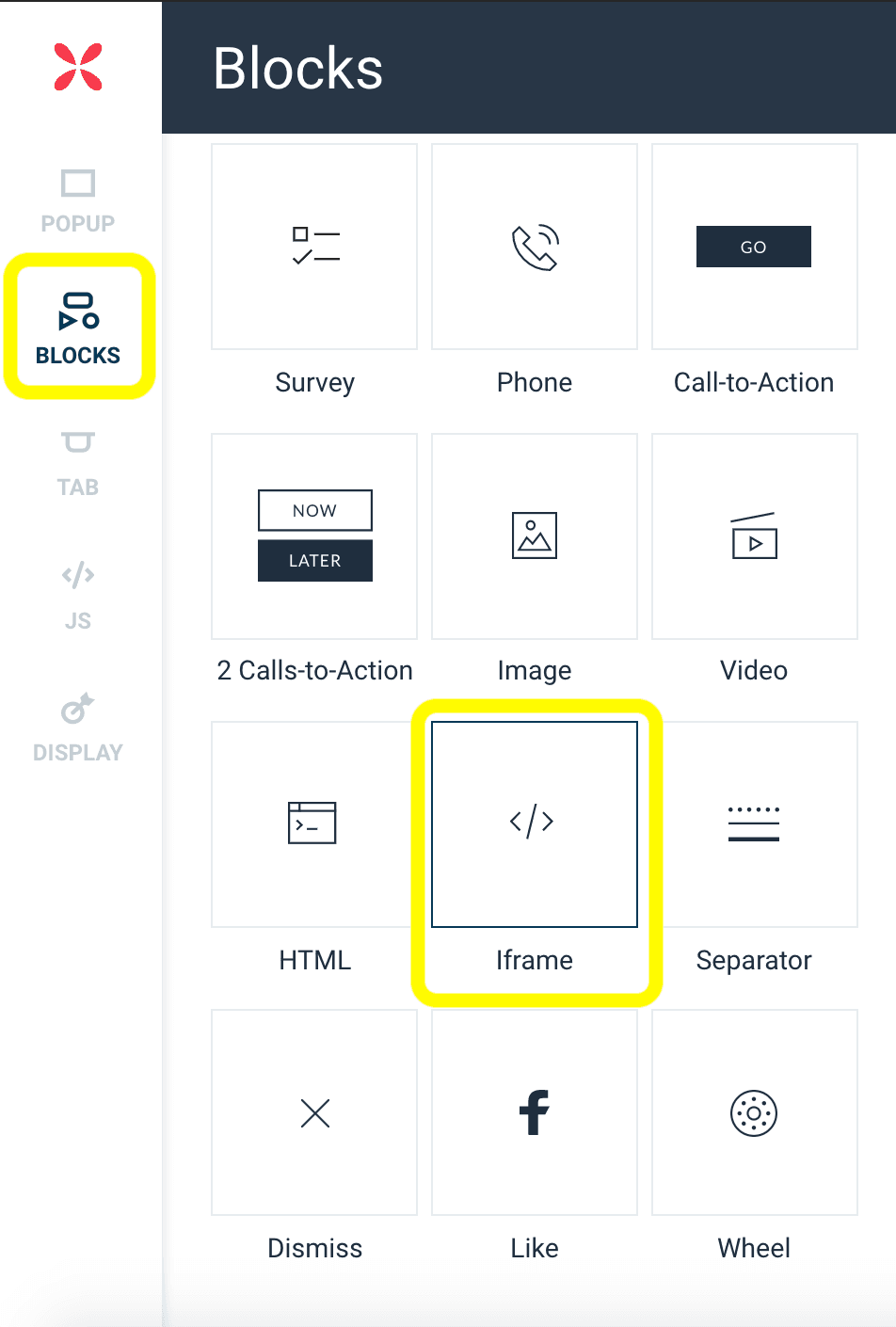 4) If you are presenting this pop-up on a screen that users must be logged in to access, then you can pass certain data parameters to CustomerGauge using URL Post. In order to pass this data to CustomerGauge, however, you will first need to ensure that it's stored in WisePops, as they are controlling the pop-up for you. For that you will need to set up custom properties in WisePops. The linked article written by WisePops shows how you can set that up. Once you've set up your WisePops custom properties, you can use that data to send over to CG as part of the survey response using the URL Post feature. Just modify the URL in the WisePops iframe and edit the survey builder in CustomerGauge as shown in the article.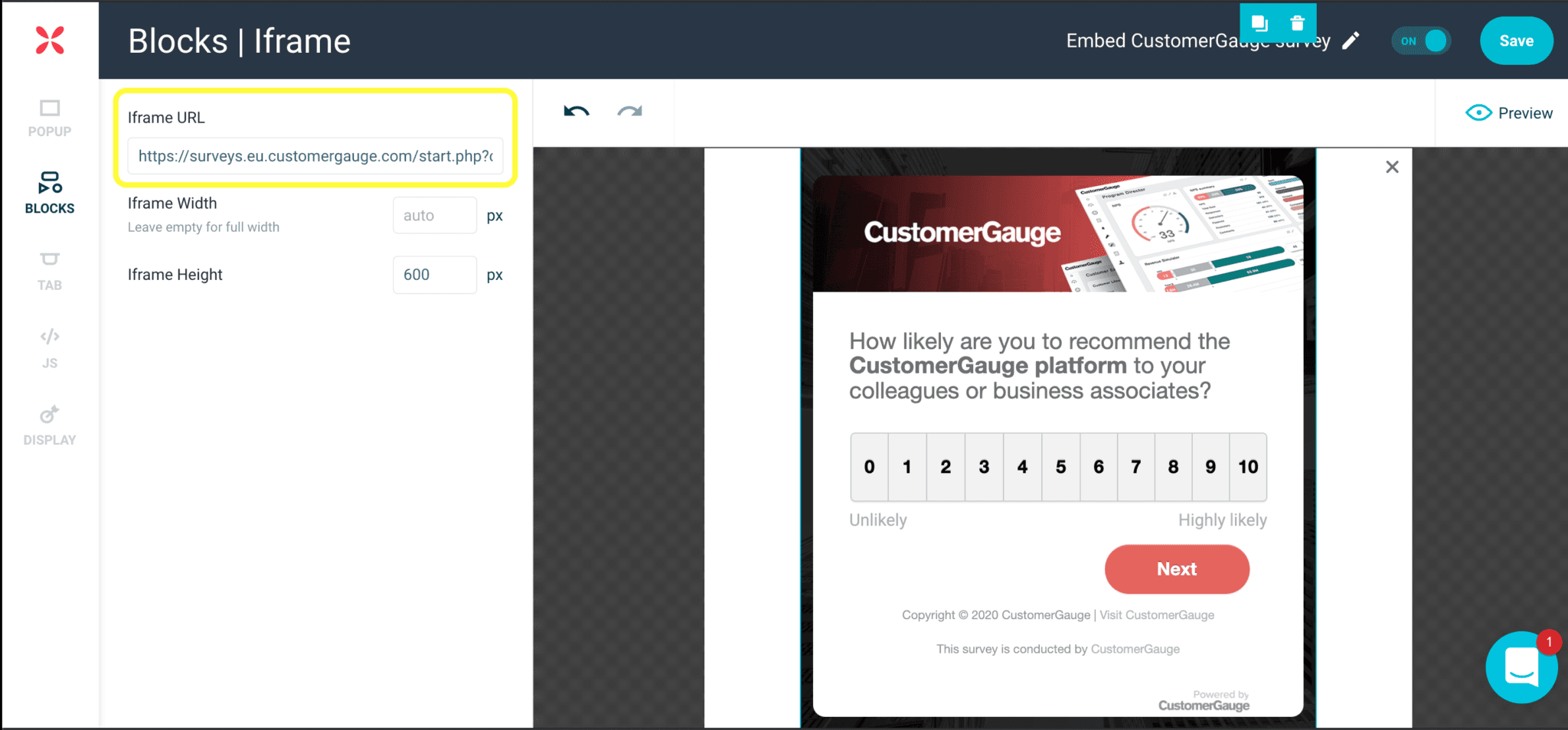 5) Follow WisePops' documentation showing how to start allowing the pop-ups in your software application or website.

6) Start collecting feedback and see the results flowing back into your CustomerGauge platform in real-time!