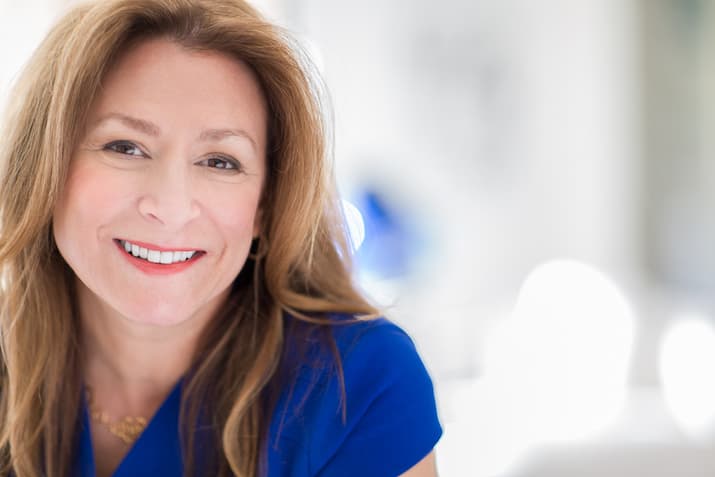 Customer experience expert, thought leader and author Jeanne Bliss has been guiding Fortune 500 and Global 1000 companies in their CX transformations since 1984. This year, Jeanne has published a new book that challenges businesses to create a more human and empathetic approach to customer service, by asking one simple question: How would your company act if every customer were your mom?

This is the question that Jeanne poses to businesses in her book, Would You Do That to Your Mother: The 'Make Mom Proud' Standard for How to Treat Your Customers. The book includes 32 case studies that demonstrate the value of a more empathetic approach to customers and offers practical toolkits that can help companies turn lessons into action.
We recently had the great opportunity to sit down with Jeanne Bliss and talk about some of the best practices from her new book. Here're some of the topics we discussed, along with Jeanne's view on them.
Was there a particular situation in your life that inspired the themes and ideas in "Would you do that to your mother" book?
Jeanne Bliss: After 35 years in this space and still seeing businesses struggling with customer experience and breaking through inside of their businesses, I wanted to give people a simple way to accelerate their business. My professional background gave me the tools to write about the human concepts in way that can be operationalized.
With the Would You Do That to Your Mother book I wanted to provide businesses with a simple roadmap to accelerate their growth by:
Using the "Would you do that to your mother?" question as a mantra in their business decision-making

Organizing the book in 32 case studies/toolkits and also creating a simplified view of the four dimensions of work that need to be tackled inside of an organization.
How would you define a "Make Mom Proud" company?
Jeanne Bliss: I'd say there are 2 dimensions to a "Make Mom Proud" organization—one is deliberateness and the other one is leadership bravery.
Deliberateness: Companies being aware of and empathetic with the customer at the end of their decision-making. This is about reconfiguring what a business does to support the customer and their employee. And that's a totally different starting point for many organizations who are still very internally focused. The first couple of chapters of the book are about the obvious things that continue to get in the way of employees feeling that they are inspired and able to deliver value to the customer and the best version of themselves. It's about getting rid of the parental challenges that create and define our lives as customers. That means deliberately shifting the starting point of your operation from your internal silos and your internal metrics to what your customers need.

Leadership bravery: Choosing how companies will or will not grow. Are you going to give your employees the ability to make judgement calls? Are you gonna hire the right people and trust them with the information on customer lifetime value? Are you going to walk away from fine print that confuses customers, auto-renews their subscription or charges them with service fees that yes, give you a continuing revenue stream but actually send your customers back to you to fight and reduce such practices? Are you going to nickel and dime customers?
If you are a B2B company, does your contract experience feel like an equal partnership or a fight for your customers to get what's right for them? I recommend choosing radical transparency and growing by laying your cards on the table in front of the customer and saying "Here's what I'm going to do and what you're gonna do and here's why it's an equal partnership" vs. creating "gotcha" moments.
Your book recommends that companies should remove "bar of soap" moments from customers' lives. Can you give us an example of how that philosophy can be operationalized?
Jeanne Bliss: Sure. This is simply asking yourself if you do business on your time or on customer's time. For example, why are we given a four-hour window in which a repairman might show up? Why are we put through all kinds of craziness trying to get support? Why when we call companies for help, do they give us homework and not help us? Why do dry-cleaners close at 5pm when we would finish up work? The same applies for banks. So, these soapy moments create a friction between customers and companies.
What's interesting is that when you read through the list of case studies in the book, they don't cover out-of-the ordinary things, but rather things that define all of our lives as customers. The book is very operational. It advises to go through the customer journey of your company and identify all the places you might make a customer wait and rethinking all that.
What would be some key impacts/results of this type of philosophy for businesses? Can you provide some examples from companies?

Jeanne Bliss: One great example where company policy and The Golden Rule collide comes from Oberoi Group, a hotel company in the Middle East. They hire employees according to what they call their "Dharma" (which is their code of conduct) and give them tools to customize gestures for customers based on various situations. This process of giving frontline employees the authority and ability to make judgement calls on the spot, helped Oberoi Group move their NPS from 81 to 86.
In our 2018 NPS & CX Benchmarks Report, we found that many companies still struggle to increase growth within their existing customer base (through referrals, up-sells, cross-sells, etc.). How can companies use the "Make Mom Proud" philosophy and tips in your book when tackling customer-based growth strategies?
Companies are still struggling to make the shift to "earn the right to growth" by delivering an experience that honors customers and employees. Often "growth" means traditional upselling and cross-selling, etc. type of tactics. But the companies with the most ardent customer admirers who come back again and again and grow their business for them, earn the right by delivering an elevated experience. That's the hard work. The "Make Mom Proud" lens refocuses companies on how to deliver those types of experiences—it helps to realign why we are in business in the first place—to improve lives.
Is there anything else you'd like our readers to know about your book or this approach to customer service?
Jeanne Bliss: Don't overwhelm yourself or try to boil the ocean. The book offers 32 case studies and a quiz. I'd advise to first start with the quiz and identify what you really need to work on. Start with 2 or 3 things and then use them to embed a new way of working with your organization and then continue to add more.
And that's a wrap!
CustomerGauge would like to thank Jeanne Bliss for sharing her expertise with us and showing how the "Make Mom Proud" philosophy can be implemented in long-term customer experience strategies. She's also kindly allowed us to share the first chapter of her book: Would You Do That to Your Mother: The 'Make Mom Proud' Standard for How to Treat Your Customers.
If you'd like to purchase the full book, go here.