It's often the case that in most organizations, the marketing interactions are isolated from the view of account management teams who are responsible for customer experience and retention and vice versa.
To bridge this gap, the CustomerGauge - HubSpot Integration was launched to help organizations break down those silos, expand their customer feedback collection to include marketing owned journey touchpoints, empower account managers to get a full view of their customer interactions (or lack of) across all channels, and facilitate marketers with more data for their referral campaigns.
This integration works for both HubSpot Marketing and HubSpot CRM (that has HubSpot Marketing enabled) allowing marketers to use their already defined lists in HubSpot to survey customers in real-time across their touchpoints (email engagement, event sign-up or attendence, form-fills etc).
In addition, the survey feedback information pushed from CustomerGauge back into HubSpot can be used to activate promoters as part of existing customer outreach campaigns for reviews and referrals.
Marketers now have the power to:
Follow a guided process to setup a tailored integration best suited for their needs
Leverage existing HubSpot contact lists to send survey invitations via CustomerGauge and push feedback results back from CustomerGauge into HubSpot for tracking and customer activations.
Benefit from real-time diagnostics for quick troubleshooting of errors and failure retries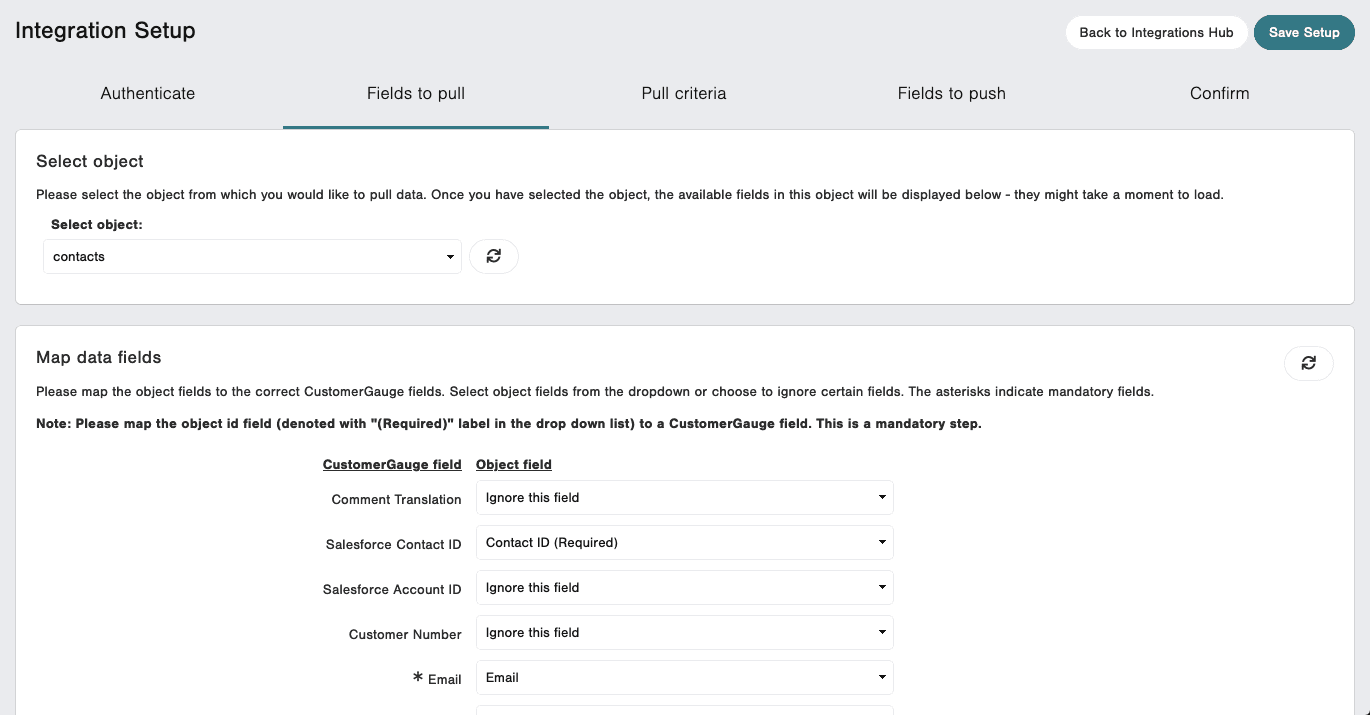 The CustomerGauge - HubSpot Integration comes as a standard offering with all CustomerGauge systems.
If you are interested in setting up this integration, check out our support article to get started! Looking for another system? Check out our other integrations.