It's Time To Reimagine And Monetize The User Experience
---
The technology industry doesn't need to be lectured about disruption—adaptability is the name of the game. Since the 1980s, companies have gone from one-off software and hardware to complete solutions for every day needs.Just look at Adobe Systems. Once a boxed software company, Adobe's business is now primarily driven by cloud-based subscription services, generating $1 billion+ in recurring revenue.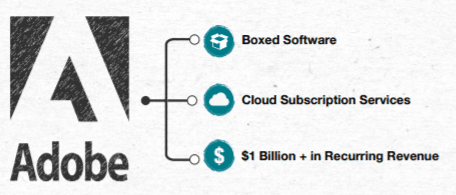 As other industries adjust their needs to the digital economy, the tech industry is cementing the blocks for the innovations that lie ahead.
However, for all their solutions, tech companies, just as other industries, still struggle to gain a complete picture of their most important asset: customers.
"Your most unhappy customers are your greatest source of learning."-Bill Gates
Customer loyalty is the competitive advantage that has made companies like Apple and Adobe such behemoths in the industry. Which should be of no surprise since, according to Gartner, 80% of future revenue comes from 20% of existing customers.

Companies like Apple understand that to create an exceptional customer experience to drive retention rates and effectively monetize their user base, you need the right system in place to do so. Their secret weapon? The Net Promoter System®—the industry-standard metric and system used to measure and enhance CX, improve retention and create profitable growth.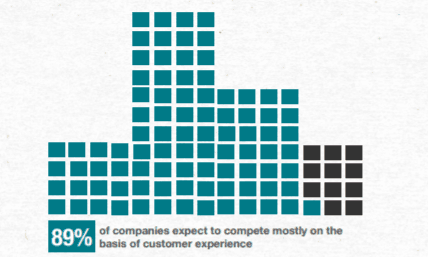 In this field guide, we'll highlight some of the NPS 101 basics, including how the Net Promoter Score® and Net Promoter System work together. We'll also dive into how top technology companies are using NPS to further their customer insight and growth.
NPS 101:Unerstanding The Metric An System
---
Net Promoter Score

VS

Net Promoter System
Net Promoter Score
The Net Promoter Score is a metric used in surveys to gauge your brand loyalty and is the first step to improve your customer experience. Developed by Fred Reichheld in 2003, author of The Ultimate Question, the Net Promoter Score survey asks one simple (but "ultimate") question:
"On a scale from 0 to 10, how likely is it that you would recommend our company/product/service to a friend or colleague?"
Depending on their answers, customers are designated into three different pools: Promoters, Passives and Detractors. You can then begin calculating your Net Promoter Score.
You do this by subtracting the number of detractors from the number of promoters.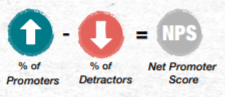 Net Promoter System
The Net Promoter System takes the Net Promoter Score one step further and turns results into actions. A good Net Promoter System allows companies to do four things:
Measure and analyze customer feedback
Act to close the loop and optimize business processes
Monetize NPS to correlate with revenue and measure retention and referrals
Grow your existing customer base through referrals, up-sells and cross-sells




Making The Case For NPS In The Technology Industry
---
There are a lot of metrics out there, but top tech companies trust the Net Promoter System to provide management with the most accurate insight into their customer base.
Understand the pain points in your user's journey to stop churn
When it comes to delivering a superior product, end users aren't looking to understand intricacies, they're looking for simplicity. With NPS data, gain complete insight into the pain points in your customer's journey using transactional and relationship surveys.
Learn who your most valuable customers are and how to keep them
Reduce the cost of acquisition by focusing on your current customers. Determine your
customer lifetime value (CLV) to better understand the impact on revenue and churn.
Who accounts for most of your revenue: passives or promoters? This information is vital to tying NPS to revenue, something every good Net Promoter System should do.
Discover how customers feel about your product, services and brand
Let customers drive your growth and business decisions by measuring and analyzing feedback to determine how to improve your product and brand.
Close the loop with dissatisfied customers
Act, in real-time, to quickly follow-up with dissatisfied customers to rescue them from churning. Your Net Promoter System should allow you to track and manage open cases in real-time.
Stay transparent with streamlined reporting
Ensure you're able to track trends and report on multiple locations to ensure management has a complete picture of customer loyalty.
Capitalize on positive feedback
Use review sites to generate referrals, improve SEO for searches and boost morale.
Engage and motivate employees
Use Employee Net Promoter Score (eNPS) to assess staff sentiment, engage with your employees, and gain valuable feedback to improve.
The NPS Field Guide to Technology NPS—TRUSTED BY THE FORTUNE 1000
---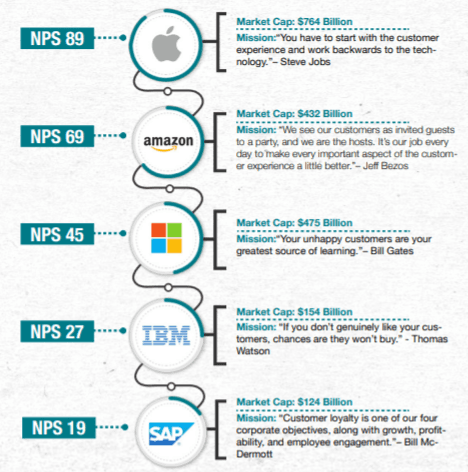 NPS Spotlight:
4 Ingredients To NPS Success
---
1. Start with customer experience
Each employee at the Apple store is trained to walk a customer through five steps that spell out the acronym: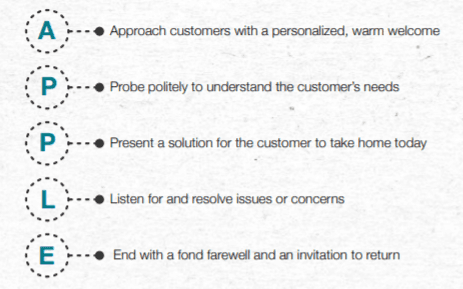 2. Listen to customers
Comments from customers help store managers prepare for service recovery calls with detractors to close the feedback loop.
3. Quickly close the loop
Following an NPS survey, Apple store managers call detractors within 24 hours. Customers are asked to rate their satisfaction level and likelihood to recommend the brand.
4. Engage with employees using NPS
Apple sends surveys to its employees every 4 months and measures their likelihood to recommend Apple as a place to work.
Top 10 Net Promoter Best Practices
---
1. NPS should not be used as a market research tool, but as an operational management tool

NPS surveys are used to continuously take the temperature of customer relationships, and should be conducted at least every quarter to ensure that customer issues don't accumulate.

2. Engage and motivate your employees
Stop churn from within your own organization using Employee Net Promoter (eNPS).

3. Use both relationship and transactional surveys—and keep them short
Our research shows that by using both survey types companies can increase retention by more than 4.9%. In addition, no more than 2-6 questions in a survey can lead to a 5.3% increase in retention

4. Close the loop within 48hrs to two weeks
The faster the frontline closes the loop, the more retention grows. We suggest closing the loop within 48 hours to two weeks.
5. Be able to tie your NPS to revenue
For every 1 NPS point, you should be able to attribute a portion of revenue increase
6. Get buy-in at every level, and be transparent
Ensure buy-in from the executive level to the frontline. Also: be transparent! Companies that have successful NPS programs are 3x more likely to share results internally and externally
7. Your customer journey should inform your survey drivers
Your survey drivers should represent the touch points of your customer journey.
8. Automate processes to reduce cost and error
Minimize time, effort and FTE usage by automating as much of your program as possible.
9. Say thank you!
75% of successful NPS programs send follow-up "thank you" messages.
10. Tie your NPS program to referral marketing
If you aren't seeing growth within your program, then you're doing it wrong. Start by tying referral marketing efforts to your Net Promoter System.
Resources For Continued Learning
---
Now that you've gotten your feet wet with NPS basics, it's time to dive deep. Check out our NPS Handbook series and definitive guide to Monetized Net Promoter for next steps in your journey!
CustomerGauge For Technology
---
Not all Net Promoter software companies are created equal, so it's vital that your software choice enables you to stay on top of industry best practices. As such, tech companies are doing more than just using NPS to measure user experience these days—they're also monetizing it.
CustomerGauge is a software-as-a-service rooted in what we call the Monetized NPS methodology. This industry-standard metric allows companies to do more than just close the loop and reduce churn—but also monetize their existing customer base.