We recently looked at eNPS® within the SaaS industry, discussing the employee Net Promoter Score® metric and which software companies received the highest scores. In the process, we learned how these companies engaged their employees how the score correlated with each company's growth and success in the industry. Today, we're looking at the financial industry to identify the highest-performing banks based on eNPS. At the top of our list are Cathay Bank, Capital One, and Wells Fargo. Each bank provides its own unique story about employee experience, loyalty, and retention.

Cathay Bank, eNPS = 39
Topping our list is Cathay Bank, the Chinese-American institution that's opening banks in more cities and communities every year. Based in Los Angeles, Cathay Bank lists its employees as its second most important value, coming in right after customers. Indeed, Cathay implements many unique hiring practices and company-sponsored activities to keep employees engaged.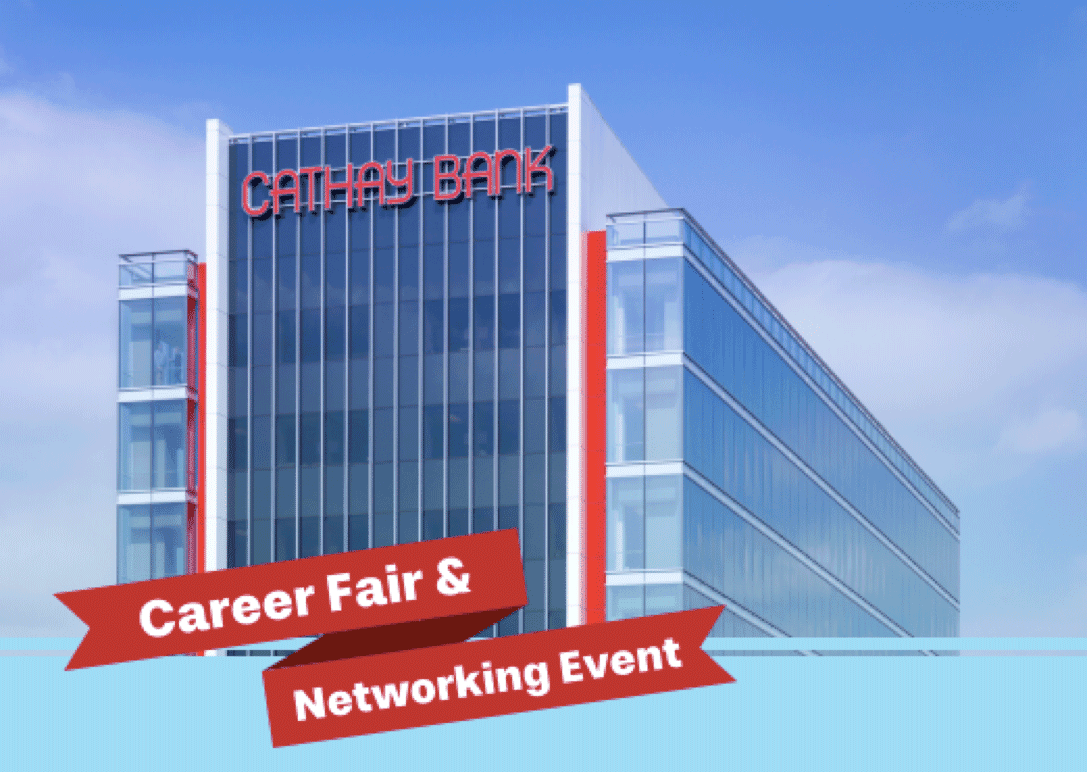 Cathay acknowledges in its 2018 report that employee recruitment in banking is highly competitive. With this in mind, Cathay engages future employees early. The company hosts an annual career fair and networking event that allows candidates to meet recruiters, hiring managers, and executives in afternoon. This allows prospects to form connections from the start, breaking barriers and ultimately helping them achieve greater career mobility within Cathay. The practice is proven to be successful. According to research from the Queen School of Business and the Gallup Organization, businesses with highly engaged employees enjoyed 100% more job applications.
The presence of executives also reflects a desire to meet employees of all levels, helping boost morale and improve internal communication. It creates a culture where decision-makers and upper-level employees sacrifice their own time to get to know potential hires. A study conducted by Jonathan Haidt of New York University's Stern School of Business illustrated that leaders who are perceived to be more selfless, and even self-sacrificing, inspire similar behavior from the workforce.
Jose Romo, the AVP of Cathay Bank's Operations Department, was hired through the career fair and says that being "received so openly by everyone [he] interacted with," helped him see that "this was the place [he] wanted to work." By driving engagement through accessibility and open communication, Cathay won over an employee who is eager to contribute and promote the bank.
Beyond successful orientation, Cathay keeps employees engaged through company events and activities. For the last ten years, Cathay has hosted family-welcome internal events to benefit Walk for Hope, a charity organization helping women fight cancer through research. Beyond providing the opportunity for Cathay to give back, this benefit makes employees feel like they're making a difference in the world and gives them a chance to bond with co-workers.
Cathay encourages its people to socialize outside of work. In the New York office, employees have formed a rowing team that Cathay can proudly announce has recently placed third in a competition. So how are Cathay's efforts to enforce social programs relevant to growth and retention? According to HR Tech, how well teams work together correlates with productivity, employee engagement and retention. Professor Andrew Oswald, an economist and researcher who led the employee happiness study at the University of Warwick, claims companies that invest in employee support and satisfaction tend to succeed in generating happier workers. His study also determined that employee happiness raised productivity by 12%, while dissatisfaction decreased it by 10%.
Today, Cathay Bank is ranked #10 in Forbes Best Banks of 2019 list and has demonstrated impressive financial growth in the last year, increasing its net income from $176 million in 2017 to $272.2 million at the end of 2018. By engaging employees from the beginning and promoting cross-departmental team-building, Cathay enhances its productivity and loyalty, staying ahead in the industry.

Capital One, eNPS = 24
Next on our list of banks with loyal employees is Capital One, the bank holding company based out of McLean, Virginia. Ranking high on Fortune's 100 Best Places To Work lists in 2017, 2018, and 2019, Capital One is ahead of the curve when it comes to employee experience. What's this bank's approach? Capital One offers amazing benefits and rewards for working at the company, and goes the extra mile to nurture a welcoming and diverse environment.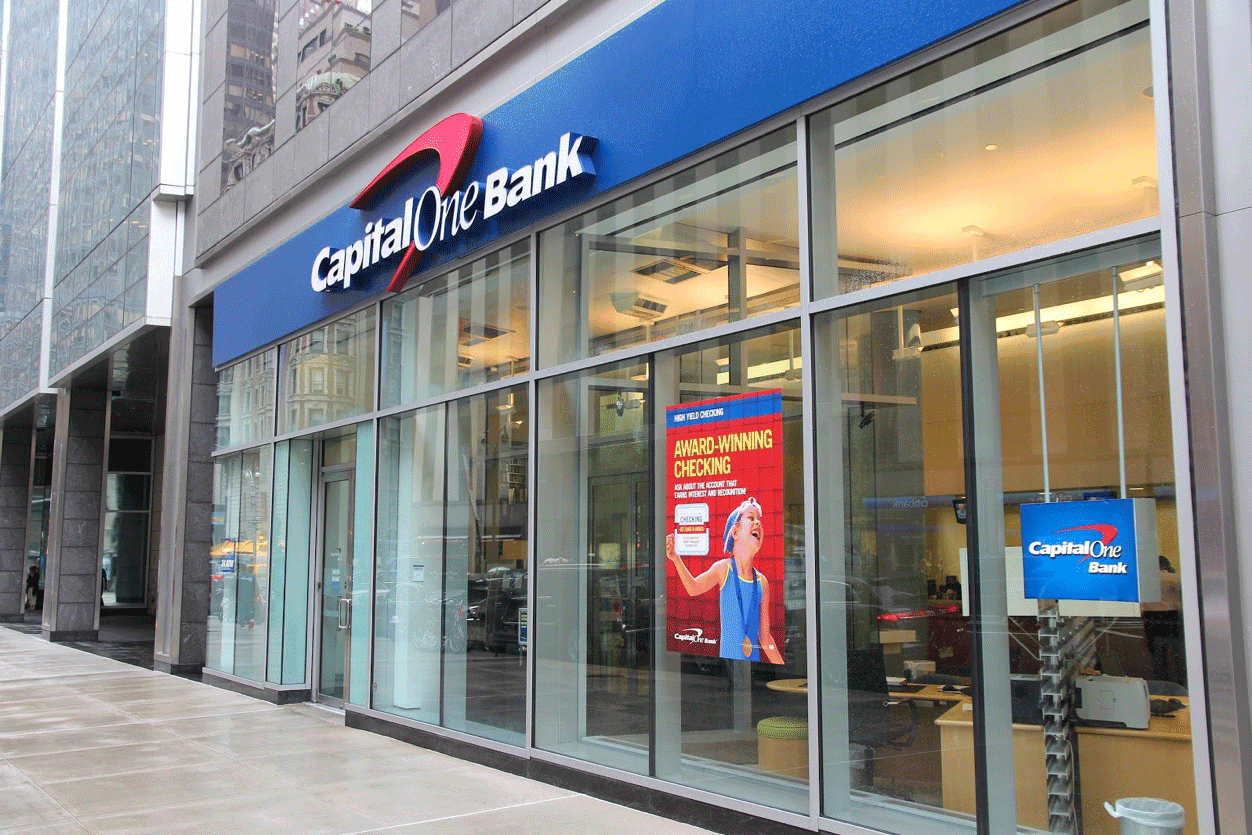 Capital One's benefits program is extensive, offering several kinds of medical plans for employees and their dependents to best accommodate different needs, as well as a company-sponsored wellness program, and fitness and health centers in many Capital One offices. These medical benefits apply to both full time and part time staff—an uncommon perk at many companies. Both types of employees also have access to tuition reimbursement for anyone with student debt or interest in taking classes.
In addition to a 401(k) program and life insurance, Capital One hosts two time-off programs: one providing a set number of days per year, and another where employees can earn time off month by month. All of these benefits are incentives for employees to stay at Capital One, helping the company cut churn costs.
In addition to providing benefits, Capital One promotes diversity and communication in the workplace. But this perk hasn't always been in effect. Five years ago, 19 female employees published a bold statement outlining the difficulties faced by women at the firm. The women were part of Capital One's technology group, but spoke on behalf of all departments when they described issues including isolation, insufficient promotion options, micro-aggression, and a lack of representation on key teams and departments. Instead of sweeping the evidence under the rug, Capital One leapt into action.
Today, Capital One's Chief Diversity and Inclusion Officer, Meghan Welch, oversees the Diversity and Inclusion Advisory Board, along with a host of Associate Networks to support cultural health. The networks connect employees to "programs, resources and tools that enable them to realize their full potential" and include groups for women, LGBT and military members, and peoples belonging to African American, Asian, and Hispanic demographics. When asked by Will Anderson of the Austin Business Journal about whether she saw financial correlation with employee experience and diversity, Meghan replied:
"Of course. Capital One is powered by technology and frankly we can't create the very best products if we don't have access to the very best talent…We can't afford to limit ourselves in any way." – Meghan Welch, Chief Diversity and Inclusion Officer at Capital One.
These days, diversity at the bank is thriving. In fact, Capital One's commitment earned it a spot on Great Place To Work's Best Workplaces for Diversity lists in 2016, 2017, and 2018. With improved employee experience, Capital One saw a $2 billion increase in revenue from 2016 to $27.2 billion in 2017. With that, and predicted further gains in the future, Capital One is on track for even greater growth in the next few years.

Wells Fargo, eNPS = 22
Last on our list of top 3 banks to work for is Wells Fargo. Since its founding 166 years ago, Wells Fargo became the second largest bank by market capitalization in the world. To achieve and maintain this kind of growth, Wells Fargo relies on a great team of employees that were recruited through active hiring practices, particularly those aimed at military veterans. Currently though, the company is seeing a decline in employee satisfaction.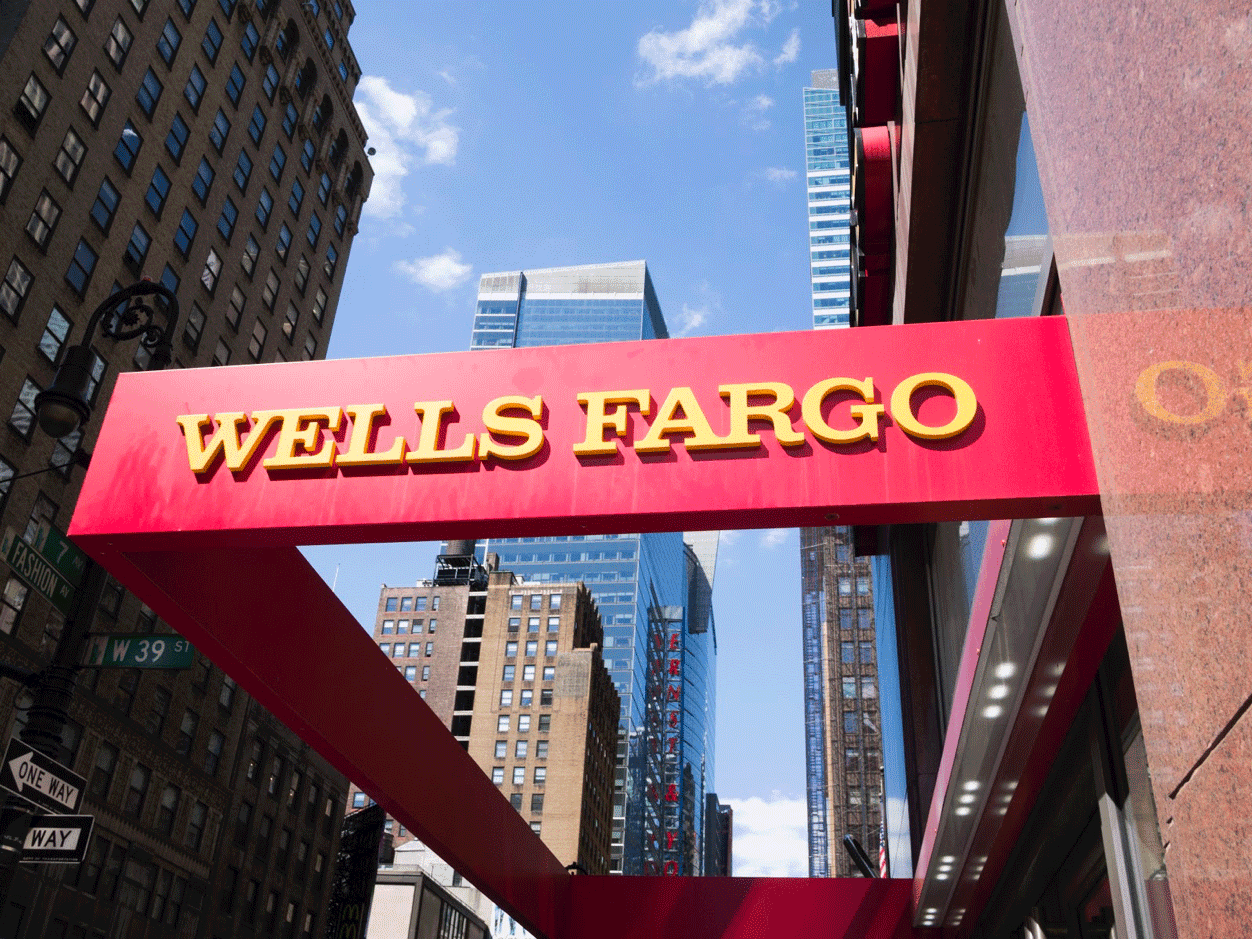 The downturn first took root with the 2016 scandal, when thousands of bank employees were caught creating unauthorized bank and credit card accounts unbeknownst to customers. The shocking practice goes back to 2011 and has enabled Wells Fargo employees to increase their sales figures through unwarranted bank fees. In just 5 years, millions of phony bank accounts were established and used to siphon money off customers. Since the scandal's exposure, customers and employees alike have understandably become wary of the financial institution.
To turn things around, newly-appointed CEO Tim Sloan established more realistic sales goals, promising to get to the bottom of the incident. But with Sloan's tenure at Wells Fargo exceeding 30 years, stakeholders worry that he isn't the ideal candidate to carve a new path for the bank. For employees, the prolonged instability and lost integrity are chipping away at satisfaction as the future of the company appears unstable to this day.
Granted, there are still many positive and impactful employee programs that enhance the culture at Wells Fargo and help balance out negative perceptions. One such example is the bank's commitment to hire 20,000 veterans by 2020. With over 8,400 self-identified veterans currently on staff, Wells Fargo is steadily working towards its goal.
Wells Fargo also launched a training program for hiring managers and recruiters that highlighted the benefits of hiring veterans back in 2014, and its Veteran Employment Transition Program has helped many re-enter civilian life and gainful employment.
This commitment to veteran employment demonstrates the kind of directed action Wells Fargo can take towards recruitment, and towards its treatment of employees. Initiating training programs and creating opportunities for minorities are actions that will nurture healthy culture and promote employee loyalty. In fact, over 55% of Wells Fargo veteran employees have been with the company for five years or more. This is an impressive metric in an industry where the average employee tenure for banking associates is just 17 months.
Right now, Wells Fargo is in a period of change that's making many employees question the company, and their role within it. With a new CEO and board of directors, Wells Fargo should be well-equipped to turn the bank's image and reputation around. In the meantime, Wells Fargo's veteran programs help support the culture during this transition, positively impacting employee retention and discouraging churn. We look forward to seeing how Wells Fargo will evolve in the next year.
Parting Thoughts
The financial industry is filled with competition for top talent, and the stakes are high. As we've learned from Cathay Bank and Capital One, motivated, happy employees who are engaged with others in the company boost morale and enhance productivity. This makes a difference in quarterly and annual performance. But it is important to note that unrealistic employee goals set by executives not only hinder productivity but can place the entire corporation in jeopardy. We learned from the Wells Fargo scandal that unreasonably high-performance metrics were the leading cause of fraud committed by over five thousand employees. Rather than demanding higher productivity, companies should establish programs and resources to naturally increase motivation and promote a culture of achievement.
About the Author