The Main Hurdles For B2B CX Programs
---
90% of B2B executives believe customer experience is a crucial differentiator in the marketplace. However, according to Accenture, more than 40% of B2B companies are missing insight into their account bases.
Why?
Based on the conversations we have with experience managers daily, there are six commonly held (false) beliefs preventing B2B businesses from implementing a system to collect and address feedback from account stakeholders.
In this book, we're going to review and debunk each of the six myths once and for all—because at the end of the day, no excuse or situation should be compelling enough for you to postpone revenue growth as a result of customer feedback.

So, if you want to uncover the truth behind the 6 biggest Account Experience myths, keep reading!
1. Myth
---
Your Data Needs To Be Clean

Fact: Every new CustomerGauge client has dirty data.
However, no matter how "bad", "dirty", or incomplete your data is—we can assure you that you are not alone, we have probably seen worse and we understand your hesitation at the thought of an unplanned 'data cleanup' project whilst implementing an
Account Experience solution. But here's the thing—all you need to get started are emails or phone numbers.
A funny question we like to ask is:
"Does your marketing team send emails to customers?"
If the answer is yes, then you have everything you need to get started with Account Experience. And the beauty of on-boarding a system like CustomerGauge is the fact that we actually help you clean your data once it has been uploaded. With detailed bounce reports, you can start to set requirements around what is or is not 'clean data' and adjust your sending strategies accordingly.
Real-Time Email Alerts


And if you're still hesitant to make the leap, we have a wide variety of partners that are proven to help overcome hurdles exactly like 'dirty data.'

Want to hear more tips for getting around dirty data? Check out episode 8 of The Account Experience™ Podcast where we talk about dirty data and other Account Experience myths.
2. Myth
---
You Need A Dedicated Team

The task of launching a program can sometimes feel overwhelming. You may ask yourselves questions like:
What department will own this?
Who will do the heavy lifting?
But based on what we've seen work in the past, you dont need to have a dedicated long-term team established to get going on your NPS or Account Experience program. Initially,
we recommend running an exercise to get everyone in your organization aligned around the customer. This can often be tough for larger organizations.
Ultimately we've found the best way to combat these internal alignments issues is to enlist a program champion. This is not necessarily an 'owner' but a person internally at your company that will 'champion' customer feedback (and the program).
This person will act as the main point of contact internally and externally, being the point person for CustomerGauge to ensure we get customer feedback into the business as quickly as possible. Because here's the biggest secret to a successful program: Just start.
These world class B2B experience programs you hear about online don't start at 100% maturity level.
Pick a place and start.
Simply send your first survey. This is often where most companies start to get nervous. But here's the thing, your customers will want to hear from you. Besides, if you have a list of emails, that's really all you need to get started.
CustomerGauge can easily spin up a set of recommended survey templates, customize them to your brand, and help you select he appropriate root-cause drivers so you can avoid the hassle of manual excel work on the backend.
Once you have customer feedback in the system with comments, you'll be amazed at how the business will respond. It becomes much easier to sell the program internally and get buy-in from not only your c-suite but every other department. But don't take our word for it... listen to one of our clients AB-Inbev (Anheuser Busch) talk about how they launched their program globally.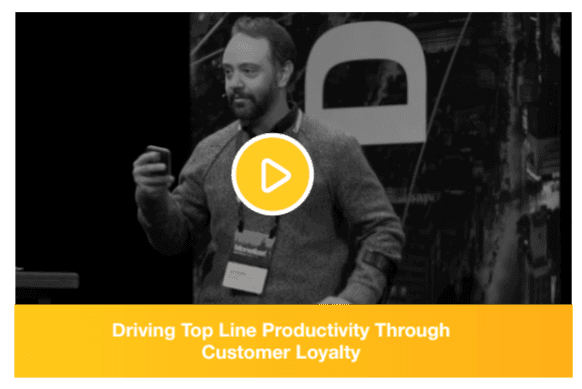 Bonus
If you're really ambitious, your champion can create dashboards for each department and distribute those dashboards to the appropriate teams.
CustomerGauge offers a great selection of pre-built, role-specific dashboards so every department can get up and running as quickly as possible.
We also offer digital signage to enable everyone in the company to view customer satisfaction metrics & comments at all times.

Back to our original myth: you don't need a full dedicated CX team to get your program off the ground, you really just need one passionate individual that is willing to champion customer feedback.
It's interesting too, almost every 'customer champion' we enlist at the beginning of the program eventually gets promoted. Needless to say, championing customer feedback can pay off not only for your company's bottom line, but even your career.
Want to speak to an expert that's been the 'lone champion'?
Meet Cary T. Self, VP of Education and Program Development at CustomerGauge.
Speak To The Expert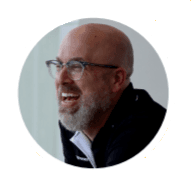 Cary T. Self
VP of Education and Program Development at CustomerGauge
Before joining CustomerGauge, Cary was a lone CX champion developing a program from the ground up for Areas, Inc., a multinational food service company. He not only pioneered the initial program creation and operation, but expanded the program
(and his team) to encompass a global footprint for both B2B and B2C feedback.
So, if you have any questions about how to launch your program and scale it with limited
resources, Cary is your guy!
3. Myth

---
CX Is Not A High Priority

As we mentioned previously, 90% of B2B executives believe customer experience to be the most crucial competitive advantage. That's right!
Gone are the days of competing on price, features, and benefits—it's no longer enough.
Companies today are realizing the impact a healthy customer base can have on their revenue in good times and bad. Acquisition pipelines for many companies are drying up as the pandemic affects purchasing behaviors worldwide.
As a result, smart companies are looking inward towards their existing account and customer bases for growth. But here's the thing—many CX programs do not have the proper goal in mind. If you ask most champions why they started their experience program, the answer we hear 9 times out of 10 is "to get customer feedback."
In our research with MIT, we've found this simply isn't enough.
Why? Because of an interesting phenomenon we call the "CX Gap" (see the image below).
As you can see from the image above, the CX champion's priorities often involve improving the overall experience and offering better customer service. While in contrast, the CEO's priorities are more focused on revenue generation and maintaining or growing their competitive advantage. And if you don't have c-suite buy-in for your program, it will fail.
It's not a matter of if, it's just a matter of when.
So to put it plainly, if you would like your NPS or AX program to be prioritized, you must align your program's goal with the c-suite priorities by tying your program to revenue outcomes such as upsell, cross-sell, and referral growth...
"Make the main goal of your program revenue growth to better align with the c-suite and to greatly increase your chances of long-term success."
While CustomerGauge is considered the pioneers of this new wave of thinking in CX and NPS with publications such as 'Next Gen Net Promoter', 'Monetized Net Promoter' and the 'NPS & CX Benchmarks Report'—the concept was originally introduced by Fred Reicheld in
his ground-breaking article 'The One Number You Need to Grow' and more recently supported by analyst firms like Forrester and Gartner."
Now ask yourself this question—what could possibly be more important to your company than driving additional revenue quarter after quarter, year after year?
What do you think your CEO would say?
Listen to this episode of The Account Experience™ Podcast where we detail more reasons why you should make your experience program a priority
Bonus
By aligning your program to revenue, not only are you aligned with the strategic roadmap of your company (and C-suite), but you're also increasing your conversion rates.

That's right! Not only will you get additional referral revenue from your account base, but these referral deals will close faster, at a higher rate, and for more money!
Learn more about referral marketing, check out our Definitive Guide to B2B CX: Referral Marketing Here
The Account Experience Podcast
Episode 10:
The Power of Referral-Driven Revenue w/
Adam Dorrell, CEO @ CustomerGauge
4. Myth
---
Setup Will Be Extensive
Let's dispel this one immediately! Setup of CustomerGauge can take anywhere from 24 hours to 4 weeks depending on complexity. Yes, you heard that right, we've pushed new customers live within the first day of signing up!

It truly does come down to the complexity of the project. What do we mean by complexity?
---
Let's look at two scenarios:
Scenario A
Multi-national B2B services company looking to roll out an Account Experience program across 20 different geographies with 10 different languages and multiple divisions that require different reporting and permissions. They'd like 5 different systems (like Salesforce, Marketo, etc) integrated into CustomerGauge to create one holistic view of customer and account engagement activity.

Scenario B
US Based SaaS company with global footprint looking to monitor and grow their account base leveraging Account Experience with best-in-class out of the box Net Promoter technology. Plan to start with one division and get customer feedback, then expand the program globally at a later date.
---
These are two very different needs from an implementation standpoint. Scenario A may take more time— not necessarily due to the technological hurdle, but the political hurdle it will take to align all of these different divisions and countries around a single program. In this scenario, CustomerGauge will help this client every step of the way with documentation and strategic planning assistance, like program charters and full roll-out plans. This is not an easy or quick way to roll out your program.

Now, let's look at scenario B. Notice this is another global company, but they plan to start with only one region/location in the beginning. Based on our 20 years of experience implementing these types of programs, this has a couple key advantages over the fully-scaled up launch. First, it's agile. Scenario B allows the company to launch a survey and get customer data in a matter of days. Secondly, this customer data will also act as leverage to convince the other global locations to get on board with the program.
We've witnessed time and time again—and an interesting phenomenon occurs when you start to see customer feedback trickle into the business. The company starts to get this urge to act and fix the problems customers are surfacing quickly. Or even better yet, identify promoters and ask them to refer you more business.
Either way, this urge to act becomes contagious and before you know it, any division not leveraging this type of data will fall behind.
"Identify promoters and ask them to refer more business to you"
When you first start crafting your experience strategy, it can be daunting. And we get it. Many of our employees are previous program champions and know what it feels like to want to scale out your program ASAP.

But tackling the build out of an entire program is not what we would suggest initially. In fact, our advice is pretty straightforward:
Start simple.
Depending on what you're trying to accomplish, you don't necessarily need to set up surveys right away. You can upload a list of accounts with revenue and use our powerful reporting suite to better segment your account base and make better revenue centricdecisions.You could link up a few other systems you use with simple webhooks and create an account journey map based on real-time usage with our "Account Vitals" tool. That being said, you could also easily get your first batch of surveys out ASAP. It really depends on the need of the business. Here's all we need to send a survey:
Give us a list of emails
Select a pre-made fully optimized survey template
Customize it with your logo and colors
Hit send. It's that simple!
We recommend taking a minimum viable product (MVP) approach— get the surveys out and the data in so you can start pairing it with account revenue (pro-tip) so you can start selling the revenue-focused customer program internally.

Want a full list of our capabilities? Check out our B2B Account Experience Software Buyer's Guide here.
5.Myth
---
You Should Avoid Negative Feedback
If you're afraid to get negative feedback initially, we'd challenge you to re-assess why you're considering launching an NPS or Accoun Experience program in the first place.

Is it to achieve the highest Net Promoter Score possible for press purposes?
Maybe to make your executive team or employees feel better about working at a company with loving customers?
If you've answered yes to any of the above, we're confident you will not see the true growth an Account Experience program can offer.
The most integral part of growing your business through customer feedback is to get the feedback as unfiltered and unbiased as possible. And let's not sugar coat it—you must be brave enough to operate these programs the right way. It takes real courage if you're
a founder or VP of Product to hear that your customers are not a fan of your life's work.
It's tough.
But we believe, if done properly, you can put the right framework in place to let this unbiased feedback trickle down into every facet of your business to improve processes and products to better serve your customers. This is ultimately why you should be running your program—not for the high score.
It's all about growth. And how are you supposed to address customer concerns if you're selectively removing all the negative feedback from the pool? It then becomes an exercise in futility as your CEO will notice no positive correlation with NPS and revenue. And predictably, he or she will lose faith in the program.
Your job as the NPS and AX champion is to protect the sanctity and integrity of the program so your executive team never gets to the point where they are questioning the validity of the data and/or feedback received.
Want tips on how to keep your program unbiased? Check out our latest podcast episode on 'Gaming the NPS System':
"It's good to get the bad feedback because it prevents you from being blindsided"
Trishaala Chengappa, VP Of Product Management
Great, we've now made sure your program is unbiased as possible and you have your executive's ear.
Now how do you ensure front-line staff are not afraid or worse, threatened by negative feedback?
It's a simple, yet complex answer—culture. You must instill a culture of learning within your organization.
Front-line staff must understand that negative feedback is simply an opportunity to learn and improve their service levels— not get reprimanded. Part of getting this equation correct is
training your middle-management staff to appropriately deal with these exact scenarios.
"It takes training across the board to get this right and keep the culture intact for the long-haul."
So where do you start? With our podcast episode, where we discuss this exact topic!
The Account Experience Podcast
Episode 5:
Culture Mechanics—No B.S. Tips To Creating a Winning Experience Culture
6. Myth
---
The Program Is Hard To Manage Consistenly

Like most of our recommendations in this book, we suggest you start small and expand later once you have a few wins under your belt. It's tempting to blow your program out on day 1 and ask for alot of resources and a dedicated team, but it can often be a difficult sell internally.
This is also why we often see companies come to the table initially to buy CustomerGauge and then fall off the map.
Their big extravagant customer program got shot down because they went too big, too soon. The best way to move forward is to designate a program champion and game-plan with our experts internally. Initially, one single champion is perfect! This will be the person that helps send the first survey, collect feedback, and rally your troops around changing your business as a result of the customer feedback.
You'd be surprised what a single person can accomplish when they have the right roadmap.
CustomerGauge works hand in hand with these champions to develop a road-map and a maturity measurement system to track progress from day 1.
This allows the champions to best assess the gaps in their program and make revenue-based decisions on what will have the largest impact on their bottom-line. Once the exec team starts to understand your program is generating revenue, your discussion for resources will be a non-issue as the program is projected to make more money than the headcount costs already.
But back to the daily grind of being the lone-champion of a program...it's tough. And often you feel completely alone and overwhelmed. The good news is, by leveraging a software solution like CustomerGauge, you're eliminating the bulk of your manual work immediately.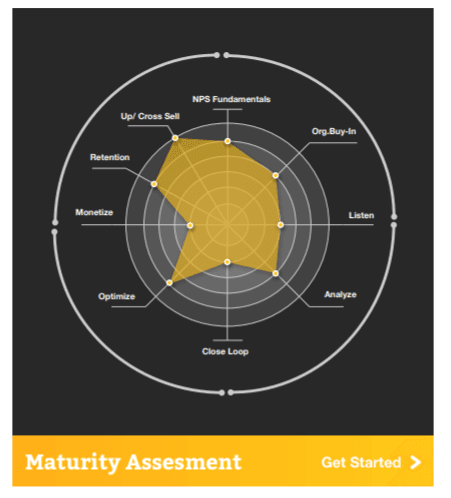 Think of CustomerGauge like the second champion of your program internally—it will automate the bulk of the manual analysis you would have conducted if you elected to build your program internally or opted for a more basic experience vendor like Qualtrics or SurveyMonkey.

Instead of exporting manual excel sheets and running extensive manual analysis, simply choose from a pre-configured set of reports and dashboards to easily distribute the data in real-time to all stakeholders of your business. Instead of setting up complex escalation workflows that could break or miss important events, simply choose from a playbook of pre-configured and tested workflows to ensure every customer case is escalated appropriately.
In short, CustomerGauge can help you automate the bulk of your program so you don't need an entire team initially. And, of course, as your program generates more revenue and expands its scope, adding more team members to help manage the program is inevitable.
Don't believe us?
"Done properly, your program will not only be a growth lever for your company, but your career!"
Listen to this podcast episode of our VP of Education and Program, Cary, discussing how he scaled his program from a single person to a team of experience advocates at his global company.
Conclusion
---
So there you have it, 6 experience myths completely busted!
We hope this guide is helpful on your journey to either launching or optimizing your experience program.
CustomerGauge is passionate about helping companies just like yours overcome the common barriers that may occur when launching a program. With clients like Anhueser Busch, DHL, H&R Block, Electrolux, Iron Mountain, Heiniken, One Login, Vestas, Alaska Communications, and SuperOffice—we've seen almost every possible hurdle and we have a playbook for you to overcome those challenges internally.
Because at the end of the day, this is what separates a simple software vendor from a strategic partner. We offer customized and experiencedbased guidance to drive you closer towards success.
We pride ourselves on offering all of our clients a path to success. We're there every step of the way celebrating the great achievements, but also strategizing with you when things go wrong.
We are CustomerGauge and we want you to join us on this journey to making the world an experience-first world...one business at a time.
Talk to an experience expert today to maximize your B2B growth through a remarkable Account ExperienceTM.
Myth Overview
---
Your Data Needs To Be Clean
You Need A Dedicated Team
CX Is Not A High Priority
Setup Will Be Extensive
You Should Avoid Negative Feedback
The Program Is Hard To Manage Consistenly
Introducing
Account Experience
You have the guidance. Now invest in the tools to put your B2B CX strategy in motion. Introducing the first dedicated B2B CX tool on the market. Our enterprise-grade Account
Experience solution makes blindsides and blind spots a thing of the past and ensures the relationships of today stay the relationships of tomorrow.
About CustomerGauge
CustomerGauge is a software-as-a-service platform that helps clients improve and monetize the B2B customer experience. The system automatically measures and analyzes feedback, reduces churn through close-loop tools, and helps retain accounts. Results are published and analyzed in real-time, using a highly customizable reporting tool, making it ideal for businesses—from fastgrowing SaaS companies to global enterprises.
Contact Us:

CustomerGauge US
3 Burlington Woods Drive,
Burlington, MA
01803, USA
+1-844-211-393
CustomerGauge EMEA
Van Diemenstraat 182
Amsterdam 1013CP
the Netherlands
+31 208 20 21 60