90% of B2B business leaders now say that customer experience (CX) is one of the main business priorities, CustomerGauge research has found. Yet only 28% feel that they have any influence over the direction their CX is taking.
We call this the B2B CX gap — and it comes from a combination of weak internal alignment, dated software, and a failure to measure and track business outcomes.
As the data shows, these are problems that many businesses struggle with. But to overcome them, you need to start taking action to optimize your voice of the customer (VoC) program with best practices.
That's why, in this article, we want to show you some of the most important VoC best practices for B2B brands.
For example, did you know that companies that close the loop on customer feedback have three times more promoters than those that don't? Our latest study found just that.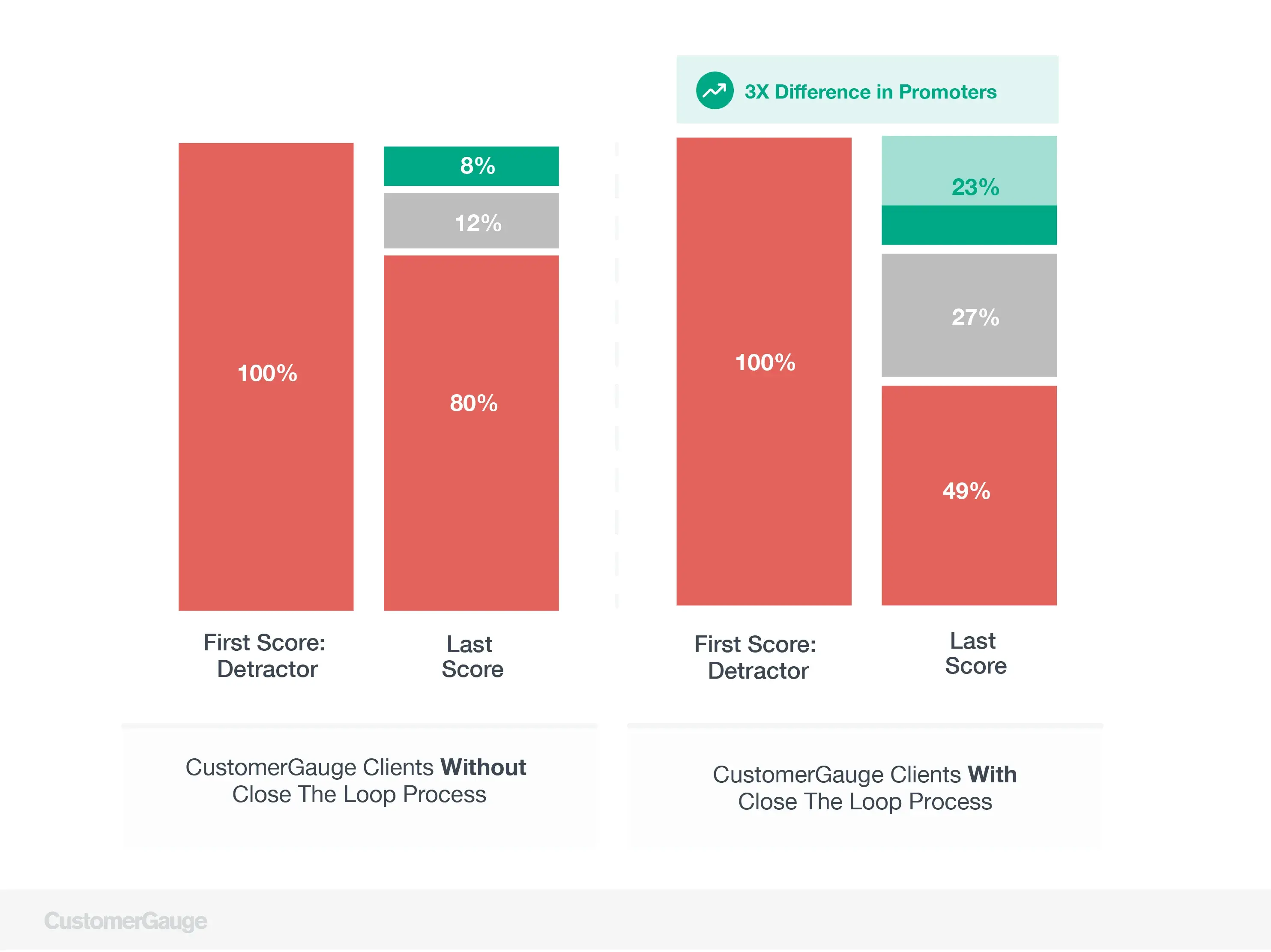 CX is the ultimate competitive arena for businesses moving forward. Why? Because more promoters = more upsell, more referrals, and more retention.
Check out this recent LinkedIn post from Stuart Ward of Coca-Cola, where he said that his voice of customer program "sets us against some of the biggest FMCG companies in the world."
Before we dive into more best practices and case study insights, let's look at what most companies get wrong in their VoC program.
What Do Most Companies Get Wrong in Their Voice of Customer Programs?
We chatted to Cary T Self, CustomerGauge's VP of Education, and 10+ year industry veteran, to find out what most companies get wrong in their voice of customer programs.

"One of the biggest mistakes that most companies make when it comes to their voice of the customer program is not getting everyone involved.
"The bottom line is that customer experience has to be ingrained in the culture of the organization from the top leadership all the way through to the front line and even to the customer.
"Instead of giving examples of mistakes that I've made or I've seen other companies make, I will share a few good examples of companies that are doing it right…

Intuitive Health. Overall patient experience is made as important as the amount of revenue that's driven. Every single person that's involved with the patient experience at Intuitive Health understands what the mission is and why it's important, from the person who smiles and greets you at the front door and gets you set up, to the nurses that draw blood and do tests, to the doctors that see you and provide care, all the way through to billing and the team that follows up with you on your visit. In addition, every level of leadership talks about it and backs it up by providing education on how to do it better.
Coca-Cola Hellenic (CCH). We're talking about a global organization that operates in multiple countries with multiple languages and cultures. But with all the differences they still have established a single baseline of what is important… how you treat the customer.
They see everyone in the process as being important to the overall success and growth of the organization. CCH leaves nobody out when it comes to creating great experiences and truly understanding where they can improve by making sure they are constantly asking, listening, and acting on feedback."
Listen to Stuart and other CX leaders from companies like Coca-Cola, Anheuser-Busch, and Heineken on our CPG B2B CX roundtable.
5 Voice of Customer Best Practices when Measuring Feedback
Putting the voice of the customer at the heart of your business begins with measurement: surveying, collecting feedback, and optimizing your response rates.

Let's discuss 5 things to bear in mind.
1. Let NPS Lead
There are many VoC metrics out there that you could use in your CX program. But without Net Promoter Score (NPS), the insight you receive into your customer sentiment will be pretty limited.
Why? Because, unlike customer satisfaction (CSAT) surveys, NPS is simple and short for customers—meaning that you'll enjoy a much higher response rate and more reliable data. On the other hand, unlike customer effort score (CES), NPS has the power to dig deep into the drivers behind your customers' perspectives.
Of course, you can use all three. Many brands do. But there is a reason that 41% of B2B businesses lead with NPS, according to CustomerGauge data. It's the gold standard for B2B brands.

2. Optimize Your Response Rates
Your VoC is as good as the data you collect. The more customers who respond to your VoC surveys, the more accurate your customer sentiment. That's why survey response rate should be one of the most important metrics you track in your CX campaign.
There are so many ways to improve response rates. Research for our report, The State of B2B Account Experience, found that keeping surveys between 2 and 6 questions long will boost responses by 5.2%. Sending survey emails from your domain name will improve response rates by 3%. And closing the loop with customers will encourage customers to respond next time. In fact, 21% of customers are more likely to respond if you close the loop.
Most B2B businesses have a VoC response rate of about 12%. But working with CustomerGauge, ICON Communications achieved a response rate of 100%. Yes, it really is possible.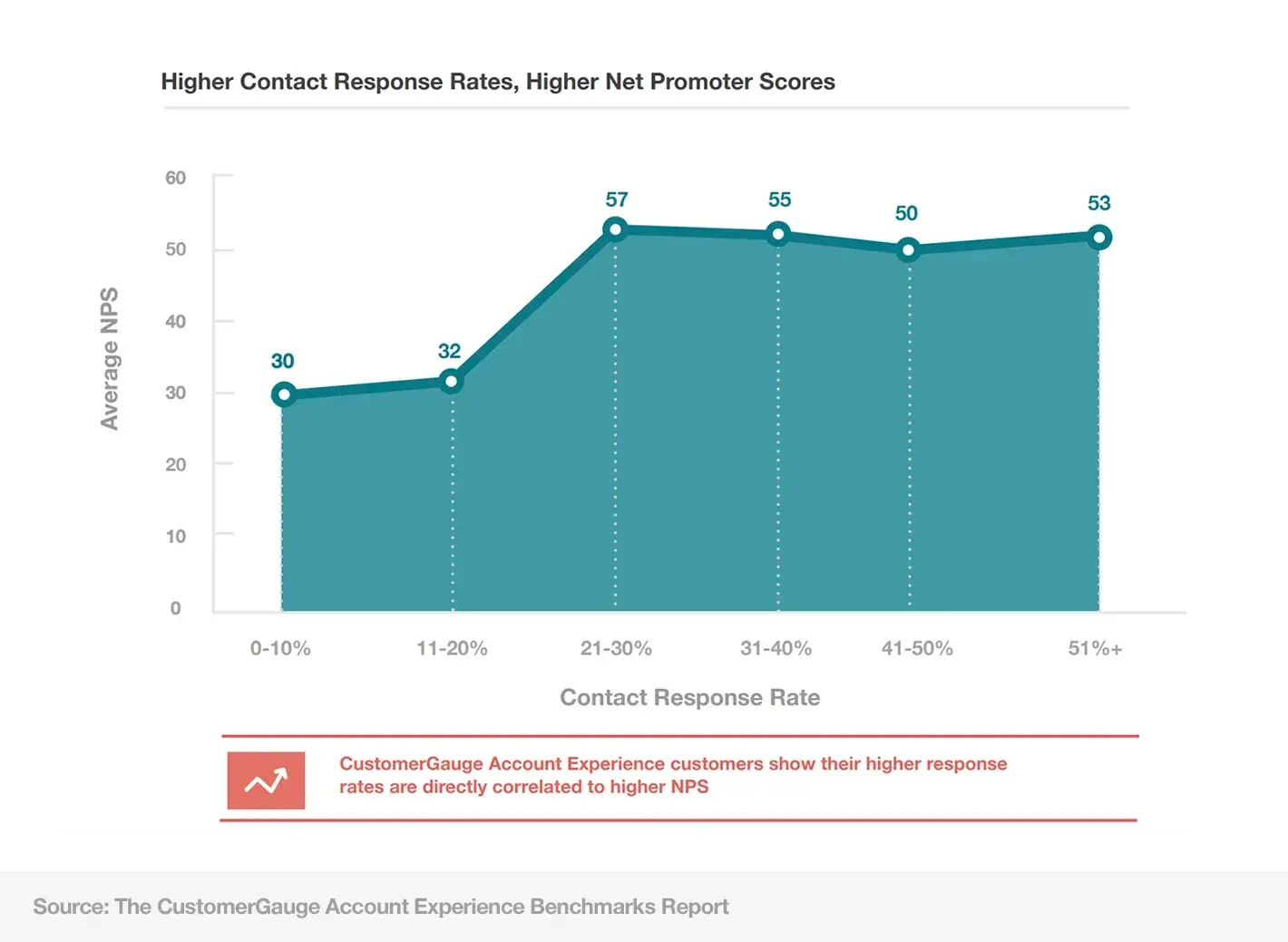 Read more: NPS Survey Best Practices
3. Boost Signal from Customer Accounts
It's not just the number of responses that matters. In B2B, the range of people from whom the responses come matters a lot, too.
That's because your B2B customer account is not just one person. Rather, you'll likely be in touch with a whole range of individuals within that account. Surveying them all can give you a much clearer idea of your VoC across every customer touchpoint.
In a recent interview, our VP of Education made a great point about this, "The biggest misconception that we hear when talking to B2B companies is that a CX solution will work. The reality is, a business-to-business voice of the customer program is significantly more dynamic than a simple customer experience program," says Cary.
"Think of it this way: customer experience is very one-dimensional; it usually consists of one person speaking to one person getting feedback and putting out a fire. With Account Experience, a B2B Voice of the customer program, companies are able to measure the relationship between multiple departments and multiple levels of an organization."
The number of responsive individuals in an account is a crucial indicator of your account health. And surveying more than one individual can help you achieve 18% higher retention rates than surveying only one contact.
4. Make Surveying More Frequent
Yes, surveys can be annoying for customers. Survey fatigue is a real issue. But we find that surveys are only frustrating for customers when they feel that they contribute their time and receive nothing in return.
Rather, our data shows that frequent engagement with customers—in which regular surveys receive quick responses from you—actually boosts retention. For example, sending surveys quarterly will increase your retention by 51% compared to not surveying at all.
We find that surveying quarterly is the sweet spot between engagement and hassle. Any more, and you'll become a nuisance.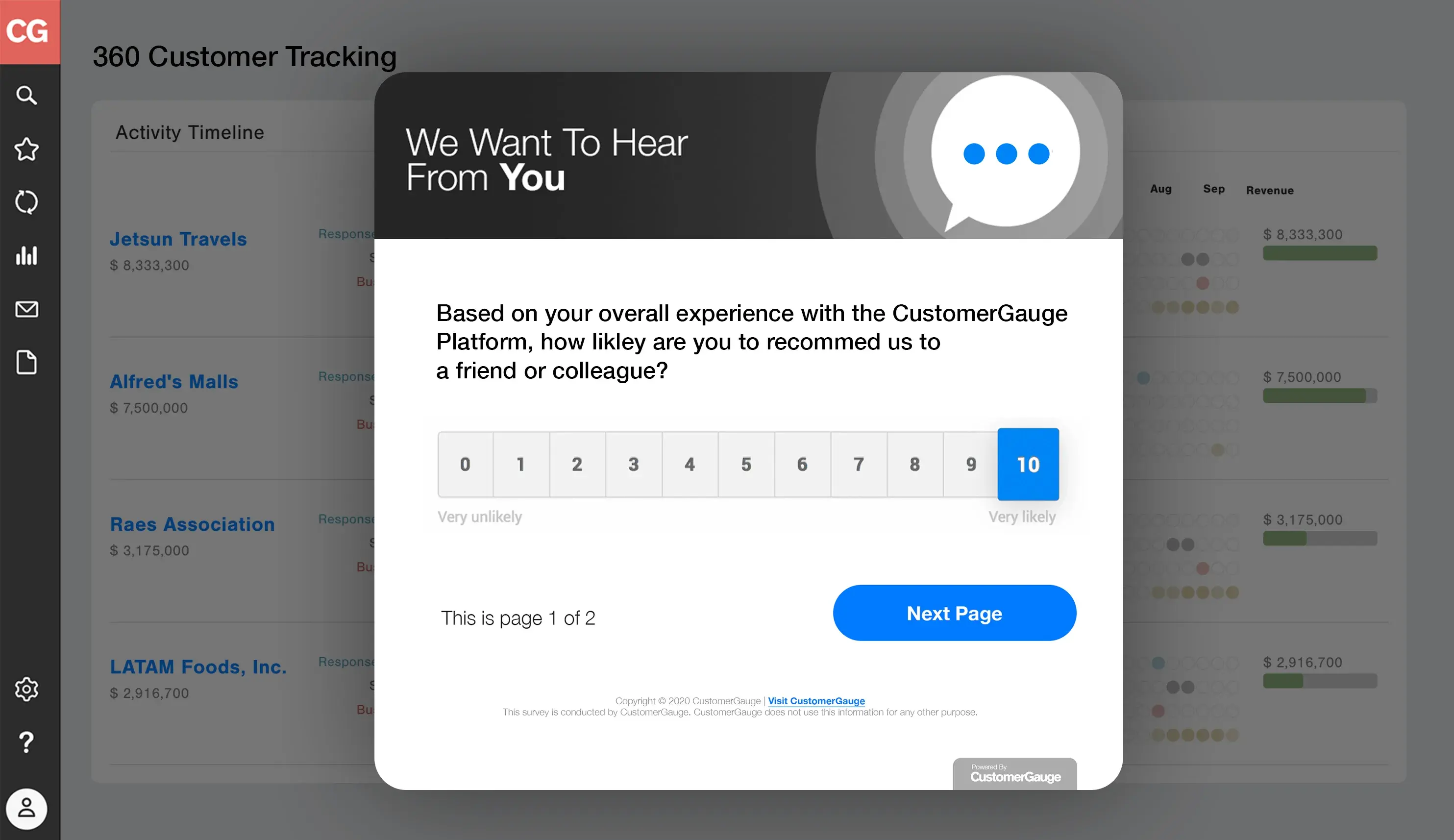 5. Combine Relationship and Transactional Surveys
Finally, there are two types of voice of the customer surveys that you should use in your campaign:
Relationship surveys. These are the quarterly surveys that you will take to track your VoC over time.

Transactional surveys. Alternatively, these are surveys that aim to solicit customer sentiments based on a particular transaction, such as a purchase, delivery, or upgrade.
To optimize your VoC campaign, you will want to use both, to combine a broad sense of your customer relationship with targeted insights into specific sentiment drivers.
Find out more: Relationship vs Transactional Net Promoter Surveys
6. Improve Your Revenue Coverage
The world of customer experience was built for B2C.
In B2C, it makes sense to do a sample-based survey of a few thousand customers and segment the results in a way that represents the whole market.
This works for them because:
Customer profiles are very similar
Their financial contribution to the business typically falls in a narrow range
Purchasing activity varies only slightly
Therefore, it works pretty well to segment customer feedback on things like demographics and use it to extrapolate.
This is not the case in B2B. In B2B, there's already a natural segmentation that takes place: by annual revenue contribution.
A C-Suite leader at a company we talked to the other day gave us a great example of this.
He discussed how a negligibly small customer for them brings in $15m annually, an average customer $100m, while their largest customers are in the ballpark of $1bn in annual revenue.
While these numbers may seem mind-blowingly large to some of us, for a multinational corporate business this is not atypical.
This scenario illustrates an important point for all of us. Every customer is valuable, but not every customer holds the same value.
In fact, in B2B, some customers are 100x more valuable than others.
A sample-based survey doesn't make sense in this environment. One happy customer from a smaller deal size doesn't represent the wants and needs of another larger, more complex deal.
This is why we encourage B2B organizations to focus less on the Net Promoter Score itself, and more on metrics that truly matter: like revenue coverage.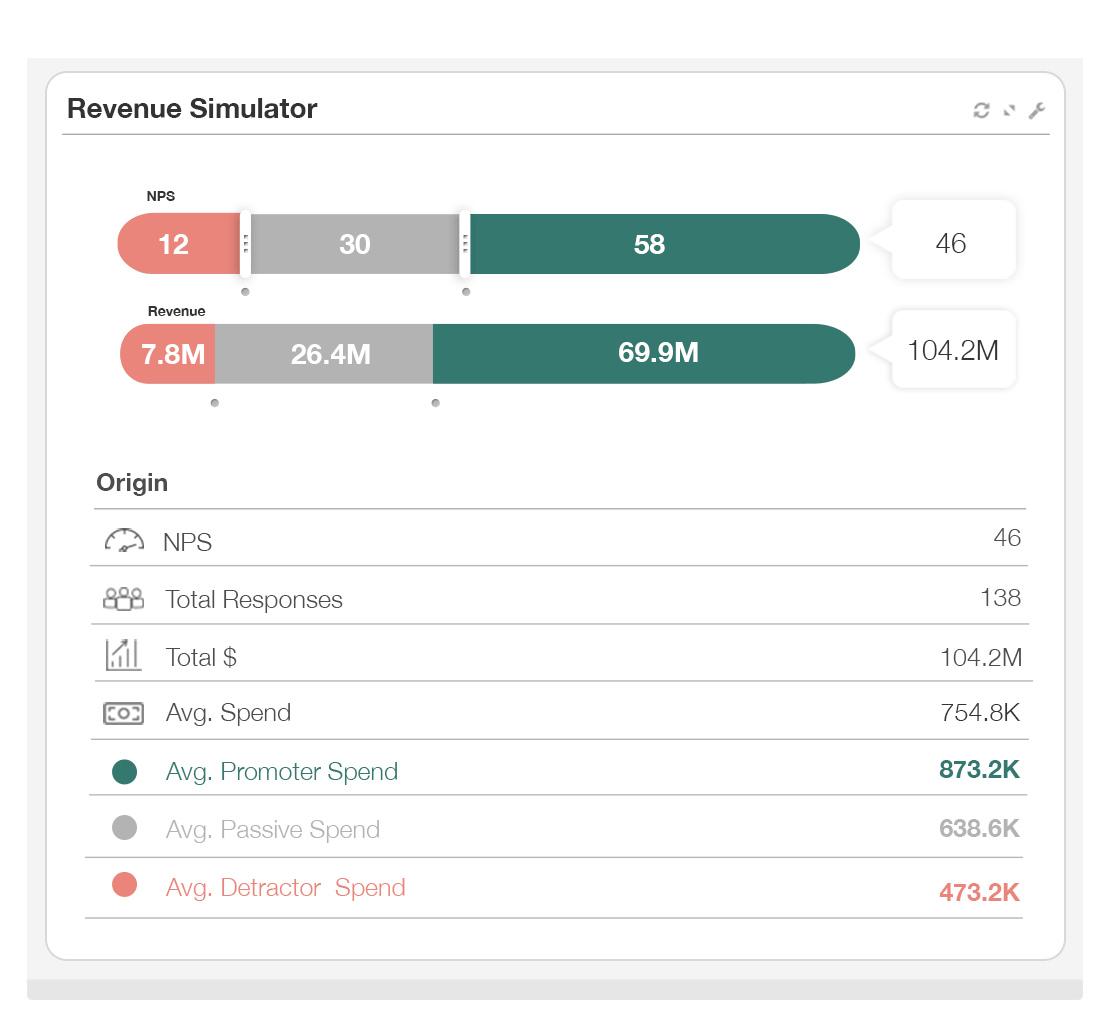 When it comes to your B2B experience program, instead of 'What % of our customers are currently collecting regular feedback from?' you must ask yourself 'What % of our revenue are we currently collecting regular feedback from?'
We recommend to our customers that you aim to collect customer feedback from 80% of your revenue base each quarter.
Armed with the knowledge that 80% of your revenue base is either a detractor, passive, or promoter, your frontline sales and success teams are able to improve relationships and tackle churn risks for the majority of business. They're able to build a healthy revenue base.
The widget below in the CustomerGauge dashboard visualizes this perfectly. Users of the dashboard have knowledge of how much revenue is at risk, how much is passive, how much is safe, and, importantly, how much is unaccounted for.
Anything in the unaccounted-for column is a big worry. That's how you get blindsided by your largest customer leaving for a competitor, with no opportunity to rebuild the relationship.
We have a great story on this subject from Alchemista who lost their largest customer and didn't see it coming. After implementing some of our B2B CX best practices they moved to 100% customer retention.
The bottom line? For us in B2B, representative sample-size studies are not what unlock truly actionable insights. You must collect feedback and check in with each of your customers regularly—with a focus on the most valuable ones.

3 Voice of Customer Best Practices When Acting on Feedback
Once you've put steps in place to measure the voice of the customer, it's time to act on it. That means closing the loop, the part of the CX process in which you respond to your customers to tell them what you've done to take their feedback on board.

7. Close the Loop on All Feedback—as Fast as You Can
Fact: only 26% of B2B businesses close the loop with all of their customer responses.
That's a problem. Because, by not closing the loop, you'll reduce customer satisfaction, lower your survey response rate, and increase the risk of churn.
Aim to close the loop with every account within 48 hours. Truly, it's a case of the faster the better. Our research shows that you'll see an increase in 6+ NPS points if you close the loop in under 48 hours.
In the study mentioned in the introduction, we discovered that closing the loop is 3x the number of promoters compared to a company that doesn't close the loop.
Find out more: Closed-Loop Feedback Best Practices and Examples
8. Get All Levels Involved with Closing the Loop
Some businesses feel that closing the loop is the work of their frontline staff alone. We can't stress enough how wrong this is.
Every part of your organization should be engaged in responding to and acting on customer feedback—from your frontline staff to your C-suite. Otherwise, that feedback is not having the impact that it's designed for.
While customer-facing employees might lead with reaching out to customers, your executives will need to incorporate customer feedback into their strategic plans. That's how your business will improve in the long run.
Our customer DHL does this well. Even the CEO will call large accounts when they leave a negative NPS score to show that they're valued.

9. Set VoC Targets for Closing the Loop
62% of B2B businesses say they do not have targets for closing the loop. On the other hand, 14% report having targets for both the speed and coverage of their closed-loop feedback.
But targets are known to improve performance. When closing the loop is such a major part of your CX process, you need your performance to be as strong as possible.
We found that setting targets increases your NPS score and boosts retention numbers. And it affects the speed with which you close the loop too. Perhaps unsurprisingly, the businesses without targets are the slowest to close the loop.
4 Voice of Customer Best Practices for Creating Growth
You've measured your data and closed the loop with your customers. You'll turn now to making the voice of the customer speak directly to your bottom line.

That means linking up your CX insights with financial data. It's a must for any VoC program. Here are some ways to make sure you're doing it right.
Growth starts with a benchmark. To make growth monitorable into the future, you need to know how you're performing right now.
Amazingly, less than half (49%) of B2B brands are measuring their retention rate. But without this information, they're unable to see their current opportunities for growth. And just as importantly, they'll remain blind to what they are losing right now through churn.
Top tip: Try including these 6 visualizations in your customer churn dashboard.
11. Understand the Financial Impact of VoC Drivers
As part of your voice of the customer strategy, you'll need to access the drivers behind your NPS score. The transactional surveys you performed above will help here, as they will be able to identify specific NPS scores for each of your customer touchpoints.
But when you're working to understand how your customer experience impacts growth, you'll need to attribute a financial value to each of those drivers too.
For example, this widget in the CustomerGauge NPS platform shows the financial impact of each driver of positive or negative feedback. Below we can see that poor experience relating to the "product" is placing $1.5 million of revenue at-risk of churn.
12. Drive Referrals and Upsells to With Your Experience Program
Voice of customer programs is primed to drive net new revenue in your business. By identifying happy customer accounts, and activating a referral and upsell engine off the back of them, your experience program can directly impact the bottom line. (We tackled this topic in our newsletter in June 2022).
63% of B2B businesses don't track referrals as a consequence of their VoC program, while 65% aren't measuring the upsells and resells that result either. This really limits your view on the financial impact of your efforts—and it's likely to prevent full buy-in from your C-suite, who want to see your financial returns.
It's amazing that more businesses don't do it. You can easily set up workflows that notify your frontline staff when people give positive feedback, so they can start a conversation about referrals.
The whole process can be entirely automated too, to make it even easier.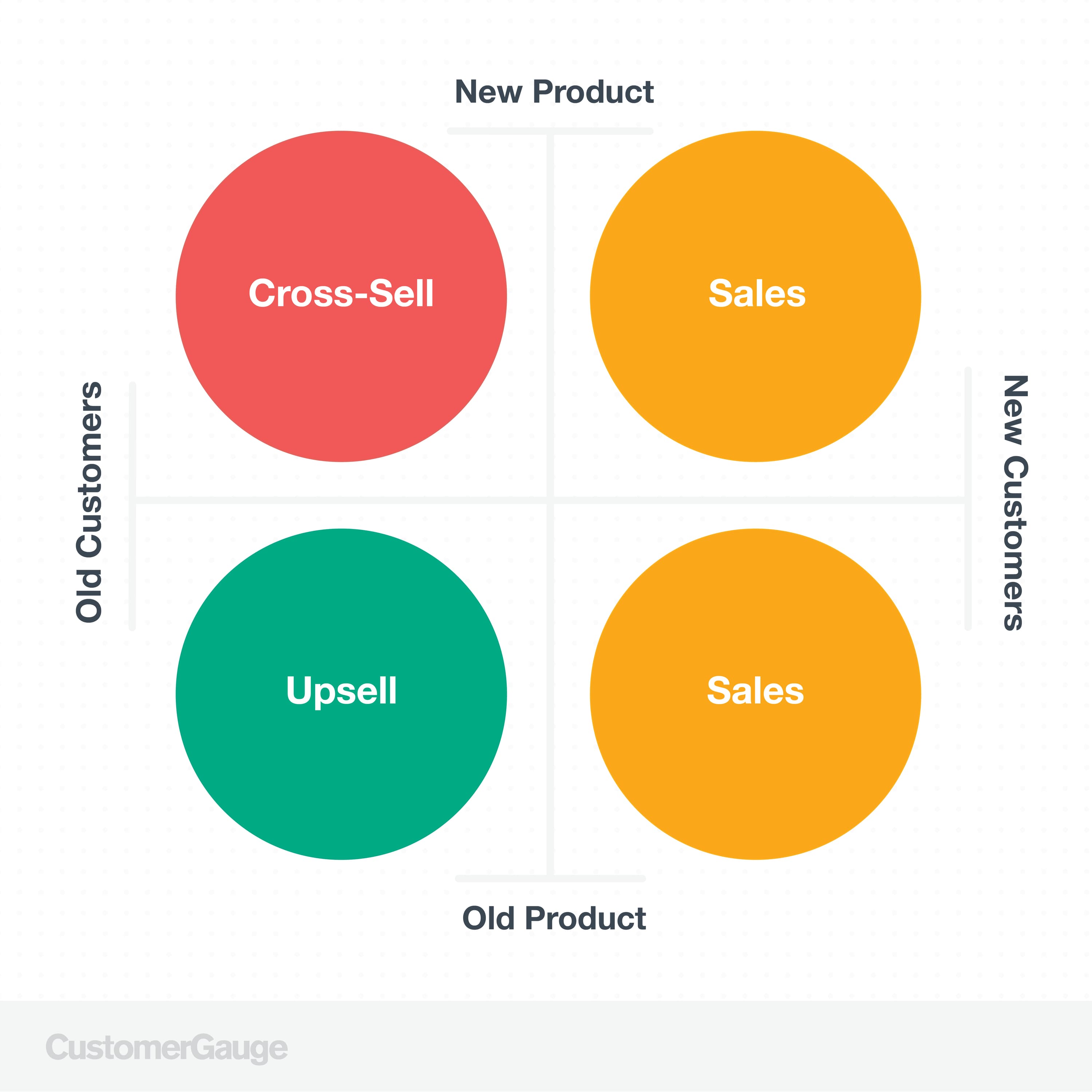 Read in a recent newsletter of ours (here) how SmartBear leveraged their VoC program to get $6 million in new business from referrals alone. You can subscribe to our newsletter for more gems like this here.
13. Calculate Your VoC ROI
Finally, the ROI of your voice of the customer efforts will be an important part of proving the value that you're bringing to the business. But 84% of B2B brands still aren't calculating the ROI of their VoC efforts.
Why? Often it's because of a lack of know-how and a failure to see the benefits. But there's no good reason why not to. You can calculate the ROI of your VoC in real-time by linking referrals, resells, and more to your CX program.
Alternatively, you can use our ROI calculator to get started.

3 Voice of Customer Best Practices to Help you Build a Customer-Centric Culture
Finally, let's talk about culture. If there's one thing that matters as much as your customer experience, it's your employee experience—and they are much more closely related than you might think.
To achieve the best VoC results you'll need buy-in from everyone. Here's how to get it.
14. Align Your VoC Program with Company Strategy
Any voice of the customer activities that float free of your wider business goals and strategies won't take you very far. But 42% of businesses don't set goals for their CX program—and the same number are not aligning their CX with their wider strategy either.
Bringing VoC and company strategy together increases buy-in and ultimately improves your NPS score. For example, we see a 12+ NPS increase in brands whose whole organization supports their CX strategy.
15. Share Results Across Your Organization
Sharing the results of your VoC campaign with your wider teams helps to embed CX in your organization. It ensures that everyone responds more quickly to customer feedback, and it ultimately improves your NPS performance.
All customer feedback should be accessible to everyone—in real-time and at all levels of the business.
16. Establish a Core VoC Team and Get Them Certified
Typically, B2B brands do not put enough personnel behind their CX efforts. 24% only have one person handling their customer experience, while 32% do not have any formal team responsible for their customer sentiment at all.
This is likely down to a failure of many B2B teams to prove their worth. And, simply, this can't be done without calculating your CX's ROI.
But it's time that CX reached a level of maturity in which it can be operated like any other revenue-generating department. Certification can help businesses ensure that their staff have all the skills they need.
Find out how to make sure your whole team is up to the task with the CustomerGauge Academy.
Bonus Tip: Use CustomerGauge, the #1 VoC Software for B2B
Finally, investing in the right VoC software will supercharge your VoC efforts. With CustomerGauge, you'll more easily tie your NPS to your revenue, automate your CX processes, and make customer successes visible to everyone.
We've been consistently rated by Gartner as the best VoC software for B2B brands in recent years. Find out why by booking a meeting with our team of B2B CX experts.
About the Author