Imagine your best customer came up to you.
They said they were unhappy with your business, but offered ways to improve and explained why those changes would make them stay.
But instead of speaking with them, you turned around and walked away.
If we always considered ignoring B2B customer feedback this way you'd probably not only follow up more often, but a lot quicker, right?!
A consistent closing-the-loop process is the here-and-now of churn reduction.
And at CustomerGauge, we don't keep any secrets—we're going to share exactly how to build and streamline your closed-loop process.
We don't want you to ever accidentally cold-shoulder your highest-revenue account again, so this article goes into depth on closed-loop feedback best practices and why they're crucial to the success of your customer experience (CX) strategy.
Key Takeaways
Closing the loop leads to 3x the number of Promoters in future surveys (data below)
Every Detractor should be followed-up with in <48 hours for the best results on retention
Eaton Corporation, a multinational corporation that offers a wide range of products including electrical products, and vehicles, cut their close the loop process down from 4 months to 48 hours.

What Is Closed-Loop Feedback?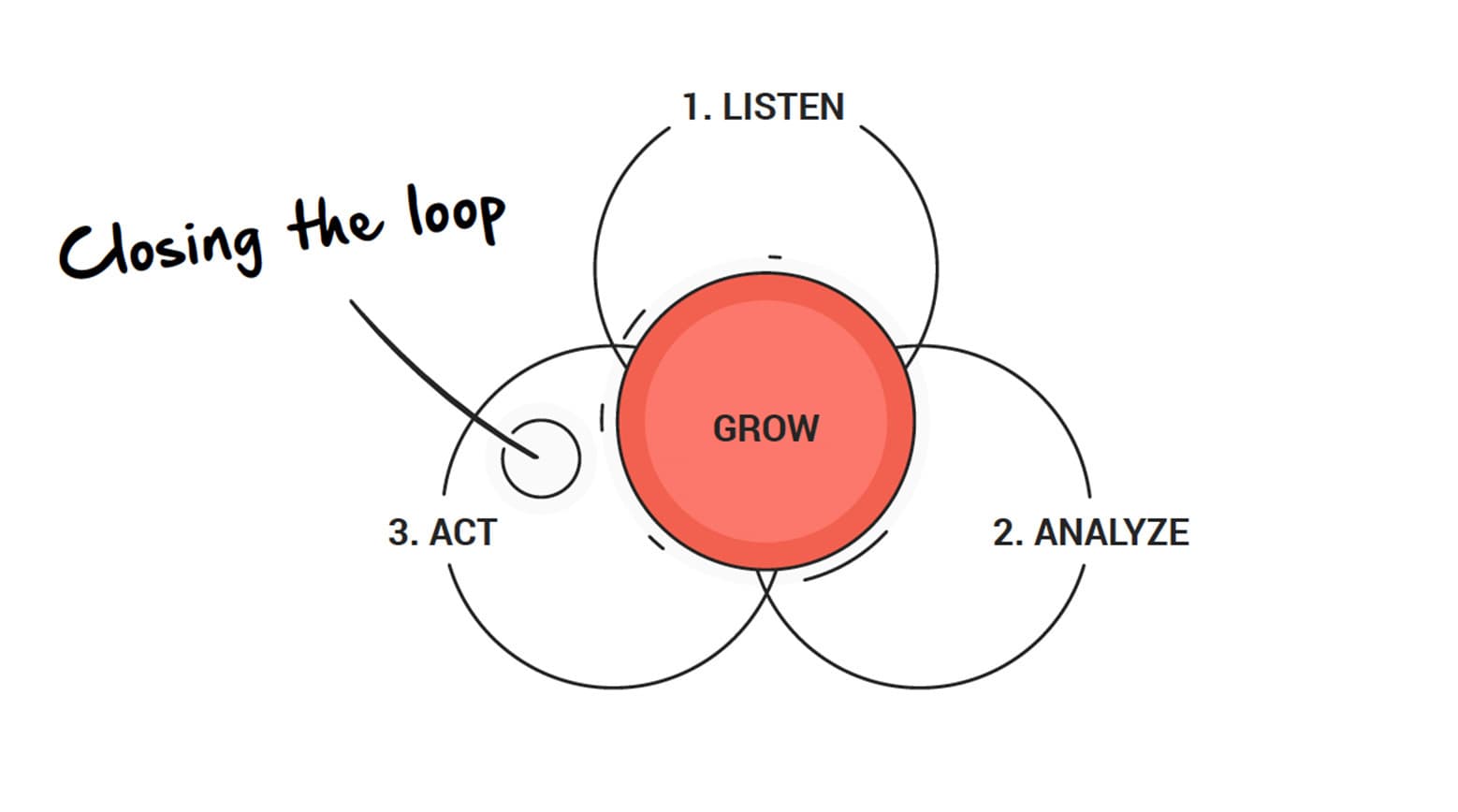 Closed-loop feedback is central to any customer experience management strategy. It is the crucial technique you will use to respond to customer feedback, ensure action is taken, and reduce churn.
Research CustomerGauge in 2022 discovered that businesses who closed the loop after running an NPS survey had 3x the number of promoters the next time they ran the survey (compared to those who didn't have a closed loop process) — on board yet?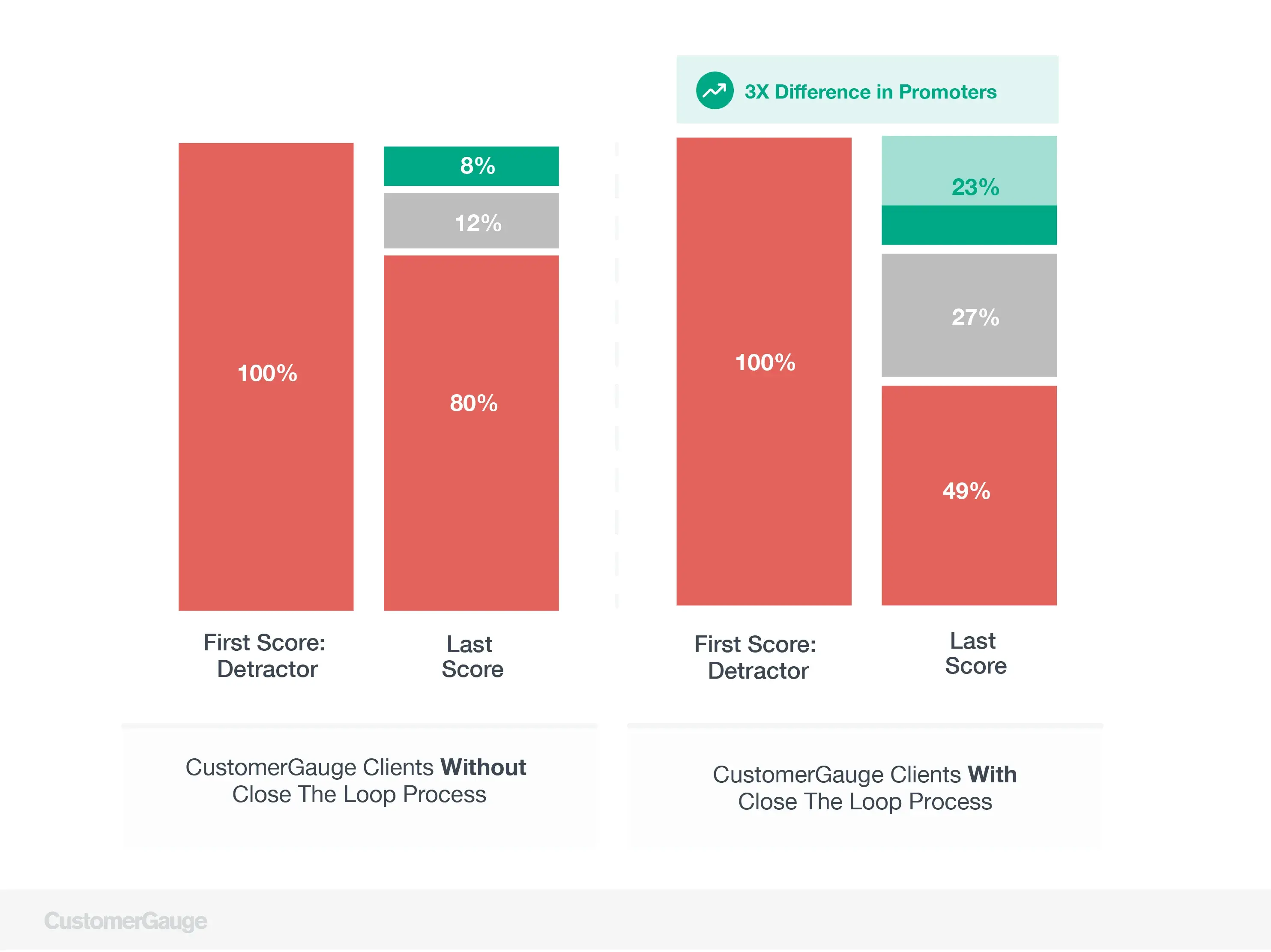 Let's look at an example of closed-loop feedback within the CustomerGauge CXM framework: Account Experience.
CustomerGauge's Account Experience (AX) is the CX system we teach all our customers. It's designed specifically for the needs of B2B and B2B2C organizations.
AX comprises three circular steps: Measure, Act, and Monetize and Grow.
Measure is the foundation of your strategy. It involves actively engaging your customers through relationship and transactional surveys, knowing when to send an NPS survey, and other NPS survey best practices.
Monetize and Grow is how you use customer feedback to identify and improve opportunities to increase revenue and reduce churn. But the key step in the middle, the glue that holds it all together, is Act.
This is where closed-loop feedback comes in. It's the point in the process where you consider the feedback you've received from your customers and act on it, quickly and effectively.
As such, closing the loop involves both responding to your customers and, if possible, demonstrating that you have taken their feedback on board.
The process is a little more complex than it might sound. An automated response saying, "Thank you for participating in our survey" and "We'll consider your suggestions" doesn't quite cut it.
There's definitely a way to do closed-loop feedback and a way not to do it — more on that in a minute.
"
You don't need to ask your customers if they are satisfied with every little thing in lots of individual questions. You can ask one simple question, understand where to improve for each customer segment, and put it into action.
Renan Cardoso
EMEA Business Process Owner for Customer Experience at Eaton Corporation
Did you know? Companies that close the loop in less than 48 hours experience a 6-point increase in Net Promoter Score (NPS).

Why Is Closing the Loop on Customer Feedback Important?
According to CustomerGauge research, companies that don't close the loop increase their churn by a minimum of 2.1% every year. Companies that do close the loop, on the other hand, and that do it at every level, from frontline through to executive,  decrease their churn by a minimum of 2.3% per year.
This will have a serious impact on your bottom line.
Say you're a $500 million company with a 20% churn rate per year. If you reduce churn by 2.3% over a five-year period (assuming revenue is flat), you're adding $234 million to your bottom line over that period.
Your leading churn metrics, like NPS, are also improved significantly by closing the loop quickly (as shown in the image below, taken from our annual NPS & CX benchmarking report).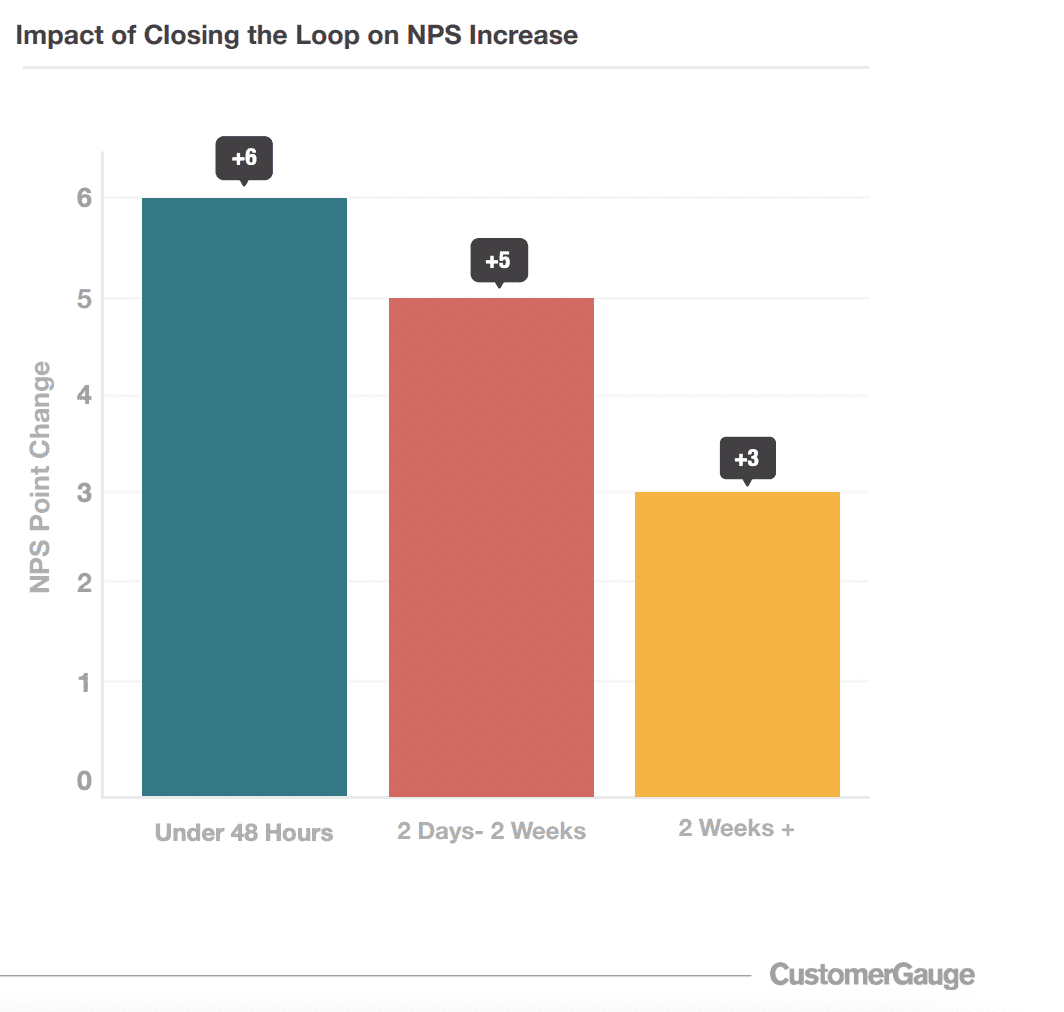 So, reducing churn and increasing revenue are immediate, obvious, and material benefits.
What are some of the other reasons why closed-loop feedback is important?
Improve the customer experience and retention by showing you care. How loyal your customers become is a direct result of the experiences you create for them in their customer journey. Use customer feedback not only to identify but also to fix the issues that are preventing your customers from becoming promoters. Remember, few like taking surveys, so acknowledging the time and energy customers have taken to get back to you will make them feel appreciated.
Determine root causes. Improving your NPS involves understanding the root causes of every score. But, no matter how many questions you ask, or how well they're designed, you're unlikely to uncover the root cause every time. Rather keep your surveys short and use your closed-loop processes to reveal additional information.
Leverage your promoters. Your promoters are likely to recommend you when asked, but how do you get them to recommend you when they're not being asked? Use the closed-loop process to get them to refer new customers, share their opinions about you on social media, volunteer for case studies, or help you with product development.
Improve survey response rates. If your customers see that you're listening to and acting on their feedback, they'll be more likely to respond to the next survey. In fact, our research shows that customers are 21% more likely to answer the next survey if you closed the loop. This helps you improve your business incrementally over time.
"
CustomerGauge has developed a fantastic system of alerts, reminders, and escalation processes. We use those tools to keep the timing snappy. Our case managers must react within 24 hours and set things in motion or I receive a notification and can identify the problem. CustomerGauge does the majority of the work, and now I focus on chasing the anomalies and alerts.
Renan Cardoso
EMEA Business Process Owner for Customer Experience at Eaton Corporation
What Defines a Good Closed Loop Process?
There are a few criteria that, if ticked, show that you're implementing your closed-loop feedback process successfully.
Set targets. Companies that don't set targets are the slowest to close the loop. The faster you close the loop the higher your retention rates are and the better your chance of positively impacting experience. Your targets should focus on coverage (the percentage of survey respondents you close the loop with and the speed of closing the loop).


The majority of customers don't set targets, as we discovered in our annual CX benchmarking report.

But the results clearly showed that your closed-loop speed will be slower without targets.
Measure the impact of your actions. Your results should speak for themselves. If your closed-loop feedback is working, you should see:

Increased future response rates.
A boost for your NPS. While improvement rates differ, our research shows that the average NPS increases by six points when you close the loop with customers.
An improvement in sales. Learn more about using NPS as a tool for account teams through our guide to finding Upsell Opportunities via Net Promoter.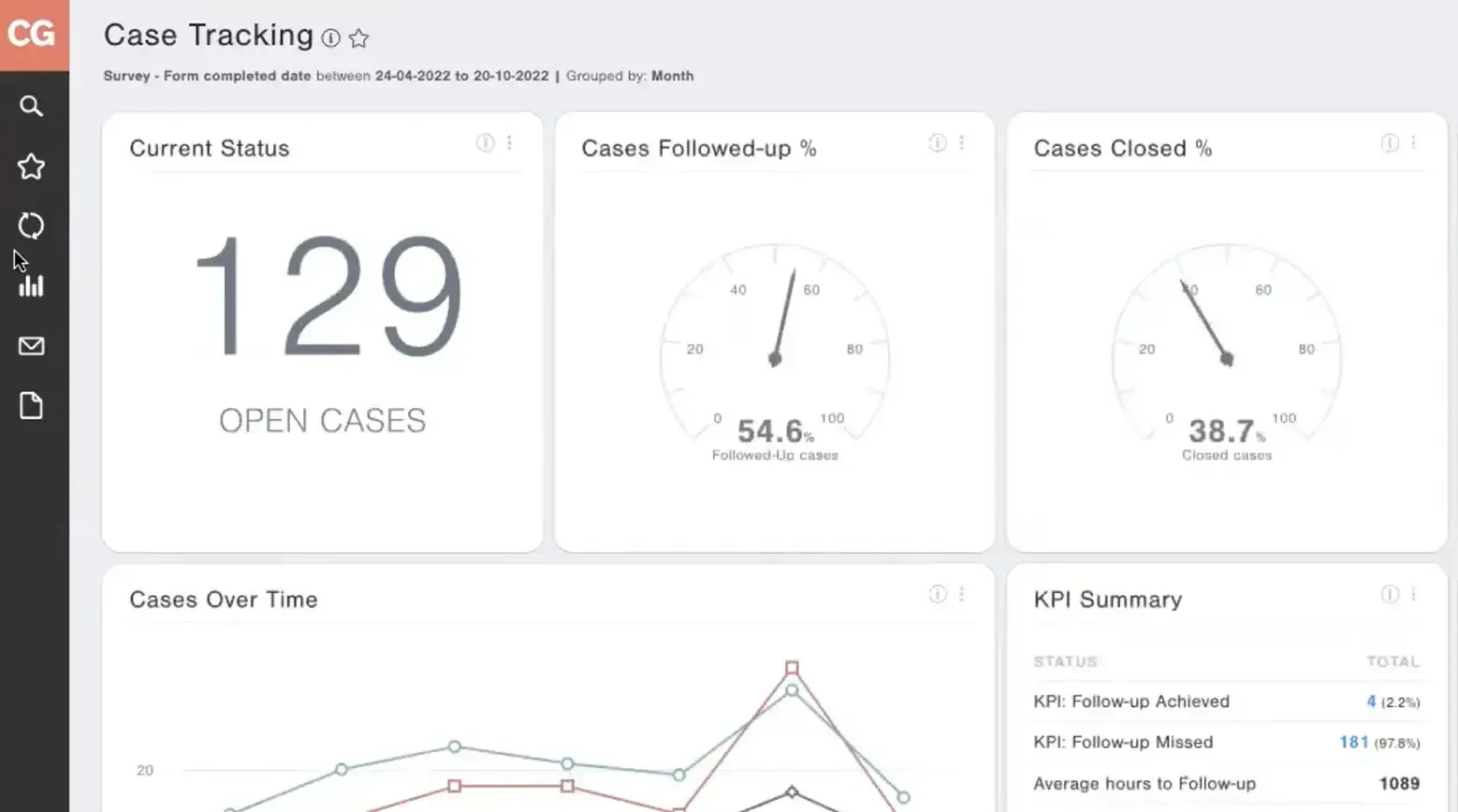 Embrace agility. In closed-loop feedback, how fast you respond to your customers or take action to resolve issues is essential. Responding to customers months later might either be meaningless or, worse, add fuel to the fire. A speedy loop-closing process impresses customers and shows that you really care.

Start by creating automatic alerts for feedback that requires urgent action. Fire-fighting issues this way ensures they're escalated to the right people. In fact, our research has shown that closing the loop within 48 hours can lead to a 12% increase in retention.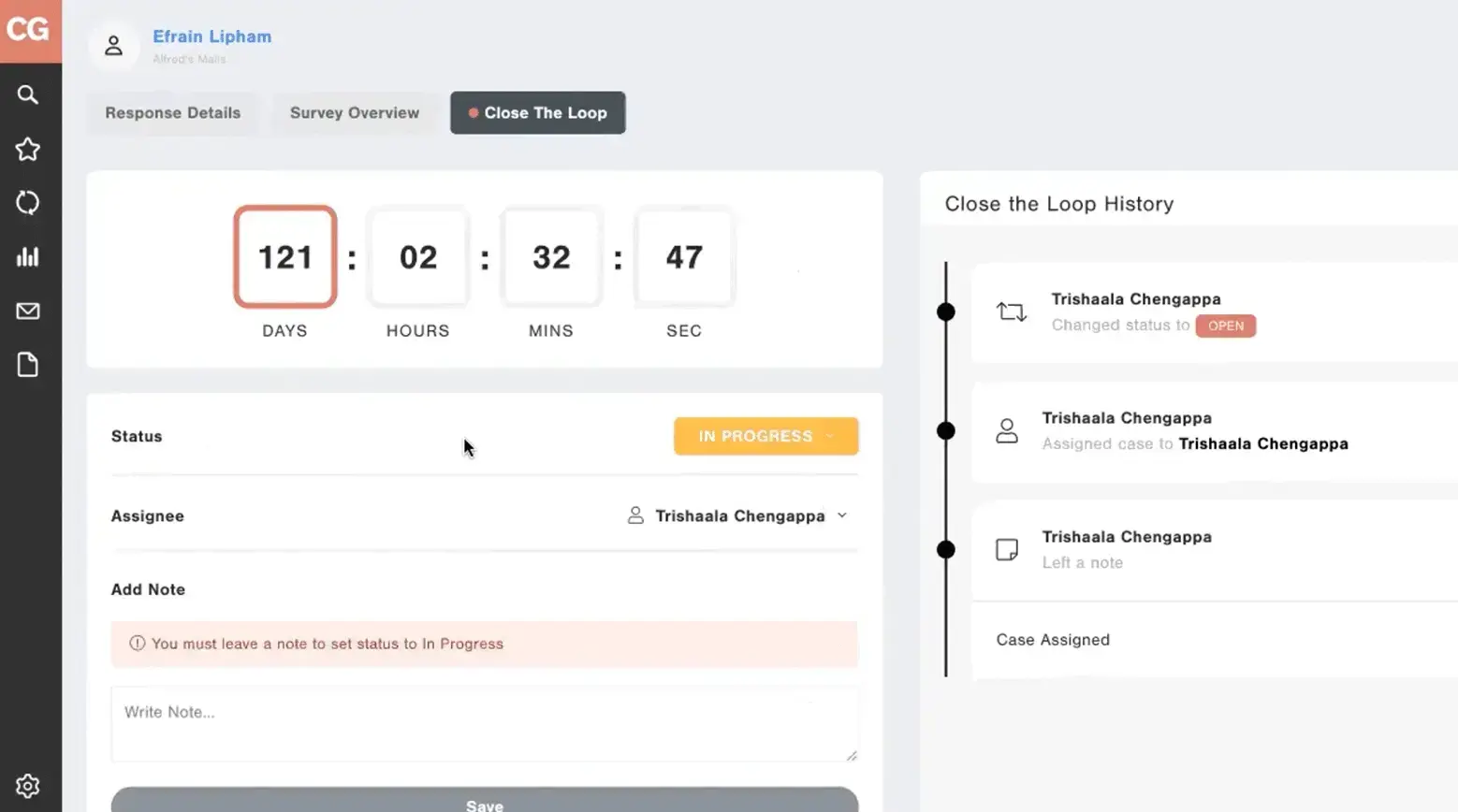 Cover a large portion of your customers. Try automating your feedback through emails or newsletters, explaining what you learned through your survey and what you plan to do or have already done. This can help to encourage your non-responsive audience to respond next time.

However, if you're a B2B organization, we recommend aligning your feedback collection with quarterly meetings so that you can close the loop quickly. Then, have your Customer Success Managers use feedback as a point of discussion in their next meeting with your client.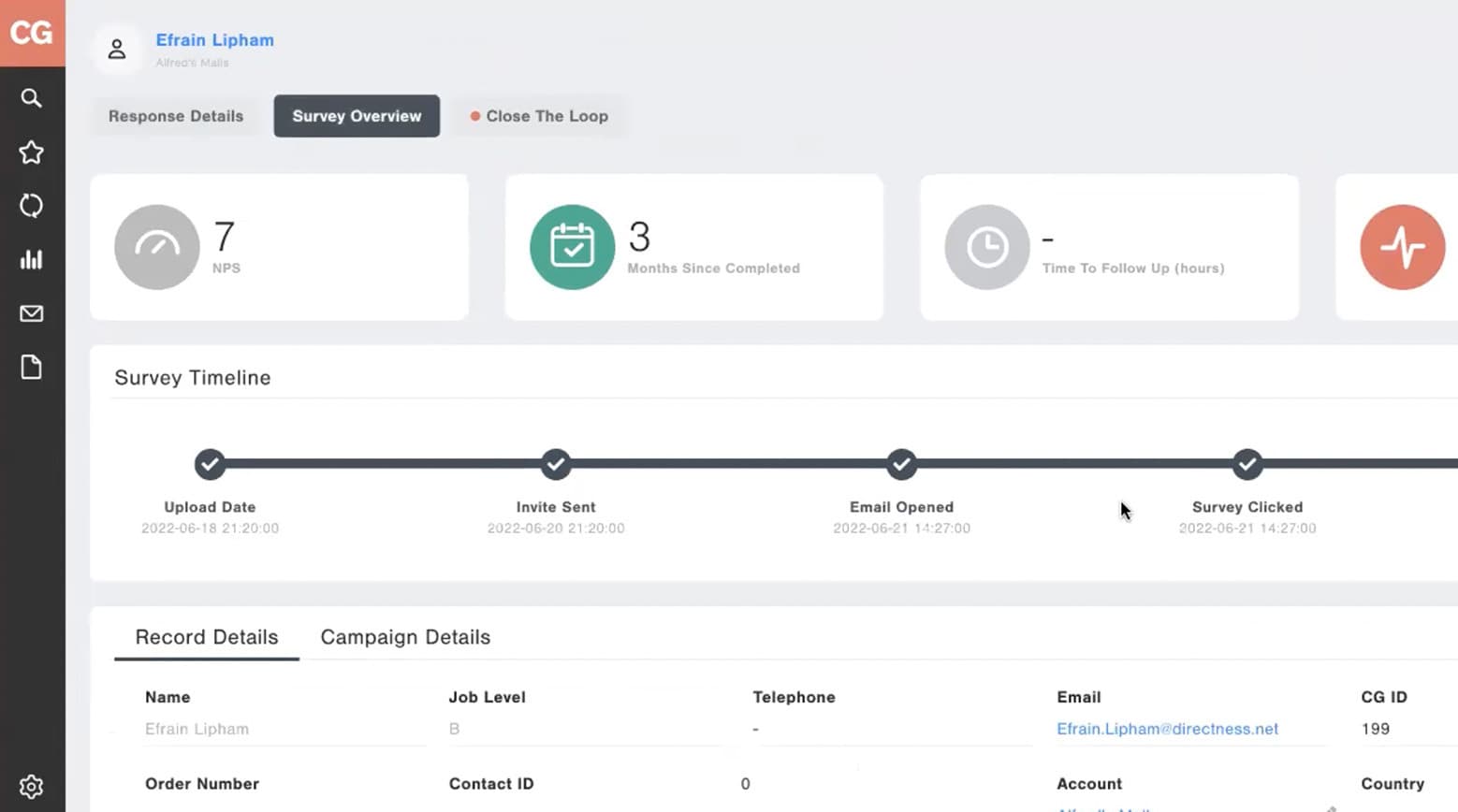 Solve structural issues. While the frontline of your company can handle most operational issues, you might find that you battle to deal with issues that require cross-company intervention. To address this, you'll likely need to make certain structural changes. If you don't, your NPS might start to stagnate
"
CustomerGauge has developed a fantastic system of alerts, reminders, and escalation processes. We use those tools to keep the timing snappy. Our case managers must react within 24 hours and set things in motion—or I receive a notification and can identify the problem. CustomerGauge does the majority of the work, and now I focus on chasing the anomalies and alerts.
Renan Cardoso
Experience Owner at Eaton Electricals
Closed-Loop Feedback Best Practices
OK, so what are some best practice tips to help you on your way?
Choose the right mechanism.A phone call is usually the best way to get more information about an unresolved issue and close the loop. But this can be time-consuming. If resources are limited, try responding via email instead. We recommend that you communicate progress and plans to customers via email so that customers can engage at their leisure.
Engage with as many customers as possible. Closing the loop with your detractors is the most important place to start, but don't forget about your passives and promoters. They represent important customer groups that, if left unchecked, could become detractors.
Close the loop at different levels. Making your closed-loop feedback processes the exclusive responsibility of your frontline or customer service teams might sound like the best approach, but unfortunately, it's not. Without engaging all the levels of your company, you're likely only leaving the door open for additional and unnecessary churn.

Different problems require different interventions. Some issues require managerial or even executive involvement. Making sure everyone in your company is able to close the loop improves your internal skills and can have a meaningful impact on your NPS.

Introduce quarterly business reviews. In B2B, discussing customer feedback during quarterly review sessions helps you to close the loop with key decision-makers. Presenting their company scores back to them with the comment, "This is how your organization sees your investment in us" is a great conversation starter. Use it to demonstrate the return on investment you're providing, and to identify areas where you can still improve.
How to Close the Loop With CustomerGauge
1. Create a workflow with alerts you want to receive
The CustomerGauge platform is extremely configurable when it comes to the type of alerts you can get right to your inbox.
You can begin by choosing which workflow you'd like to set up: New Response, Lack of Response, New Bounce, and Case Not Closed.
From there, you can pick to be alerted by NPS score, such as getting notified for a score of 0 through 6 from Detractors. You can also filter to be much more specific, such as getting alerted by high-revenue customers that their score fell below a 7.
Your next step is to decide who these alerts should go to and whether our system should automatically open a case for them. Once you input that information, an email drop-down will appear with what your final alert will look like.
Note: You can always edit the fields for your alerts, but they already come modified with our best practices.
Below are examples of alerts for New Responses and Open for 42 Hours (because you don't want to leave it open for more than 48!)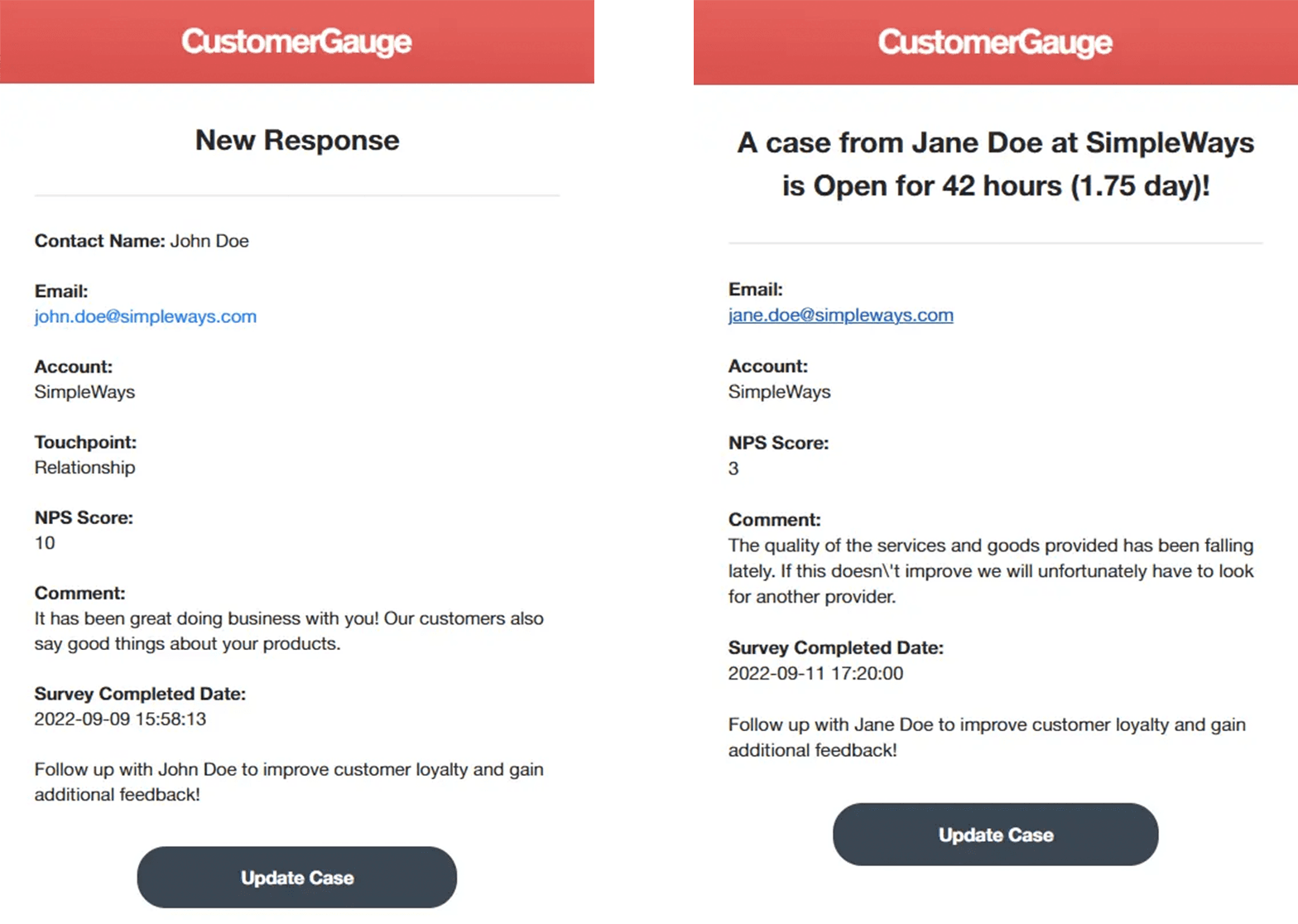 📲 Once you upload your data and start receiving alerts, you can also push them to Slack channels and Microsoft teams.
2. Once feedback is received, choose how you will close the loop
After sending out your surveys, you will begin to receive the alerts you switched on and be notified if a case has been opened.
From there, you now have 24 and 48 hours to close the loop to ensure customers feel heard and understand you've taken their action into consideration.
Whether you were given this feedback through email, SMS, or other delivery vectors, you will want to close the loop the same way as it's their best point of contact.
Once you or a member of your team handling the case is finished closing the loop, it's time to make it official on the platform to keep track of your account progress.
Here you can see your specific case history, and then continue to mark as Open, In Progress, or Closed.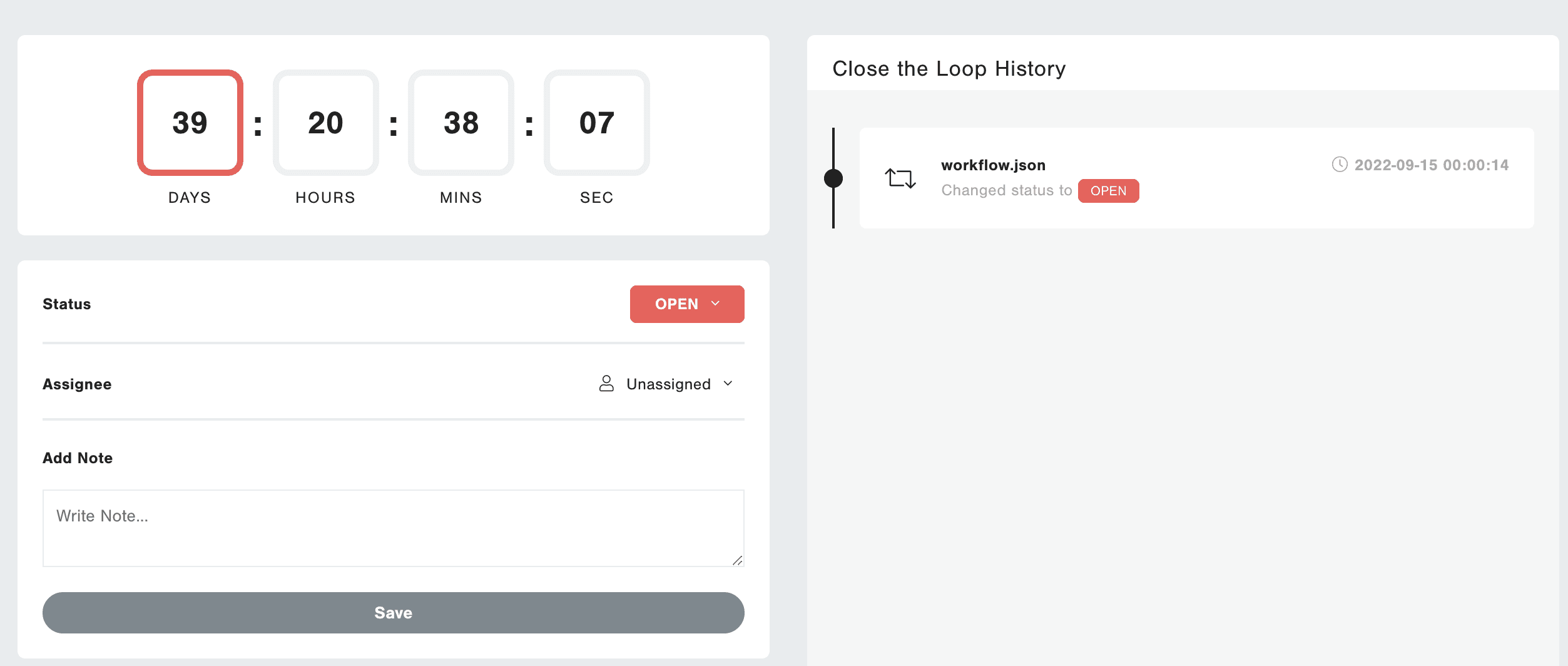 3. Continue to track cases in real-time on your dashboard
With our platform, you have direct access to the health of your accounts all in one place.
On your custom dashboard under Case Tracking, your team can view the data regarding your close the loop system. This will show how many open cases you have, how quickly, and more — all of the intel you will need to begin following up on customer feedback quickly.
Here is an example of account data you can have at your fingertips: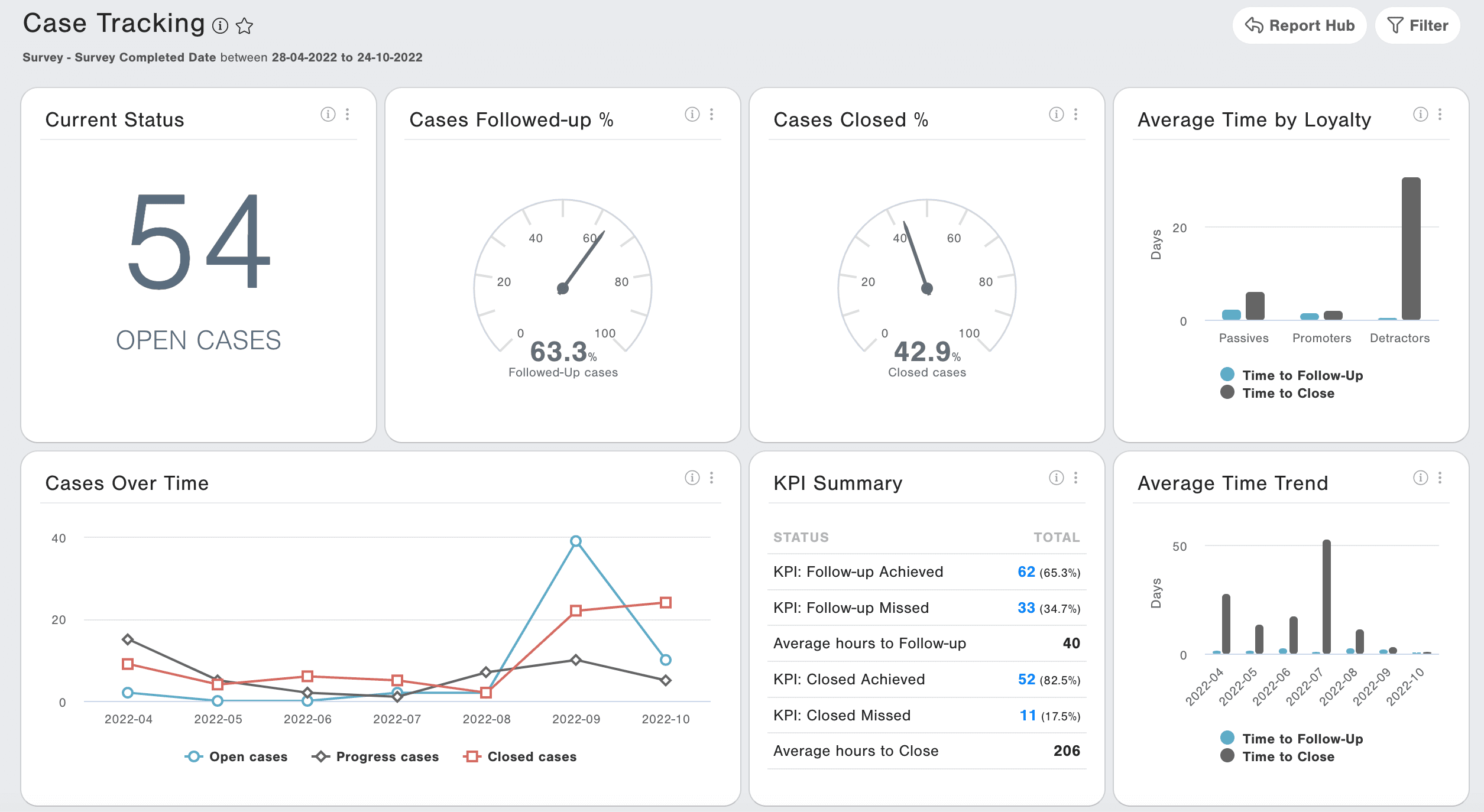 Step-by-Step Guide on Closing the Loop With CustomerGauge
Walk through our product to view exactly how you would close the loop on your own dashboard. View the walkthrough here.
Example: How Eaton's Closed Loop Process Went From 4 Months to 48 Hours
Eaton Corporation is a multinational corporation that not only has divisions all over the world but also works with multiple layers of customers in a B2B and B2C context.

With that said, their challenge was that without one centralized process they could not be sure every business area was up to standard, and closing the loop typically took 3-4 months.
The first step on Eaton's road to customer experience success was standardization so all regions would have the same set of surveys and systems in place to compare.
Renan Cardoso, EMEA Business Process Owner for Customer Experience at Eaton Corporation began by taking stock of what every department in each region was doing before finding an approach that would work for all of them.
Today, Eaton relies on CustomerGauge's strategic closed-loop system to ensure that they don't just collect feedback but act on it.
"The closed-loop system from CustomerGauge is basically case management directly coupled into customer surveys," explains Renan. "That way, the customers can directly say, 'I want to be contacted, I still want my case to stay open.'"
The corporation has also divided its closed-loop system into two loops: "Hot Loop" and "Cold Loop" to tailor responses to different types of problems.

With CustomerGauge, what once took the business months to complete is now done in two days.
Start Closing the Loop With CustomerGauge
Increasing customer loyalty and cutting churn begins with a quick and effective closed-loop system.
Our sales excellence and customer success team continuously coach some of the world's best brands to close the loop on customer feedback.
Book a demo with our team to learn more!
About the Author