Quick Stats:
Global roll-out of Account Experience across 27+ different markets
Utilized CustomerGauge Account Experience as part of a larger Digital Transformation initiative to improve experiences for their global B2B distribution network.
Leveraging multi-channel approach for 'always-on' feedback approach that adjusts by market
Overview:
Ab InBev is one of the largest Consumer Packaged Goods manufacturers in the world generating upwards of $70Billion in revenue. With a global distribution network and millions of people consuming their products every day, it's safe to say they have a very complex business.
But they didn't become arguably the largest manufacturers of beer by chance—they invested heavily in producing a high-performance culture with a key focus on customer and distributor-centricity.
In 2018, then Sr. Global Director of Contact Strategy, Luiz Gondim was convinced to attend CustomerGauge's Monetize! experience event in Boston. Then everything changed.
Luiz and AB InBev had a problem. Technology was making the beer distribution environment more accessible and competitive globally. Basically, other beer manufacturers were striking up relationships with their distributors who then sold more of their beer instead.
But Luiz knew that the time when distributors only had a few options had vanished. Now, their distribution clients would be influenced more by the experience they have with the manufacturer.
So Luiz got to work and partnered with CustomerGauge to roll out their Account Experience software across a few test markets. The data turned out to be pretty eye-opening. They quickly learned they had negative NPS in multiple markets, but were motivated to change, quickly.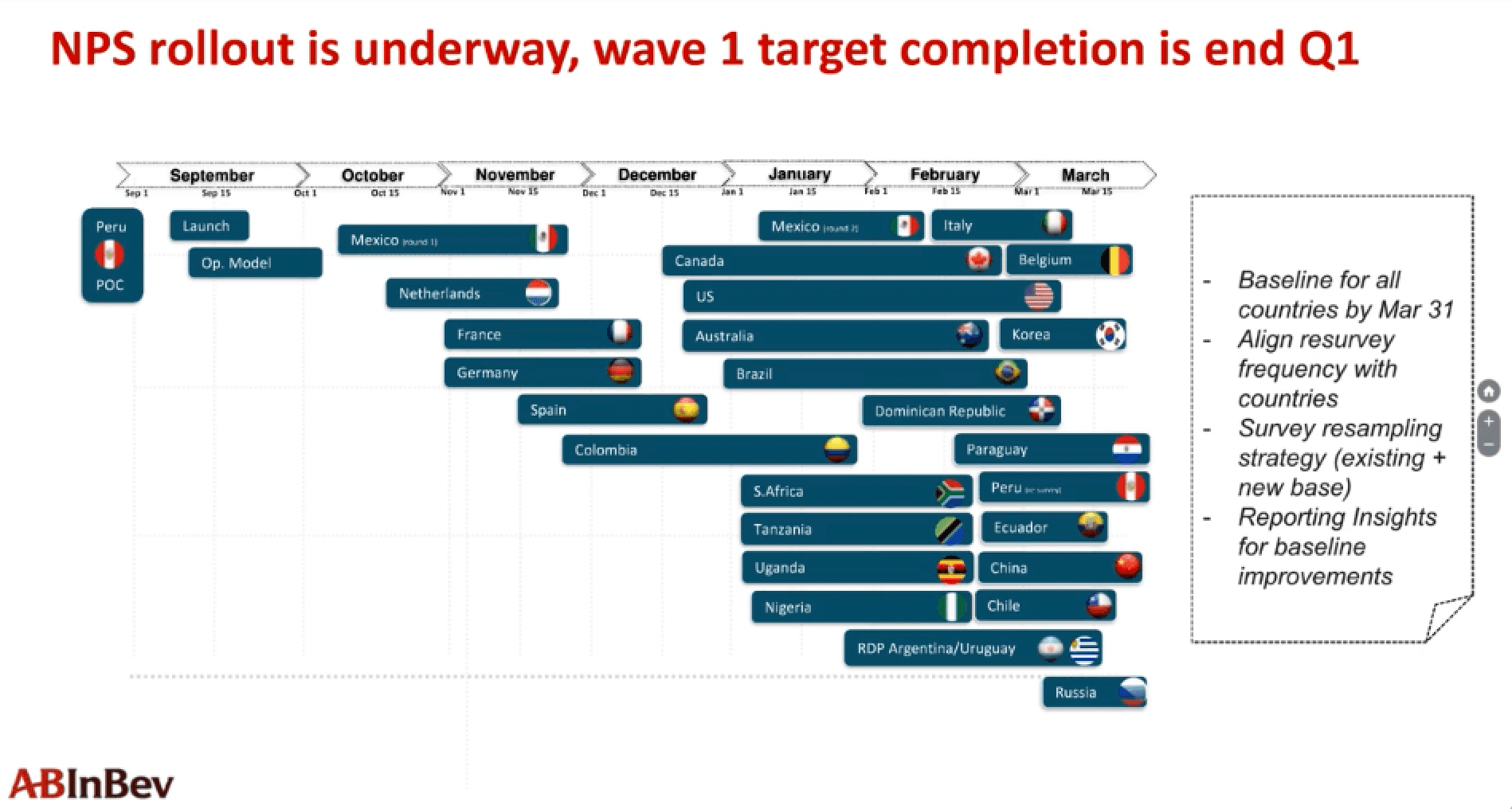 Fast forward a few short months, AB InBev rolled out CustomerGauge Account Experience across 27+ global markets to start collecting feedback from their distribution network. To say that's an impressive feat, is an understatement!
Check out the full video from Monetize! Amsterdam below.
Want to learn more about how Account Experience can help you reduce churn? Watch the video below or click this link to see it live.
Want to see what Account Experience is all about? Read the book!