A killer Net Promoter Score (NPS) program in just ten steps? Yes, you heard us right.
Whether you're a seasoned pro looking to refine your approach or a newcomer eager to get started, we've got you covered.
By the time you've reached the end, you'll be armed with the knowledge and tools needed to create an NPS program that measures customer satisfaction and propels your business forward.
Step 1: Set Targets on the Right Goals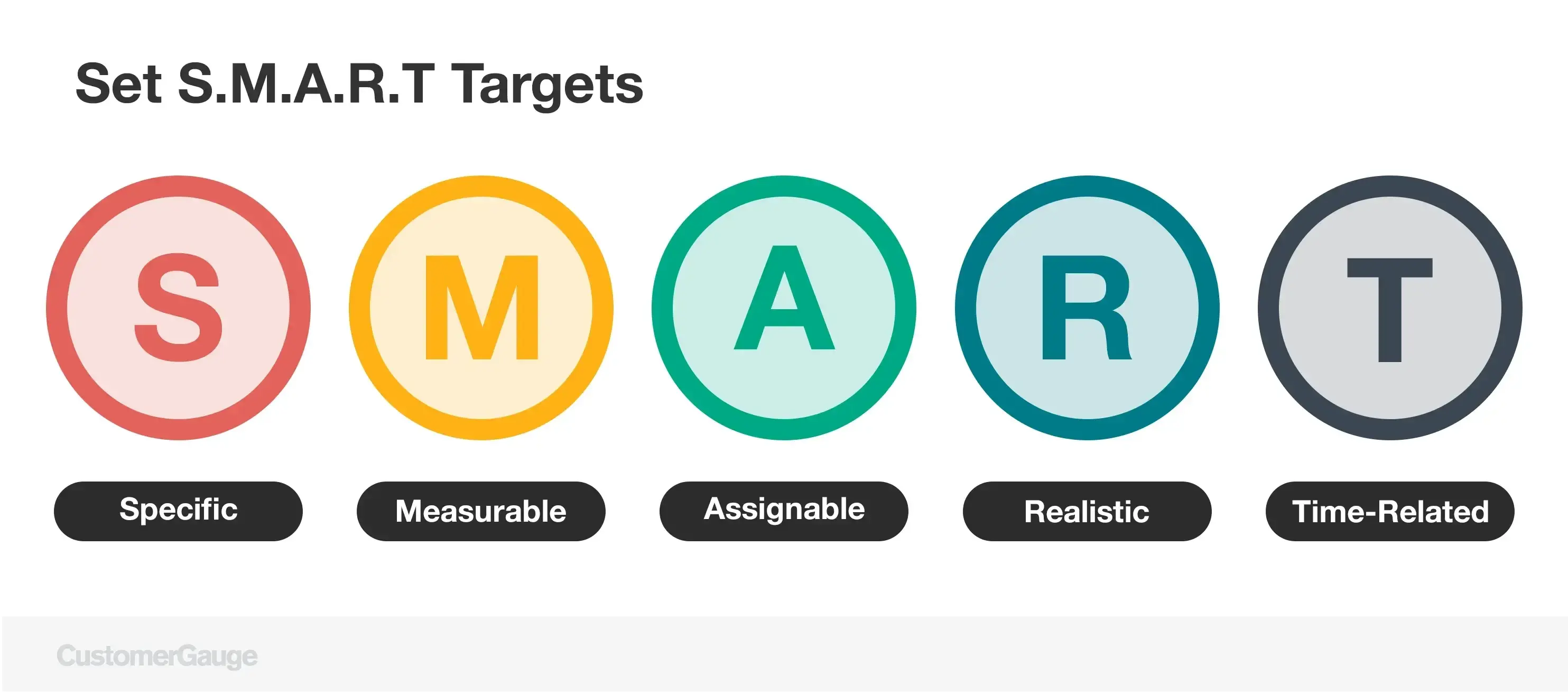 In his post, "Setting Targets—Do it, but make sure they're SMART", Customer Success Manager, Andrew Todtenkopf, hit the nail on the head with a great example of how to break down your targets into realistic, achievable goals.

Andrew discussed how using Specific, Measurable, Achievable, Realistic, Time-Bound (SMART) targets can help your company stay grounded, focused, and be, most importantly, successful — I highly suggest popping over and giving it a read.
When setting targets to achieve goals, be sure to ask yourself the following questions:
What is the scope of my target(s)? Am I looking to improve the NPS score of the company as a whole, or within a performance-driven department?

What metrics am I using for setting targets? KPIs? Response rates?

Are the targets measurable and clear to everyone involved?

Is my target(s) achievable? Have I discussed this with my staff?

Are my targets realistic for a designated time frame?
Step 2: Get Buy-In
Oftentimes, it may seem like the smaller the circle, the easier it is to get things off the ground.
In some cases, like deciding somewhere to eat with your family, this is true (no, Mom, I don't want to go to Applebee's again).
In business ventures, however, having the ear of your top players is vital for systematic success and widespread adoption.
Keeping executives in the huddle ensures they have your back. It's more than "having everyone in the loop".
Getting buy-in from senior management ensures department-wide cooperation.
At this stage, think about the following questions:
What departments are involved target-wise?

Is there a consensus among management about each department's role(s)?

Does management have a clear understanding of what the NPS score means? Have they approved the targets and overall goals?

Are we sharing the NPS score for company-wide visibility?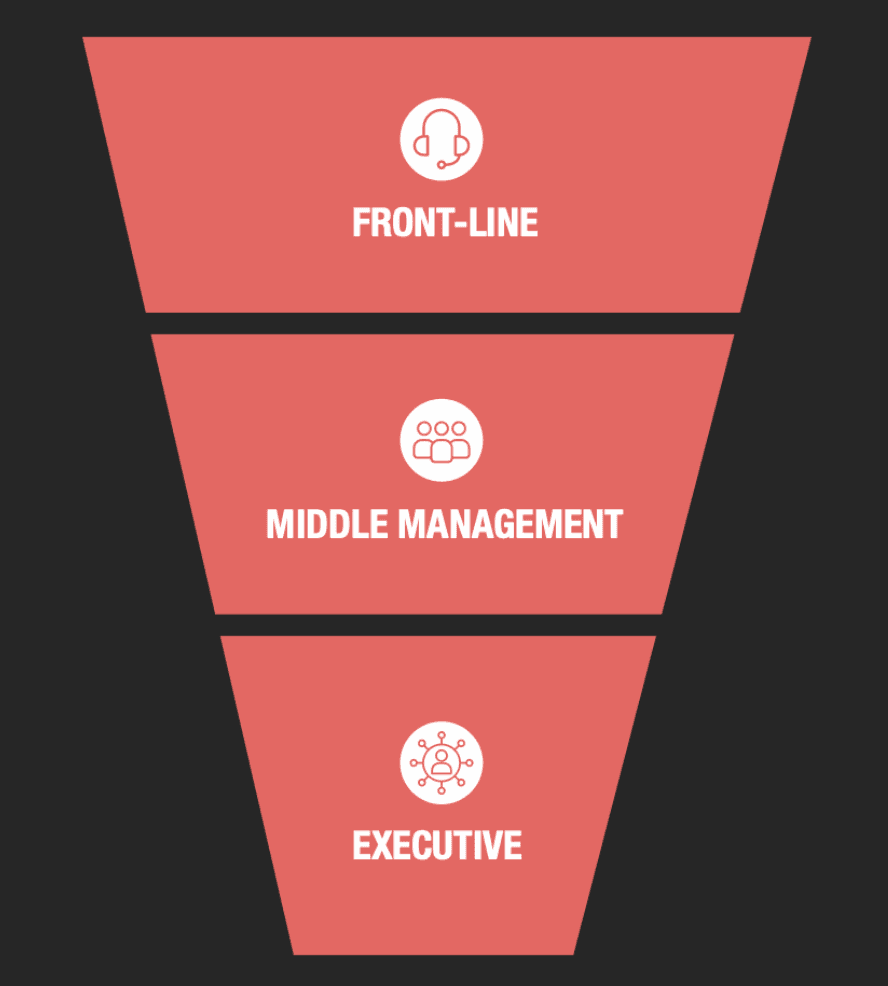 Step 3: Automate (Almost) Everything
Take the manual effort out of the equation!
It's simple: Streamline your NPS program through automation. This will lead to reduced full-time employees (FTEs) and lower costs for running your program.
Automating capabilities, like, for example, fire-fighting, where you can use workflows to automatically assign priority detractor cases to frontline employees, is a good example of when automation should come into play.
This reduces the likelihood of having high-risk customers slip through the cracks.
At this stage, think about:
What aspects of my workflow do I want to automate?

What manner of escalation should I use?

What employees should be responsible for which tasks?
Step 4: Integrate
Bring your NPS data full circle by ensuring your results are integrated into your customer relationship management (CRM) system(s).
Integration enables visibility across departments in an organization. This allows employees in customer-facing roles like customer service and sales to know the value that their "extra" effort will have.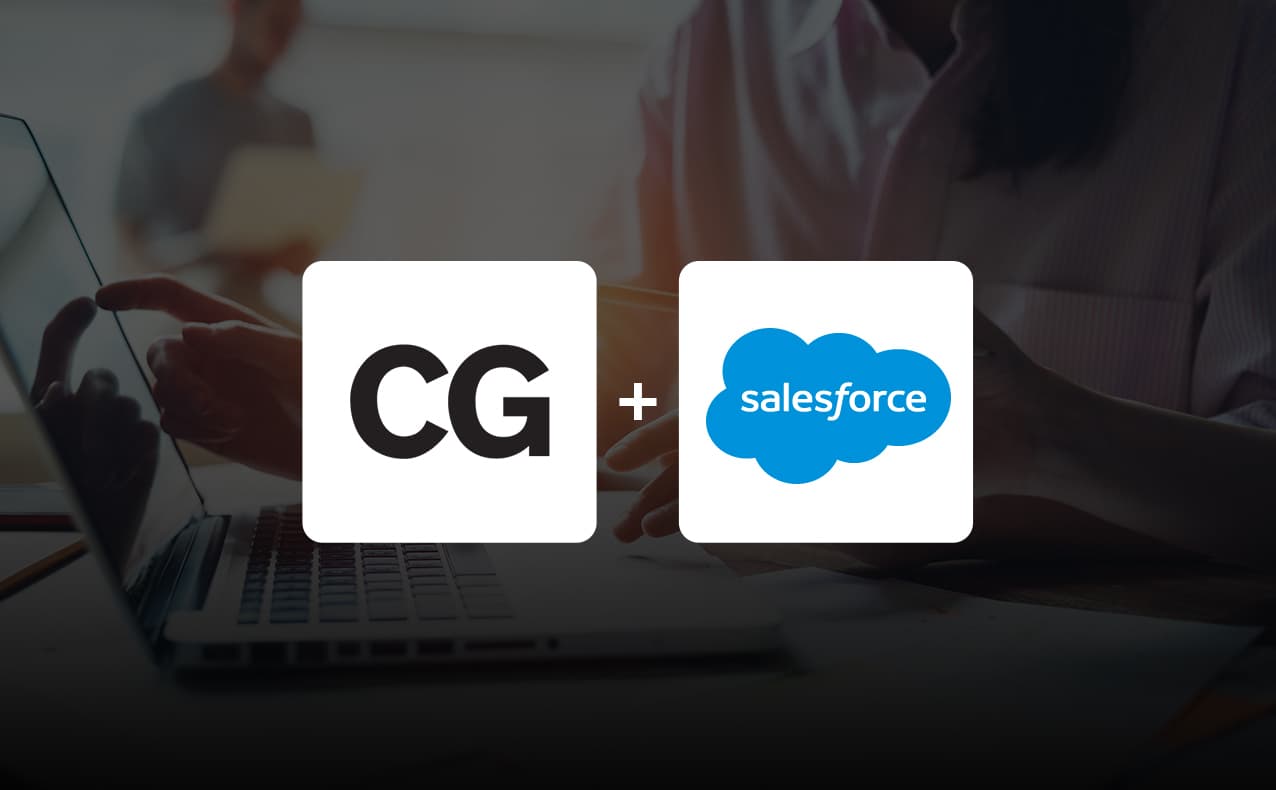 By bringing together the different jigsaw pieces of your CRM landscape, you can provide seamless reporting on how each leg and arm of the company is functioning.
See how one of our customers is using Salesforce to do just that:
"
The Salesforce integration is great because it saves time, it ensures we are always organized, it makes results available to the entire organization, and it helps keep individuals and teams accountable.
Amanada Dunn
Verafin CustomerGauge power-user since 2013
Now, think about your current landscape:
What pieces of your CRM jigsaw are vital to the NPS program?

Are these integrations available with your NPS tool?

What are the steps you need to take to integrate your CRM solution(s)?
Step 5: Keep It Short
Fun fact: No one wants to answer your 5-page survey.
In our State of NPS Benchmark report, 50% of respondents said to keep surveys down to 3 questions or less.
There are two reasons to approach surveying this way:
Customer perspective Customers want their voices heard, but not at the expense of their time. Also, customers are smart, and they know that while surveys help in addressing their concerns, the company is just as equally benefited. So, what do you assume the customer is thinking when they receive a survey request with 20+ questions? One word: "UGH".
Business perspective To understand why less is more when it comes to surveying, just look at the statistics: response rates are significantly higher (33%). By minimizing the amount of questions, you're also honing in on the questions that really matter to get actionable results.
When developing a survey, here are the questions you should be asking yourself:
What do I need feedback on? What programs will I attach my surveys to?

What type of data am I looking for insight into?

What type of meaningful questions can I ask that are specific enough for my customers to answer easily and honestly?

What are the drivers behind my detractor's dissatisfaction and my promoter's satisfaction?
Step 6: Fast Fire-Fighting
Once you overcome the trauma of realizing you won't always please everyone, it's important to address customer issues and ensure you close the loop within at least 48 hours.
In ou Benchmark Report, respondents found that their retention rates increased by a whopping 12% by following this 48-hour rule.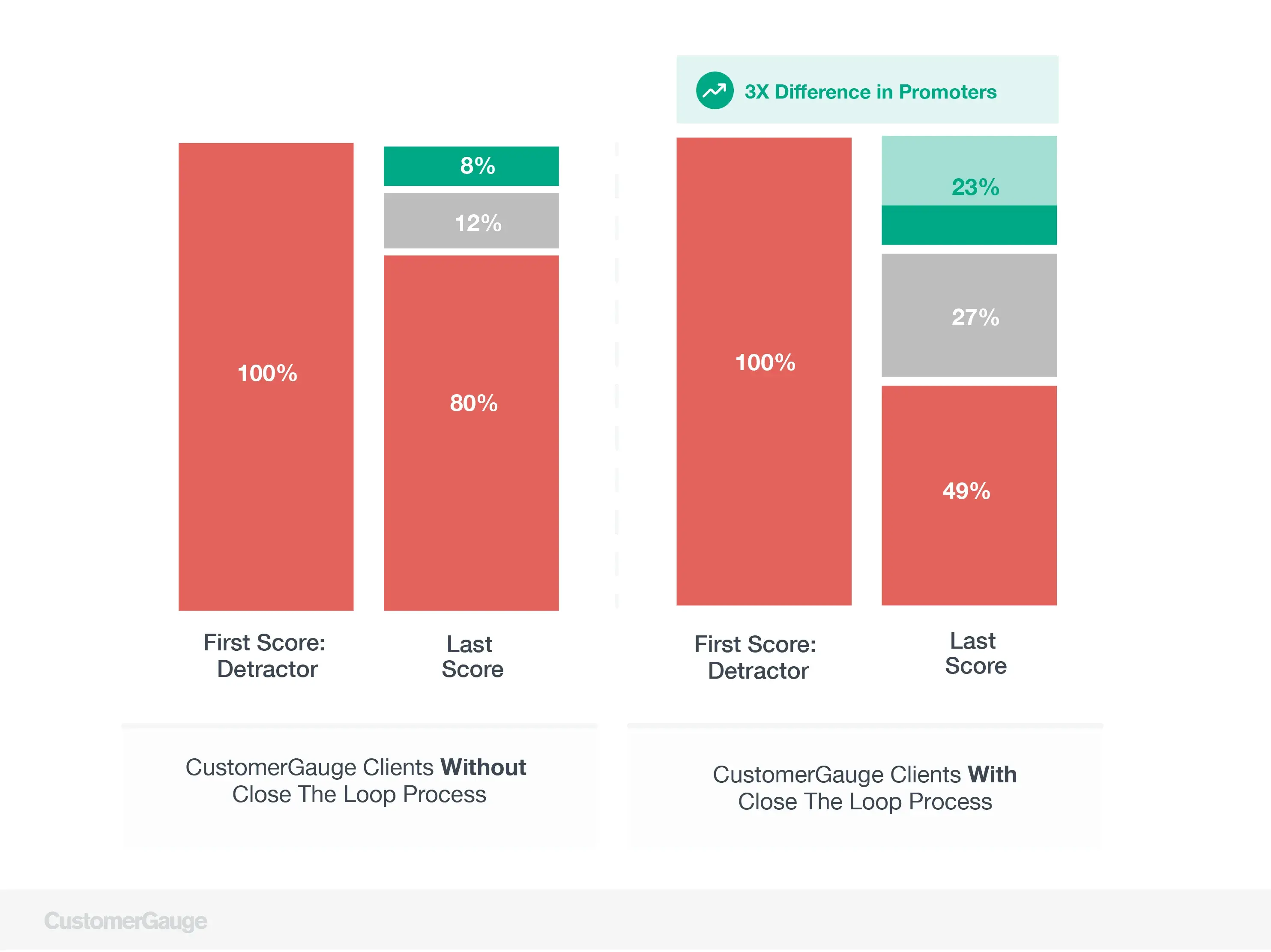 If you follow up with detractors quickly enough, our studies have shown that you can easily turn detractors to passives and eventually promoters, or jump them right to promoters!
Check out this quote from one of our customers:
"
Working with the Firefighting tool in the CustomerGauge platform has made it possible to embed systematic processes within our organization to close the loop on customer issues.
Jacob Christianse
Nilfisk CustomerGauge power-user since 2013
At this stage, ponder some of these questions:
What workflows need to be put in place to ensure fast action?

How can I automate these processes so they are assigned to the right frontline employee?

What led the detractor to be dissatisfied? What keeps my promoters happy?

What will put me back in my detractor's good graces?

What can I do to ensure future steps are taken so that the problem or similar problems do not occur again?
Step 7: Follow-Up
Manners matter! Just look at the statistics: Over 75% of NPS frontrunners send thank-you follow-up emails.
This is a simple way to engage with your customers and remind them that their voices have been heard. It's also a good way to say 'thank you' and show them what actions you have taken as a direct result of their feedback.
You can create even more value through thank-you emails by pushing special discounts and promotions to valued customers. Or you could implement thank you emails into your customer loyalty programs to recognize those clients who have stood by you over the years.
Here's a good example of a great thank-you experience:
I bought one of the last DIY embroideries of a particular kit from a woman named Jen who ran an Etsy store called Lovely Messes (I like to hang my art around my apartment like a proud parent putting their children's fingerprints on the fridge).
Anyway, when I bought the item, I left her a message about how much I loved her kits, as I have awful ADHD and always need to be doing something with my hands. A week or so later, I got my package and found that she had included another kit for free and a handwritten note thanking me in a very personal way.
I also received a follow-up thank you email, and I hope my package got to me okay. BAM! Jen created a loyal customer.
While connecting on Etsy may seem small scale, it does hold the same sentiment you want to achieve with your customers: authenticity.
At this point, you should really be thinking about what kind of "thank you" email campaign you are looking to run, and just how personal you want it to be.



Step 8: Share Internally
Don't keep your results a secret! It's important to share your NPS results within your company.
Why, you ask? Because it...
Makes people/departments accountable For company-wide change to happen, you need everyone to believe they play a part. By sharing your NPS results throughout the company, you allow departments and managers the chance to see what they can do, on a program-level, to improve customer engagement and contribute to raising the score.
Promotes individual improvement What can I do to make an impact on my company's perception? What steps can I take in my own performance to contribute to that image? What can I do in my daily tasks to improve the experience for customers?
Creates a company-wide culture that aligns with the customer It was Jeff Bezos who said: "We see our customers as invited guests to a party, and we are the hosts." Customers are your most important asset. When everyone feels they are contributing to the customer experience, the customer becomes central-focus.
Step 9: Share Externally
Make transparency your policy! Besides sharing within your company, share results with your customers. Since we don't want to look hypocritical, we at CustomerGauge practice what we preach.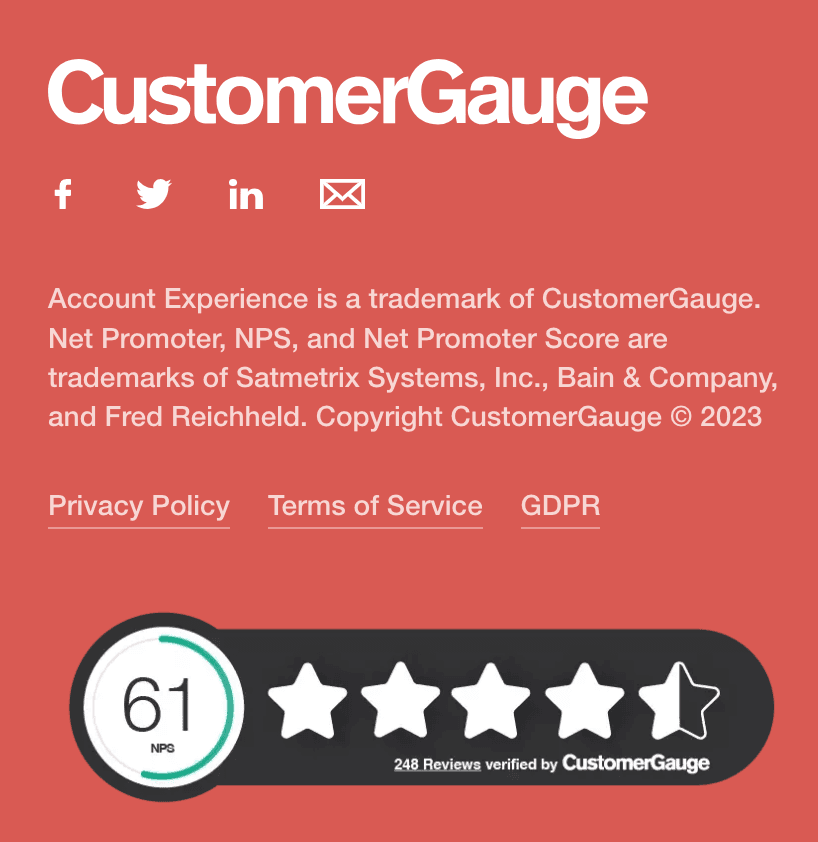 At the very bottom of our homepage, we have a fun little widget that displays our NPS score for all the world to see (as shown).
This is just one of the tools that can be used to create greater transparency with your clients. You can also show off some of your customer feedback online, so consumers can apply trust value to your brand through reviews.
At this point, start thinking about:
How best can I show my customers or prospective customers my NPS score?

How can I present customer feedback in a meaningful way to promote my brand?
Step 10: Use a Proven Tool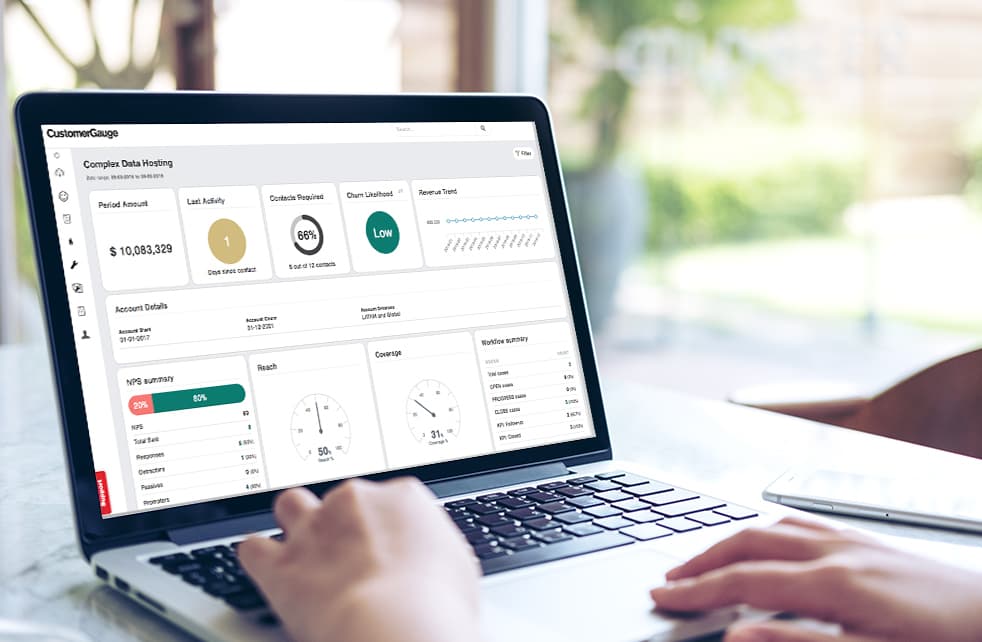 To implement steps 1 through 9, a tool needs to be in place to provide some bandwidth for the programs you want to enact.

At CustomerGauge, we offer all of the capabilities you need to align your NPS as discussed.
From automated fire-fighting to integrating with CRM solutions like Salesforce, we provide the CEM and NPS features to get your program off the ground and running.
Read More: 10 Best NPS Software for B2B
About the Author