As Mike Myatt put it in his article, "How to Lead Change…": "If you're not willing to embrace change, you're not ready to lead."
The good news is that if you've made it to this blog post, most likely you're at least willing, and perhaps even eager, to initiate change within your organization.
So, take a moment to pat yourself on the back, because as we all know: change is hard.
It's even more difficult when change isn't just something you, yourself, can initiate alone. Organizational change can seem an almost impossibly daunting task—especially when it comes to those businesses grounded in 5, 10, 20, 30 + years of tradition and status quo.

Change management is a management discipline that helps guide employees and outside parties to successfully execute large, often cross-departmental, projects and initiatives. (Prosci does a great job of categorizing change management into three different disciplines.)
Onboarding or transforming a Net Promoter program is most certainly an organizational change management exercise—and one that can go wrong without proper guidance and preparation. Luckily, many businesses before you have done so successfully, meaning you can learn from their example.
In John Kotter's book, Leading Change, the Harvard Business School professor identified 8 "practical" steps to succeed with change management. Guided by the expertise of Kotter, in this article we'll look at how to take these steps and transform them into a best practice guide of Net Promoter change management, including:
Creating urgency and rallying the troops around the customer
Developing a customer-centric strategy
Giving people the power to act
Institutionalizing the changes
To get started, let's look at what types of changes a Net Promoter change management project would introduce.

A Net Promoter Change Management Project
A Net Promoter program introduces a number of changes within an organization. For smaller companies that already have general customer-centric practices in place, implementing an NPS® program might come more naturally. However, for enterprise-level businesses, the transformation will feel more like a change management exercise.

Here are some of the specific changes introduced with a Net Promoter program:
New metrics
The most obvious change is the introduction of the Net Promoter Score®, either for the first time or in a more formalized fashion. The metric will not only become a vital KPI at a departmental level, but a company-wide level as well. As the champion of your NPS change management project, you need to push for transparency and consistency when it comes to the metric, and the follow up actions (which we'll get to next) it will require.
New workflows
NPS should always introduce new workflows within an organization, as the most important part of your NPS and customer feedback program is how you act on the results. We often see these workflows take up less than 2% of company resources, however, they may, at first, seem like an extra burden. However, you'll quickly find that little extra resources should be needed and that the people delivering experiences should also be the people following up.
More surveys (and shorter!)
Net Promoter surveys are not a catch-all for your survey program. However, because of their shortness, inclusion of drivers (making it easier to pinpoint root cause), and the ability to use both relationship and transactional surveys, many companies may increase the frequency of surveys.
Research has shown that shorter (2-6 questions) and more frequent surveys (one relationship survey every quarter), boost retention by 2-5% per year. This is due to the fact that shorter surveys tend to increase response rates, which has a direct correlation to your overall Net Promoter Score.
Why? Because a more engaged customer base is generally more satisfied—as by having their feedback you have the ability to adjust issues.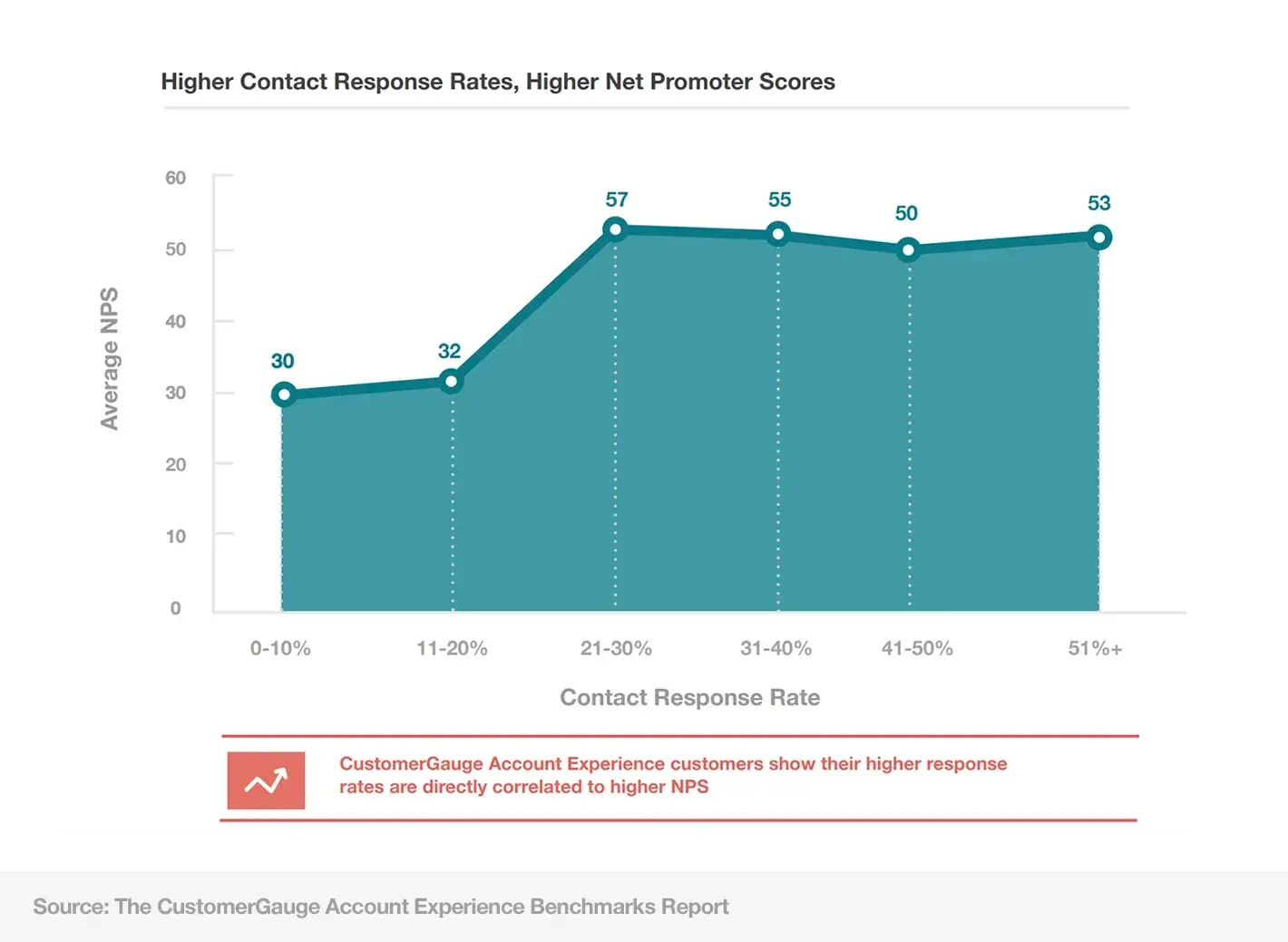 In addition, many companies choose to follow up key customer interactions with short transactional surveys to better understand how these interactions impact loyalty and resolve issues faster.

New insights
The insights that come out of a Net Promoter program may bring to light some surprising revelations or confirm suspicions within a company. These insights will require more work, introducing new processes, and initiating organizational changes.
Many IT companies turn to agile development methodologies nowadays and NPS can fuel this transformation. When IT companies realize they lack customer feedback in their development processes, agile development becomes a natural choice as it often integrates with NPS.
We have also seen companies that change their call center organizations to provide faster solutions while leaving difficult cases to special task forces.
Changed revenue focus
Once a company establishes a link between NPS and retention, along with referrals and up- and cross-sales, additional attention will be paid to retention revenue. Robust customer success departments, specifically at tech companies, are a good example of how businesses are beginning to view customer satisfaction as a vital indicator of growth.
In fact, according to HubSpot Research, "growing companies are 21% more likely than their stagnant counterparts to say that making the companies customers successful is 'very important'." Additionally, referrals within a Net Promoter program also contribute to new sales, and provide additional, more qualified opportunities that close faster.
Now that you have an understanding of the type of changes coming your way, let's look at four specific change management best practices when it comes to your Net Promoter program.
Create Urgency and Rally the Troops Around the Customer
Establishing a sense of urgency is key to successful change. If your colleagues don't understand why they should move from a product-centric to a customer-centric strategy and why this journey should start today and not later, you are unlikely to gain the internal support needed for your NPS program to succeed. You may kick it off with limited resources, but you are unlikely to succeed with more than calculating a Net Promoter Score.
It may seem difficult at first, but here's a few steps to get started:
Start with your executives: Your C-suite team are the ultimate decision-makers. Having their buy-in at the start can speak wonders to the ease of change and implementation down the line. Specifically:

Show the "problem" through key loyalty metrics (e.g., If your retention rate < 90%, you lose at least 10% of yearly revenue.)
Show competitors' Net Promoter Scores
Consider running a pilot survey to demonstrate key takeaways
Bring in external consultants to educate if the above steps fail

Rally cross-department mid-management: Create buy-in by building a cross-organizational program that brings in relevant departments that will benefit from the program: marketing, sales, customer support, customer success, customer experience, product, etc. Build a strong case for how the insights gained from the program will empower each department and improve current operational processes. Be clear about the responsibilities once these insights are provided, but push the long-term benefits.
Don't forget the frontline: The frontline is the public face of your company. Their buy-in is important not just from an adoption standpoint, but from an employee satisfaction point of view as well. Empowering employees with the right tools to do their job increases workplace satisfaction. We'll talk more about empowering your team further down in this article.
Develop a Customer-Centric Strategy
Building a customer-centric strategy for your Net Promoter program starts by looking at your customer journey map. For B2B companies and even B2C, this can be a difficult process.
However, the benefits are substantial. With a well-defined customer journey map you can:
Clarify personas, their goals, and expectations: Companies have different buyers and users and they may have different customer journeys. If you do the extended version of a customer journey map, you should list these personas, their goals, and expectations, to better understand their journey.
Identify the customer touch points within your business: To build your Net Promoter program, and specifically your surveys, you must first understand your customer journey. Which touchpoints do you wish to measure and how do you capture their impact on your Net Promoter Score?
Create empathy maps explaining the emotions a persona experiences within a touch point: A perfect customer journey creates deliberate emotions throughout the journey. Therefore, when you map your customer journey it makes sense to list which emotions each touch point should evoke, and how to tackle unwanted negative emotions.
Visualize the customer journey: A visualization makes it easier for people to not only understand what you want to measure but also allows them to see the company through the lenses of the customer.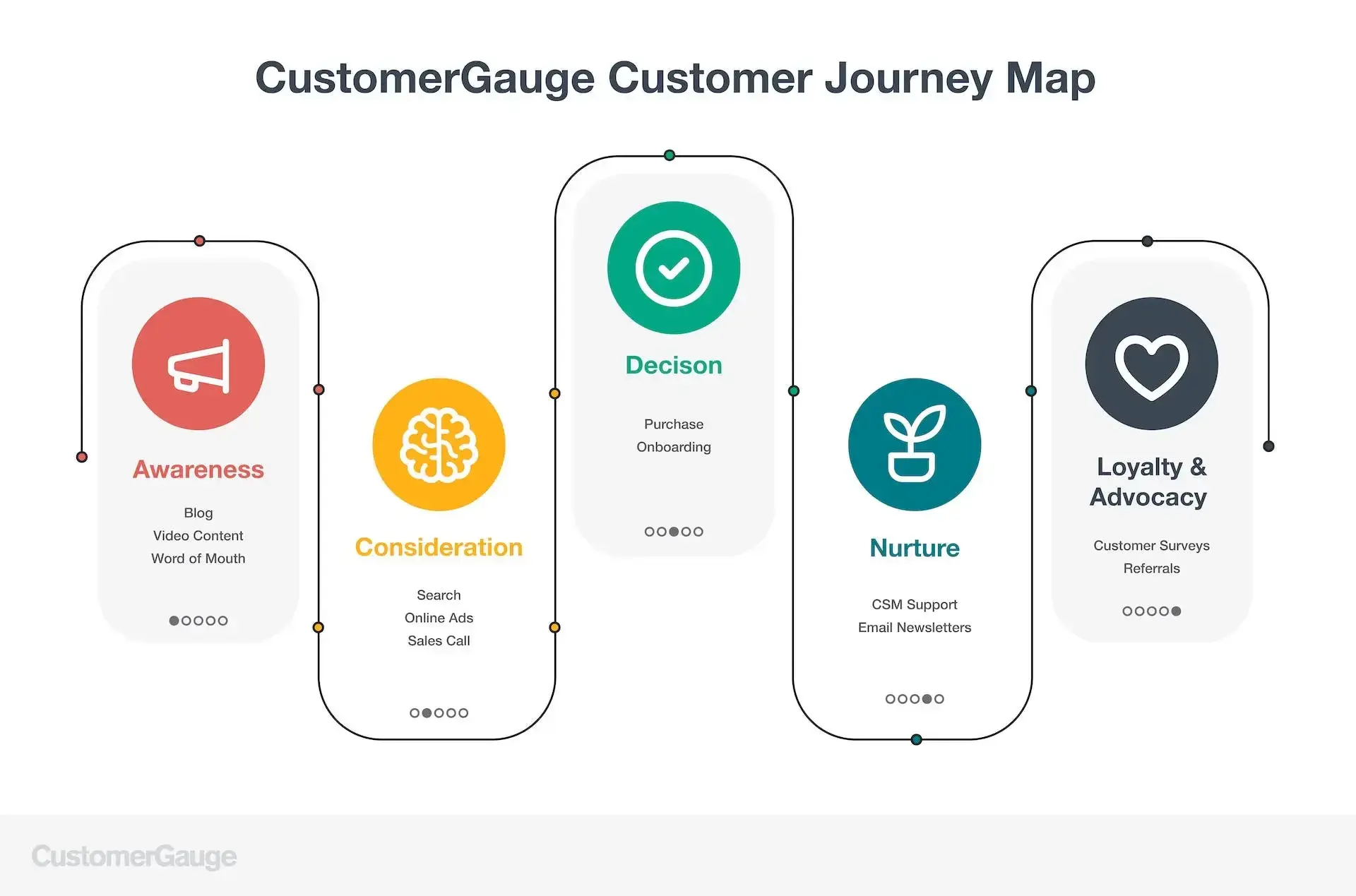 As mentioned in the previous section, having cross-organizational buy-in is important to the success of an NPS program.
Having departmental agreements on a customer journey map is vital. People in a sales department may believe their interactions with the customer are the most important, people in product units may think the product is key, and people in service units may think that services are what make the difference.
The customer journey map illustrates that customers have more than one important interaction and that they don't see their journey as individual interactions, but as one experience.
Give People the Power to Act
Employees need the ability and tools to achieve the changes they are looking to make. One of the quickest ways to spell doom for your Net Promoter program is to list out goals across your organization while providing no way to meet them.
Before SaaS became a major influence in the CX and Net Promoter space, companies would frequently rely on everything from spreadsheets to Word documents to track customer engagement and survey results. For the enterprise, this is no longer an option. Luckily, we've come a long way from Microsoft Excel since that time.
Companies like CustomerGauge can now sit on top of your CRM and help manage the entire survey, follow-up, and retention growth aspects of your NPS and CX program.
However, tech isn't enough.
And we're the first to admit that. Establishing clear business processes and standards alongside well-defined training materials is essential for not just the success of your program, but your employees as well. "Closing the feedback loop within 48 hours" won't be an achievable goal until your organization creates standards and procedures around your follow-up process.
Areas, one of the largest global catering companies in the world, serves millions of customers as they travel through airports. When rolling out their Net Promoter program, Areas created an extensive training program that walked through the "Voice of the Guest" cycle. Coupled with the CustomerGauge platform, Areas successfully delivers one of the best "guest" experiences in their industry.

Institutionalize the Changes
You must institutionalize the change and avoid your NPS program from being cut off. Making customer-centricity and your NPS program part of your company's DNA is the key to long-term success.
Companies like Lego and Apple have both excelled in this respect. Apple's own Steve Job'sconstantly emphasized the importance of putting the customer experience at the center of everything Apple does:
"You've got to start with the customer experience and work back toward the technology - not the other way around." - Steve Jobs
Lego's story goes even further. Once at a lost for understanding what their customer base wanted, NPS transformed their CX approach and saved the company from the brink of bankruptcy.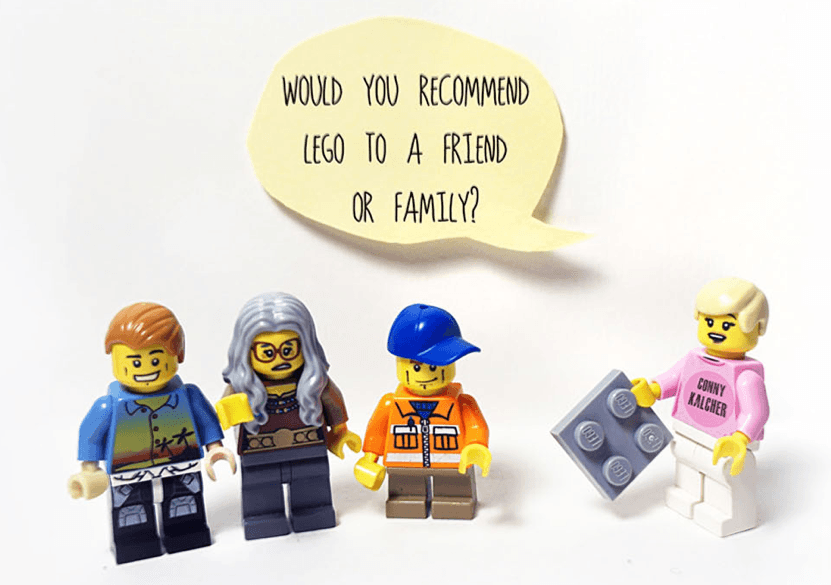 Large organizational change is never easy. However, these four best practices are a great place to get started if you're looking to transform the way your company approaches the customer:
Creating urgency and rallying the troops around the customer
Developing a customer-centric strategy
Giving people the power to act
Institutionalizing the changes
If you're looking to learn more about Net Promoter and how to phase it into your business model, reach out to a member of our team today!

About the Author