When you ask the Net Promoter® question in a survey, you are looking for whether a customer is willing to recommend your brand, product, or services to friend, colleague, or family member. Your next question in the survey needs to then identify the WHY behind whatever score is given.
This is where drivers come in. If you want accurate, plentiful feedback, you need to ensure your surveys are short, sweet, to the point and frequent. However, you also want ensure you are getting ample and helpful information for:
Follow-up action
Business decisions
Reasons for detracting
Monetizing opportunities for promoters
Drivers not only make your surveys short, thus allowing you to increase their frequency, but also enable you to more easily identify how touch points within your customer journey impact your overall Net Promoter Score®.
In this article, we'll look at how companies can use drivers to represent touch points within their customer journeys and thus identify what actions can be taken to impact their Net Promoter Score.
When to Use Drivers in Your Surveys
As previously mentioned, after the preliminary Net Promoter question, the follow-up question should help identify why your company received the score they did.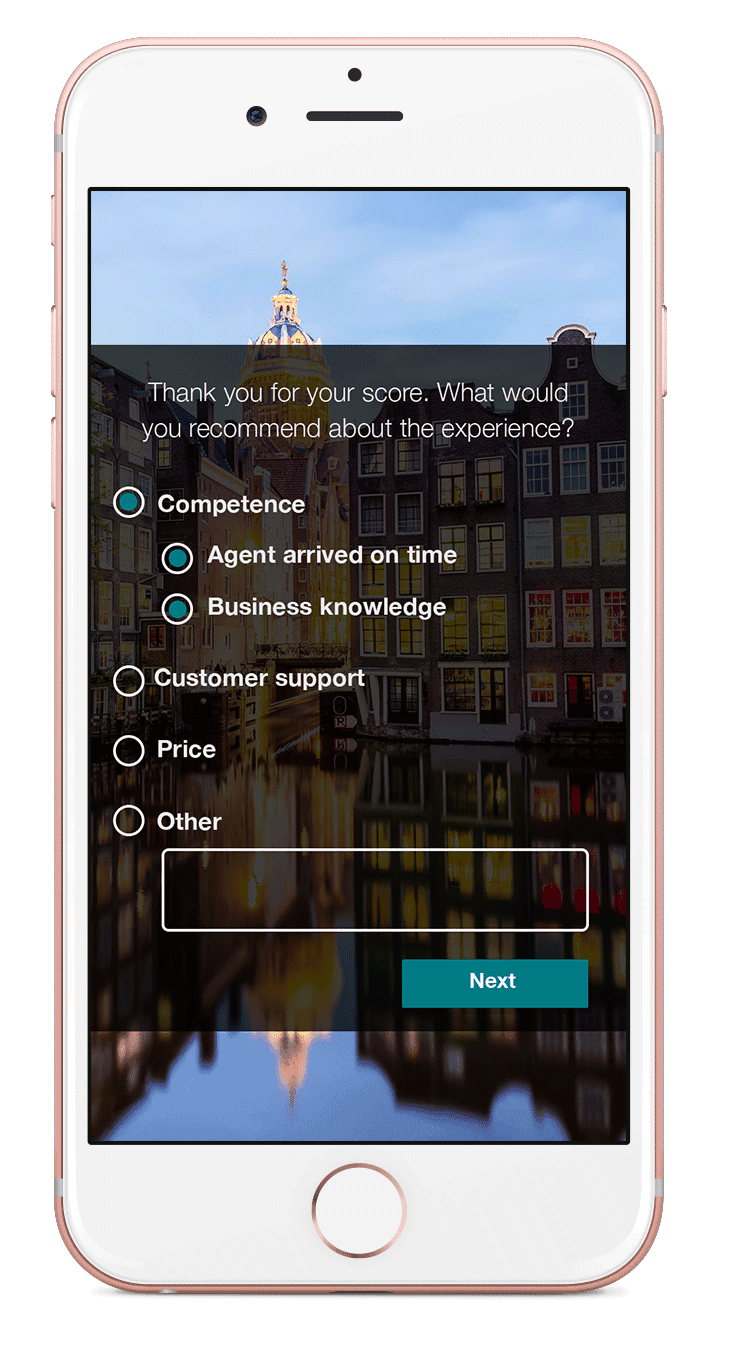 Depending on where you customer falls—promoter, passive or detractor—the question could be:
For detractors: Thank you for your score. What are the main reasons for your score?
For passives: Thank you for giving us a good score. What should we improve for you to give us a 10?
For promoters: Thank you for giving us such a high score. What are the main reasons for the score that you gave?
At this point, companies can use level 1 and level 2 drivers, like the example shown here, to better understand how certain touch points in the business impact the overall Net Promoter Score.
Level 1 drivers should match key touch points within a customer journey, from the customer's point of view. Level 2 drivers are supplementary to level 1 drivers, and provide a closer look at root cause. However, when looking to identify which drivers to analyze for Net Promoter Score contribution, level 1 drivers is where it's at.
Using Driver Analysis to Identify Net Promoter Score Contribution (And Root Cause)
In our eBook, Root Cause Analysis, we look at how driver analysis is used to:
Understand how drivers contribute to your overall Net Promoter Score
And, therefore, how to grow your Net Promoter Score with this information
At CustomerGauge, we help our customers do just that by providing an in depth analysis on how to turn those survey checkboxes into a strategic business strategy for improving customer retention.
Rehmann Group is one such customer. With their driver survey information, Rehmann can dig deep into the drivers of loyalty and dissatisfaction among their client base.
During their driver analysis, Rehmann found that one of the drivers with the biggest impact on their Net Promoter Score and retention was "accessibility and responsiveness".
"It has an impact of about 18% on our Net Promoter Score." - Mitch Reno, Director of Customer Experience at Rehmann
With this information, Rehmann was able to make a significant impact on improving their Net Promoter Score. If you'd like to learn more about how Rehmann uses drivers to impact their Net Promoter Score, you can download the full case study here.
Learn how to get to root cause 94% of the time with drivers!