Key Results
Promoters determined to be 2x more valuable than Detractors using CustomerGauge revenue integration
100% follow-up on Account Detractors and Passives using CustomerGauge
Continuously growing NPS year over year since onboarding CustomerGauge
Business Overview:
Wajax, founded in 1858
Canada's longest-standing and most diversified industrial products and services providers
Business Operations Overview:
700,000 transactions with customers per year
Average 3-4 interactions through individual interactions before purchase
3-4 million interactions with customers per year
3,000+ employees
100 locations
10 major product categories
Introduction
Wajax is a Canadian distributor in the selling, renting, and after-sale and service support of equipment, power systems, and industrial components across 100 different branches.
Over the last four years, our team has worked closely with Justin Warren, Senior Vice President of the Industrial Parts and Engineered Repair Services Business.
The Service Business team spearheaded implementation as Justin says, "Like a clean sheet of paper," because without any pre-existing customer experience (CX) programs at Wajax, they truly had a fresh start.
Wajax partnered with CustomerGauge to develop their program, understand critical customer interaction points, and engage every department at Wajax to ensure this was not seen as a corporate initiative.
Jump to today: they've found game-changing data and continue to launch company-wide initiatives to build a culture of providing great customer experiences.

Unlocking Valuable Customer Data With CustomerGauge
Here we are a few years after beginning with CustomerGauge: Justin not only looked further into Account sentiment but also began using a robust financial integration with the software.
The data they found was Justin's most critical rally and call to get employees on board with furthering their CX education: promoters spend 2X more than detractors.
There was no more questioning "Was this worth the effort" or "Is Net Promoter a real metric?"
The data showed the financial result of investing in a B2B Account Experience program, resulting in internal buy-in.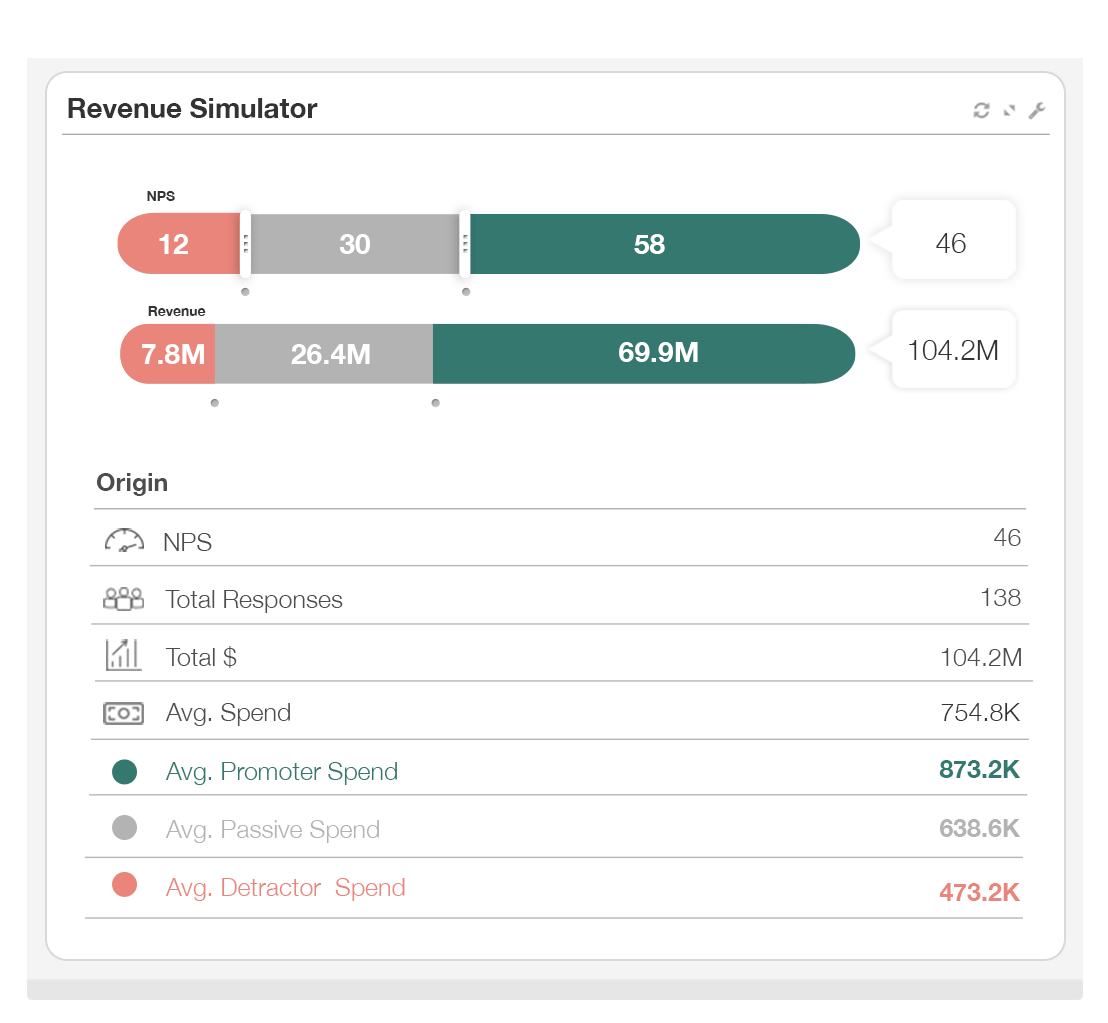 Justin and the team used CustomerGauge's revenue simulator tool to look at their data from a birdseye view and understand where their revenue lies.
"
It was the launch of CustomerGauge's revenue simulator that inspired me. I said, 'Wow, here's somebody who finally gets it — it's all about driving revenue.' And that's what helped us take our transactional data and make our calculations.

Justin Warren
Wajax
We already know promoters are worth 2x that of detractors…imagine the revenue impact of focusing your entire program on turning them into promoters?!
Massive.
Their success didn't stop there — Wajax also achieved a 100% follow-up rate with detractors and passives.
Justin's team follows up with every detractor and passive, with conversations ending great no matter the level of dissatisfaction originally. By taking their feedback seriously and quickly closing the loop, they continue to turn detractors and passives into promoters.
Looking ahead, they'll be moving into promoters and focusing on hitting the same target.

Wajax's Customer Experience Evolution
Their Net Promoter Score (NPS) program that launched in 2017 was brand new, offering an exciting opportunity to dive in and measure CX at every interaction point.
Justin mapped out the different customer journeys to articulate feedback through the lens of the four major touchpoints at Wajax: selling parts and equipment and providing shop or bill-based service.
Additionally, they wanted to see how they compared locally, at the branch level, nationally, and overall how one region was doing versus another.
With the complex account and divisional structures of Wajax, there was only one platform with the right B2B focus that could do the job: CustomerGauge's Account Experience software.
It wasn't long before they began to take action on that data, a stage in CX program development that businesses tend to glance over — it's not a 'set it and forget it' system!
However, Justin and his team quickly took action on their customer metrics to start improving the business.

"
Trying to drill down on strengths and weaknesses within different people in that specific account is where we're really trying to advance and develop the program further. We recognize that if want to grow as a business, then the first step is making sure we have really good customer metrics because it's hard to grow an account if there are underlying issues (like detractors).
Justin Warren
Wajax
Happy Employees Lead to Happy Customers
Luckily for the Service Business team, the desire to provide great customer experience is rooted within Wajax's DNA — you have to be doing something right with an impressive reputation since 1858.
So, getting buy-in from the top for building out their program was easy.
Though, Justin didn't want their CX initiatives to be siloed to upper management. It was important to him that the entire business knew the NPS language and customer survey processes.
It wasn't until they received their customer data back that they found their top two drivers of satisfaction were:
1. Easy access to technical or service support
2. Knowledgeable and helpful Wajax representatives
With all of Wajax's service offerings, 32,000 customers agreed that their favorite aspect of the company is the people!
Justin and his team took this valuable information and doubled down on exciting campaigns, contests, and rewards. They were certain that investing in all 3,000 employees would positively impact their customers, too.

Employee Education, Contests, and Rewards
Justin began by implementing mandatory voice of customer (VoC) training for every new employee's onboarding in addition to periodic sessions for existing ones.
By providing as many educational opportunities as possible, the distributor ensures all employees have a strong understanding of why they're focusing on customer experience and can position it as one of their core values.
But they didn't stop there.
With data found using CustomerGauge, Wajax now communicates consistent service expectations and enhances their team's technical knowledge and skills to differentiate themselves around their most important driver of satisfaction.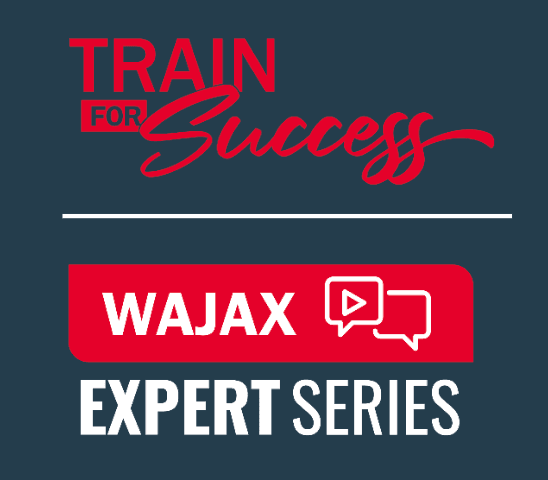 And of course, with all the hard work Wajax employees put in each day to deliver stand-out experiences, rewarding those that go above and beyond each day is key.

"
One of the nice things as someone who sees all of the feedback is that we have many examples of our customers naming individual team members who provide them a great service every day.
So, we wanted to introduce a process that formally recognizes and rewards those employees. We now have members of our senior management team travel to a specific location and surprise that employee with their award, and that is recorded for our monthly calls.
Justin Warren
Wajax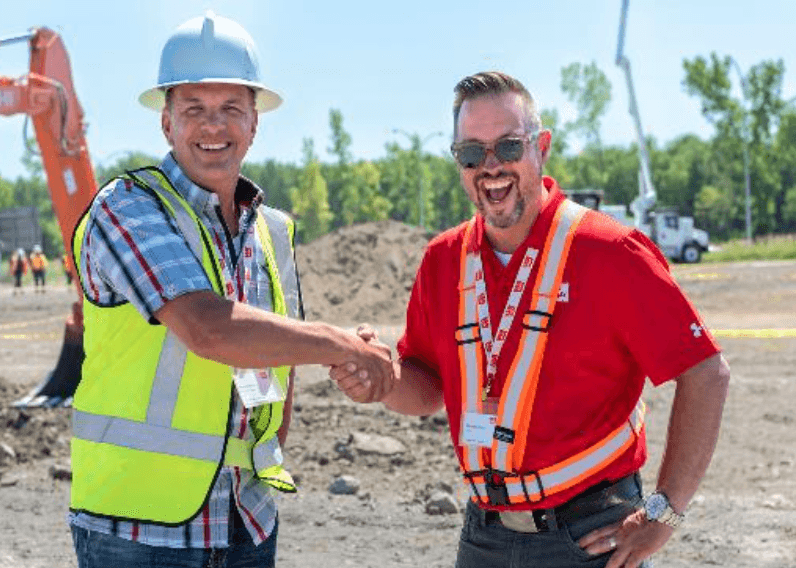 Today's Challenge
With Wajax's customer experience evolution, their challenges look a bit different than they did in 2017. Now that their program is developed, Wajax's focus is shifting to becoming better and better with streamlined processes and overcoming tactical hurdles.
His first goal this year is to cut down their closed-loop feedback to 48 hours by finding a way to synchronize their transactional data that lives within a separate system.
This was a big takeaway for Justin at Monetize! Europe's leading VoC conference presented by CustomerGauge last year. Justin took center stage to share Wajax's CX evolution and is ready to apply what he learned from others.
Wajax also wants to focus on major account coverage and increasing response rates, though Justin's goal for his team in 2022 was completely surpassed!
So, new benchmarks are officially in order.

Additionally, Justin wants to investigate deeper on branch coverage by looking in at local facilities. This is to see if they're hitting their individual response rates to ensure each location's NPS is as accurate as possible.
The Future Of Wajax's Account Experience Program
Wajax is a great example of a company that completely bought into the process of customer experience (with help from the hard facts!) and continues to find success as a result.
They communicate the NPS score in their annual report, talk about the program internally at town halls, and drive home the value their customers get from the program.
Not only do they send transactional surveys, but they also send relational surveys focused on customer drivers, led by the expertise of the CustomerGauge team. And with that, Wajax's scores have continually improved over time.
Today, Justin plays a leadership role throughout their VoC process, guiding exciting 2023 initiatives and asking the burning question: how do you keep the program continually fresh?
Wajax is always looking to get better every day, and that includes launching new internal initiatives to acknowledge their hard-working employees.
In 2023, they plan to not only tackle the challenges above but expand marketing efforts through customer campaigns, engaging employees through campaigns and contests, automating reporting, and much more.

"
There are 3 or 4 major core values within our business. First, safety — everybody has to come home safe as we have people working in precarious conditions, so that's always #1.
Then, it's about the team and creating great team experiences, which then links to creating great customer experiences. If you do those really well, next is driving profitable growth and making sure you have the support structure to do so.
Justin Warren
Wajax
Wajax's Full Monetize! Presentation
Interested in how Wajax used CustomerGauge? Book a demo to see how you can, too!
About the Author