The average NPS® score for the financial services sector sits at 44, whereas industries like energy and healthcare are above with 36 and 58 respectively.
The clear correlation between NPS, customer loyalty, sales and profitability of a financial institution has led a lot of financial services companies to adopt the Net Promoter System® and work on improving the customer experience (CX) they offer.
The sector, however, still has a long way to go till it becomes infamous for CX and satisfaction.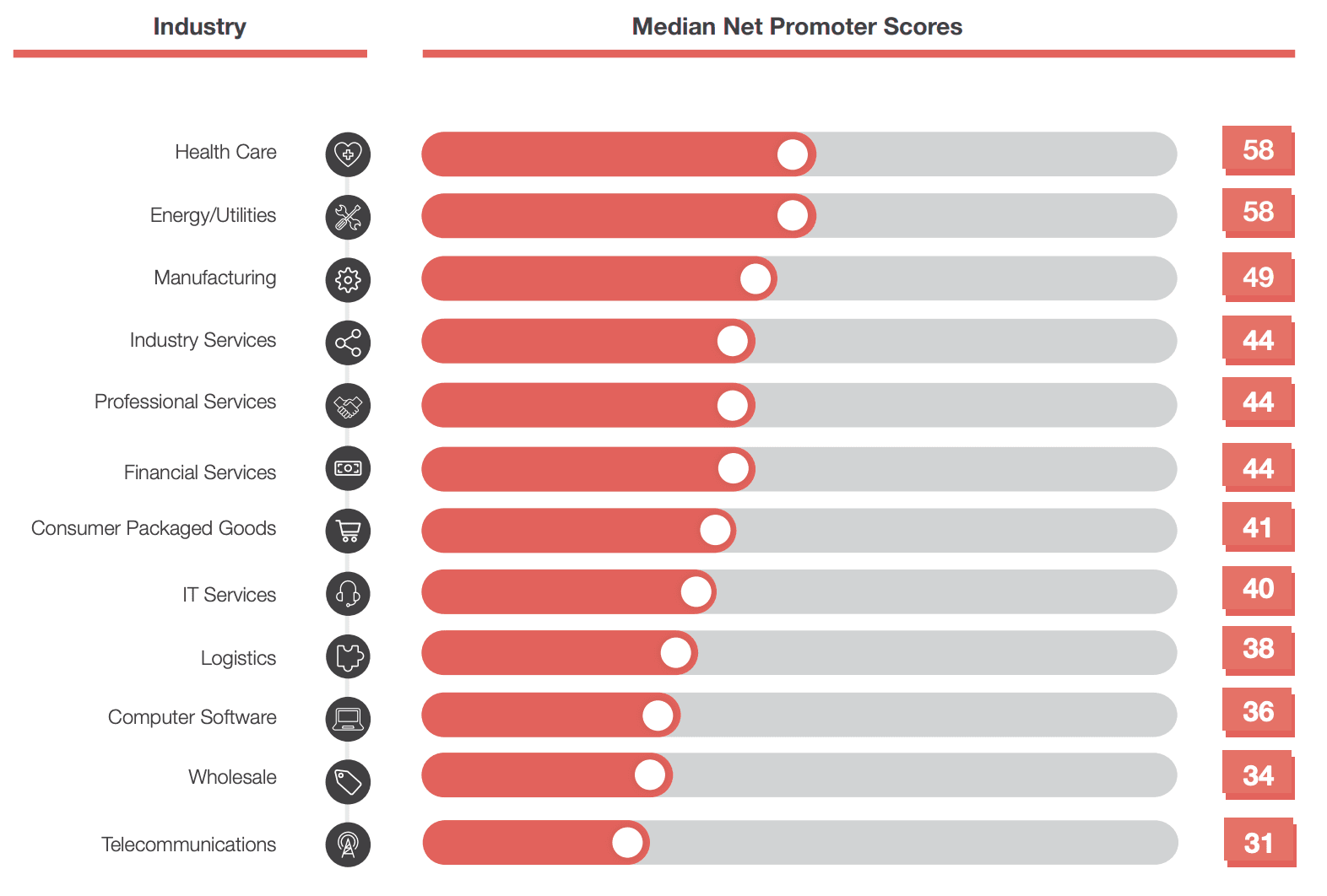 In this case study collection, we will explore the NPS scores of companies such as American Express, USAA, ABN AMRO and HSBC, in order to compare and contrast NPS tactics and best practices.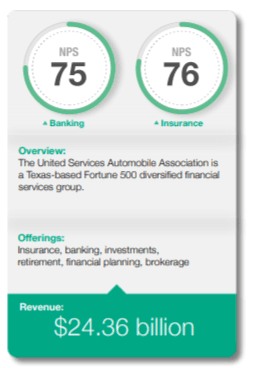 USAA Net Promoter Score - Banking Insurance
The American bank, USAA, is enjoying an NPS score of 75 for Banking and 76 for Insurance—one of the highest in the industry. The ease of doing business with the company, combined with the feeling that customers are treated fairly has helped USAA achieve the impressive NPS score of 75.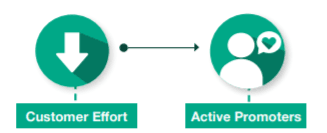 The bank has carefully invested in initiatives that reduce customer effort and lead to active promoters.
"Customer experience is our main priority; the service we provide to our members is the foundation USAA was built on. We are focused on knowing our members and fully understanding their individual needs, so we can effectively provide appropriate and customized solutions to protect and enhance their financial security," says

USAA's SVP of Banking and Insurance Solutions, Thomas Grothues

.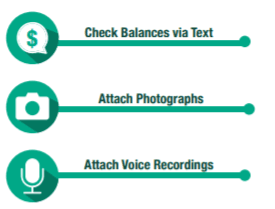 One such initiative was allowing customers to check their bank balances via text message. The brand also now offers technology for customers who have been involved in car accidents, allowing them to instantly attach photographs and voice recordings to their insurance claims, which can be initiated remotely. Such CX investments have helped USAA stay on top of the financial services NPS benchmarks and become an epitome for customer centricity.
American Express Credit Cards
American Express is among the top US banks that leads the NPS rankings in financial services, enjoying an NPS of 32. Positive direct interactions and customer service, and a generous financial rewards program has helped American Express make its cardholders feel that they are valued and getting good value. In turn this has led to prevent switching of accounts to take advantage of introductory deals.
In an interview, Derek Martin, American Express' director of global consumer card sales, retention capabilities and strategies shared that NPS is far from a vanity metric. It has instead become one that has correlated with significant improvements to CX and the business' bottom line.
"People who say you can't correlate the data to actual revenue items—it's not true, at least not in my case," says Martin. "I can show you data that says that as Net Promoter Score rises, customers spend more money, they're more loyal, they're putting more dollars on an American Express card, and they're leaving us less." – Source
Learn More About Financial Services Benchmarks Here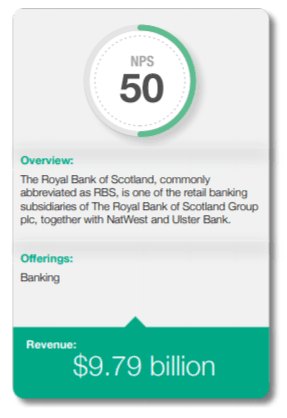 Royal Bank of Scotland
Improving data analytics capabilities will be a crucial component for better CX in the financial services sector. According to Adobe, a full 99 percent of respondents consider "improving data analysis capabilities" to be a key element in better understanding CX requirements.
More than half of respondents (53 percent) plan to increase their marketing analytics budget over the next year.
A great example comes from the Royal Bank of Scotland (RBS)'s recent CX initiatives. In order to better understand, analyze and act upon customer expectations, RBS have appointed specialized teams of "journey managers," empowered to analyze entire customer journeys from start to finish, and order specific functional changes at any problematic touch point. RBS currently has an NPS score of 50 after it increased investment in personalization.
As of now, RBS is committed to "achieving its target of being the number one bank for customer service, trust and advocacy by 2020." As a global organization RBS calculates the NPS for their different business and then looks at improvements each quarter. You can learn more about RBS best practices and long-term targets by visiting their website here.
Learn More About RBS' Long Term Targets Click Here For More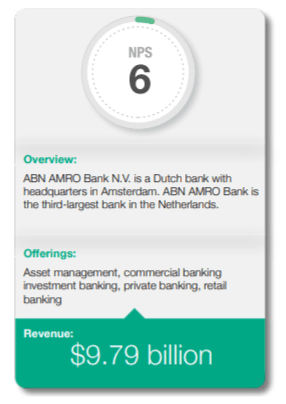 ABN-AMRO Banking
A recent report published by Ipsos MORI, a market research company, and VocaLink, a global payments partner to financial institutions and governments, indicates that European millennials are struggling to adopt mobile payment technology. The study uncovered that while there is a great interest in mobile payments by customers, the lack of features and benefits that today's technology offers is preventing them from changing their habits. What is even more interesting is the fact that the study found that millennials in the U.K. and the Netherlands would be more inclined to use new mobile payment services if such services were offered by their banks, followed by PayPal.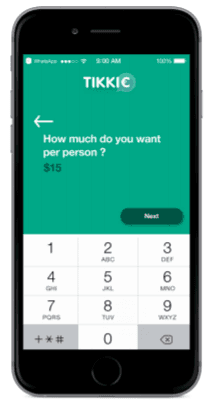 One bank that caught our attention with regards to their mobile payment technologies is the Dutch bank ABN AMRO. The bank's Tikkie app allows any bank customers to send payment requests via WhatsApp, thus making the experience extremely effortless and time-efficient. The requester selects the amount they need to be paid in Tikkie and then the person from their WhatsApp contacts from whom they wish to receive payment from.
The app creates a link that can be sent with a WhatsApp message and then with one click on the link, the person who receives the message is directed to the payment environment. A unique feature of Tikkie is that the user does not need to create a new online bank account or separate e-wallet in order to receive payments. The money is automatically credited to their existing account.
We decided to dig a little deeper and find out the NPS score of ABN AMRO, along with some of the CX initiatives they have launched in recent years. The Net Promoter Score is, in fact, a main focus and objective for ABN AMRO Group. Customer feedback helps ABN AMRO track and act upon client's opinion of the product and service. The bank rolled-out closed-loop feedback throughout the organization in 2016 as a way to continuously learn from their client. ABN AMRO has made tremendous progress in the past three years (coming from an NPS of -23 for their retail banking division).
Initiatives launched in 2016 to enhance CX are the client loyalty program & Meer, the Tikkie payment app and the Grip app, which gives clients insight and overview regarding their spending. CEO Frans Woelders, who we spoke to recently, has established a customer-centric transformation strategy based on NPS and enhanced ABN AMRO's CX by consistently improving customer journeys.
To ensure their CX improves across their different banking entities, ABN AMRO breaks their NPS scores down into three areas: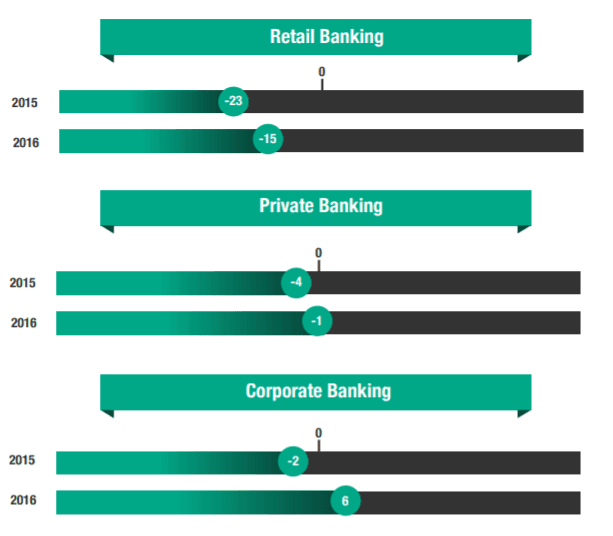 Before you leave, learn more about NPS benchmarks and how to improve your NPS score in our latest NPS Benchmarks Industry Survey.
Get The Most Comprehensive B2B NPS and CX Benchmarks Report on The Planet