Omnichannel is a term quickly gaining traction in the world of customer experience (CX).
If you're unfamiliar, an omnichannel feedback strategy aims to capture customer feedback through various channels for you to analyze at each touchpoint.
So, why is this something you should start doing?
Well, utilizing the right channels effectively opens the line of communication between your business and customers, making it easier to cover every account (which is the key to customer retention).
In our recent webinar, CustomerGauge's Product and Education teams joined forces to share the tried and tested approaches of building an omnichannel feedback strategy in 2023 (& beyond! 🚀)
Let's dive in:

It's All About Account Coverage
The most popular question our team gets from customers is, "How do we increase our response rates?"
Increasing response rates is important because the more you receive, the more accurate your NPS will be, and chances are your score will increase as a result.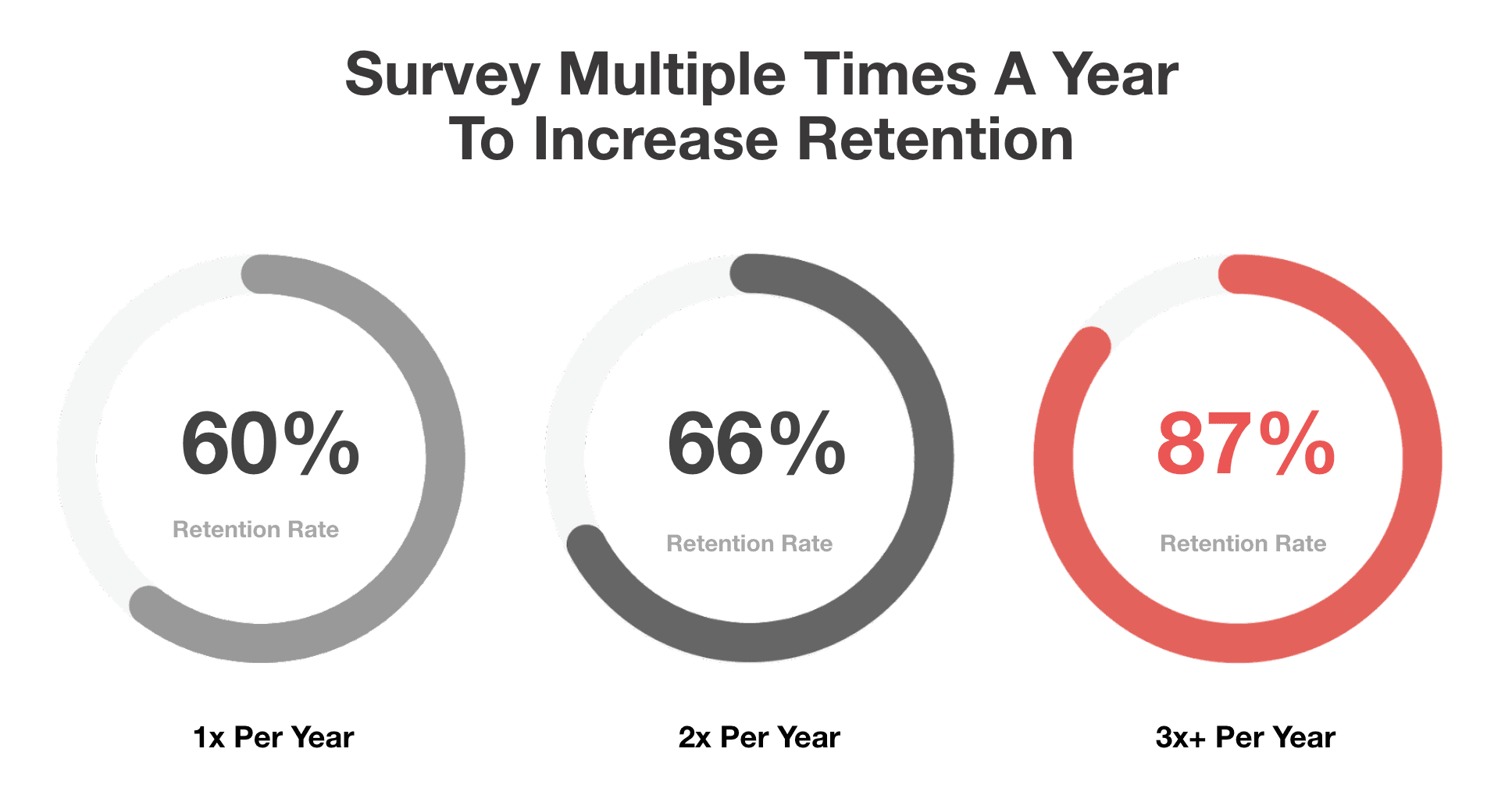 If you ask a member of our team that question the answer every time will be: focus on account coverage.
One of the key areas in our Account Experience (AX) program, covering your account base means reaching out to your customers through the channel that works best for them, and that element is critical.
How can you increase response rates if your surveys are never reaching them? Or worse, bothering them. As Cary T. Self, our VP of Global Education shared on the webinar: go where your customers are.
CustomerGauge users have access to email, SMS, WhatsApp, embed forms or pop-ups, and phone via a live agent.
If you're already communicating with accounts through a specific channel, continue to send surveys there. It's a trusted method where customers can expect to hear from you.
However, it's that omnichannel component that will make the biggest difference in response rates and eventually your NPS score — more on that in a minute.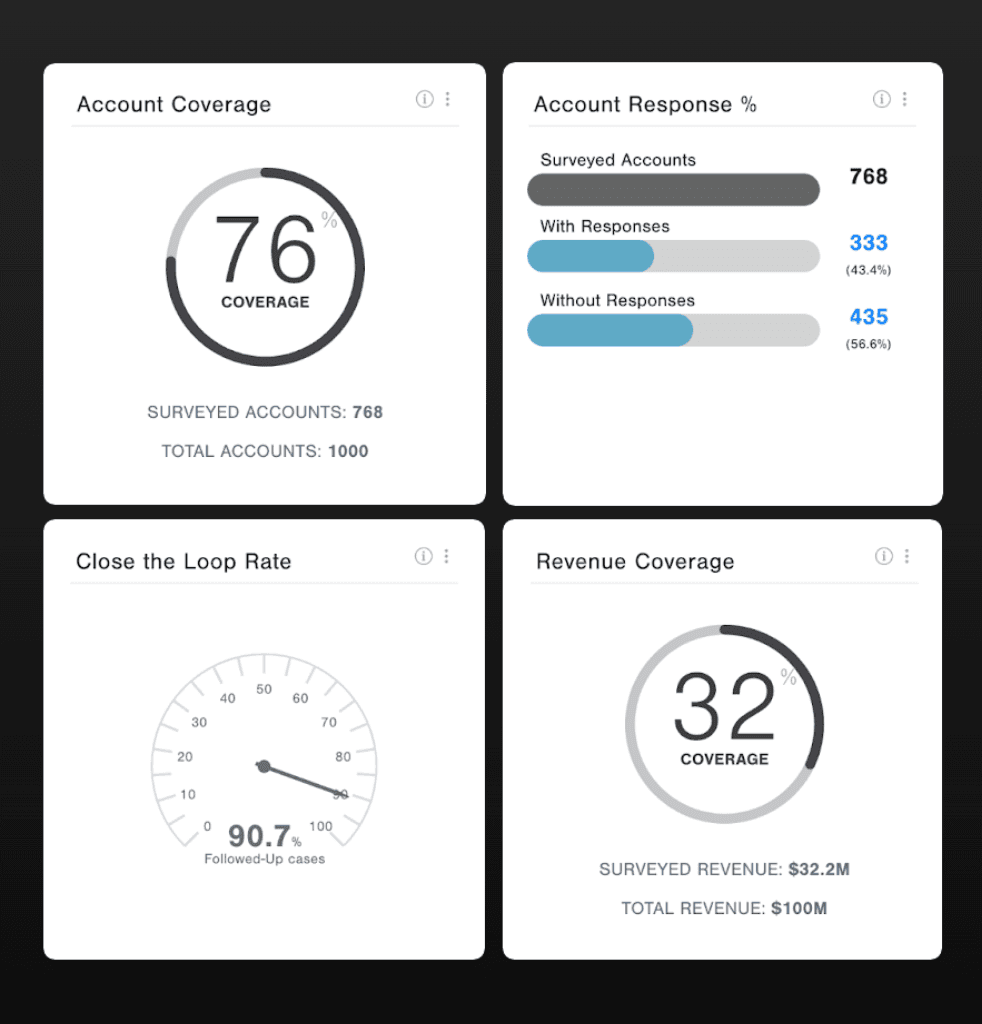 If you don't know where to start, prioritize your high-revenue accounts first and work your way down the list. Eventually, you'll want to cover your entire customer base, not just a sample size and assume what others might be thinking.
Trish noted, "Covering 100% of your customers is the target we set out for everybody but the goal is to make sure that you're reaching out to your entire account base."
And there are two ways of doing this: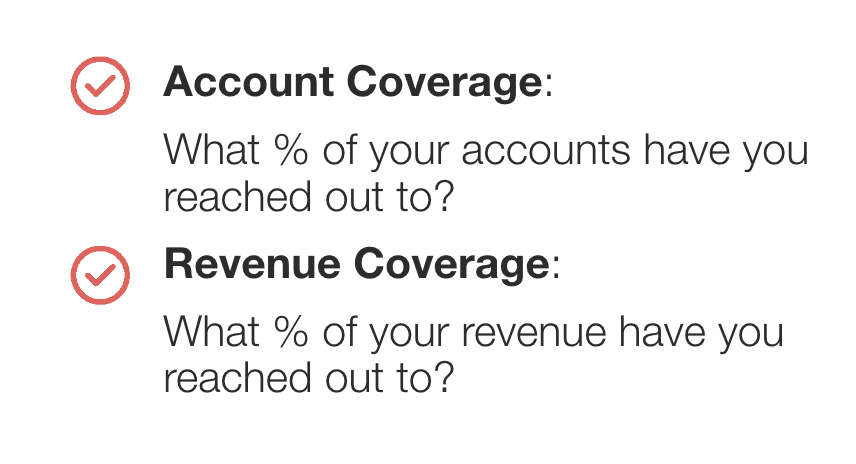 These important metrics are the two you evaluate before heading into the other key areas of an AX program like closing the loop, activating promoters, and so on. As you can see, you can monitor all customer data in your CustomerGauge dashboard.
Tracking revenue coverage is key and is something that we've been driving home for some time. If you aren't yet tying revenue to CX, what we call monetizing NPS, there is no better time than now.
This gives you an opportunity to easily track, pull reports, and share with senior management where the money is in your business.

Go Where Your Customers Are
"The biggest mistake I see a lot of people make is picking one channel to survey and then getting frustrated when they aren't getting the results they need. Go where your customers are — if your surveys are an annoying touchpoint, the likelihood of getting that feedback just isn't going to be there," said Cary.
That is why having a strong omnichannel feedback strategy is not only important but crucial, to your customer experience.
To successfully build an omnichannel feedback strategy, you have to have access to various channels. As we mentioned earlier, CustomerGauge offers all of the relevant survey delivery vectors for B2B organizations.
Email proves time and time again to still be king. However, the digital landscape is changing, and other channels can have a larger impact depending on your business.
Plus, when it comes to discovering which channels work best, you must also factor in your industry and location.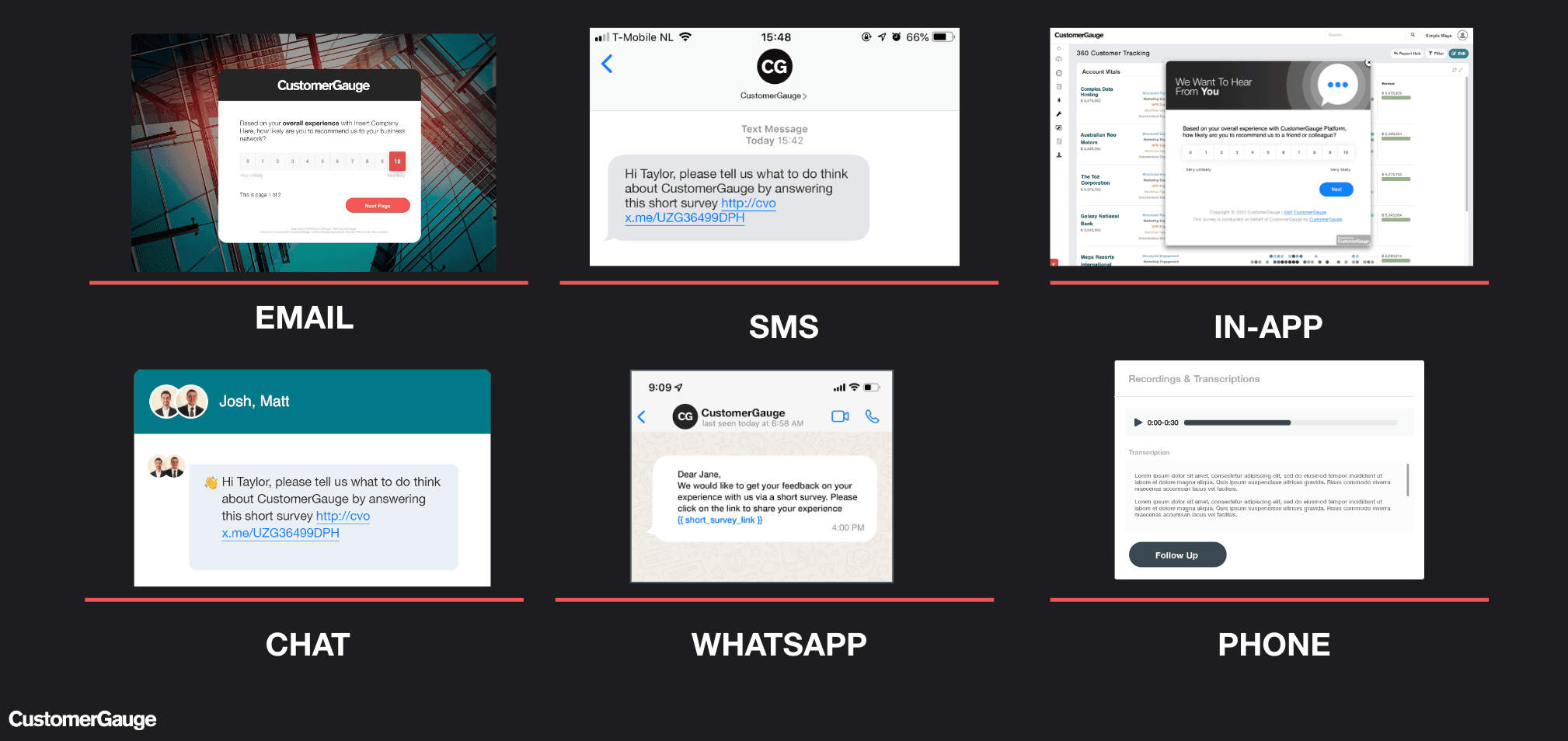 For example, if you're a U.S.-based CPG company and your office doesn't have a physical phone number, you may want to use a live phone agent to run through surveys with customers live.
However, if you're located in Europe, a combination of email and SMS might work best as customers favor them more to communicate with your business.

An omnichannel strategy creates multiple touchpoints with customers, opening that line of communication with them even more helping you to listen and act on their feedback.
And having access to any channel you'd need, along with the ability to view their data in real-time all in one place is what will set you up for success. *Hint, that's us.

Building an Omnichannel Feedback Strategy With CustomerGauge
A healthy, holistic approach to staying on top of accounts begins by utilizing various channels and making them work for your business.
Our Account Experience methodology offers the best practices necessary to become CX experts, while our platform gives your team tools to measure and improve your program.

Join us at our next webinar! Until then, reach out to our sales team to chat about how we can work together.
About the Author