Client retention is the name of the game when running any business, as the price of customer churn is estimated to cost the economy nearly $2 trillion every year.
Despite this, 44% of business leaders aren't able to tell you their own company's churn rate and 70% of companies don't have visibility on the financial impacts of their customer experience (CX) efforts.
But the attrition of your clients isn't something you just accept.
Using the right tools, you can take proactive steps to prevent clients from churning and see significant gains in customer retention and revenue as a result.
Here, we evaluate five of the best tools on the market to tackle client churn, so you can find the one that suits your needs best.
Why Invest in Software to Combat Churn?
Customer churn can happen for several reasons, including:

Poor experiences with your service or product.

A CX program that's not up to scratch.

Lack of trust in your brand.
Whatever the reason, CX software can help you get to the root of the problem and take steps to improve things.
For example, it can show you which customers are engaging regularly with your brand and which aren't. Alternatively, it can help monitor how quickly teams are closing the loop with dissatisfied clients.
The best churn software will help you identify areas for CX improvement, too, as well as opportunities for referrals, upsells, and revenue expansion.
If you're serious about growth, this is a must.
Without the right software to combat client churn, your business is in the dark.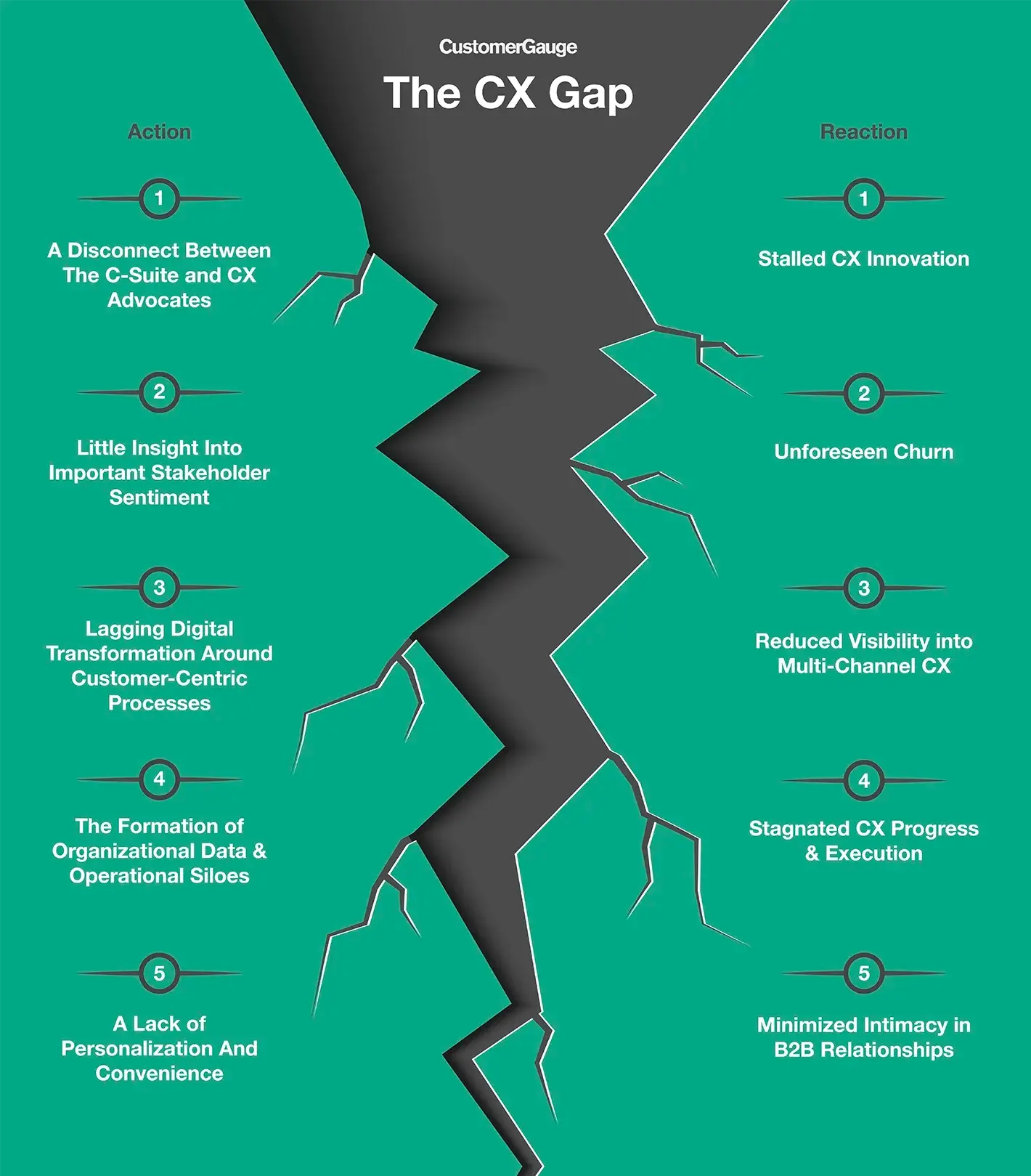 How Do You Decide Which Software Is Best for You?
The best software for client churn is going to depend on a few factors: the size and nature of your business, your business model, and which areas need the most attention.
For example, companies of all sizes have to deal with client churn — from huge multinational corporations to tiny startups.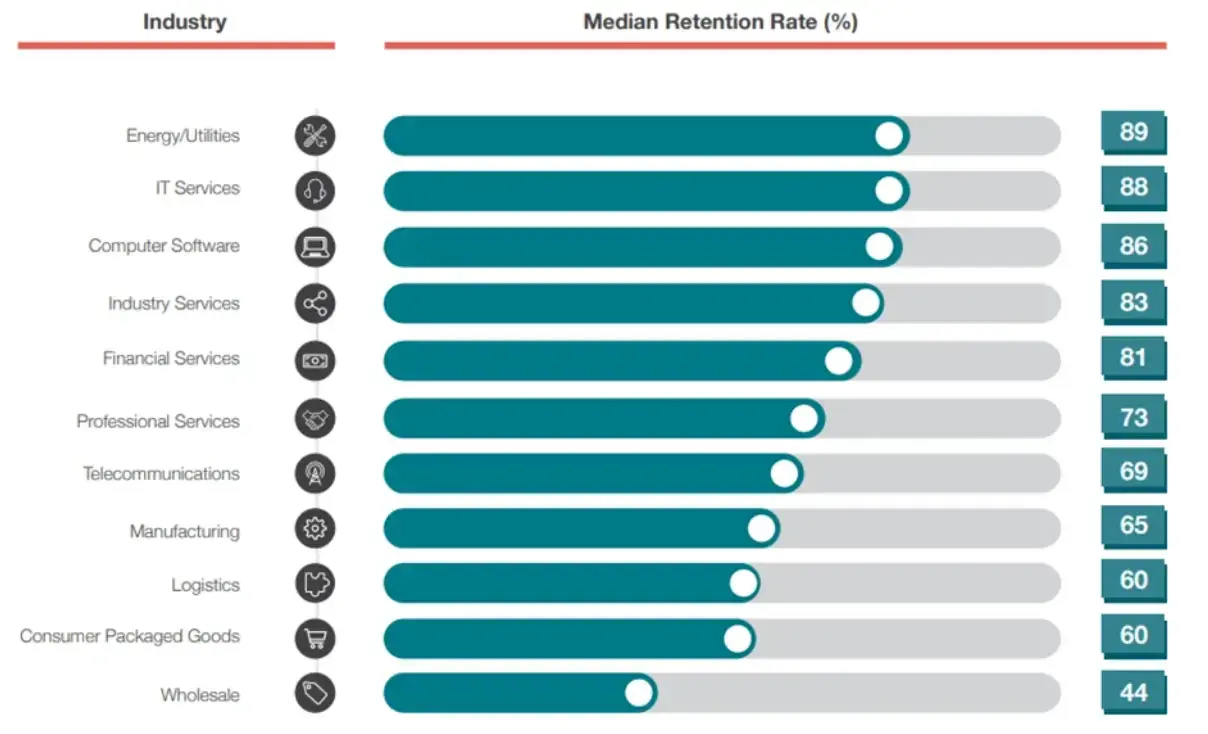 But how they tackle churn is going to be fundamentally different.
For example, the largest companies may need a customer experience management (CXM) program with all the bells and whistles, and, if they deal with B2B, software that can handle complicated and ever-changing account structures.
The tiny startup, on the other hand, may already be offering a highly personalized service to each of their customers, but find that their website is just not delivering in terms of customer engagement.
A lightweight specialist analytics tool may give them what they need.
Of course, there's nothing to stop you from using a combination of tools to combat customer churn. Just make sure you do your research to make sure they play together nicely.
What Is the Best Software for Client Churn?
1. CustomerGauge for VoC and NPS
CustomerGauge is a comprehensive CXM platform, specifically designed to cater for voice of the customer (VoC) in B2B. In fact, it works so well that in 2021 CustomerGauge was voted #1 VoC software for B2B according to Gartner.
The needs of B2B differ substantially from the needs of B2C. That's why CustomerGauge uses Account ExperienceTM, their proprietary method to help B2B clients tackle churn.
CustomerGauge has everything you'd expect, including tools to measure, analyze, and act on feedback. However, CustomerGauge's offer is also unique, as it's the only software that allows you to see exactly how your Net Promoter Score relates to revenue.
CustomerGauge doesn't only help you analyze why and how your clients might be churning. Its Monetized Net Promoter® tool allows you to see the financial consequences of customer churn, and can even predict when it might happen.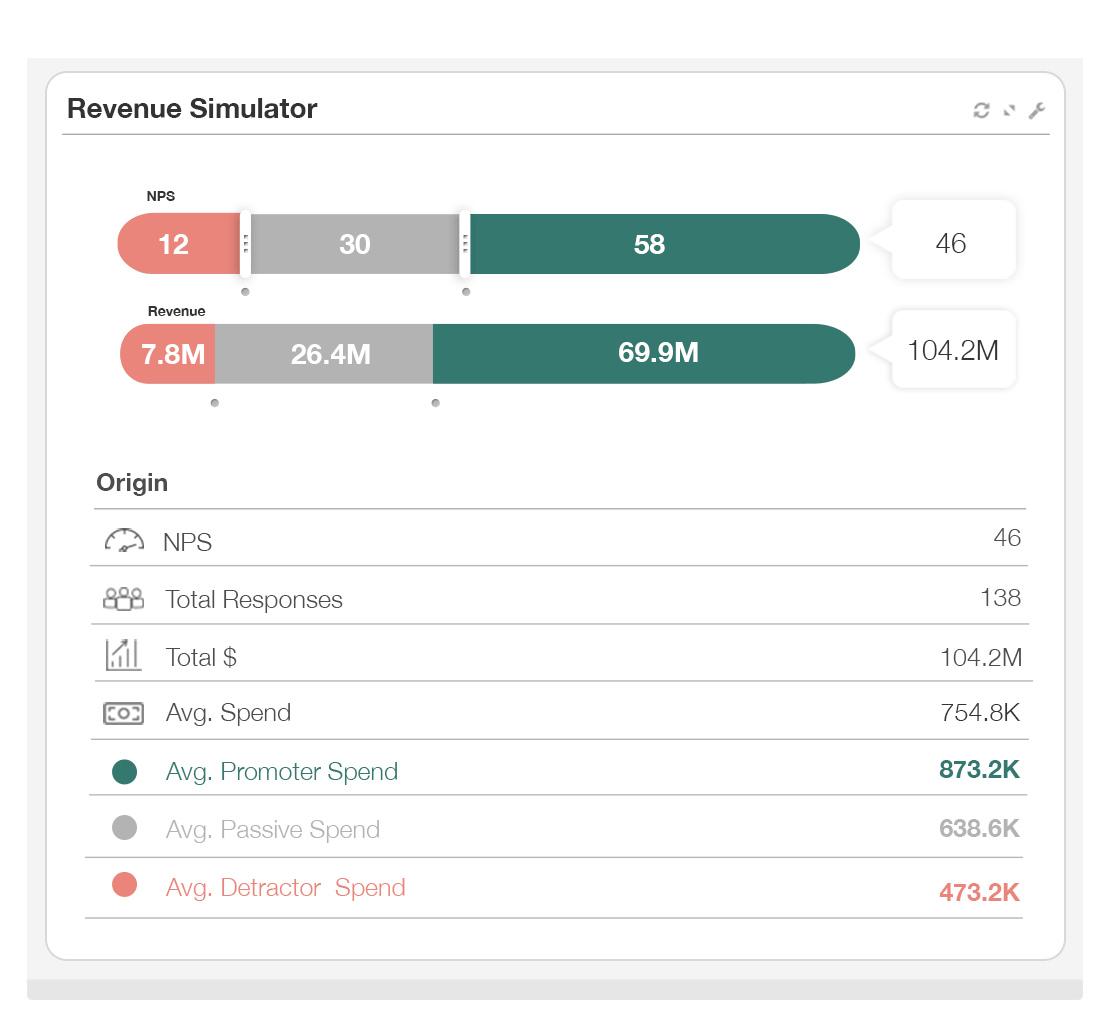 Is CustomerGauge Right for Me?
If you're a medium to large-sized B2B enterprise looking to take action to prevent and deal with churn, especially from a revenue perspective, then CustomerGauge might be the perfect match.
CustomerGauge is especially good at dealing with client accounts with many stakeholders — even if they're large and complex. Being a full account lifecycle account solution, CustomerGauge has a wide variety of tools to collect different types of feedback through NPS surveys, analyze and predict client churn and take action to close the loop.
It's worth being aware that CustomerGauge is an action-focused, rather than research-focused, solution for client churn. That means it's a tool to help you improve your CX, not just gather customer sentiments.
That means if you're B2C, or more interested in simply collecting feedback, then another VoC solution may work better for you.

2. Salesforce Service Cloud for Comprehensive CRM
Salesforce is a well-known and respected platform for comprehensive customer relationship management. It has a variety of tools, including its Service Cloud for Customer Service.
With its use of AI and automated functions, Salesforce Service Cloud can help you grow personalized, consistent, and meaningful interactions with every single one of your customers. Salesforce supports communication across a wide range of channels and is suitable for both B2B and B2C.
Users like Salesforce because it's very good at integrating data from a wide variety of sources into one platform, and its tools for case management tend to be rated highly. However, being such a comprehensive tool, Salesforce takes some expertise to implement and comes with a relatively quite high price tag.
Is Salesforce Service Cloud Right for Me?
Salesforce Service Cloud is certainly feature-rich. If you're looking for CRM software that's pretty much got the lot, then Salesforce might be a good shout. But, it's also relatively expensive, so if your needs and budget are more limited, a lighter-weight platform may be a better option.

3. Zendesk Support for Helpdesk Services
Zendesk is another well-known, comprehensive customer support platform. Zendesk's core suite includes 'Zendesk Support', specifically designed for tracking and resolving help desk tickets.
Users find the way that Zendesk funnels customer issues from lots of different channels into one platform very useful. Users also comment that the tools for managing tickets across their dashboard have led to improved follow-up with customers.
However, some users have commented that it is not all that user-friendly and can be a little 'clunky'.
Is Zendesk Support Right for Me?
In terms of its wealth of CRM features, Zendesk has a lot in common with Salesforce Service Cloud. According to reviews on G2, Zendesk is easier to use and set up and has better product support. Salesforce comes in at a lower price though and does score higher for certain features, including data security and compliance for contact center knowledge base software.
If you're looking for a comprehensive CRM platform, it's probably worth evaluating both of these options in detail to find the one that suits your particular needs best.

4. Mixpanel for Customer Engagement Tracking
Mixpanel is a digital experience platform for websites and mobile applications. Using its powerful analytics tools, Mixpanel tracks engagement across your digital media to identify where and when your customers engage most.
Despite having a wide range of analytics tools, users find the central dashboards really helpful in visualizing how their customers are engaging with products and marketing campaigns.
However, some have said the mobile application needs some attention, as it is missing some functionality.
Is Mixpanel Right for Me?
Since Mixpanel is a specialist tool for tracking customer engagement across your digital spaces, it requires some time to fully understand the features and get the most out of the product. But, if your business relies on customer traffic to your website and/or app, Mixpanel could be a great tool to improve customer engagement and reduce churn.

5. GrowSurf for Referrals
Admittedly, GrowSurf is a relatively new player on the block, but this referral program software is already making an impression on the CX scene.
GrowSurf helps B2B and B2C tech companies automate their referral program, incentivizing new and existing customers with things like gift cards and monthly discounts.
A 'hands-off' solution, GrowSurf is designed to work in the background and can be integrated with your existing user signup.
Is GrowSurf Right for Me?
Investing in your referral program with something like GrowSurf might be just what you need to turbocharge your customer loyalty and engagement.
GrowSurf is a highly specialized tool, so it might be something you want to add in addition to the other platforms we've discussed here. However, you may prefer a B2B referral software that integrates directly with your CX program.
CustomerGauge: The Software for Combatting Churn in B2B
When it comes to cutting client churn in B2B, CustomerGauge has the tools you need. Track client sentiment, effectively close the loop, and increase client retention all through the lens of financial revenue.

Book a demo with us to learn more!
About the Author