Apple Consumer Brands/Electronics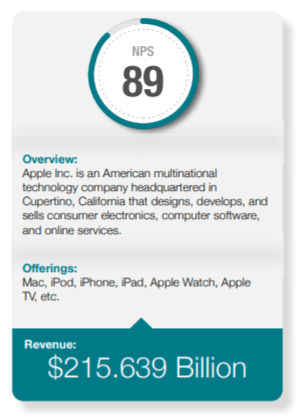 Apple is one of the biggest advocates of the Net Promoter Score. Since introducing the Net Promoter System® back in 2007, Apple has been systematically listening to customers and managing its business in response to their needs.

Apple currently has an NPS of 89, which they've achieved by proactively listening to customers, empowering employees to deliver a very personalized customer experience and for quickly closing the loop on customer feedback.
Apple employees use the same steps with every new product the brand releases.
1. A-P-P-L-E Approach to Customer Service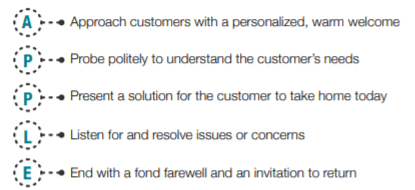 Apple employees use the same steps with every new product the brand releases.

2. Listen to Customer Feedback
Apple also has a centralized NPS team that uses customer feedback to better understand the reasons behind promotion and detraction. The Apple team then does a daily standup, where employees review the NPS feedback received from customers and discuss what can be improved.
3. Quickly Close the Loop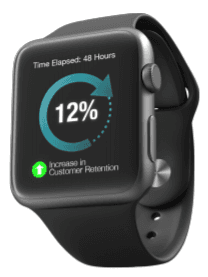 From our experience and knowledge, companies who clothe loop within 48 hours can enjoy an up to 12% increase in customer retention.
Taking into account that acquiring a new customer can be 4 to 10 times more expensive than retaining customers, closing the loop the right way is extremely important. Following an NPS survey, Apple store managers call detractors within 24 hours.
Apple found that following up with dissatisfied customers 24 hours after completing an NPS survey resulted in a greater return on investment—every hour spent calling detractors was generating more than $1,000 in revenue or additional sales of $25 million in the first year.
You can find more information on how to close the loop with customers to generate better business results like Apple here.
What's Fuelling Apple's High Net Promoter Score? Click Here For More
About the Author