Effective account management comes with many challenges. Just ask Christine Marcus, founder, and CEO of food services company, Alchemista.
Back in 2019, Alchemista was growing quickly, but a number of AM mistakes were costing the business customers. The brand had what felt like a robust voice of the customer strategy in place, so the account management team could access the sentiments of their customers.
But it wasn't working as it should.
Seemingly out of the blue, one of their biggest accounts walked away, taking as much as 20% of Alchemista's revenue. At that moment, Christine realized she had no real insight into how her customers felt about her service at all and had no way to fix things before it was too late.
Stay with us, there's a happy ending to the story.
Alchemista came to CustomerGauge to focus not so much on acquiring new customers but on retaining and growing their existing accounts. With Account Experience, Christine's teams can now track exactly how each and every client feels about their service in real time.
It's an account management strategy that's paying off — Alchemista now has a 100% account retention rate.
How did they manage it? In this article, we share 8 account management strategies that you can use to manage your clients better. Read on to discover how you can turn your accounts from customer churn risks into satisfied and loyal customers.


8 Account Management Strategies to Retain and Grow Customer Accounts
As an account manager, we want to help you cultivate great relationships with your customers to increase retention and foster growth.
Account retention is at the heart of what we call earned growth.
While too many businesses focus on buying growth through customer acquisition at any cost, successful account management should aim to earn growth through retention, upsells, and customer referrals.
That means that at the basis of any earned growth strategy is improved customer experience. And the results can be astonishing. By building an account management strategy around earned growth, you can double your customer lifetime value and reduce the costs of acquisition.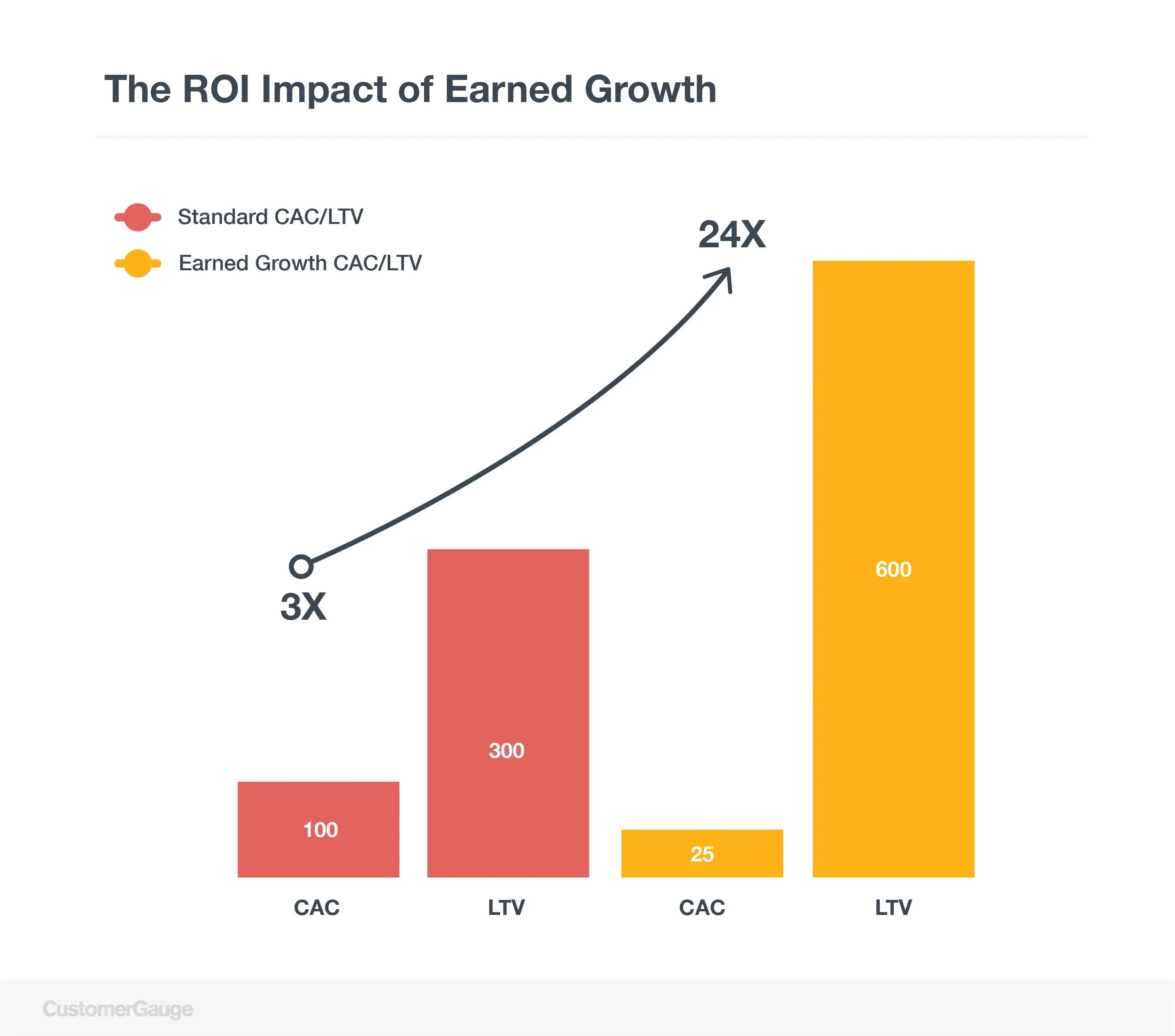 Here are 8 account management strategies to make that happen.
1. Listen to Your Customers and Collect Accurate Data Regularly

The first step of any account management strategy? Find out what your customers really think about your company.
One of the best tools to do this is Net Promoter Score (NPS). Simple to execute for customers and providing concrete, actionable insights for you, NPS is one of the most widely used surveying methodologies out there.
It's based on a single question: On a scale from 0 to 10, how likely are you to recommend our company to a friend or colleague? And, as a result, it gives you a clear, action-oriented picture of your customer sentiment.
But not all surveys are created equal. Survey design, i.e., how you approach your customers, has a significant impact on the results you'll get.
For example, we recommend NPS survey best practices, such as sending out relationship surveys every quarter, to get a continued sense of how your customers are feeling. At the same time, transactional surveys can be sent after every specific interaction with your customer, such as after a purchase.
However often you send these surveys, make sure you follow up. Each time you send a survey, acknowledge your customer's responses and thank them for their time. Otherwise, they're unlikely to respond to your surveys again.

Expert Example
Soccer Shots, a US-based franchise, realized that some of their surveys weren't getting the level of response they'd hoped for. So, rather than just hammering away with the same surveys, they listened carefully to their customers, tweaked their survey strategy, and now have a great response rate.
That's the bottom line: the real work of surveying your customers is not just sending surveys, but listening carefully to the responses.

2. Focus On the Drivers Behind Your NPS
Say a customer gives you a low score on your NPS survey. The thing that will be key to your response is to find out why. Using NPS means you can get to the bottom of poor customer sentiment easily, all within the same survey.
Let's look at Soccer Shots again. They weren't using NPS just to receive a vanity score. In fact, they were receiving loads of comments from parents through their surveys. It was these comments, what we call the drivers behind the NPS score, that was much more important as a guide for action.
Getting insight into these drivers can be really quite straightforward:
Include driver questions in your surveys, i.e. simply ask why the customer gave the answer they did.

Use cascading questions to get more detailed answers to the previous survey question.

Conduct a root cause analysis, for example, using the 'Five Whys' technique.
Interestingly, Soccer Shots used quantified data analytics from CustomerGauge to learn what was driving customer sentiment and used this to inform key business decisions.
NPS driver analysis showed Soccer Shots that coaching quality and clarity of communication were at the top of parents' priority list. But NPS driver data also showed that, in general, detractors weren't giving low NPS scores because of the prices of the service — meaning that franchises in certain parts of the country were underselling their product.
The key lesson? NPS driver data showed Soccer Shots that they could actually raise the cost of their product and, as long as they invested in quality coaching and communication, they should see their NPS increase.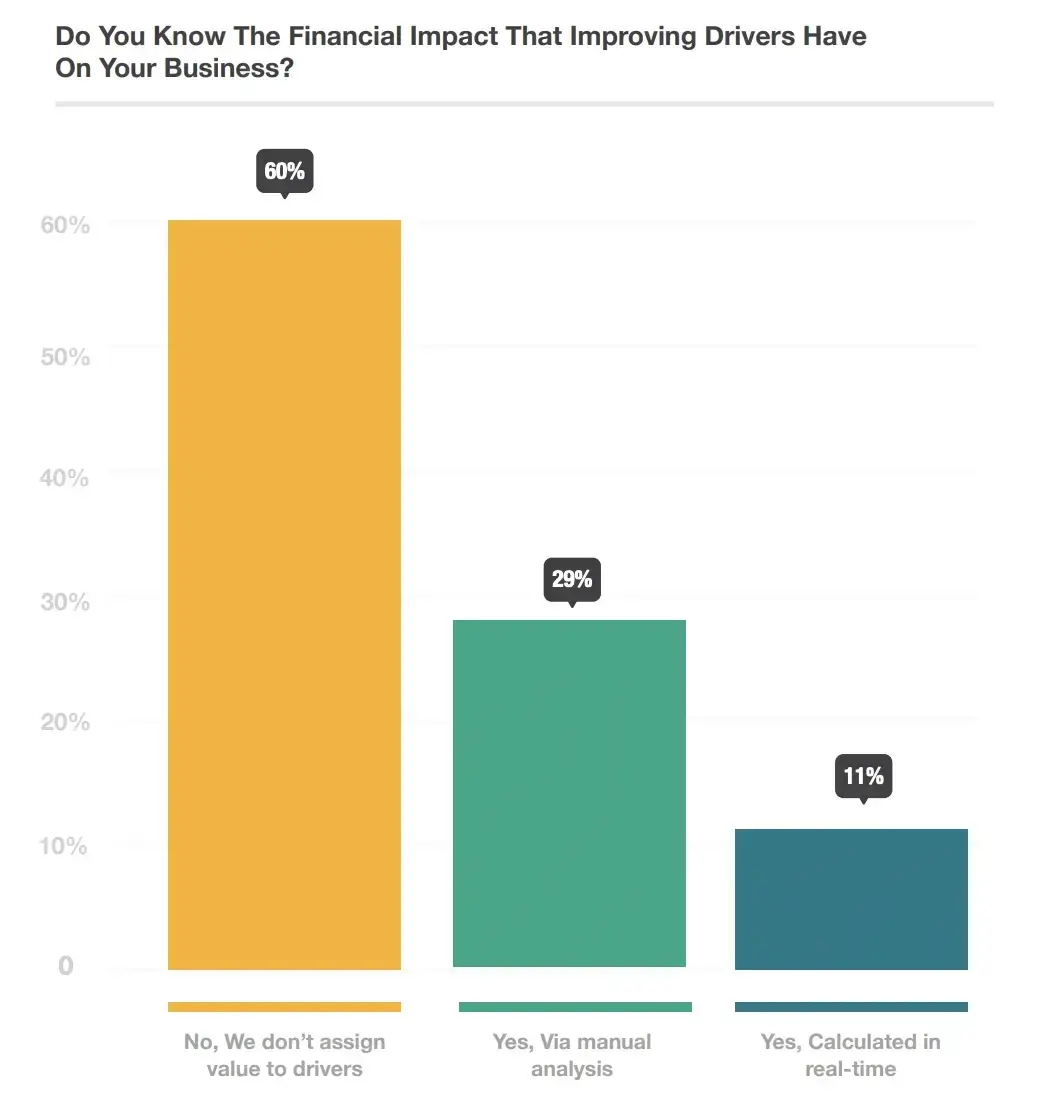 3. Engage Your Accounts at Every Single Level
Is your NPS score really as good as it looks?
While surveys will be central to your account management strategy, the score can be misleading. Without feedback from multiple stakeholders at multiple levels in an account, you can't know for sure.
For example, you might have an account where your NPS is 9 or 10. Pretty good, right? Not so fast.
What if you've only asked one person in the account? In B2B, where accounts can have many stakeholders and complex structures, it's unlikely that everyone feels exactly the same thing about your product or service. And if you only get feedback from one customer on an account, you'll likely be missing crucial information.
That means your job is to maximize what we call account coverage. Ideally, you want to hear from as many stakeholders in each account as possible, including product users, decision-makers, and leaders, and important influencers.
That's no mean feat, we know. That's why we've designed our Account Experience software to handle complicated account structures.
For example, Account Experience will calculate how many stakeholders you should be surveying, depending on the account size. And, with our specific tool to help you evaluate your account vs. response rate, you can be sure you're getting an in-depth perspective of how everyone on an account really feels.
4. Don't Ignore Lack of Signal
While many account managers know the significance of communicating well with their customers, there's one thing they're typically overlooking.
That's the customers who just don't respond. Although they stay quiet, their thoughts matter just as much as the most enthusiastic survey responder.
This is the number one reason why survey response rate should be one of your central metrics in your surveying program. As our Global VP of Education and Services, Cary T. Self, explains:

A small sample of NPS scores is not likely to be representative of how your wider customer base feels, while the truth is that your detractors and passives i.e. those customers that are less happy, are less likely to give you feedback.
For this reason, if you don't hear from a customer, you should immediately consider them at risk of churn. Reach out to them in an email, a text message, or even an old-fashioned phone call.
Whatever you do, don't lose touch — non-responding accounts can potentially provide valuable insights into your CX program.
💡Top Tip: The founding father of NPS Fred Reichheld says it's best practice to consider non-respondents as detractors for accurate data. Take a look below at the difference it makes:

5. Close the Loop on All Feedback as Quickly as Possible
So, you're making sure you're hearing back from everyone on all your accounts. Great.
But inevitably, that means you're going to hear the bad, as well as the good. Being faced with your detractors isn't easy, but it's what you do from there that really counts.
We call it closing the loop, reaching out to your customers to tell them what you're doing in response to their comments. Close the loop effectively, and you might even find yourself converting some of those detractors into promoters.
But how do you close the loop effectively? Do it as quickly as possible.
To give you an idea of how that might look in action, here's how it works with CustomerGauge.
A centralized, automated system such as this means that open cases never get left on the wayside. Instead, your whole team is engaged in closing the loop as quickly as possible to rescue customers before they churn.
6. Seize Upsell Opportunities to Grow Customer Accounts
Effective account management is not just about retention. It's about account expansion, too.
That's where upsells come into the equation. Let's be clear, upselling isn't about pushing your customers to buy stuff they don't need. It's about expanding the trusted relationship you have even further. It's a mutually beneficial process.
Successful upsell is all about picking your moment, i.e. when it's prime time for your customer to get more value from your organization.
Get it wrong and you could turn your customer off, completely.
So, how will your company know when the time is just right?
Know your products and services inside out, so you can spot which things your company can provide that could genuinely help your client.

Know what your customers really want, both now and in the future, so you can line up the best products that align with their vision for the future.

Learn to spot (or create) particular events, account characteristics, and engagement signals that act as trigger points (these act as springboards for upselling. It's when your client is going to be most open to new products or services).
Let's focus on No 3: finding trigger points for upsell.
To do this effectively, you need to ask yourself, "Is the company able to grow?" How do you know? They spend a lot less than other clients of a similar size.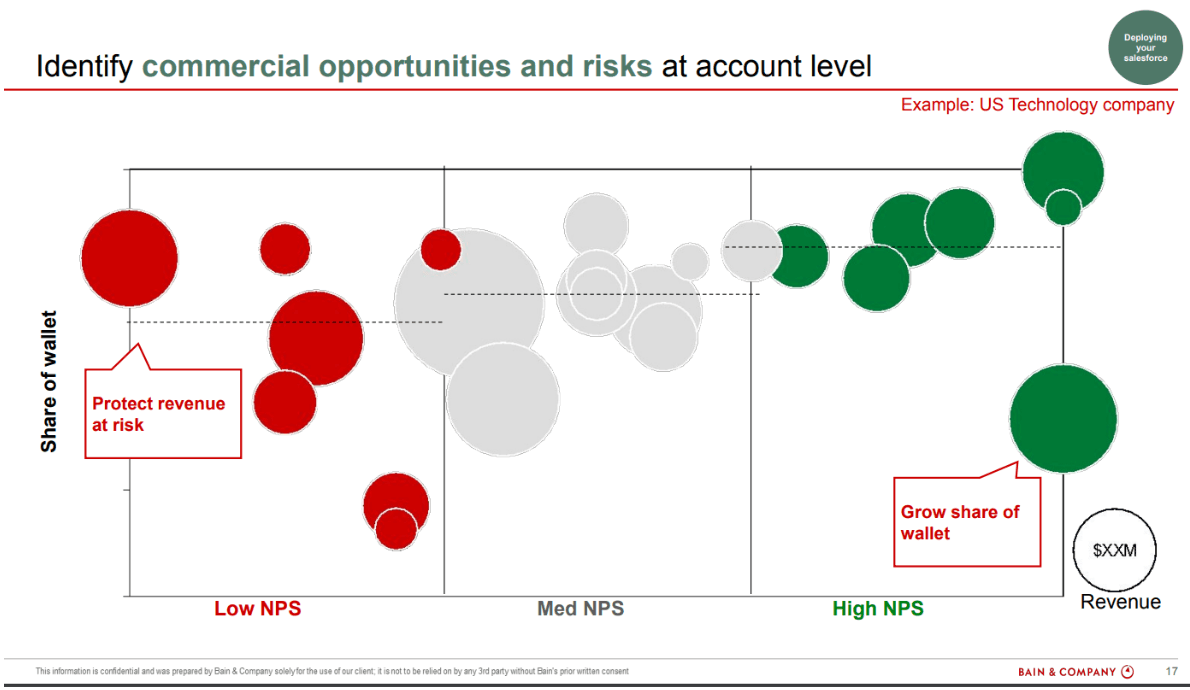 Take a look at this slide from Laurens-Jan Olsthoorn of Bain & Co. The green bubbles are the accounts with the highest NPS scores, the promoters.
And that large green bubble in the bottom right-hand corner? That's an account ready to grow: it has a high NPS, but a relatively low share of wallet.
By overlaying customer sentiment with revenue data, Laurens-Jan was able to identify an opportunity for upsell. In this case, it turned out that the account with the large green bubble had three units, but only one of them was aware of the company in question. Hence why they had such a low share of revenue, despite their high NPS score.
Getting the other departments on board was a simple fix: just one conversation landed the company a $30m revenue deal.
Laurens-Jan was a speaker at our biggest VoC conference of the year, Monetize! Watch his full presentation here.
7. Activate Promoters to Win Referrals
Perhaps your company leaves referral schemes to marketing, rather than account managers. But either way, it's a crucial source of revenue that too many brands ignore completely.
It won't surprise you to learn that most referrals come from your promoters. But they're unlikely to do it all by themselves. You need to go out there and ask.
As is the case with upsell, that's all about picking the right moment. But with NPS, that's easy. If you've just sent out an NPS survey, you've just asked a customer 'How likely are you to recommend us?'.
If you receive a 9 or 10, that's your green light to activate your promoter and harvest those vital referrals.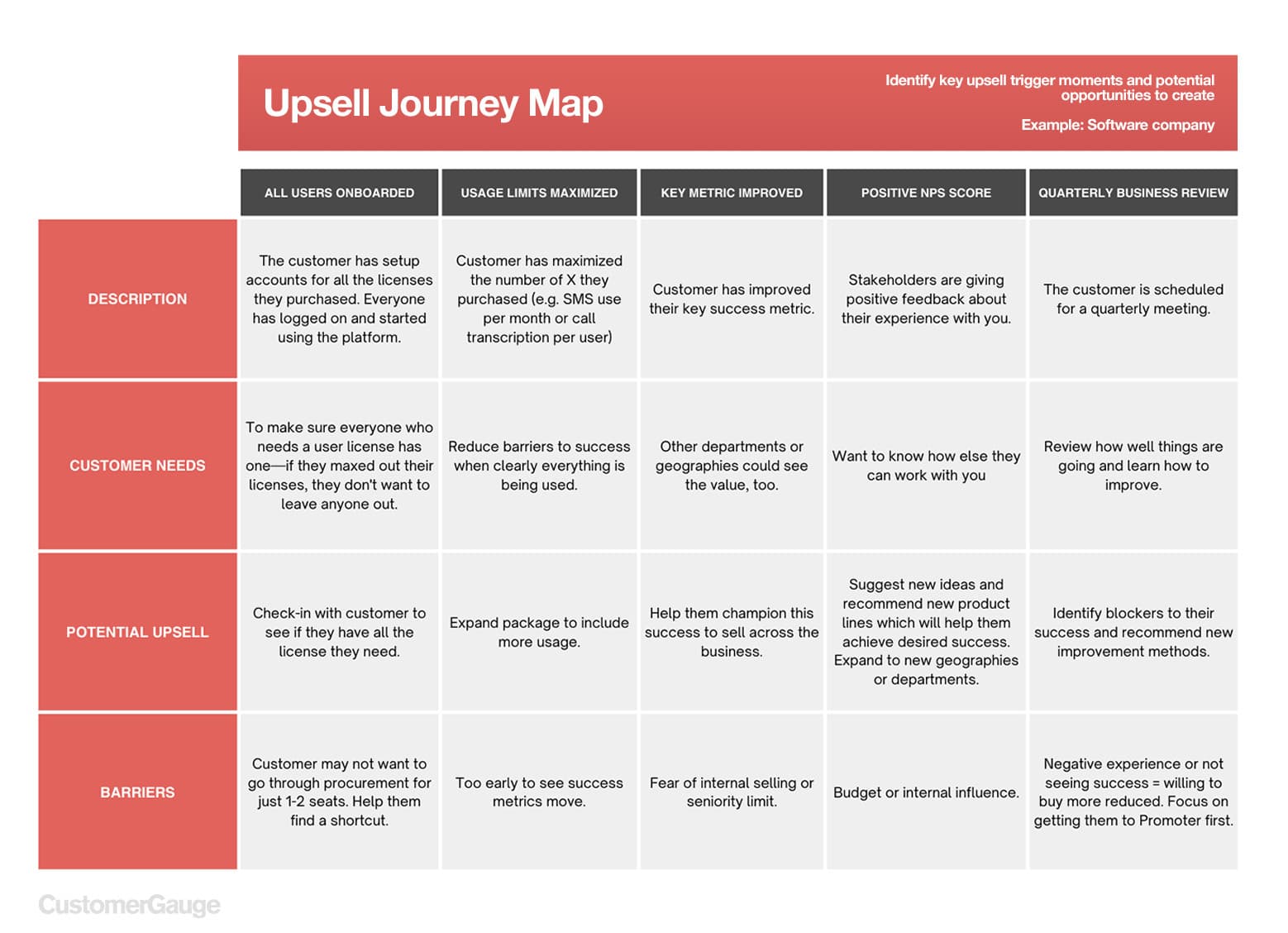 But how do you create a system that means you always grab those referrals when they're ripe for the picking?
Here's what we do at CustomerGauge:
When a promoter score is left on one of our NPS surveys, our Slack channel is automatically notified.

Case management sets a deadline of 5 days, then an assigned member of the account management team reaches out to the customer and asks for a referral (or sometimes a review or case study).

The task is completed, or alerts will warn them that the deadline is coming if they haven't.
Sounds pretty simple, doesn't it? But you'd be surprised at the difference activating your promoters can make. Our strategy for prompt action on NPS feedback generates CustomerGauges $100k+ in referral revenue or marketing collateral each year.
8. Tie NPS to Revenue to Identify High-Value Accounts
In an ideal world, you'd be able to engage with every single member of every one of your accounts at all times. But unfortunately, this just isn't realistic.
The harsh reality? Account managers are furiously trying to deal with all the tasks on their plate, from onboarding and customer service to upselling, all whilst trying to combat churn.
However, this haphazard approach to the customer experience isn't going to yield what it needs to: account growth.
One of the main reasons B2B CX programs fail is because they're not able to show a link between their successes and revenue. CustomerGauge research found that 70% of companies don't link their CX data to financial data and a massive 62% aren't even calculating the ROI of their CX efforts.
As a result, they're missing out on a lot. They're…
Not getting buy-in from their executives

Unable to see opportunities for upsells and referrals

Struggle to see how much revenue is at risk of churn
But by tying the two sets of data together: CX data and revenue, you'll always stay on top of the accounts that bring you the most revenue and prove your results to your seniors.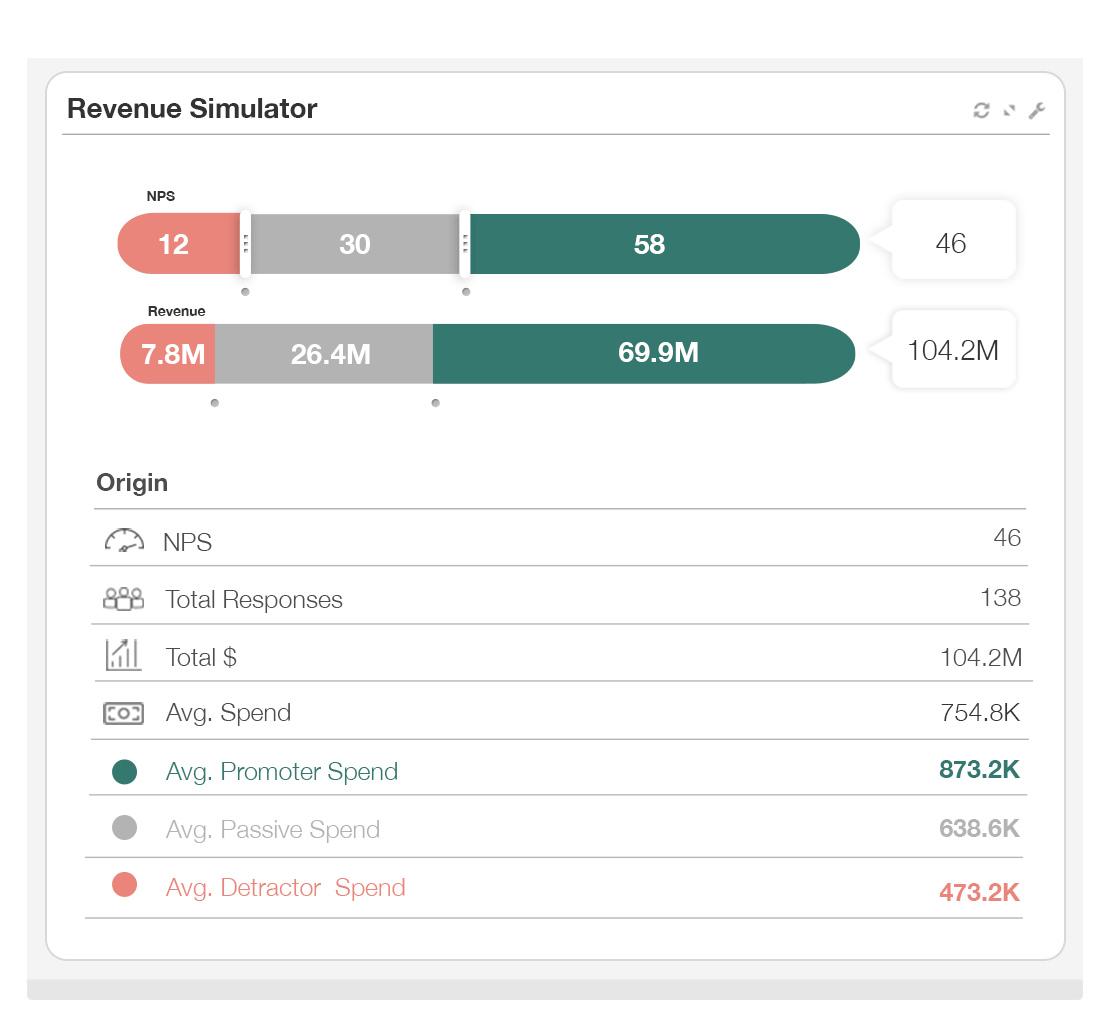 Account Experience from CustomerGauge has been specifically designed for B2B brands to do just that. With our market-leading technology, get clarity on the financial impact of your CX efforts and achieve growth.
Book a demo to find out how it works!

About the Author