5 Ways to Visualize Your Net Promoter Score
In this section, we focus on the different ways to visualize the NPS score itself without any cross-segmentation.
1. NPS performance gauge
The most simple and effective way to represent your Net Promoter Score visually is through a gauge.
While it doesn't bring much in the way of actionable analysis to your score, the use of red, grey, and green is a great way to show company performance across your organization without confusion.
Discover: 4 Ways to Answer 'What is a good NPS score?'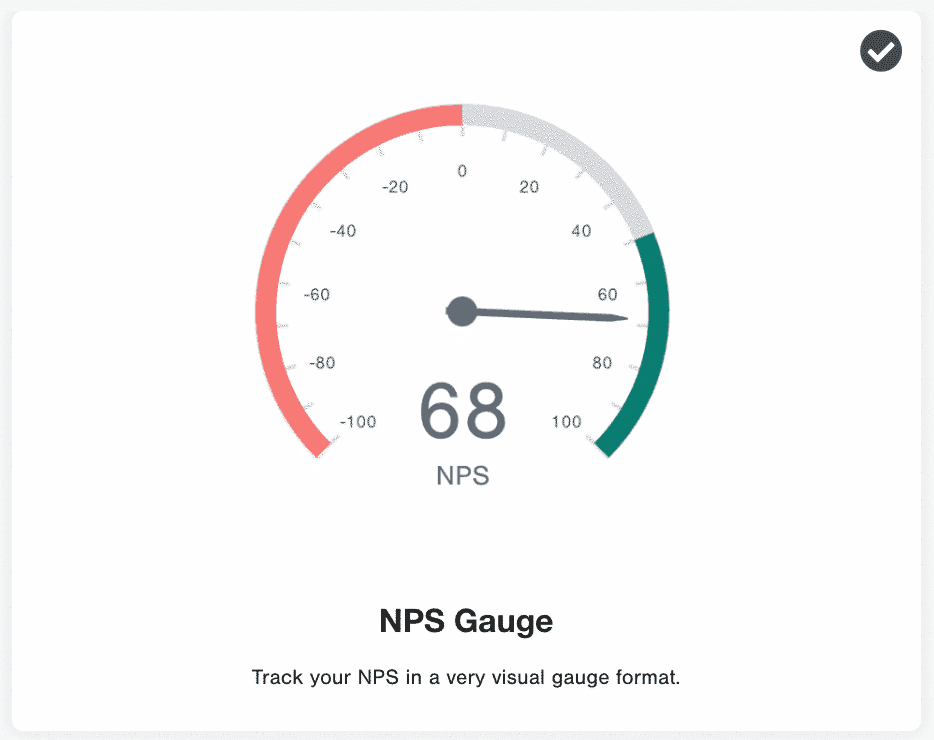 2. NPS by frequency
The NPS frequency widget in the CustomerGauge dashboard is another very simple (but powerful!) tool to convey NPS performance.
Each bar in the chart shows the distribution of scores across each of the potential score options (0-10). Not only does it let you view the chart, but you can also click on any part of the graph and it will bring you to the accounts that gave you that score.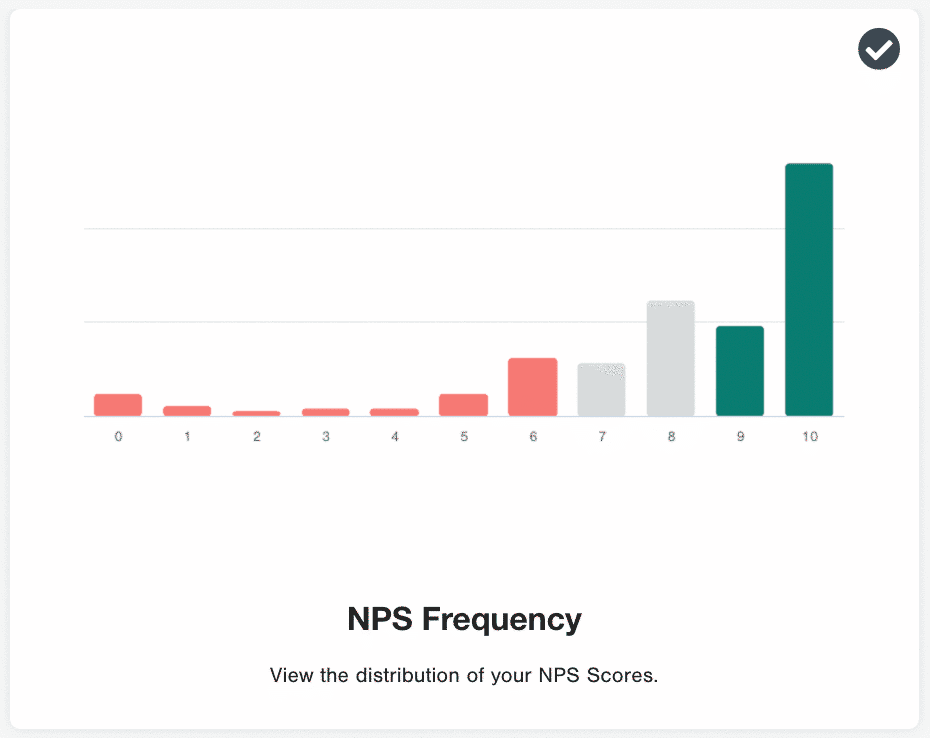 Whether the majority of your scores are in the green, like in the below example, or not, will be crystal clear for the reader. The addition of frequency volume and percentage statistics clearly indicate an NPS survey's success.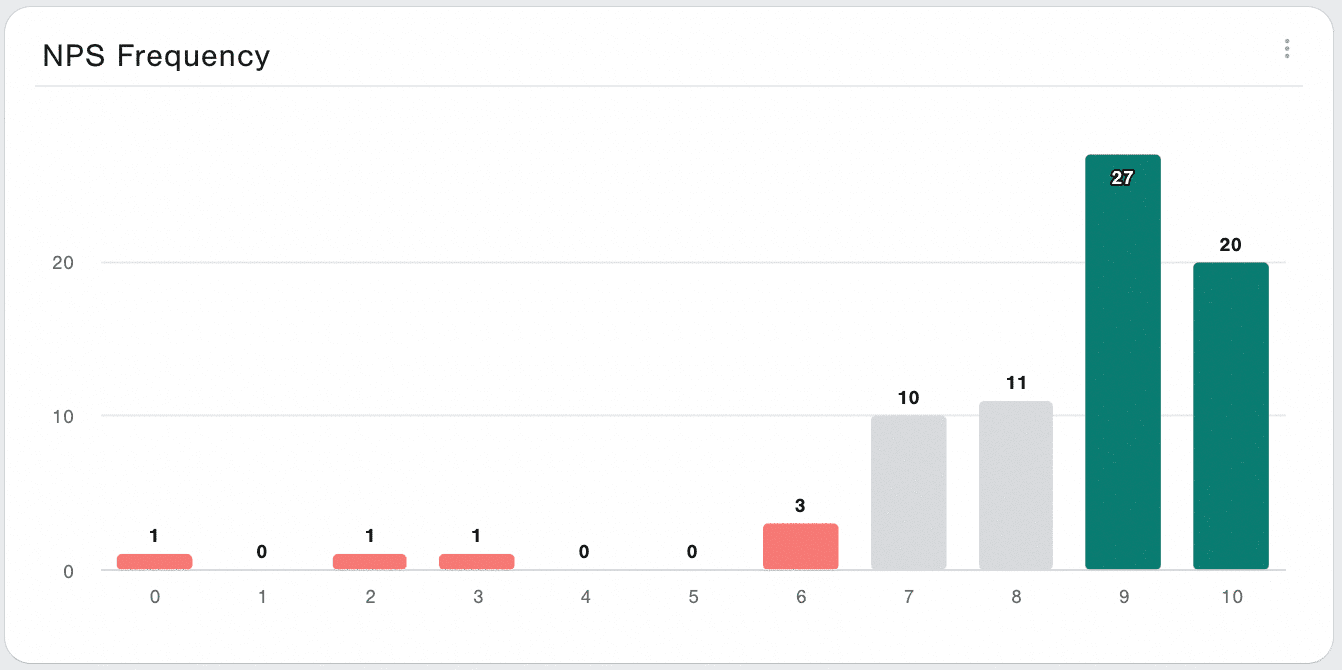 3. NPS stacked column data
Utilizing a stacked column graph segmented by month or quarter is popular because of how they visually represent the trend of the three NPS groups: Detractor, Passive, and Promoter. Plus, like every other, you can click into a segment and be taken right to those accounts that fall under those categories.
You can also view responses, non-responses, and comment.
With our two different widget options, you have the ability to view by trend or segment to get a closer look at each of your customer's industries.
It may be difficult to compare like-to-like. However, if you survey the same customers each time, improvements could be down to differences in who was surveyed rather than progress made to the customer experience.
4. Net Promoter combo
Our NPS combo visualization widget shows a stacked chart of NPS over time, paired with other factors impacting your NPS score.
For example, in the image below, we tracked the volume of Detractors, Passives, and Promoters with an overlay of the response rate. This normalizes the responses to some extent, so that the reader of the graph is aware of other factors, like a low response rate, that could be contributing to a rise or fall in NPS score.
5. NPS via a data table
Similar to the stacked NPS charts above, the popular trend table segments your survey respondents and then assesses performance by chosen time period.
Some people work better with hard data rather than color-coded graphs so this is a great alternative to add clarity to your NPS dashboard.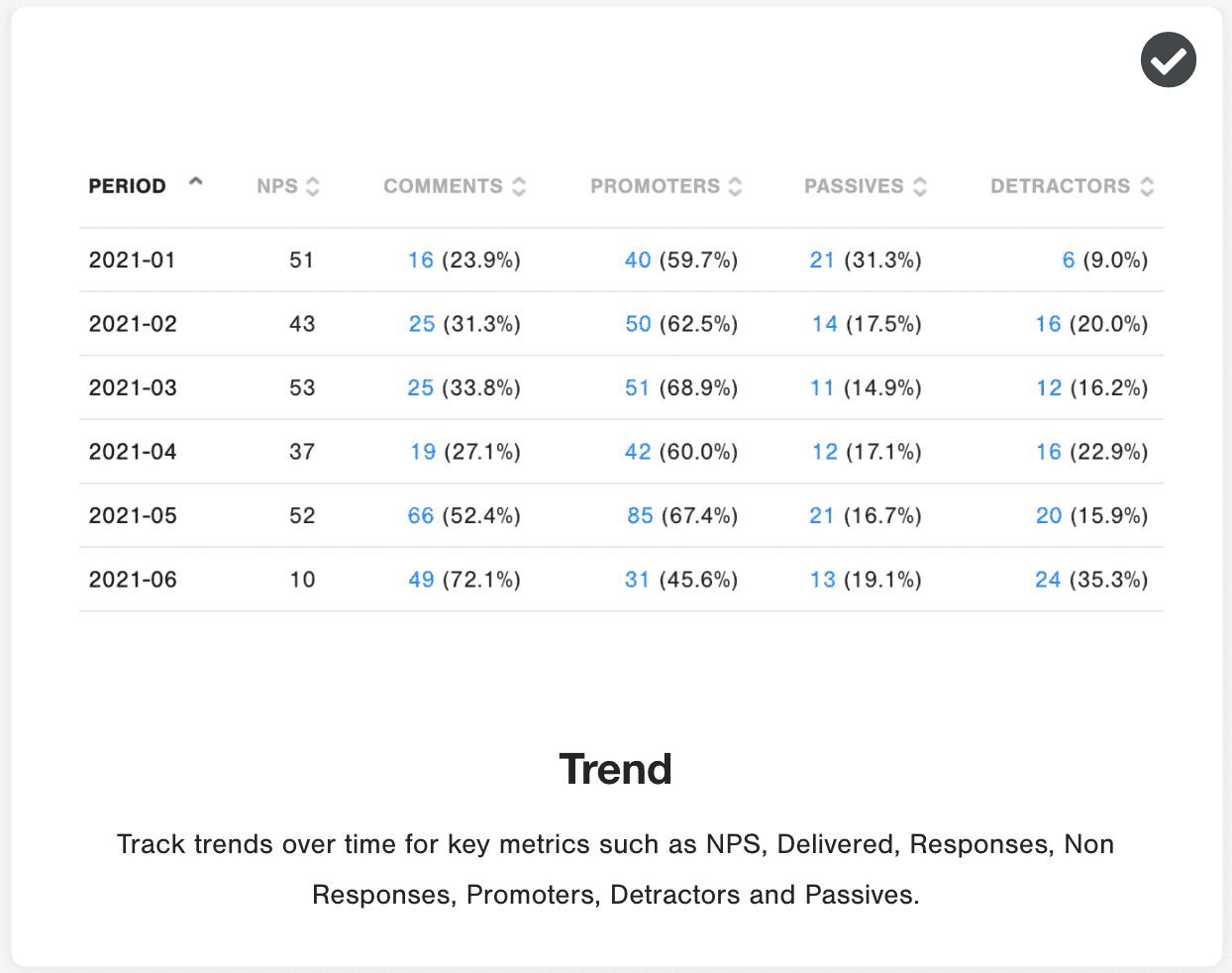 About the Author