Voice of Customer Analysis: 2 Questions to Answer Before You Start
1. Is Your VoC Data Representative?
The first thing you need to do when gathering VoC data to analyze is to make sure you have enough of it. That's why, when you're actively collecting customer feedback (via a Net Promoter Score survey, for example), we recommend ensuring that 40% or more of your customers respond. That way, you should have a reliable, representative amount of data to scrutinize.
While it's important, don't get too concerned about sample sizes and representative data, however. In B2B every customer is different—and even one survey response can be the start of valuable action.
Your survey response rates are critical, but not because of sample representation. They're critical because you must try to maximize revenue coverage—the amount of revenue you are collecting feedback from. If a customer account is not giving feedback, you should consider them a churn risk immediately and figure out why. Absence of signal is often a clear signal of disengagement.
Learn More: Do you need real-time voice of customer signals?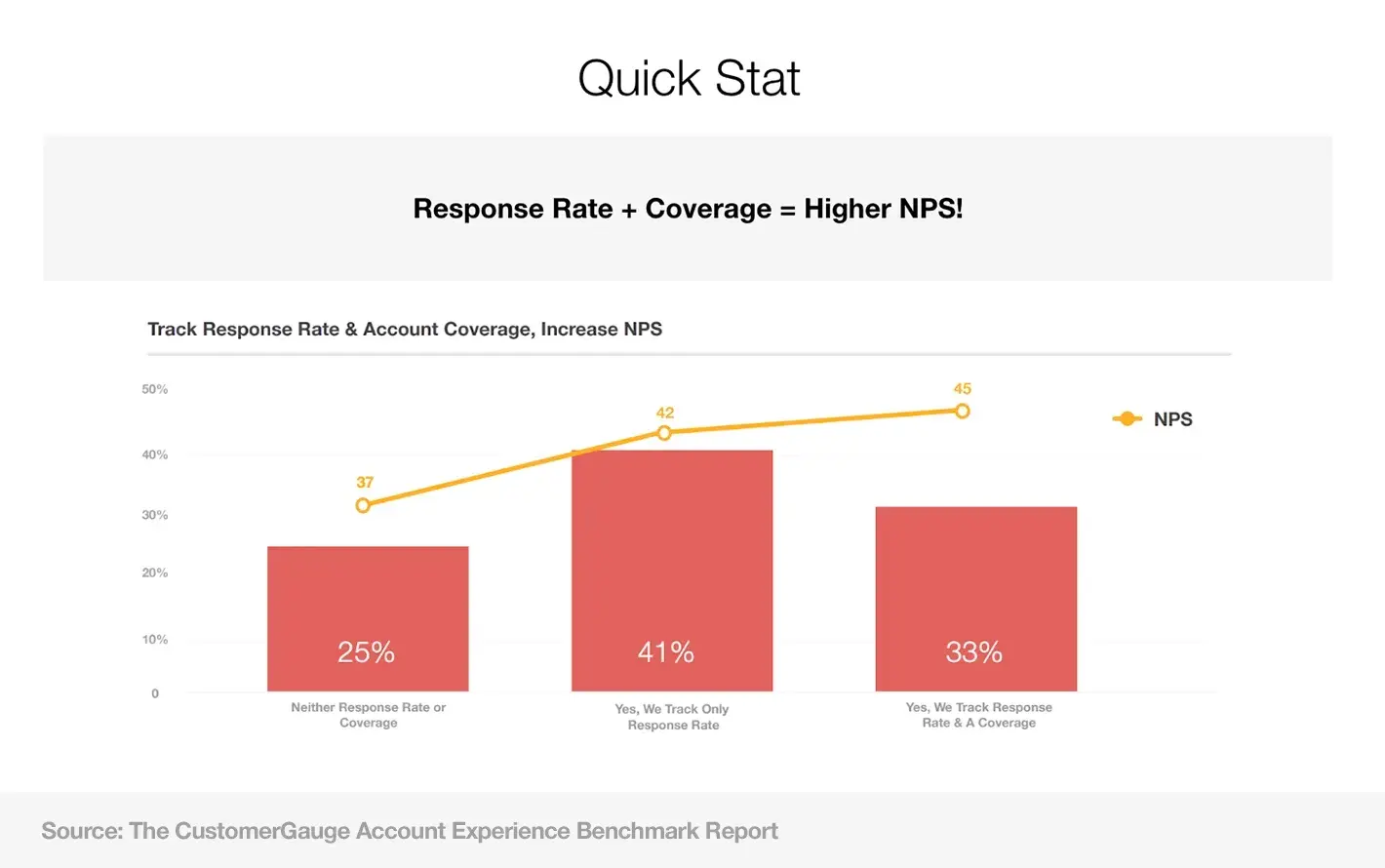 2. Do You Know Which Customer Voices You Should Listen to First?
Here's something that's often overlooked when it comes to the voice of customer analysis: not all customers are created equal (and their feedback shouldn't be treated equally, either).
In other words, if you're carrying out a voice of customer survey analysis, it pays to analyze and close the loop with those providing negative feedback first — and then address those providing positive feedback.
This means, if your VoC survey method of choice is NPS, you should tackle the detractors, passives, and promoters, in that order.
Our research suggests that companies closing the loop with NPS detractors within 48 hours will see the best results. Those that do see a +6 NPS score and a higher retention rate.
But that's just part of the puzzle.
Another important aspect is to prioritize your most valuable customers. Linking negative feedback to customer revenue can help you tackle issues with your most lucrative accounts, preventing them from churning and wreaking havoc on your bottom line.
Our Account Experience software streamlines this for you. See your most valuable at-risk customers at-a-glance, and take the necessary steps to keep them happy. Find out more here.
About the Author