Why limit Account Experience (AX) to one day when we can learn for 12?
Leading up to AXmas, we covered all the best practices you need to know to build a successful customer experience (CX) program.
So, what does your program bring each day?
Let's find out:
On the first day of AXmas, my program gave to me...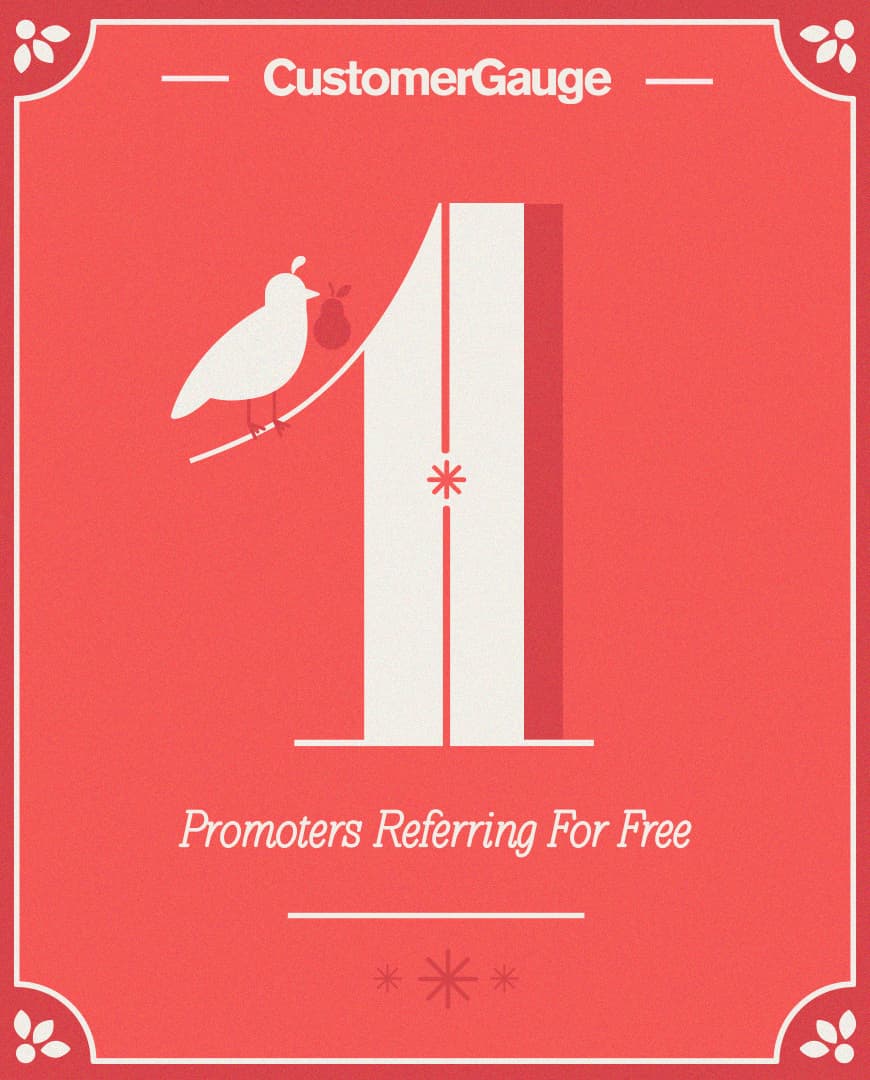 On the first day of AXmas, if done right, you'll have Promoters referring your company for free.

We can't think of a single sales leader that wouldn't want to receive a list (and check it twice) of happy customers to ask for a referral or upsell.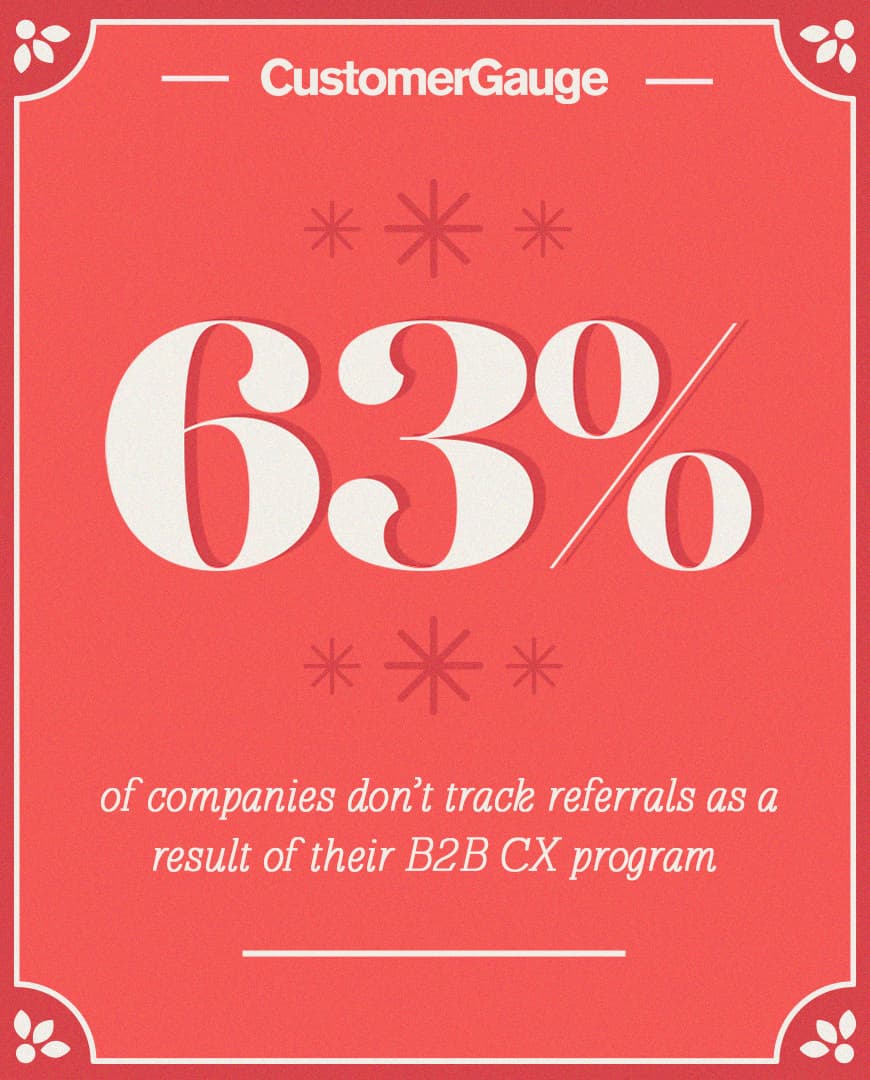 Start by alerting your marketing team when a new promoter leaves their score of 9 or 10 and quickly follow up for a review, case study, referral or to speak at your next event.

The best gift this season would be a free online review or new addition to a referral program.
On the second day of AXmas, my program gave to me...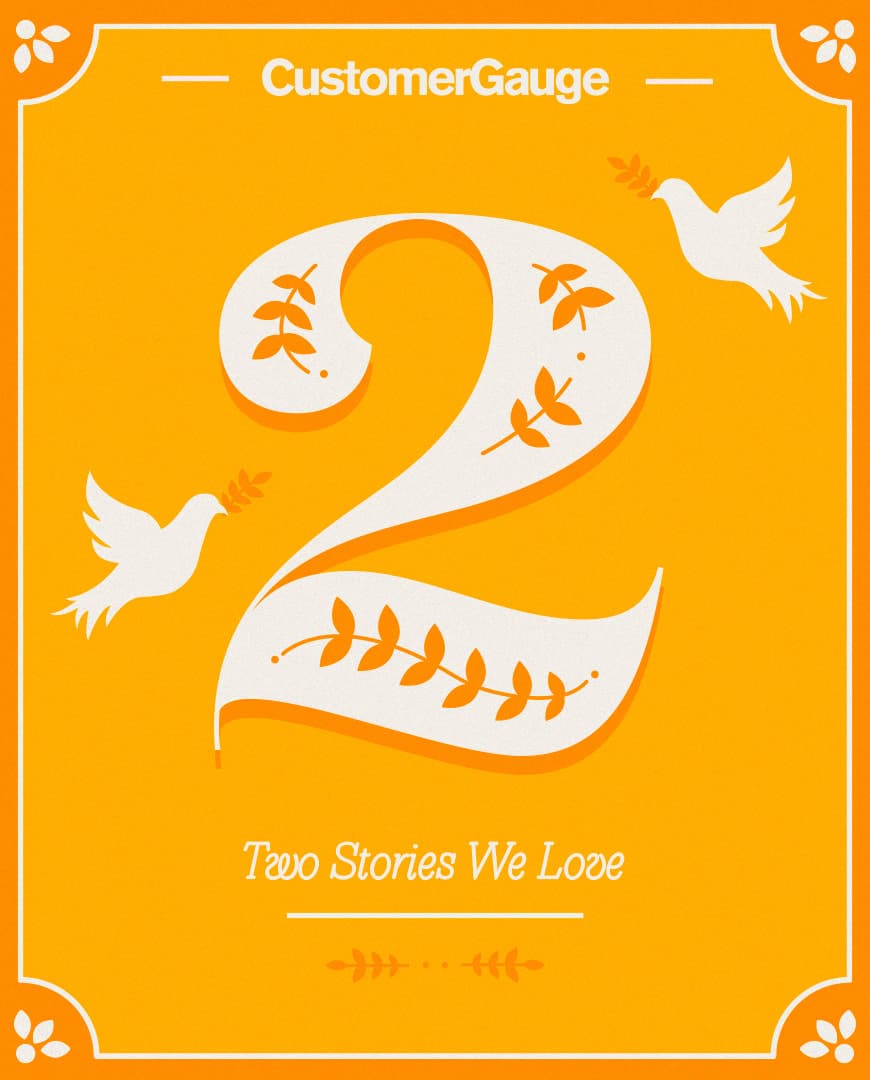 Two CX stories we love from our customers Wajax and Eaton.
Wajax, Canada's longest-standing industrial products and services provider, discovered Promoters are worth 2X Detractors by tying CX data to revenue.

Utilizing our revenue simulator, they identified a gap over time in how much each group spends — this data was their biggest rally and call to get employee buy-in to further their CX education.

Eaton, a multinational corporation that offers everything from electrical products to vehicles, took their close-the-loop process from 4 months to 48 hours with CustomerGauge!

Their final result is a system that makes for strategic follow-up and overall improvement of company processes and CX.
On the third day of AXmas, my program gave to me...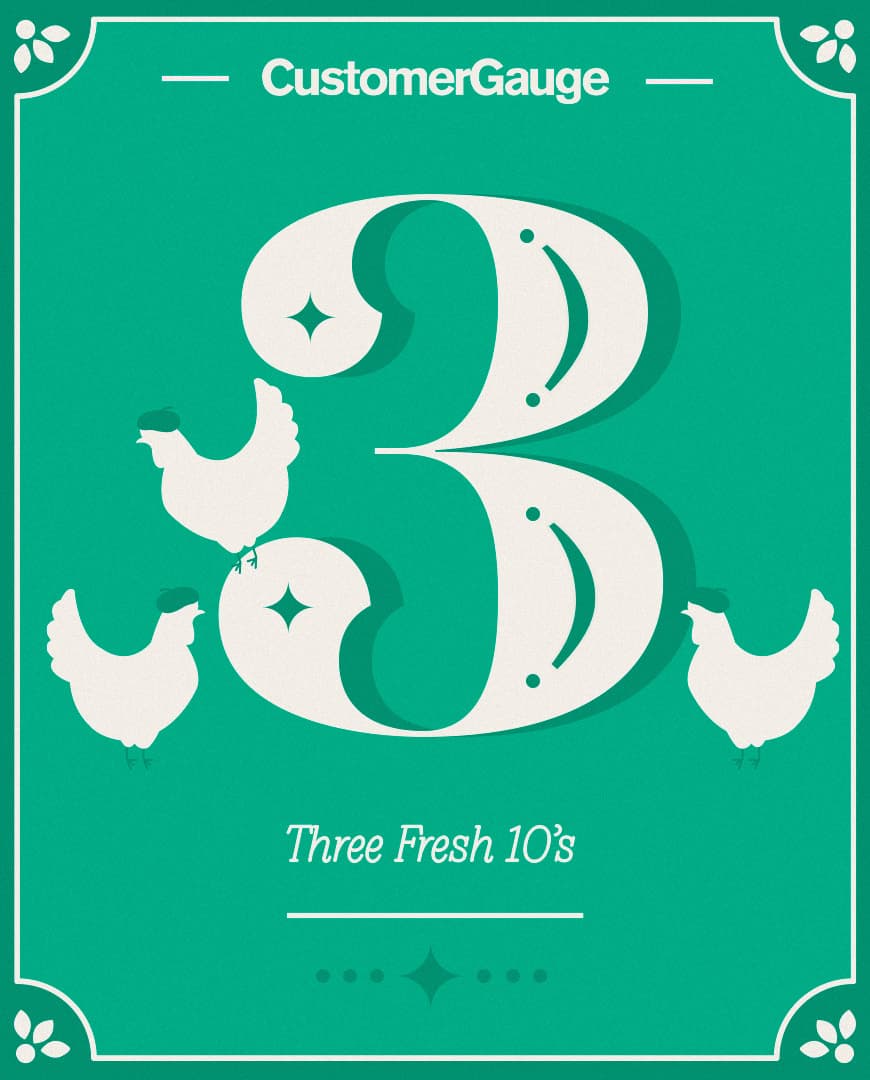 Three fresh 10s (and more!) when you root CX in your company culture.

When building a customer experience culture within a business, it's often one person who is put in charge of it all.

That limits you to one perspective — but when you pull in different people from all levels of an organization to form a committee, it's incredibly influential.

And it's not always the leader of each department! Find your culture gurus that live within every team who are eager to learn and passionate about providing a great customer experience.

We're always talking about the power of committee in our Academy, where a strong culture begins — through education.

From your C-Suite to frontline staff, put trust in your employees to share ideas and take action to create a unique customer experience, it'll pay in dividends.
On the fourth day of AXmas, my program gave to me...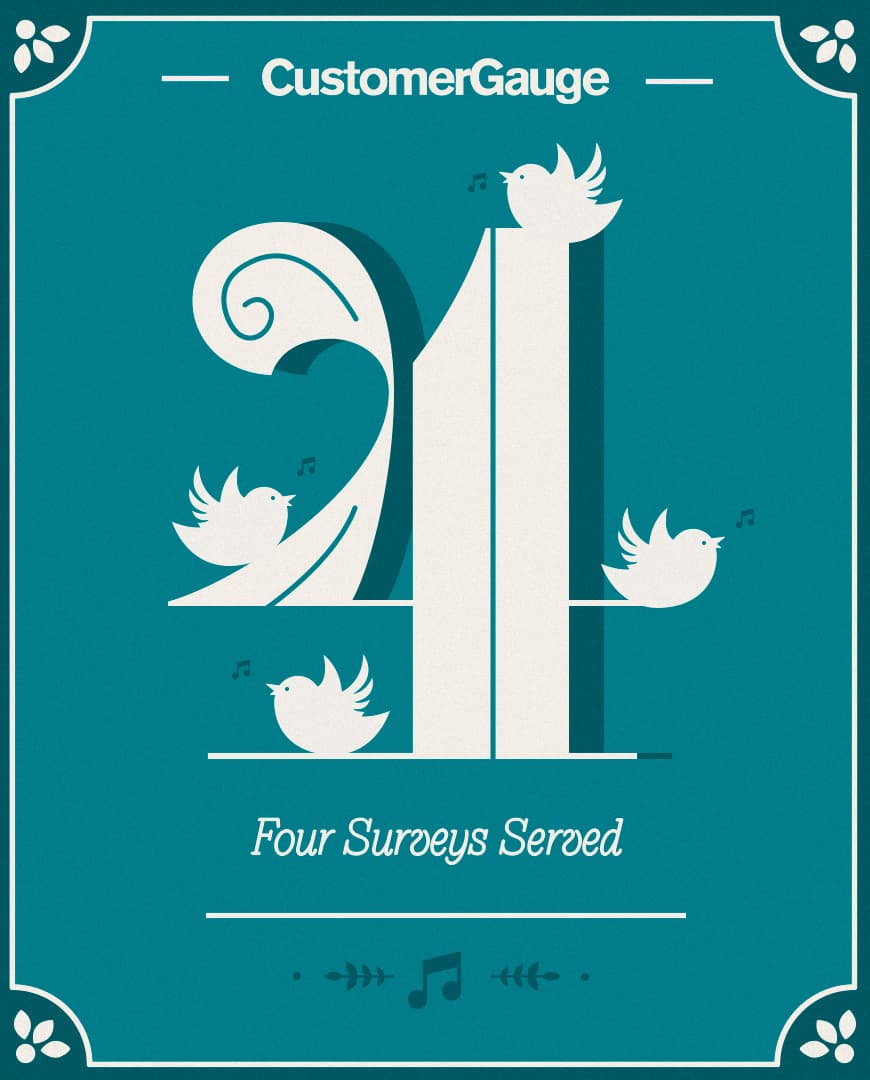 4 surveys served (per year!) because any more or less, you're not following best practices.

A crucial element of account coverage is aiming to collect feedback from 100% of your account base.

That starts with surveying 4x a year and reaching customers through the survey distribution channel that works for them. Our research shows this is the optimum frequency to keep a pulse on account health and improve engagement.

We've found that response rates increase if you increase frequency, as long as you follow up with respondents and tell them how you will act on their feedback.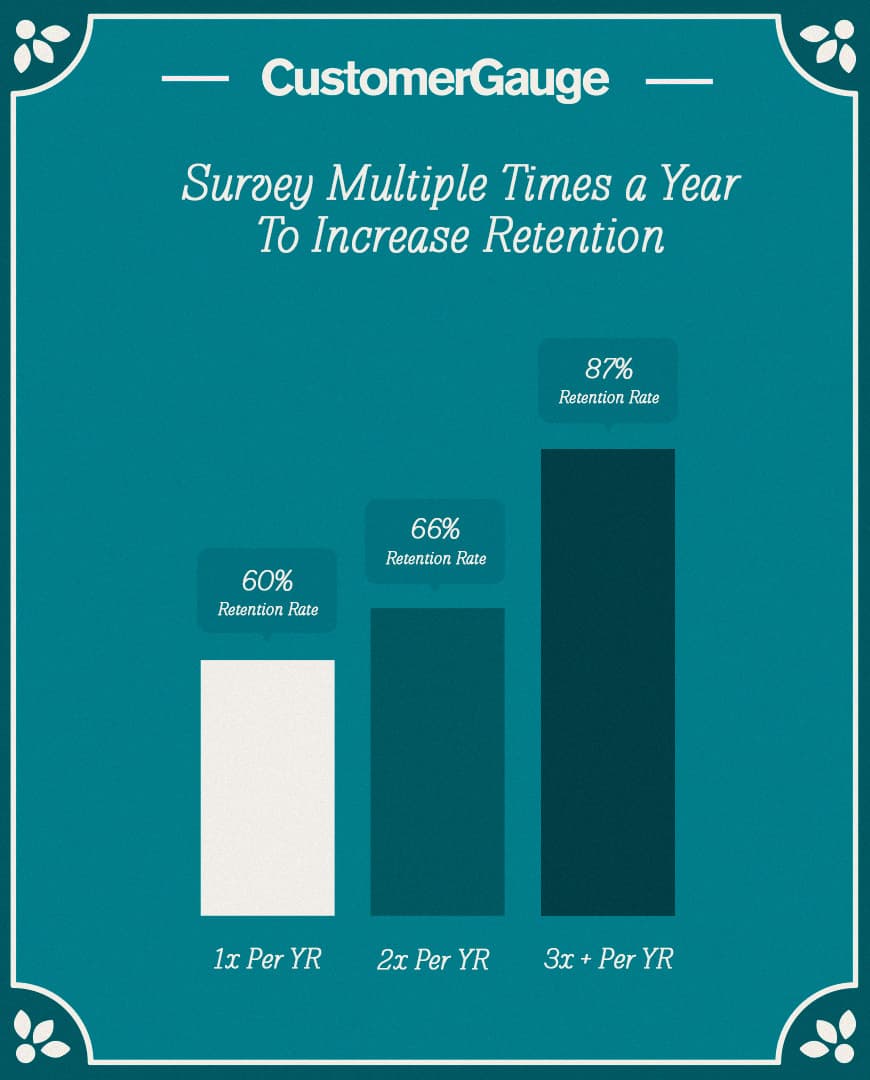 On the fifth day of AXmas, my program gave to me...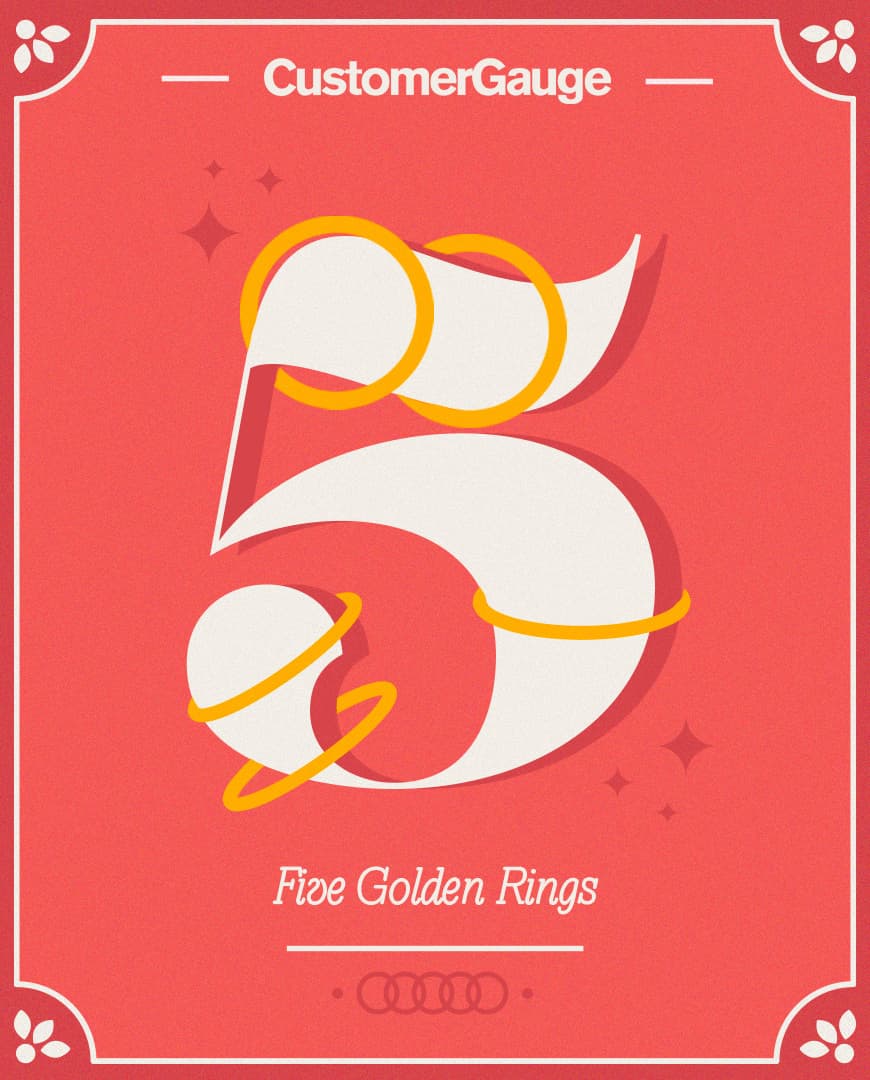 5 golden rings...of Account Experience! The methodology driving successful customer experience programs for industry leaders like Coca-Cola HBC, The HEINEKEN Company, & AB InBev.

Elements of influence that must be behind every great program are:

- Power. You need buy-in from the C-Suite
- Execution. Action cannot sit siloed in one department — spread to involve teams across an organization
- Culture. Your program needs to be bigger than one diligent team, and the mindset must be adopted company-wide

When put all together, a well-functioning Account Experience program tackles churn risks, identifies upsell opportunities, and activates promoters to win referrals.
On the sixth day of AXmas, my program gave to me...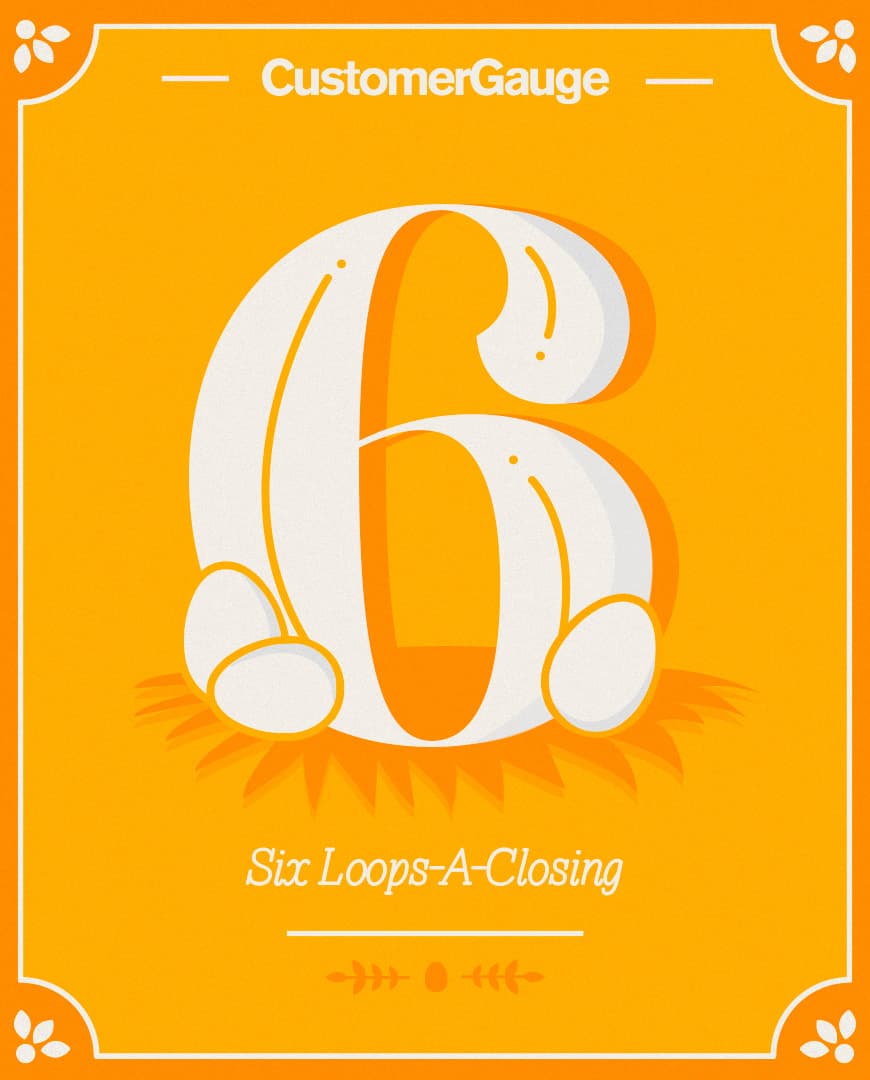 6 loops-a-closing!

If you're looking to increase retention rates while boosting NPS, it's pretty simple — close the loop with every single one of your customers within 48 hours for the best results.

And no, it's not impossible. Both DHL & The HEINEKEN Company close the loop with thousands of customers a day!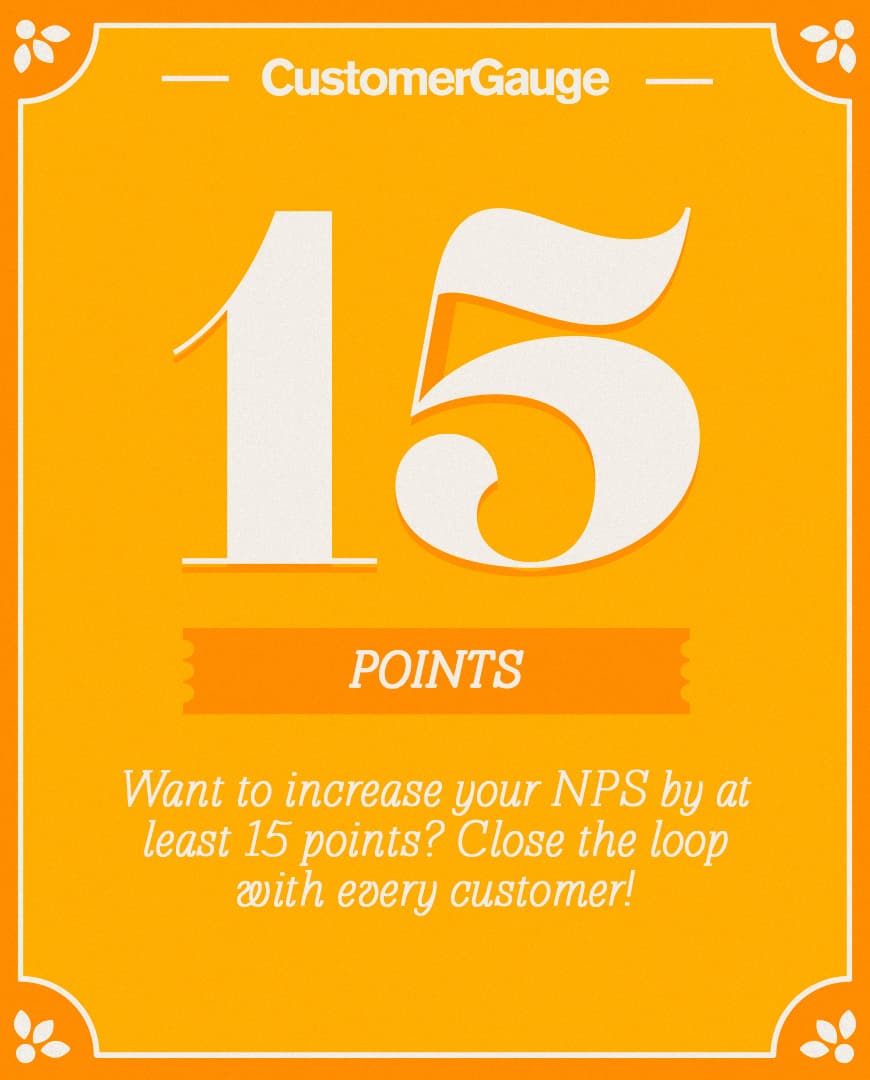 All you need is a solid process and a bought-in Executive/Front-line team and the rest will take care of itself.
On the seventh day of AXmas, my program gave to me...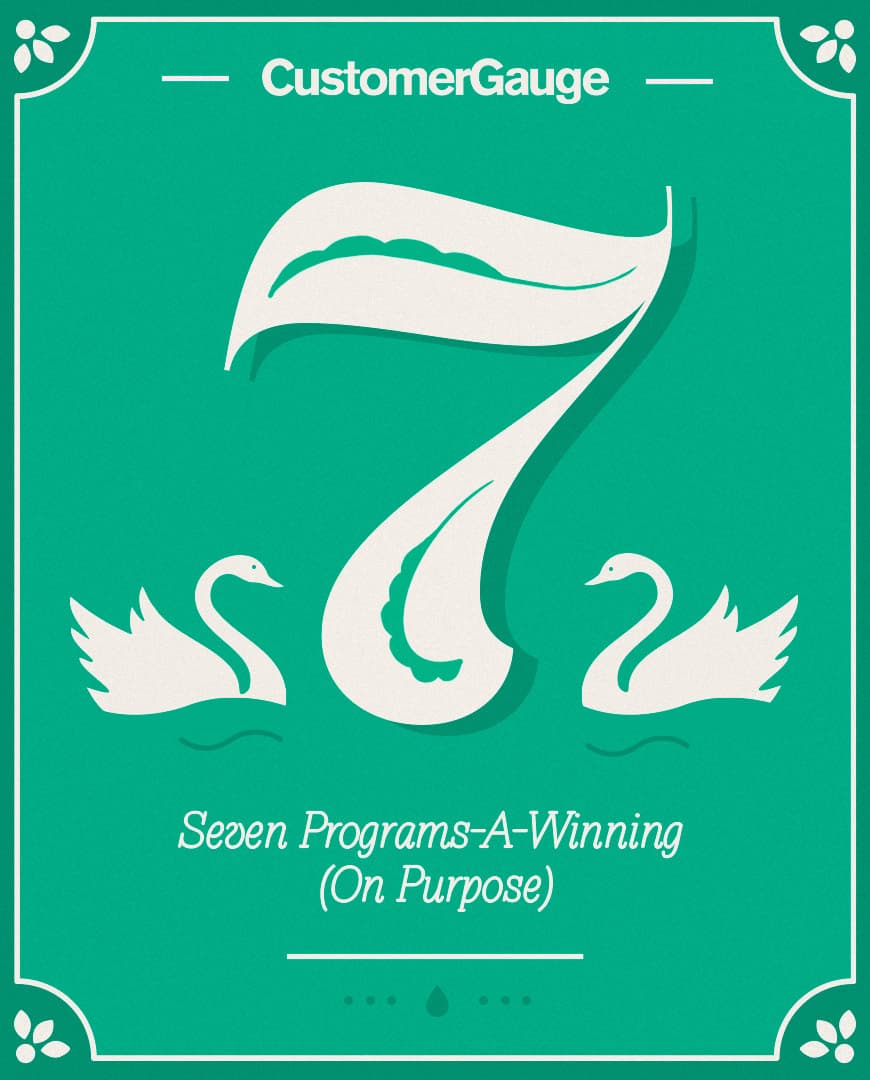 7 programs a-Winning (On Purpose) — we stuck to the song of course, but we're proud to say there's MUCH more than seven.

In fact, Creator of NPS Fred Reichheld spoke at our recent Monetize! conference all about the purpose and strategy built around customer love in his book Winning on Purpose.

His book has re-energized the market on a concept CustomerGauge customers have known about for years: the power of monetization and referrals in CX to drive new business.
On the eighth day of AXmas, my program gave to me...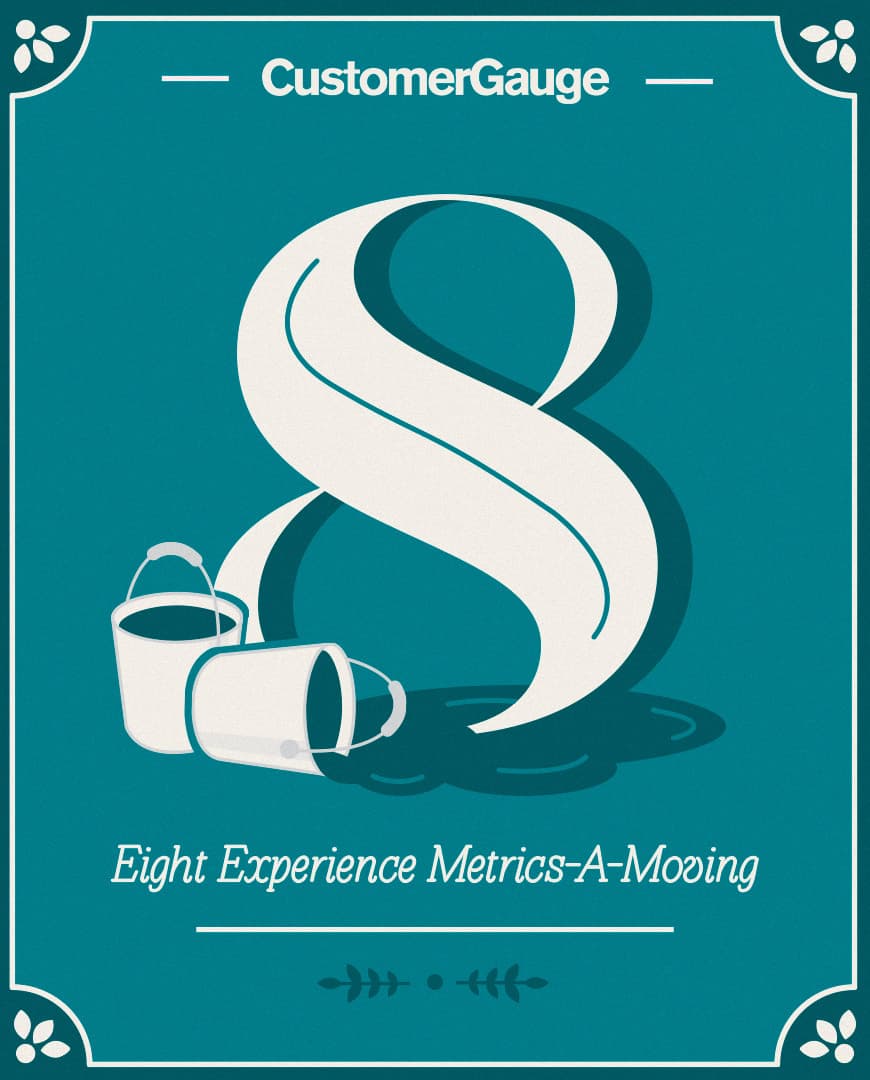 8 Experience metrics a-moving 📈 (but here we're going to talk about three big ones).

In our recent webinar, Weathering the Coming CX Storm: How to Take Your Program From Cut to Crucial, we shared what it takes to create invaluable customer experience programs.
It comes down to three important actions:
Covering as much revenue as possible. Tying NPS to financial data shows the revenue that's at risk, high-priority accounts to focus on, and opportunities that can lead to growth: everything Senior Executives want to know.
Getting as many responses as you can. The higher your response rate, the more accurate your NPS results will be.
Closing the loop on feedback. You'll boost customer satisfaction, turn Passives into Promoters, and improve your business processes at the same time.
In our current climate, these measurements will make the difference between your CX program becoming cut or crucial.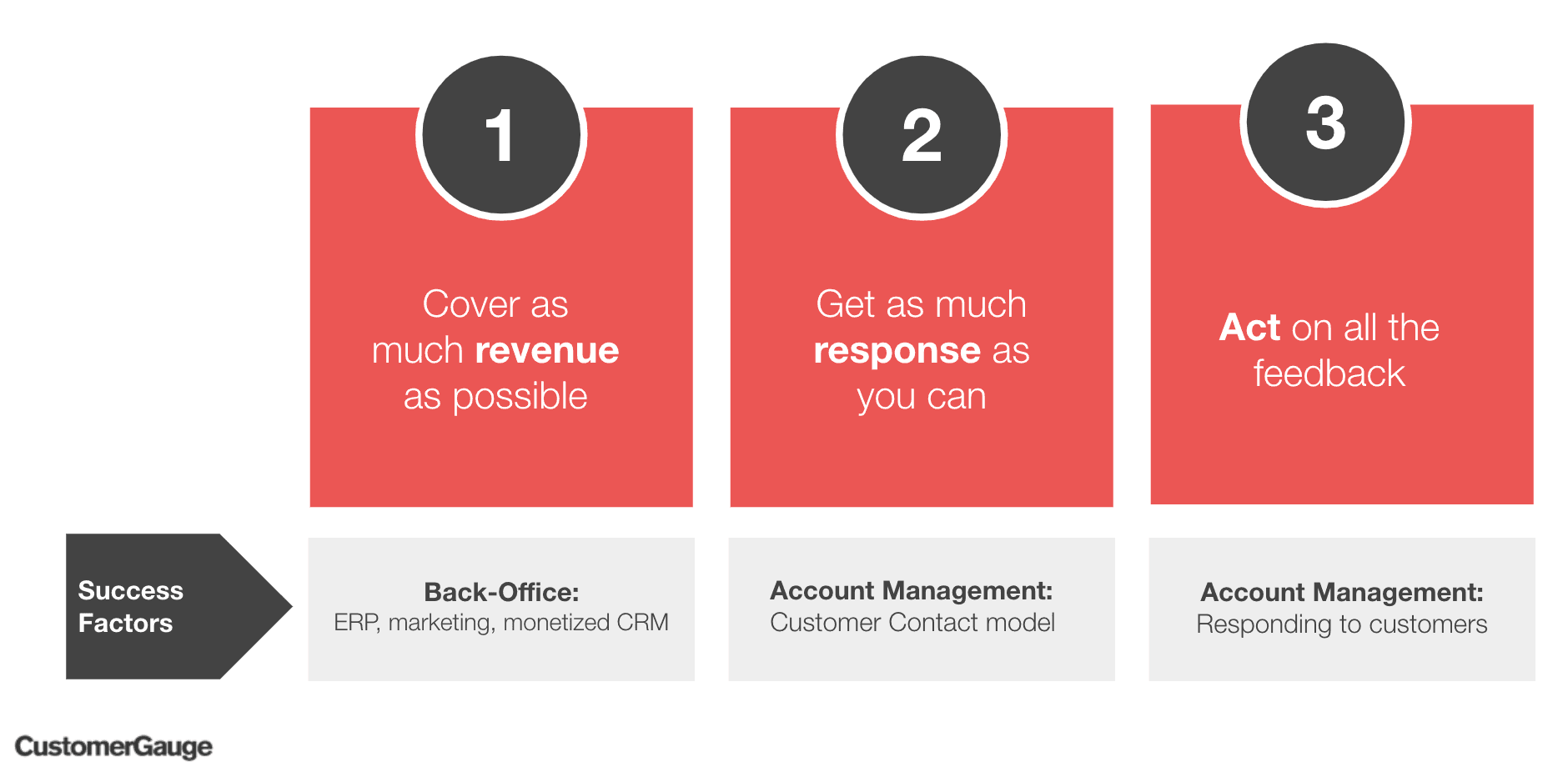 On the ninth day of AXmas, my program gave to me...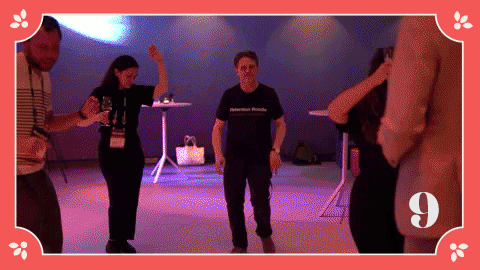 9 Gaugies dancing at #Monetize2022!

This September we held Europe's leading VoC conference at the iconic Felix Meritis in Amsterdam.

We had an impressive lineup of speakers sharing their CX journeys at companies like Briggs Equipment UK Ltd, SuperOffice, Dun & Bradstreet, Coca-Cola HBC, and much more.

With live Academy workshops teaching the ins and outs of building a successful Account Experience program to Fred Reichheld himself describing the importance of Earned Growth, we had every reason to dance.
On the tenth day of AXmas, my program gave to me...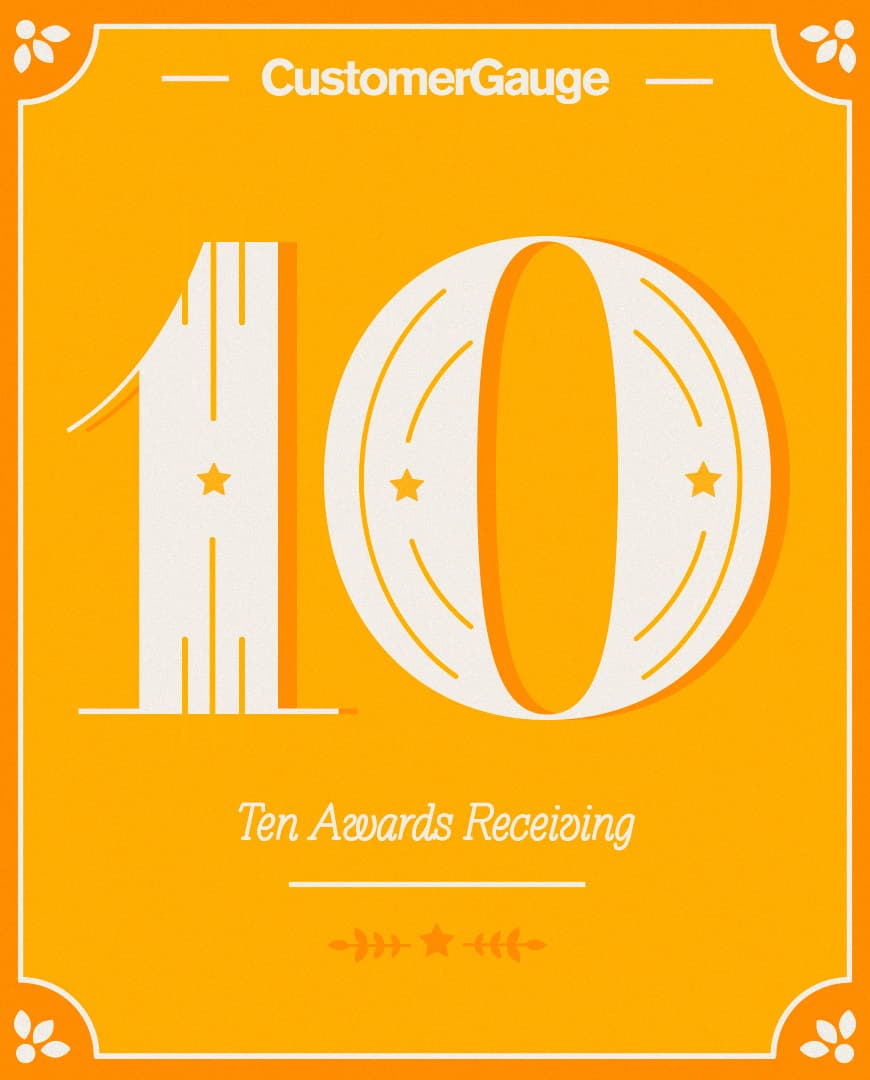 10 awards receiving 🏆

As we approach 2023, we've been reflecting back on the 2022 Account Experience Awards and what we've learned from each of our winners — specifically, Briggs Equipment UK Ltd!

Briggs offers rental equipment including forklifts, railcar movers, aerial lifts, and more, improving their customer experience ten-fold throughout the year.

We had Gemma Beddow, Head of Customer Relations, share how her team achieved their awards (swipe below) by considering every piece of feedback important:

"The most common response we get is 'Oh, I didn't think anyone actually read my responses.' We've had messages from non-responders who said 'You know what, next time I'm going to respond because I didn't realize anyone did anything with the surveys'."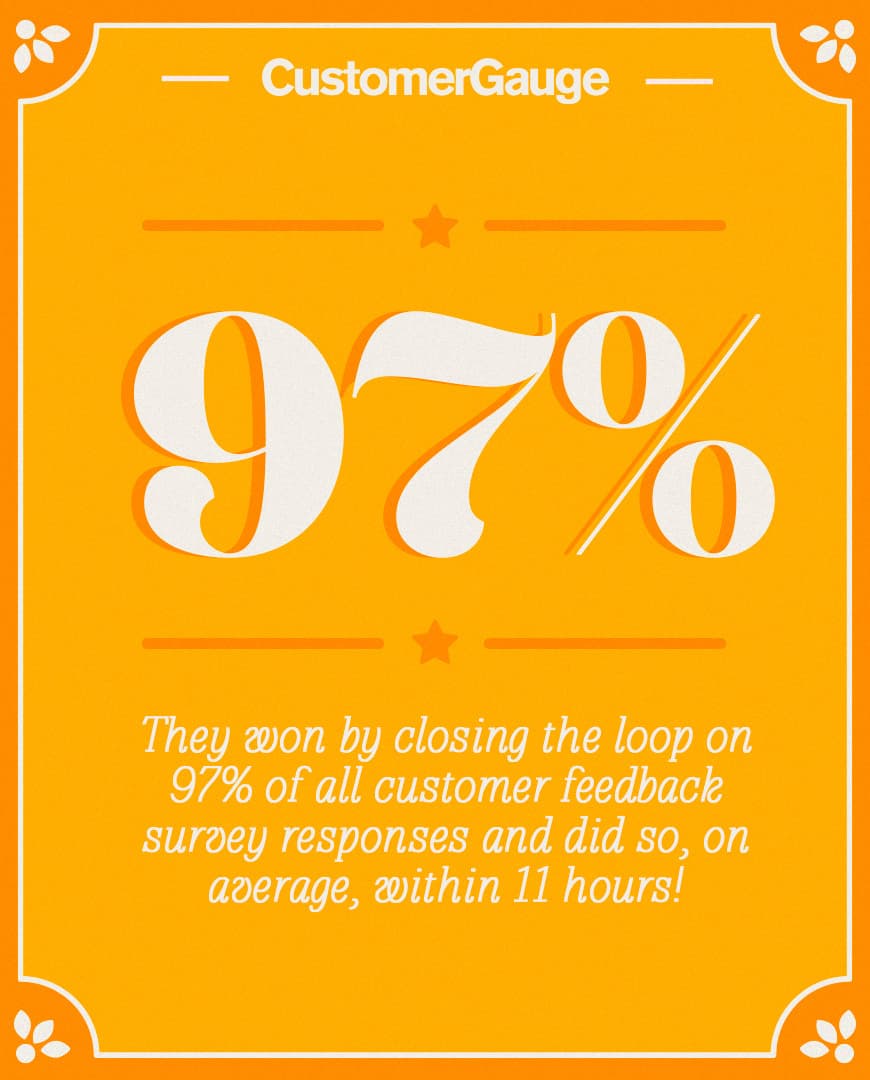 The key? Show customers you're listening and they'll want to fill out surveys and help you improve — survey fatigue only exists if advice is not actioned!
On the eleventh day of AXmas, my program gave to me....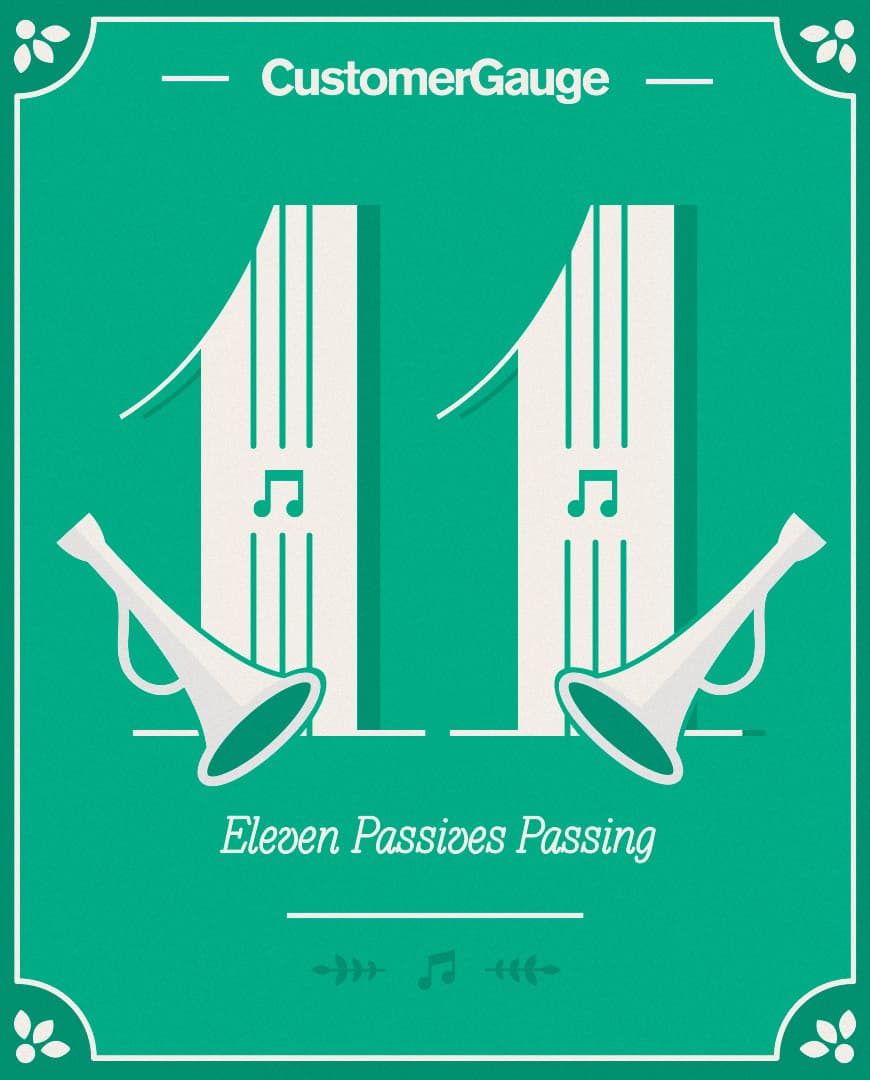 11 Passives... passing? We tried to stick to the song best we could.

Regardless, let's talk about Passives. These are your customers who score between a 7 and 8.

Unlike Promoters, Passives aren't recommending your business to others. However, they aren't particularly dissatisfied like Detractors are.

And if a better option comes along, it won't take much to turn their heads. That's why they're often considered neutral.

The best thing you can do is to classify your Passives and Non-Respondents as Detractors to get a realistic idea of your account health.

Why? An absence of signal should always be seen as high-risk.
On the twelfth day of AXmas, my program gave to me....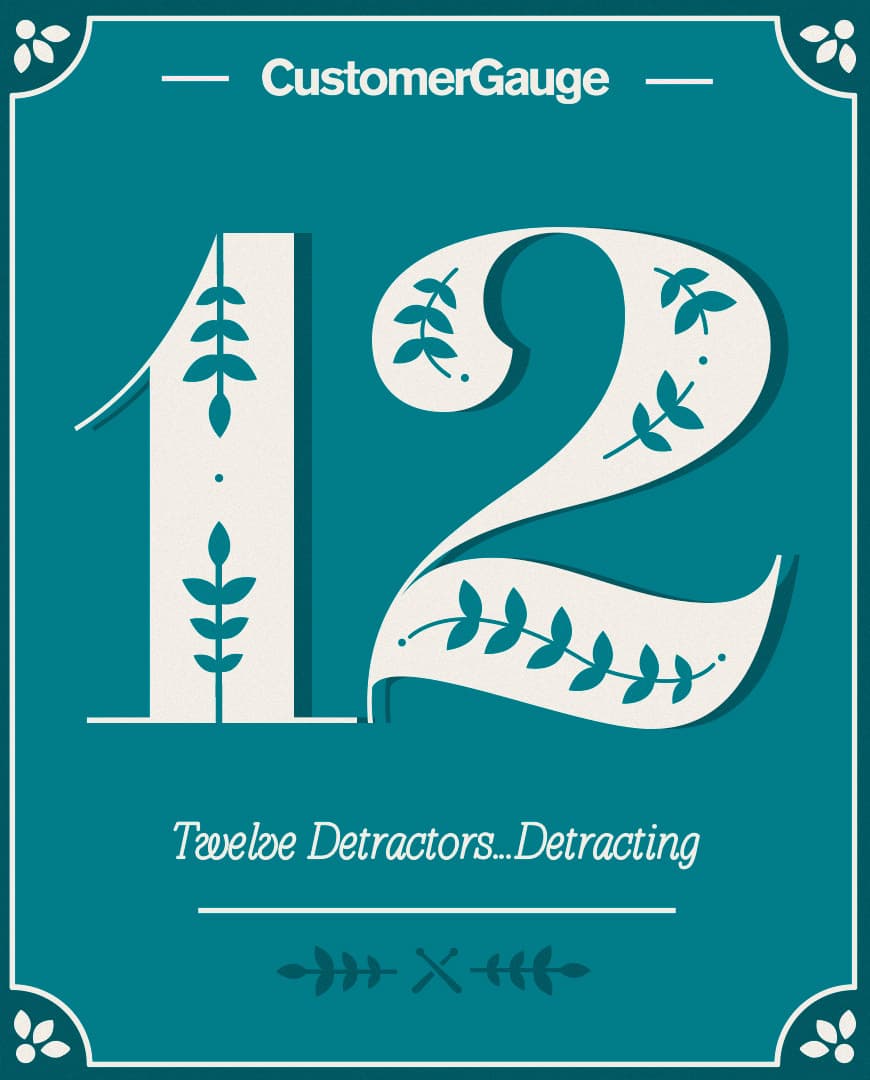 12 Detractors...detracting?! Listen, it's harder than it looks to rhyme with this song.

Jokes aside, this year brought on an interesting argument — Detractors might actually be a good thing?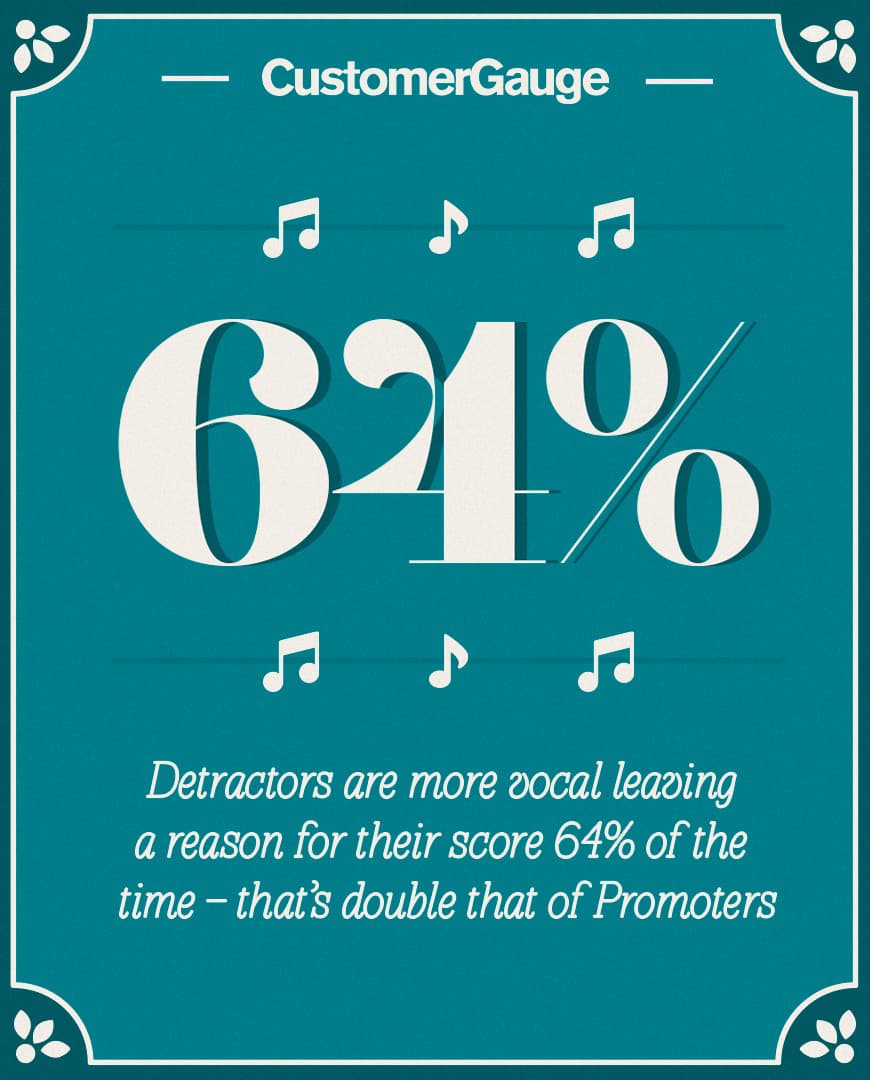 Yes, they're your lowest-scoring customers, but our data suggests if handled properly they're also the most valuable source of CX improvement, future Promoters, and referrals!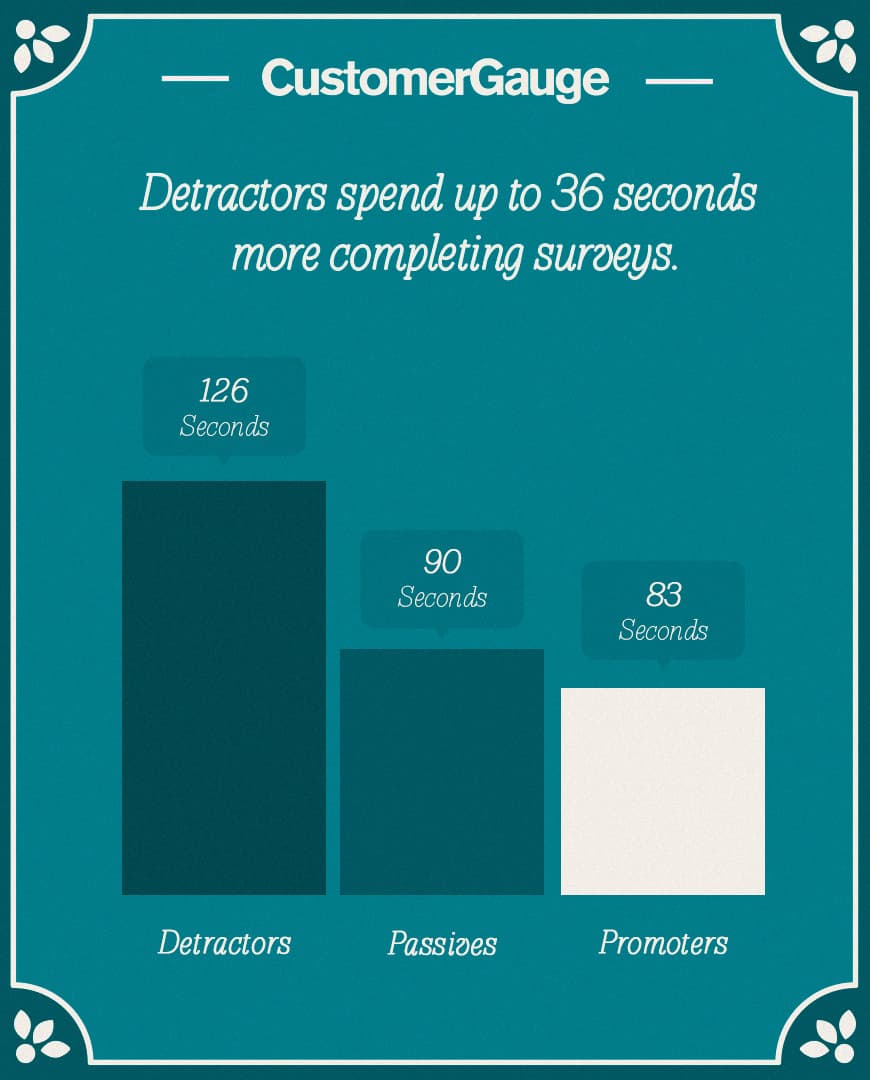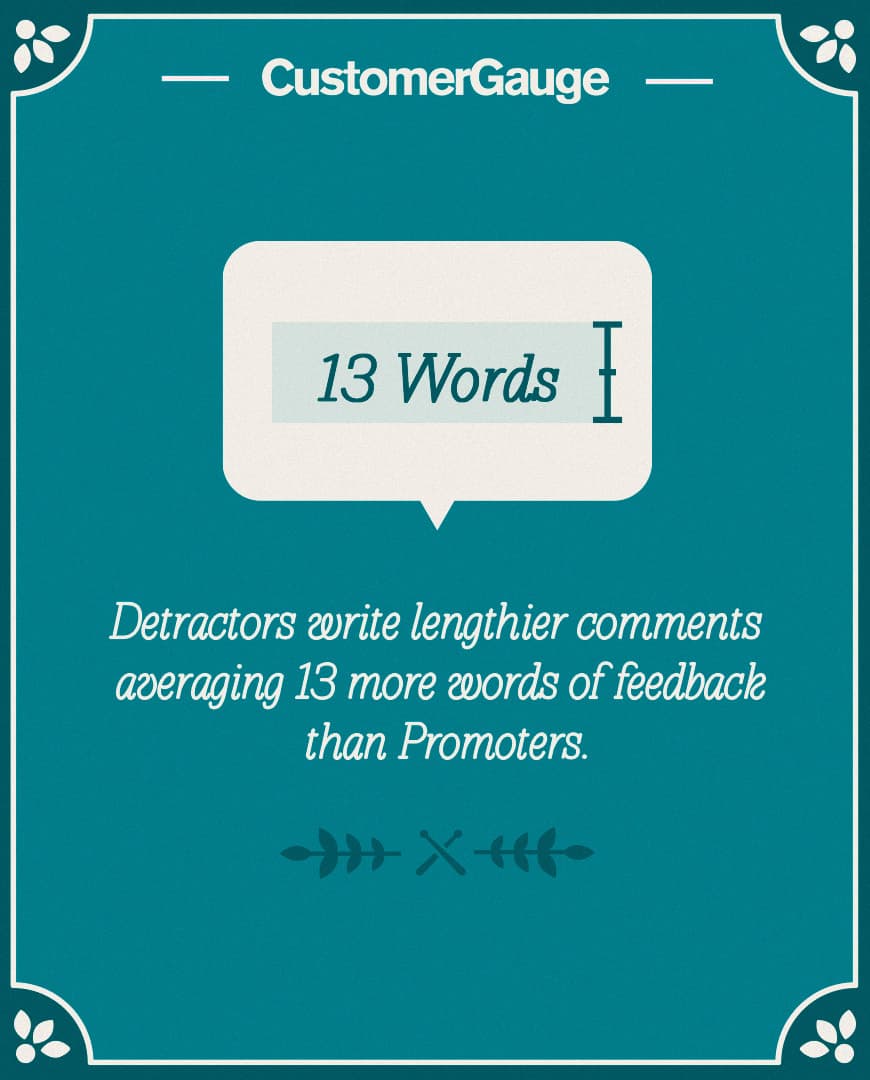 About the Author