What are the Benefits of Net Promoter Score?
There's a reason for NPS's reputation and loyal following. Making NPS a fundamental part of your customer experience management processes has tangible and material benefits.

1. It Offers Real Returns on Investment
According to Gartner, 80% of future revenue comes from 20% of existing customers. As industries and companies become more competitive, the crucial brand differentiator is the way in which they treat their customers.
Companies need to create exceptional customer experiences if they are to drive retention rates and monetize their customer base. Failing to do so results in churn and a loss in revenue.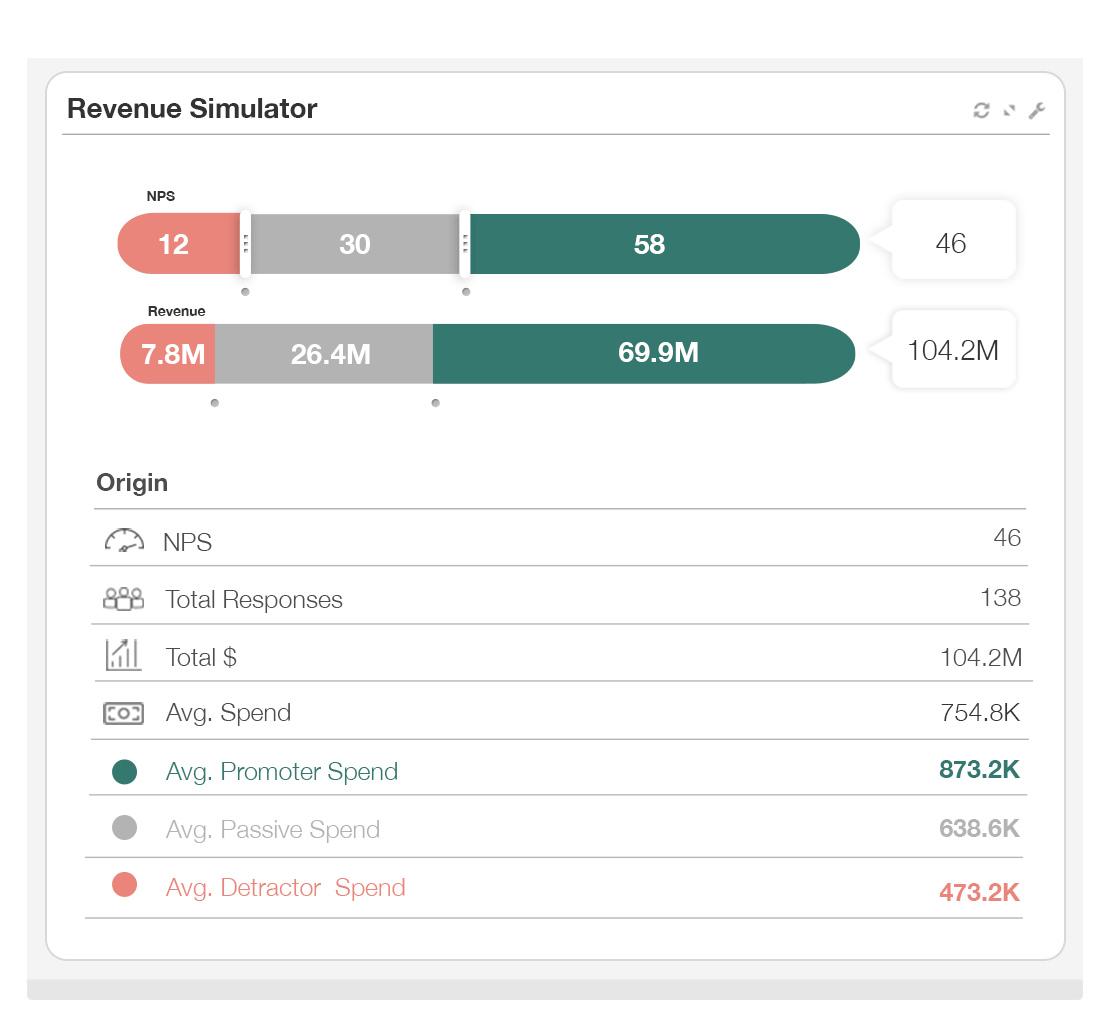 Learn how to drive revenue growth with our guide to Account Experience.

2. NPS is Simple and Easy to Execute
NPS surveys are short (at least they should be), and are easy and quick to answer. This ensures high response rates. And they are surveys that can be conducted at any point along the customer journey—provided you have the right NPS software, of course.
They can also be rolled out through different channels, including phone, SMS, or web. Choose the option that is the most convenient for your customers and that will likely receive the best response rate.
For example, while many brands prefer to use email for surveys, customers actually seem to prefer the phone. According to CustomerGauge research, phone interviews have a 42% response rate, compared to 30% over email.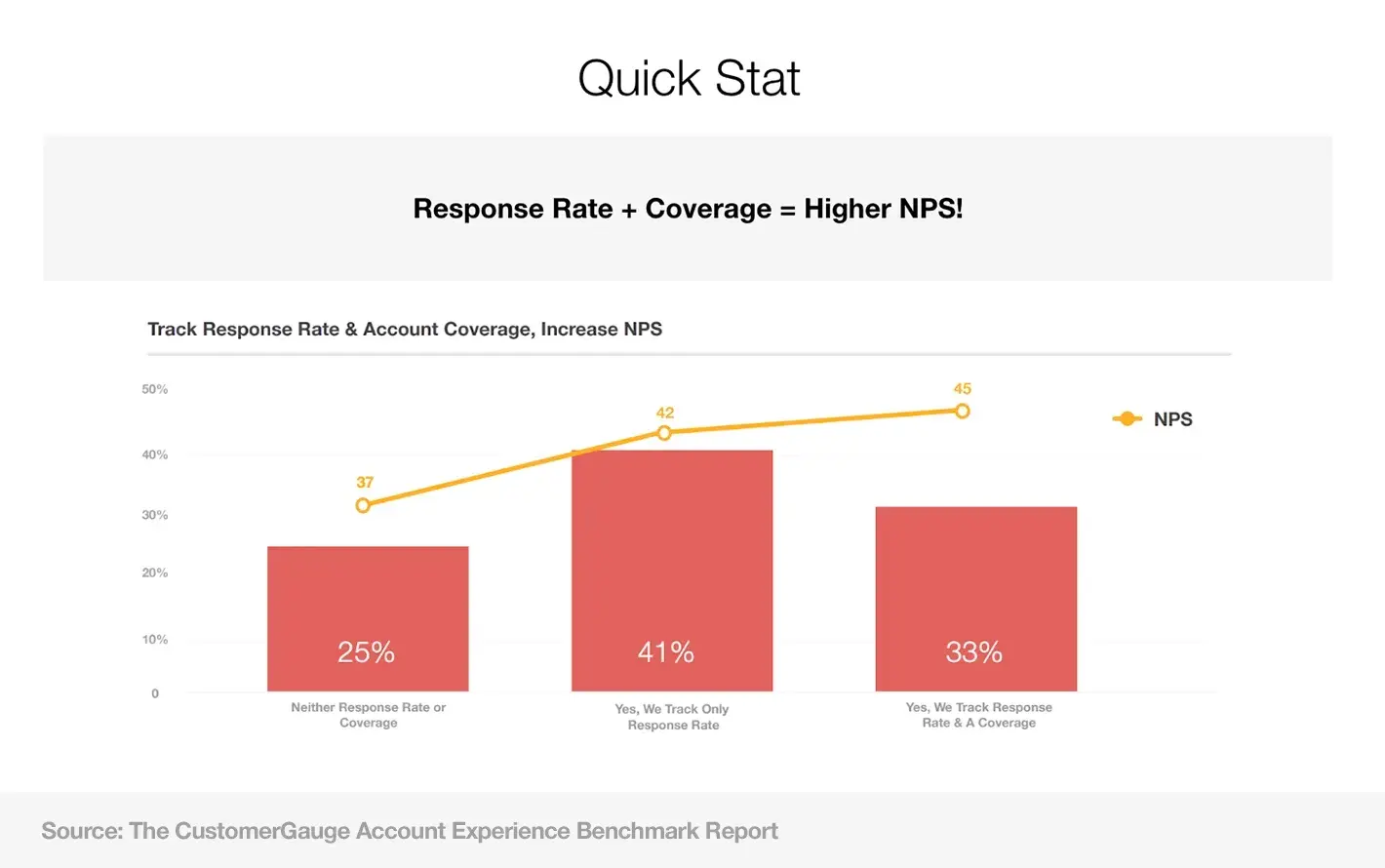 3. It's Actionable
NPS data isn't complicated. You'll receive your customers' comments and the reasons for their scores in real-time, allowing you to act immediately to reduce churn and foster customer loyalty.
Actionable data also means you can dig deeper into root causes, solve problems together with your clients, drive new sales, and lift responsiveness by proving to your customers that their voice matters.

4. Results Transcend Individual Experiences
NPS provides a wider view of your customer experience with every aspect of your company.
CSAT and CES only really offer insight into a customer's most recent interaction with your company. NPS, on the other hand, takes a broader, more holistic perspective, gauging sentiment on everything from your website to your end product and back again.

5. It's Flexible
In many instances, companies only deploy NPS surveys once or twice a year. But increasingly, businesses are coming to acknowledge the value of using smaller NPS surveys more regularly. This tactic, often called "drip NPS", helps you to keep track of customer sentiment on an ongoing basis, so that you can improve incrementally.
In fact, CustomerGauge research has shown a 5.2% increase in customer retention if relationship surveys are conducted every quarter.
Short and frequent is often the way to go.

6. It Allows You to be Both Proactive and Reactive
In ensuring you become aware of large and persistent problems, NPS helps you implement solutions proactively so that these issues don't happen again. That said, if a situation demands an immediate, reactive response, real-time NPS data can help you put out fires quickly and effectively.

7. It's Useful to Everyone
With its -100 to +100 scoring system, NPS is easy for people at every level of a business to understand—from the frontlines of customer service to the boardroom. This helps to foster internal NPS buy-in and spurs collective effort to improve it over time.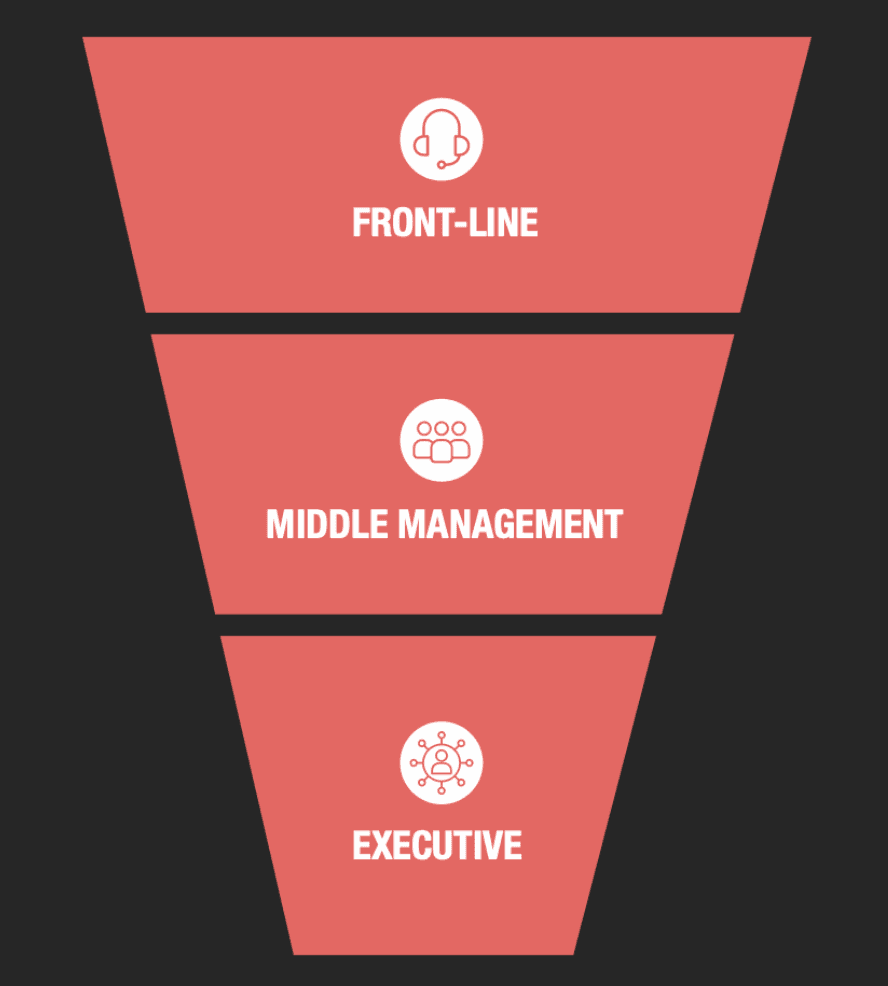 8. It Supports Future Growth
NPS data gives companies the power to turn customers into predictable recurring revenue.
By optimizing NPS feedback with Monetized Net Promoter, companies are equipped with even better tools to help customers stay longer, spend more, buy additional products, and refer new customers.
While NPS is a powerful tool that B2B companies interested in reducing churn and increasing revenue can't neglect, it doesn't work in isolation.
NPS is just a number, unless you make the data you gather work for you by acting on it, monetizing it, and using it to stimulate growth.

Discover New Content: 10 Best NPS Softwares for B2B
About the Author