In this week's Net Promoter® News, we're diving into how JetSuiteX's stellar customer experience record and Net Promoter Score® (NPS®) caught the eye of JetBlue, what steps streaming media players should take to compete with smart TVs, how the India travel app took the Google India Apps summit by storm, and the use of Net Promoter at Northern Illinois University's student health center.
JetBlue Aims High with JetSuiteX Codeshare Deal
Sitting at a Net Promoter Score of 59—a high for the airline industry—JetBlue knows a thing or two about the importance of delivering a stellar customer experience. So, it comes as no surprise then that the popular airline would expect no less from its partnerships.
Back in 2015-2016, JetBlue invested a 10% stake in the private jet company, JetSuiteX, a charter jet operator who services the west coast. Recently, JetBlue has announced a unique codeshare deal with their partner. Beyond offering a good return on investment and expanded, luxury travel to ideal west coast destinations, JetBlue cites their continued relationship with JetSuiteX on the smaller airline's commitment to customer experience. In fact, JetBlue notes JetSuiteX's Net Promoter Score as part of what caught their eye in the first place.

Beyond offering a semi-private chart jet experience, JetSuiteX provides passengers two free checked bags, complimentary cocktails and snacks, extra leg room, and more. Moreover, riders can expect shorter wait times at the airport, as customers can arrive 15-20 minutes before departure.

In the first announcement press release, director of airline partnerships at JetBlue, Tracy Bink, said this about the expanded partnership:
"JetBlue and JetSuiteX share a common vision focused on innovation and offering travelers an unmatched level of service when they fly, which is why our partnership is such a perfect match. Together JetBlue and JetSuiteX are leading the industry in creating a flying experience unlike anything else on the west coast."
The codeshare deal is a first between a national carrier (JetBlue) and a private public chart company (JetSuiteX). Corporate customers, as part of the deal, can now book JetSuiteX flights on JetBlue.com. You can learn more about the state of the hospitality and travel in our new benchmarks report.
Streaming Media Players vs. Smart TVs
Parks Associates announced in the last week that nearly 40% of US broadband households own a streaming media player, such as a Roku or Amazon Fire device. The companies that produce these devices have remarkably high Net Promoter Scores, with Roku at 71, Apple (supplying Apple TV) at 89, and Amazon at 61.
However, smart TVs, another means of streaming in US broadband households, have an overall higher Net Promoter Score than their streaming player competition.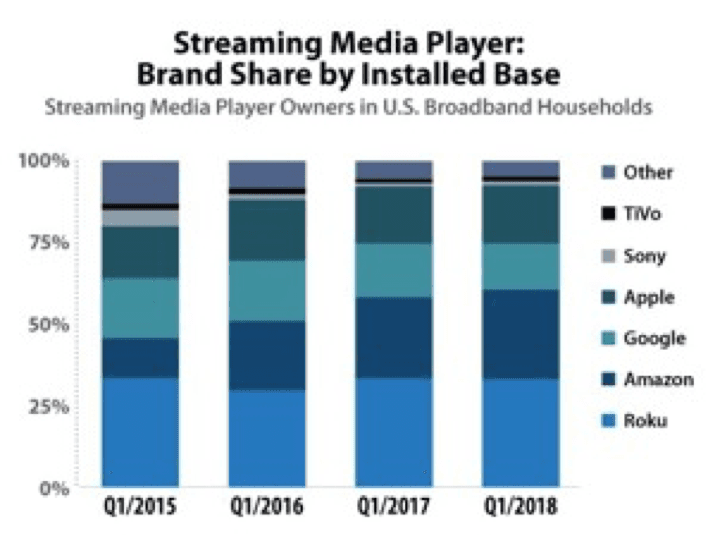 Why then do streaming players have higher user rates? Shouldn't consumers be moving towards the more preferred devices and options? Really, it's just a question of numbers and timing. Streaming media players were first to the market. Many smart TVs designed for mid-income markets were only made available in 2015 from manufacturers like Sony, Samsung, and LG. Even three years later, according to Parks Associates, over half of US broadband households own a smart TV.

Streaming media players might want to start worrying about their high-performing competition as time goes on, particularly as 50% of smart TV owners also own a streaming media device. Eventually that overlap might dwindle as consumers prefer the TVs to the devices plugged into them. Find out what other trends are picking up steam in the media industry in our last NPS benchmarks report.
ixigo Wins Big at Google App Summit
ixigo, a premiere travel app in India, captured the big award at the Google India Apps summit.
ixigo is an app that helps you find price comparisons on flights, hotels, trains, and other transport in traveling to and from India, all in one place. It also helps users plan tours and find destinations as well.
This week, ixigo won the Best UI/UX App at Google's India Apps summit 2018.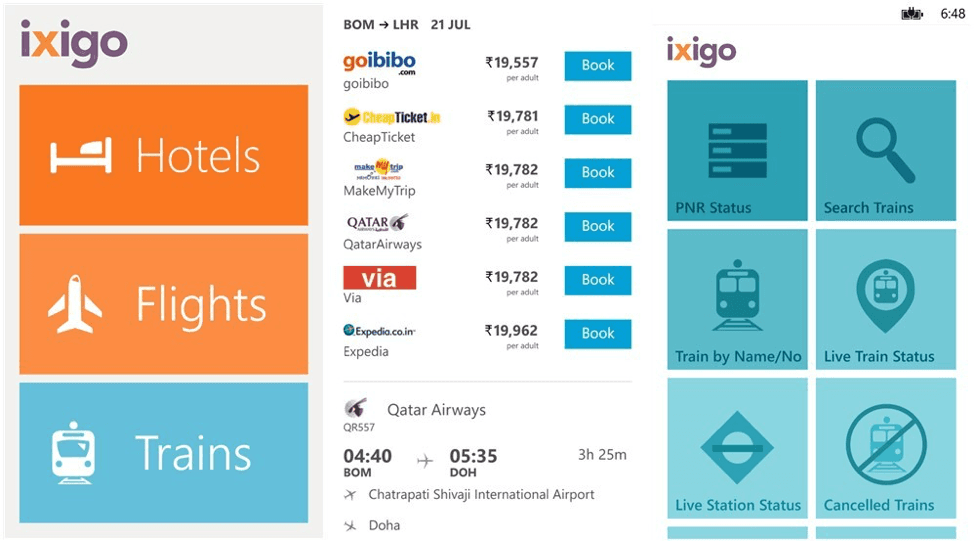 CTO and co-founder Rajnish Kumar cited ixigo's Net Promoter Score of 68, a great score considering ixigo has a user base of over 100 million, as the driving force behind their win.

After some key acquisitions in 2015—such as obtaining Rutogo, and partnering with Citrus Pay, as well as making some key hires—the company has been skyrocketing in popularity, raising $15 million in funding last year. ixigo's transparency about their Net Promoter Score and dedication to customer experience may eventually help expand its global reach to competitors such as Kayak, Travelocity and more. Keep an eye out for them!

NIU Student Health Services Starts NPS Surveying
Finally, we end our Net Promoter news of the week out of corporate and into the halls of academia.
Northern Illinois University's student health services are getting a revamp next year. To improve their performance and satisfaction amongst the patient/student population, the university will be issuing NPS surveys next fall.
NIU's student health service is not the first medical entity to make use of Net Promoter to improve relationships with patients. In fact, the healthcare industry has a pretty high Net Promoter Score overall, averaging around 76. NIU is hoping the change will help put practitioners and health services better in tune with students come fall.
That will ultimately benefit those that work at the student health service center, as they'll have better communication with patients, which leads to more success in treatment. And of course, measuring for NPS can help encourage students to continue treatment with health services, increasing the chances of them getting necessary medical treatments.
Want to see your name in headlines? Got a good Net Promoter or customer experience story to tell? Reach out to us!
Get The Most Comprehensive B2B NPS and CX Benchmarks Report on The Planet