This week in Net Promoter® news, we're exploring some game changers in several industries, looking at their internal shakeups, and their external successes. We'll be talking about the rise of chatbots at Vodafone, how Utilitywise is starting to turn things around for themselves, and how Jetsuite X's popularity has everything to do with Net Promoter Score® (NPS®).
Vodafone Uses Chatbots to Transform Experiences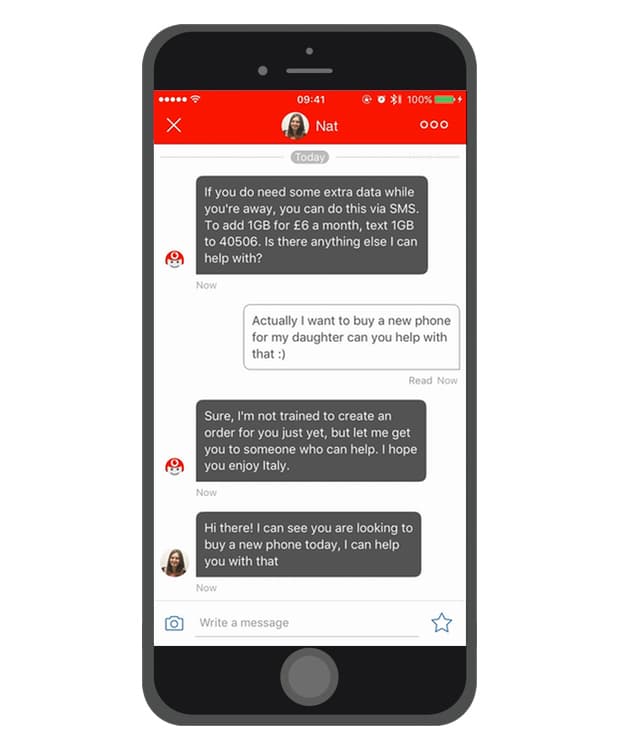 Last April Vodafone launched their chatbot, TOBi, to help improve customer service and guidance for SIM-only pricing plans. This month, Vodafone announced that they're expanding TOBi's capabilities to aid the sales process–not only telling customers what is available to them but guiding them to the point of transaction.
According to Vodafone's head of digital experience, Jon Davies, Vodafone has seen significantly higher checkout completion rates with reduced customer issues and time to transaction since these improvements.

Beyond looking at the reduced time to transaction completion metrics, Vodafone is also using the Net Promoter Score to understand usability and satisfaction with TOBi.
We'll take into account things like NPS, looking at usability and completion scores and then for service, we'll look at interactions and how many of those are contained within the channel rather than being escalated into another channel, which is one of our measures for success. – Jim Davies, Head of Digital Experience
Utilitywise On The Rise
UK energy consultancy company Utilitywise announced a big turnaround in their financial fortunes this week. After experiencing a £31.4 million operating loss in 2017, very quickly after a profit of £1.4m in 2016, things weren't looking great for the company. A large number of exceptional costs were to blame for the loss, but a subsequent audit from these numbers forced the company to delay the publishing of their annual financial results, leading to some employee turnover.
Utilitywise has managed to turn things around though, with a profit of £617,000 in the six months preceding January 31, 2018. The company's share price increased by 7.2% thanks to these results. For more context on this amazing flip, in the same time period last year, Utilitywise had an operating loss of £13.2 million. Now the company is producing a profit again.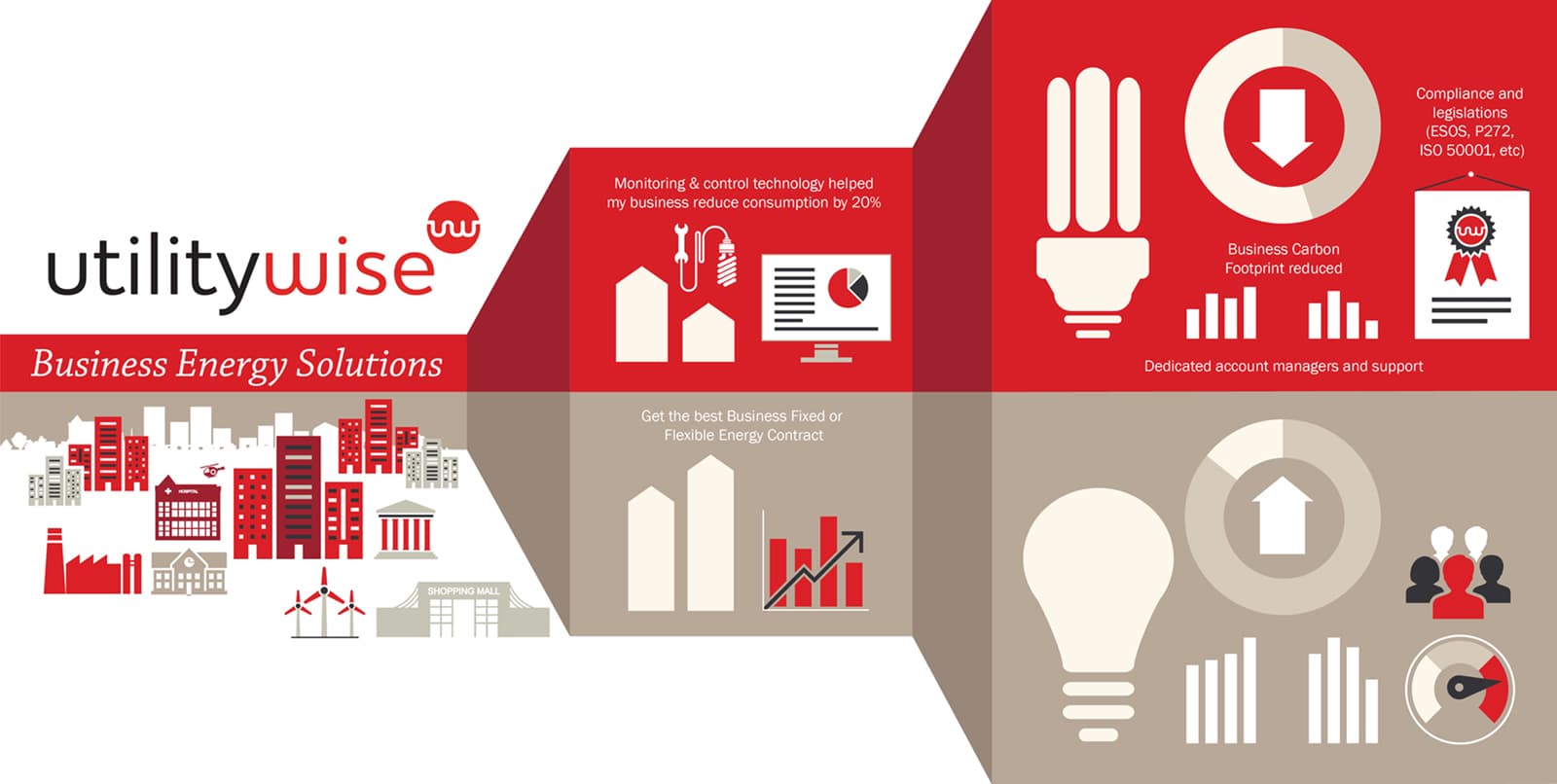 CEO Brendan Flattery said the numbers were what the company expected them to be, following actions taken to stabilize the business and get back on track. Specifically, Flattery cited the company's increasing Net Promoter Score, which, at 63, is impressive. Utilitywise made the conscious effort to get their score up, going from 38 to 63 in just 3 months. In the process of this, the company learned the value of collecting NPS metrics and feedback, and of closing the loop quickly. By responding to complaints quickly, Utilitywise saw the statistic of closing the loop in 48 hours to two weeks leading to 10% customer retention come true for them. The number of customers has increased following this feedback, as has the company NPS, and the company seems poised to continue to get out of this hole quickly and effectively. The increased employee churn is disappointing, but hopefully next year, with some more stabilization from their high NPS, Utilitywise will see that number go down, while they stay on the rise from focusing on the right parts of their business.

Jetsuite X Takes Off
Jetsuite X is a division of Jetsuite, a private charter airline with 22 aircrafts that operates on the west coast. Within its division, Jetsuite X operates five 30-seat Embraer E-135 jets, and mostly does short hauls with small airports. Despite these humble beginnings, the two year old company is poised to grow to 100 planes in the next five years, and already has JetBlue and Qatar Airways buying minority holder stakes in it.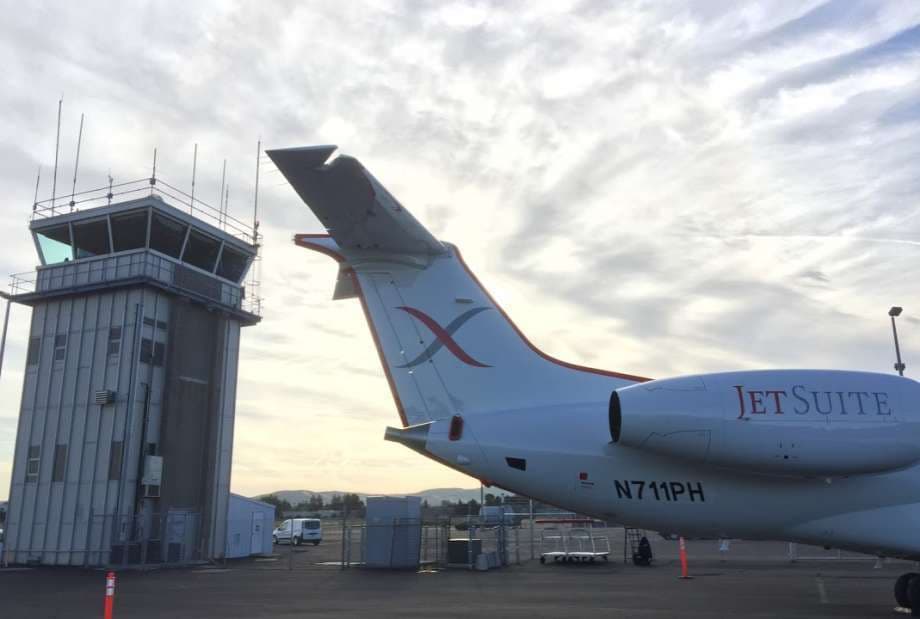 How has a company so small already made such a big impression on the airline market? JetBlue cites its common vision with Jetsuite X for "innovation and offering travelers an unmatched level of service when they fly." Qatar Airways lists a far more numerical reason--Jetsuite X has a Net Promoter Score® of over 90.

This level of measured customer satisfaction, combined with a unique place in the airline market of serving much neglected small airports and short trip customers, easily explains how Jetsuite X moved so quickly into public attention. Offering semi-private flights with decent legroom at commercial prices, Jetsuite X will now expand its operations via a codesharing program with JetBlue, allowing JetBlue.com customers to use Jetsuite X's services between airports in California and Las Vegas. The deal with Qatar Airways will allow Jetsuite X to expand its fleet, and grant Qatar Airways access to planes in the western United States as they continue to expand internationally (Qatar Airways recently backed off of forming a partnership with American Airlines after some labor union objections to the deal).
Jetsuite X's sudden success reminds all of us the value of putting customer experience first. By making their planes as comfortable as possible, and highly valuing customer feedback, Jetsuite X has attracted financial and commercial attention, and will likely keep expanding, should the company choose to do so. Certainly their position in the market is partially thanks to filling some specific niches of flight plans between private airports. For example, Jetsuite X offered exclusive flights to Coachella that were highly coveted by attendees of the music festival. They also offered flights between Tuscon and Burbank for easier access to popular USC and UCLA college football games last fall. Because of this focus on niche, private airports while offering "not-so-private prices" though, Jetsuite X flights won't be able to easily connect to JetBlue flights, or vice versa, despite their partnership, as they're just not flying out of the same locations. Their NPS is high with happy customers, but these customers are a very specific group.
Still, if Jetsuite X manages to maintain its current level of customer satisfaction as it grows its current fleet, it could certainly keep expanding. It would just need to keep listening to feedback the way it is now, and ensure its popular functions continue while addressing complaints quickly and effectively. Besides, niche flight markets like this exist beyond the west coast, something JetBlue and Qatar Airways certainly considered when they got stake in the company. We'll see if Jetsuite X can maintain its current level of success, and turn it into the enormous growth and profit it promises. So far, signs point to further success in these areas in the future. If nothing else, we've learned one thing--a high Net Promoter Score usually means more positive attention for your company.
Want to improve your customer experience and Net Promoter program like these titans of industry? Find out how straight from the source. Monetize! 2018 is just a few days away, and we've got a few spots left. Make sure they're yours!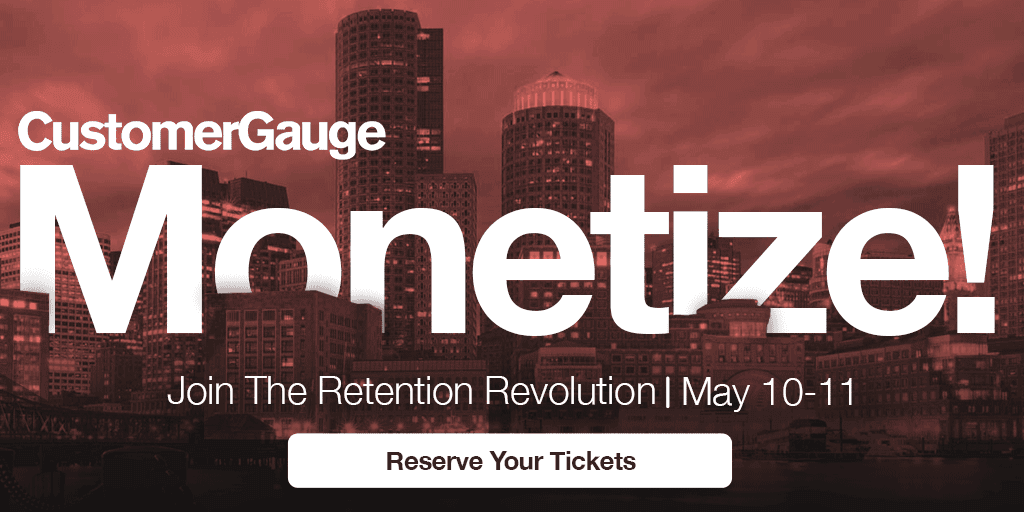 Get The Most Comprehensive B2B NPS and CX Benchmarks Report on The Planet