According to CustomerGauge's B2B NPS and CX Benchmarks report, the telecoms industry has an average retention rate of 69%. While it's not the worst out there (the wholesale industry's retention rate is just 44%), there's definitely room for improvement.
We should know. We've long been helping telecoms companies achieve incredible retention rates, as you'll see below.
As if it wasn't high enough, the demand for efficient, functioning, and affordable telecom services has exploded since the pandemic. On the hardest days of lockdown, more people than ever before depended on it to live, work, and communicate.
Even as we've shifted into a more familiar way of living and working, this demand is showing no signs of slowing.
In fact, media and technology consulting firm Analysys Mason expects the industry to continue its upward trajectory between now and 2025. This will largely be driven by more mobile connections, more spending on mobile data, and (especially in B2B) an increase in fiber services.
But, in this context, telecoms still has a churn problem driven by poor customer service and low barriers to switching. And if you're a brand in the industry, you'll likely have only one question on your mind: what are the best strategies to reduce customer churn in telecoms?
Let's take a look.

5 Reasons Why Churn in Telecoms Is So High
Demand in telecoms may be high, but so is supply. As of 2022, there are an estimated 747 wireless telecommunications businesses in the U.S. This means that if customers want to churn, they have more than enough alternatives to choose from.
Here are the 5 most common reasons why customer churn in telecoms is so high:
Poor network quality. Customers expect efficient, reliable, and far-reaching network coverage, and will stop at nothing to find the service provider that delivers these things. Some 45% of smartphone user churn is a result of problems with network quality.

Complicated billing processes. Telecom billing processes can be confusing and cumbersome. Customers who feel that they're paying too much and can't decipher why are more likely to leave.

Inefficient customer service. Telecoms is a customer service-centric industry, which means that this area has to be a priority if companies are going to hang onto their customers. In fact, 39% of customers have admitted to leaving a telecoms company over poor customer service. Of these:
27% left because they felt like their time had been wasted

51% left because they had to call more than once to have an issue resolved

37% left because they felt that agents were rude, untrained or incompetent

41% left because they felt that the self-service options were inferior
4. Offered a better deal. Not all customers leave in a fit or fury, though. Many simply leave because another provider offers them a better deal. This has made innovation a critical customer retention tool.
5. Low barriers to switching. While this isn't necessarily a bad thing from a customer perspective, it can create serious problems for poor suppliers. Customers switch quickly and easily between service providers because they can. The barriers to switching are remarkably low.
In short, telecoms businesses typically suffer from poor customer experience and low customer loyalty. The results can be serious churn.

7 Strategies for Improving Churn In Telecoms
So, now what? How do you combat these risks and make sure that you reduce churn in your business? The following strategies are here to help you — and they really work.
1. Start by Collecting Customer Feedback With NPS Surveys
The first thing that you can do to encourage customers to stay is ask them for their opinion on your brand. The best way to do that is with Net Promoter Score (NPS).
Your NPS surveys tell you how loyal your customers are and how likely they are to hang around. And, usefully, they offer valuable insight into the drivers behind your retention and churn rates. For example, they let customers tell you what they love about your products and services, and what makes them feel frustrated.
As an industry, telecoms has one of the worst NPS scores out there — a dismal 31. But you can be the exception, by consistently working to understand and improve your NPS and by improving your customer experience in the process.
Related Read: 30+ Telecoms NPS Benchmarks to Compare Against
Start by sending out relationship and transactional surveys to all your customers. They'll help you track what your customers want and need, their sentiments over time, and their responses to specific drivers.
At CustomerGauge, we've put NPS at the heart of our Account Experience program.
2. Analyze Your NPS Results by Customer Sentiment and Value
The beauty of NPS is that it gives you the opportunity to segment your customers into those customers who are the highest churn risk and those who aren't going anywhere. Combining this information with revenue data gives you the chance for targeted interventions that will save you the most revenue churn.
First, in response to your NPS surveys, your customers will give you a score from 0-10.
Those who give you 9 or 10 are your promoters, those who are likely to stay loyal to you and sing your praises to others. Those who give 7 or 8 are passives, customers who are satisfied with your brand but who may go elsewhere if they have a better offer.
And those who give you 0-6 are your detractors. These are your priorities for preventing churn, as they are the customers who are most likely to leave.
Starting from this info, drill down into revenue. Who are your high-value detractors? Are there any that you simply can't afford to lose?
While the overall aim is not to lose any customers at all, there are some that are worth more than others. Imagine one of your biggest commercial clients is a detractor. Ideally, your anti-churn efforts should start with them.
But, how do you know who these high-priority customers are? Tying your NPS data to your revenue will give you the answer.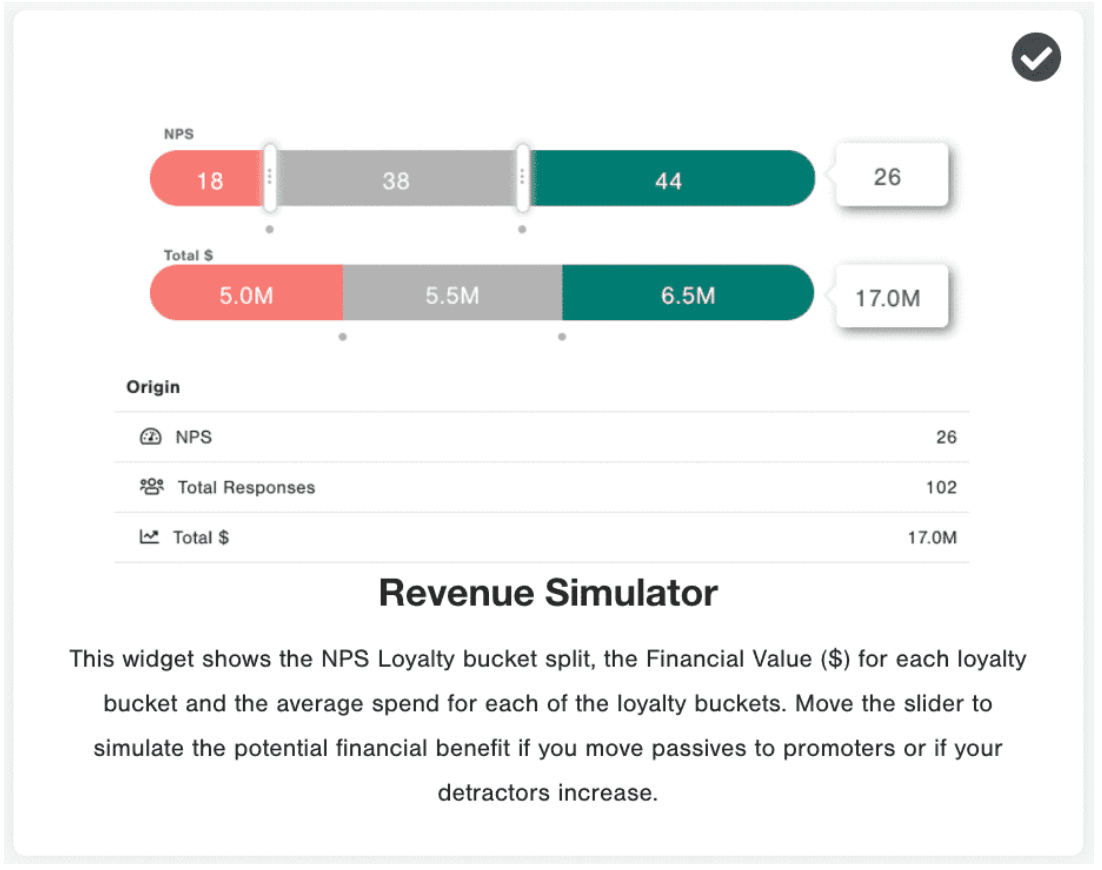 Through CustomerGauge's Monetized NPS, you can find out how much your at-risk customers are worth. Reaching out to them with a reason to stay, connecting them to your C-Suite, and offering tailored support will make a meaningful difference to your customer retention.
3. Use Driver Analysis to Transform Information Into Action
Do your customers feel irritated by your cumbersome onboarding process? Or do they feel like they can't make head or tail of your invoices?
This is what driver questions in your NPS surveys will tell you.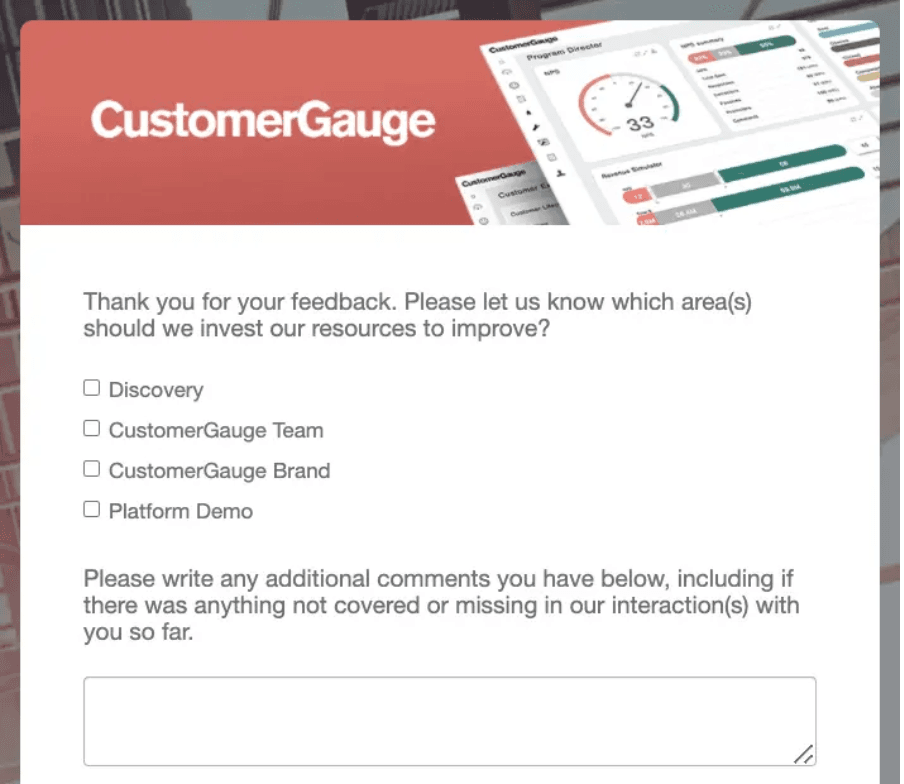 Use them to understand exactly what your customers don't like about your products or services, and to make deliberate and sustainable changes.
This can be the very thing that helps a customer stay, especially in an industry that's infamous for failing to listen to its customers. Demonstrate that you're paying attention to your customers and you'll likely stand out from the rest.
Just ask international telecoms company Sure, which used CustomerGauge's NPS program to really understand its customer experience. By handling this well, the team both ramped up its NPS and dramatically reduced churn.
Listen to the podcast: How Sure is Changing the Game in Telecom Experience
4. Close the Loop Always
At CustomerGauge, we think closing the loop, i.e. telling your customers what you have done in response to feedback, is absolutely business critical if you're serious about retaining customers and reducing churn.
Closing the loop is the point in the process where you do something about the feedback you've received from your customers. It involves both responding to your customers and, if possible, demonstrating that you've taken their feedback on board. Show them what changes you have made; introduce them to your new solutions.
We found that companies that close the loop with every customer can increase their retention rate by over 8%.
5. Crank Up the Customer Service
How quickly, effectively, and politely your customer service team deals with questions and issues is one of the most important customer retention strategies in any industry.
It's especially important in telecoms, as an industry that deals with customer service enquiries so regularly. As we saw above, 39% of telecoms customers have left due to poor customer service.
Make sure your team is properly trained to deal with every eventuality, politely, competently, and quickly. And prepare them for dealing with your detractors, so that if they receive a call that points to the risk of churn they can act quickly and appropriately.
6. Be Proactive Rather Than Reactive
Research suggests that, in telecoms, reactive retention strategies aren't as effective as proactive retention strategies. Over 60% of telecom companies that try to apologize or win over customers who have already churned are unsuccessful. You've got to catch them before they go.
If you're looking for tips on how to do this, look no further than Vonage, a global cloud communications leader.
Years ago, Vonage decided to identify and act on risk factors before they become an issue for customers. The Vonage team specifically looked out for customer feedback that said "I wish the product could do this" or "Wouldn't it be great if we could accomplish that" and added these suggestions to its product and service roadmap.
The result? Happy customers and a very high retention rate of loyal customers in a competitive telecoms market.
Find out more: Listen to the Vonage podcast
7. Upsell, Cross-Sell, and Reward Your Customers
We saw above that one of the major reasons for customer churn in telecoms is that customers find a better deal. Often, though, you might be offering better deals to other customers that churn risks could benefit from, too.
Make sure your sales, marketing, and customer service teams know exactly what you have on offer. This will help them to upsell and cross-sell products and services to your customers before they go looking for offers elsewhere. Research suggests that 40% of telecoms customers say they would have changed their mind if they'd been offered a better service plan.
Meanwhile, loyal customers should be rewarded, not penalized. Offer them exclusive discounts, deals, and opportunities to encourage them to stay.
CustomerGauge Can Help You to Reduce Churn in Telecoms
We're experts in retaining customers, reducing churn, and helping your business be the best that you can be. And we've been counting worldwide telecoms companies among our customer base for years.
Let us help you understand gaps and opportunities so that you can hold onto your customers, improve your NPS, and grow your bottom line.
Discover More in Our Customer Churn Library
About the Author