You may have already heard Christine Marcus, the CEO of the corporate catering company Alchemista, talk about "the biggest mistake she ever made as CEO."
The brand had just secured a client that would add 20% to its revenue. Christine was ecstatic. However, a few months later an email from that new client caught her completely by surprise.
"You're fired," it said, "effective immediately."
Today, Christine is okay to admit it: at the time, her company didn't take retention seriously — and it cost her.
So, she turned it around to secure the real benefits of customer retention.
By implementing a customer experience (CX) program, the company now has 100% retention, consistent revenue, and incredibly happy clients. In fact, Christine says that using CustomerGauge to focus on retention "has had the highest ROI of anything I've ever done at my company."
In this article, we want to show you the benefits of customer retention so you can avoid the same mistake Alchemista made. And then once we've convinced you, we'll show you how to secure 100% retention for yourself.

Why Customer Retention Matters for Your Bottom Line
Retention and financial growth are inextricably linked.
According to our research, B2B companies lose 23% of customers a year on average (that percentage sits at around 32% for B2C companies). If your B2B company has a revenue potential of $1 billion, that means losing $230 million a year.
Improve your retention rate, though, and you'll secure that revenue into the future while securing other benefits of retention, too.
3 Benefits of Customer Retention
1. Higher Retention Means Higher Revenue
There's a direct link to be drawn between retention and revenue growth.
The famous estimate suggests that for every 5% increase in customer retention, you can see as much as a 95% increase in revenue.
Where does this revenue growth come from? It's the aggregate of a number of different factors:
Higher retention means lower spending on customer acquisition. While it's not wise for new customer acquisition to be at zero, high retention means that you don't have to urgently replenish churning customers with new leads.
This has an important impact: it's believed that selling to a new customer is 5 to 25 times more expensive than selling to a new one.
Loyal, satisfied customers spend more. If a customer hangs around for a longer period, they're more likely to spend more. In fact, studies consistently show that satisfied customers tend to spend 140% more.

The higher the retention, the less revenue lost to churn. A churned customer takes your potential revenue with them. That means that every moment you spend not investing in customer retention, you're losing cash.
We call that the cost of doing nothing and you can calculate how much it's costing you with our ROI calculator.
2. Retained Customers Bring the Benefits of Customer Loyalty
Customer retention and customer loyalty are not the same things.
While retention describes a simple, repeated transactional engagement, customer loyalty is a deeper, emotional relationship. However, improve retention and you'll be on your way to cultivating loyalty, too.
But, why does that matter? Because customer loyalty has some serious advantages (aside from boosting your revenue):
Loyal customers are more likely to respond to surveys. Loyal customers engage with your surveys, campaigns, and content. That means that they are an incredibly valuable source of feedback and pointers for improvement.

They're more willing to experiment. Existing customers are more likely to try your newest products or services and tell you honestly about successes and room for improvement.

They'll share data you can use to attract new customers. By telling you what they like and where to improve, loyal customers help you build a more effective machine for bringing in new customers.
3. Customer Retention Improves Referrals and Resells
Finally, customer retention drives your bottom line by increasing the chance of referrals and resells.
If an existing customer has bought from you already, they're more likely to do so again. And, what's more, they are more likely to encourage others to do so, too.
Referrals come from customers that are retained and loyal. Customer loyalty directly correlates with the likelihood of referrals — that's what the Net Promoter Score (NPS) is all about. By ensuring that your customers are satisfied, you'll encourage continued custom and bring in new leads at the same time.
Thanks to CustomerGauge, the software brand SmartBear was able to bring in $6 million in referrals in just 18 months. And that was built on a base of high retention.
Retention increases the chances of resells. A retained customer is more likely to purchase from you again. Using a surveying system like NPS is the best way to identify which customers are the best opportunities.
Interestingly, though, 65% of B2B companies are not aware of their upsell/cross-sell efforts or are not tying them to their experience programs.

ICON Communications: The Benefits of Retention in Action
Our client ICON Communications, a tailor-made outsourcing solution, has put customer retention at the heart of their growth strategy. They've managed to achieve a 98.8% retention rate.
The impacts are striking.
80% of their new business now comes from referrals, cross-sells, or upsells. By leveraging the financial implications of their experience program, they can do less, spend less, and earn more.
Here's how you can make that happen:
How to Secure the Benefits of Customer Retention
At CustomerGauge, we support our clients to improve retention by teaching them the Account Experience methodology. Implement this system and you'll experience the revenue benefits of retention.
Account Experience is built around three interrelated parts: measure, act and grow that cover everything you need to boost your retention rate.
Here's how it works, alongside some actionable tips to start seeing retention gains:
Measure
As Hilary Zaharko of H&R Block Canada, has said,
"
The first step to understanding how our customers feel about us is to measure it. From there, we can work to alleviate pain points our customers are experiencing.
This crucial element of any retention management program involves:
Act
You can't reap the financial benefits of customer retention without acting on the findings of your feedback and analysis.
The "act" part of our methodology includes two tasks: closing the loop and improving what you do: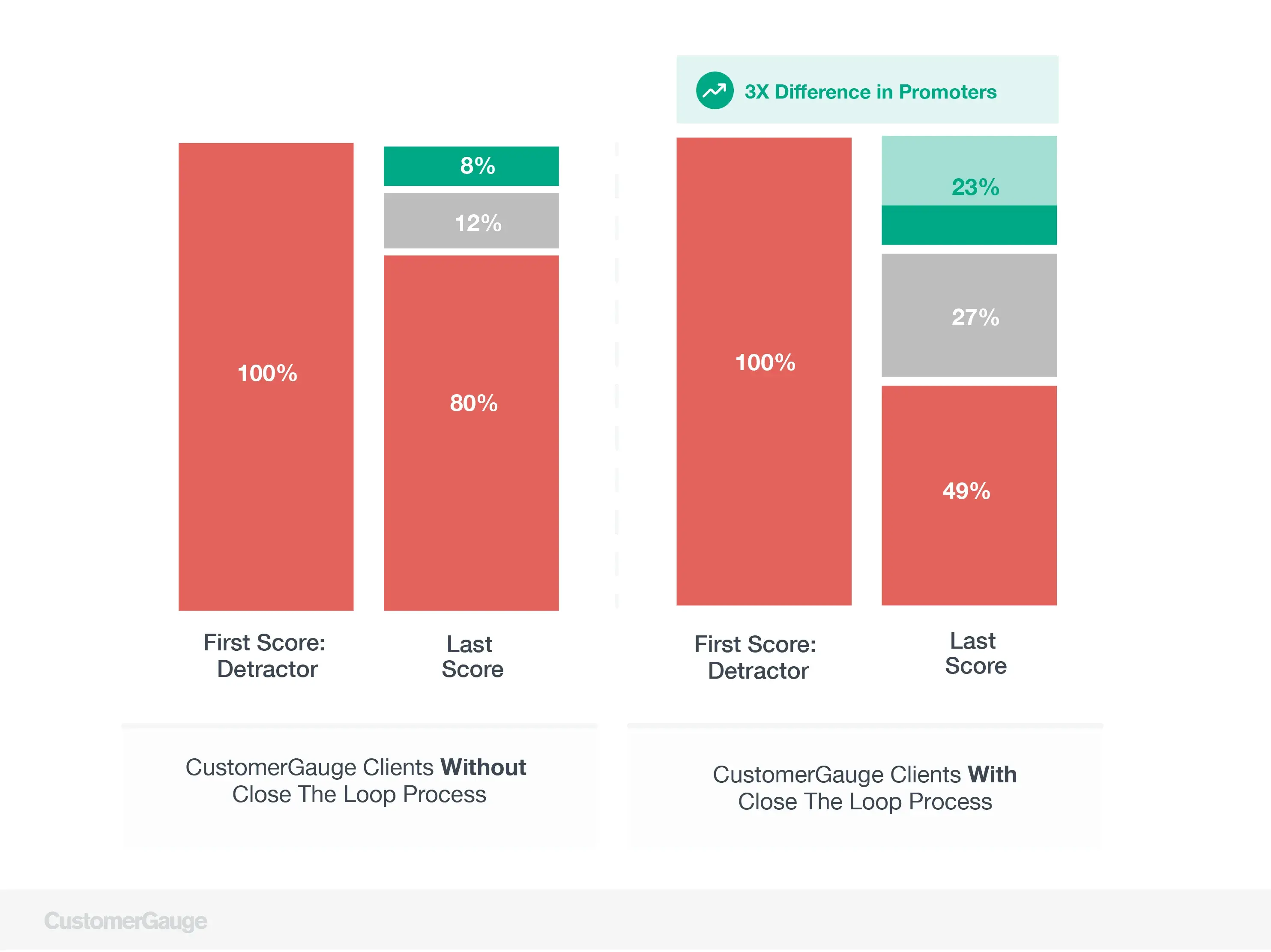 Grow
Finally, here's where we make those metrics count.
Importantly, SingleHop uses Account Experience to carry out a robust, integrated approach to CX. This enables them to collate and leverage their survey data to get a holistic view of each account.
Remember H&R Block Canada? Using our Monetized NPS System, they grew their Refer a Friend program by 13% from the previous year.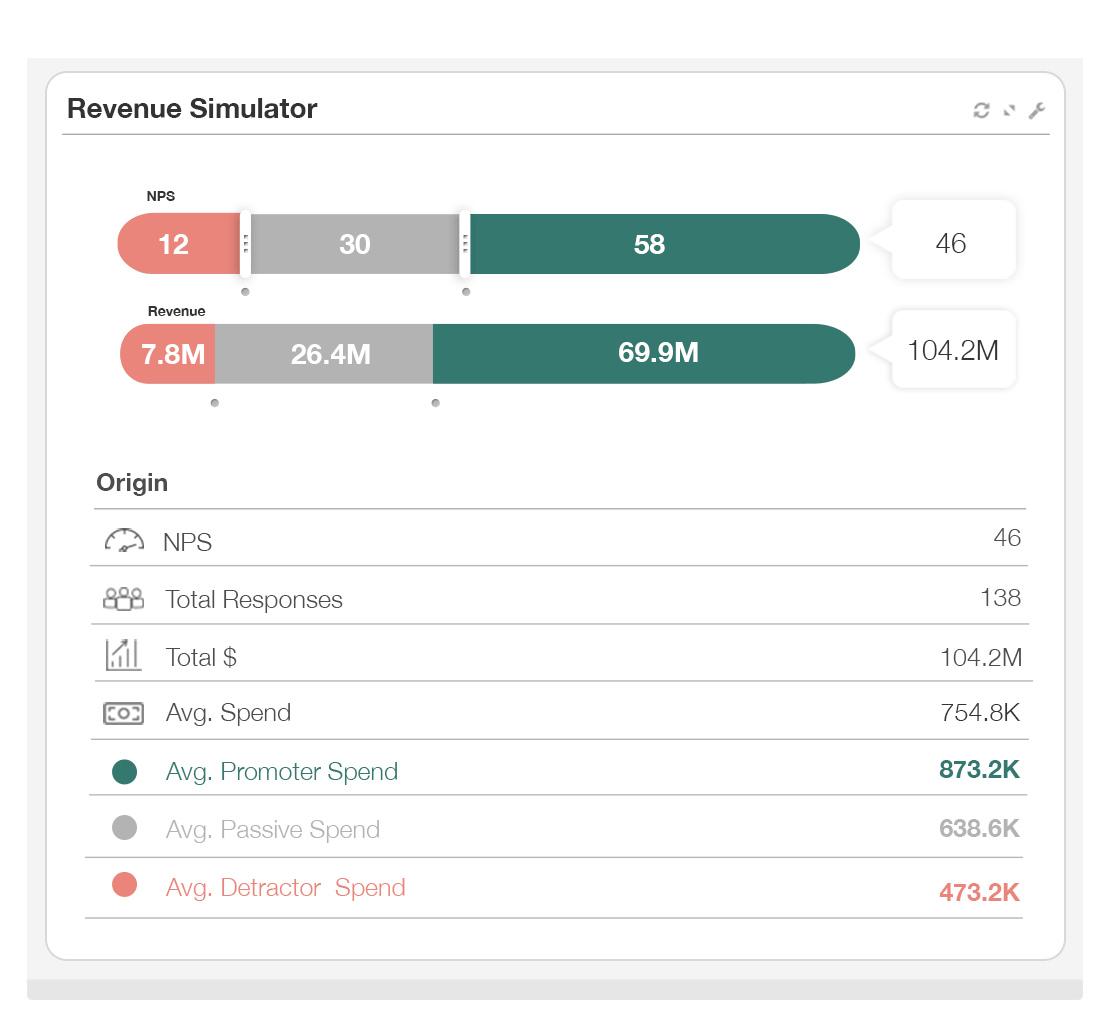 Enjoy the Benefits of Customer Retention With CustomerGauge
At CustomerGauge, we've supported thousands of B2B brands to listen to their customers and improve their retention rates.
In fact, we've been ranked by Gartner as the #1 VoC tool for B2B brands.
We can help you, too. Book a demo to get started!
About the Author