If one industry needs retention more than any other, it's SaaS. With a recurring revenue business model, a simple one-time sale means a continued revenue generation for as long as the company can hold that customer. Holding onto that customer should then be the number one priority!
Make your SaaS synonymous with retention
As a company acquires customers those first months and maybe even years of subscription fees are used to cover acquisition and onboarding costs. Only after a period of payment cycles and as customers require less assistance with the product, does that revenue turn into profit. As such, for each customer attained the goal should be to retain him or her for as long as possible.
Take for example at the end of your first year as a SaaS business, you find your churn after a year was 50%. If you don't change your revenue model, next year will be more or less the same. That's 50% of your business next year that is at risk of being lost.
Furthermore, purely focusing on acquisitions has also been shown to be far more costly than retention, with renewals or upsells within SaaS companies 5 times cheaper than acquiring new customers. So, can you really afford then to have customers churn?
Related Read: Check out these 37 SaaS industry NPS benchmarks
What's to be done about this thing called retention?
To retain customers what is needed is an improvement of their experience with company's products and services, but to do this companies need to first know what it is their customers are dissatisfied with.
SaaS companies already have super rich data, this can be brought to new heights by using such data to better understand and address issues customers have with products. Are there features that people don't use or others that they use prolifically, while maybe there is a particular demographic that is demonstrating a lack of understanding of the product?
While the rich data that is possessed is invaluable, to really strengthen the data companies already posses, a customer feedback system that directly investigates customer loyalty will greatly improve a company's ability to create retention. Having such a system allows for a loyalty based segmentation of customers, allowing for the identification of those customers that are at risk of leaving and why. From which actionable measures can then be taken to address individual customer concerns and the customer base a whole. The Net Promoter® System (NPS) is one such feedback system that determines who of your customers is likely to be more loyal or disloyal.
What this amounts to is a feedback system that requires very little from customers (just 2 or 3 minutes for a survey), becoming an even stronger retention tool when paired with behavioral and demographic data. Knowing the loyalty of customers along with behavioral and demographic data means accurate customer experience decisions can be made. Identify amongst disloyal customers those who are high paying and should be saved at all costs. Use behavioral data, before contacting a customer, to see which feature of a product a user is primarily using and maybe having difficulties with. Rich data paired with an understanding of loyalty, means a customer experience that can be prioritized and well strategized before contacting a single customer.
Those that tune their retention live to speak about it
The realization that retention is critical to survival is well understood by established SaaS companies, with much of their established and steady nature being the result of making retention a primary focus.
Numerous SaaS companies employ NPS to gauge customer satisfaction, so as to create actionable customer experiences that work to retain customers. Phil Granof of Black Duck Software and Mark Cravotta of SingleHop explain just how important NPS was in improving customer experience and retention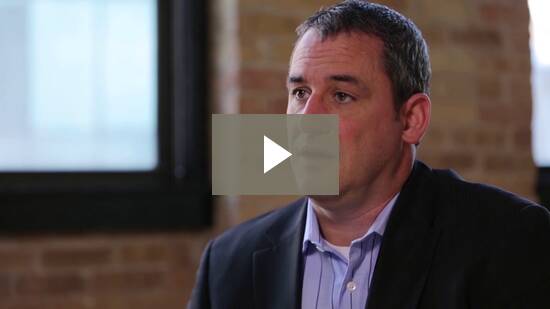 It's not just about the present but the future too
NPS is something that every SaaS startup should know, not only to address retention and improve customer experience but as a means to manage future investments.
Venture Capitalists want to see companies that are stable; have products and services that customers are extremely satisfied with and will remain loyal. Demonstrating a high NPS is an additional result then, that can aid in attracting further venture capital.
Alternatively, companies that are looking to expand by hiring new staff can use NPS feedback to help decide which positions are maybe lacking, or which departments need a greater amount of staff. While if a company wishes to invest in a product redesign and a majority of customers are saying they hate or love a certain feature, then this can help act as a guiding light.
Augment your customer data with loyalty today!
How you put together customer data and loyalty data is of little importance. You can use advanced all-inclusive NPS software, put together an automated tool in-house or work from spreadsheets. What is important is leveraging data in order to gain deeper insights, save at-risk customers, improve retention and ultimately grow.
Get The Most Comprehensive B2B NPS and CX Benchmarks Report on The Planet